Blog by Tom Bloxham MBE
Our last 20 property acquisitions - and now we're looking for 21; can you help?
In the past few years we've acquired lots of new sites and buildings; our most recent acquisition is in the North West where we've exchanged contracts on a new 25-acre site, which will feature more of our award winning House by Urban Splash homes – and we look forward to sharing more details with you soon.
It comes after a busy run of acquisitions and a strong development pipeline; right now, we're undertaking new developments like Wirral Waters in Merseyside, where we're working in partnership with Peel, Port Loop in Birmingham – where we are partnering with Places for People, Birmingham City Council and Canal and Rivers Trust along with Northstowe in Cambridgeshire, and – most recently – a site in Cumbria on which we'll also be creating our award-winning MMC homes.
Most of the properties we've acquired in recent years were completed quickly and diligently by our growing in-house land team, without bank debt, which is something which allows us to act decisively and quickly. Our quickest deal is completing a purchase in five days from agreeing terms, a time we'd like to beat!
Below is a rundown of all of those sites – and details of what we're creating on them… but it's still not enough. We're hungry for more land and further sites on which we can create well-designed, much needed homes across the country. If you're aware of any land opportunities, I'd love to hear from you…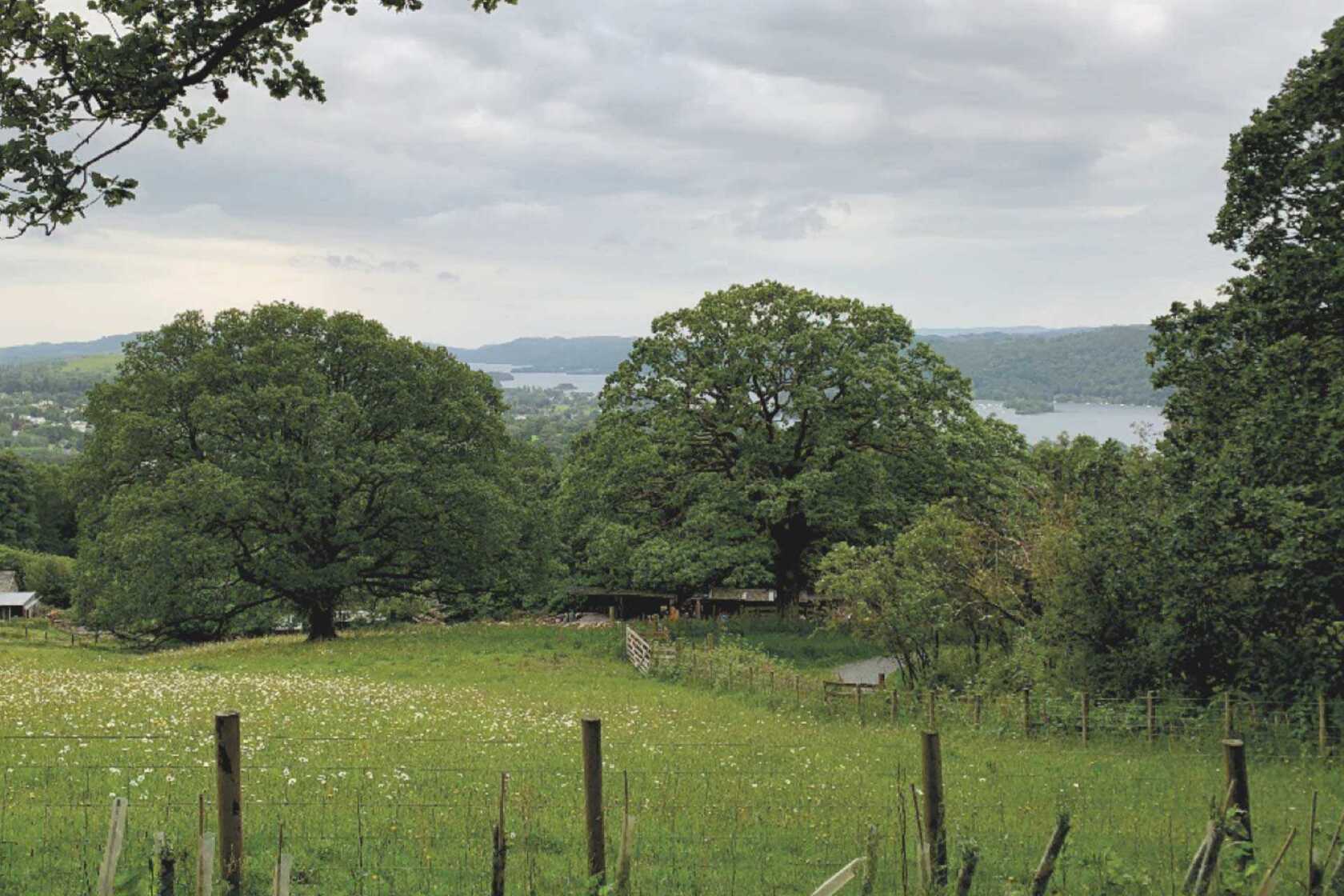 Windermere Gateway, Cumbria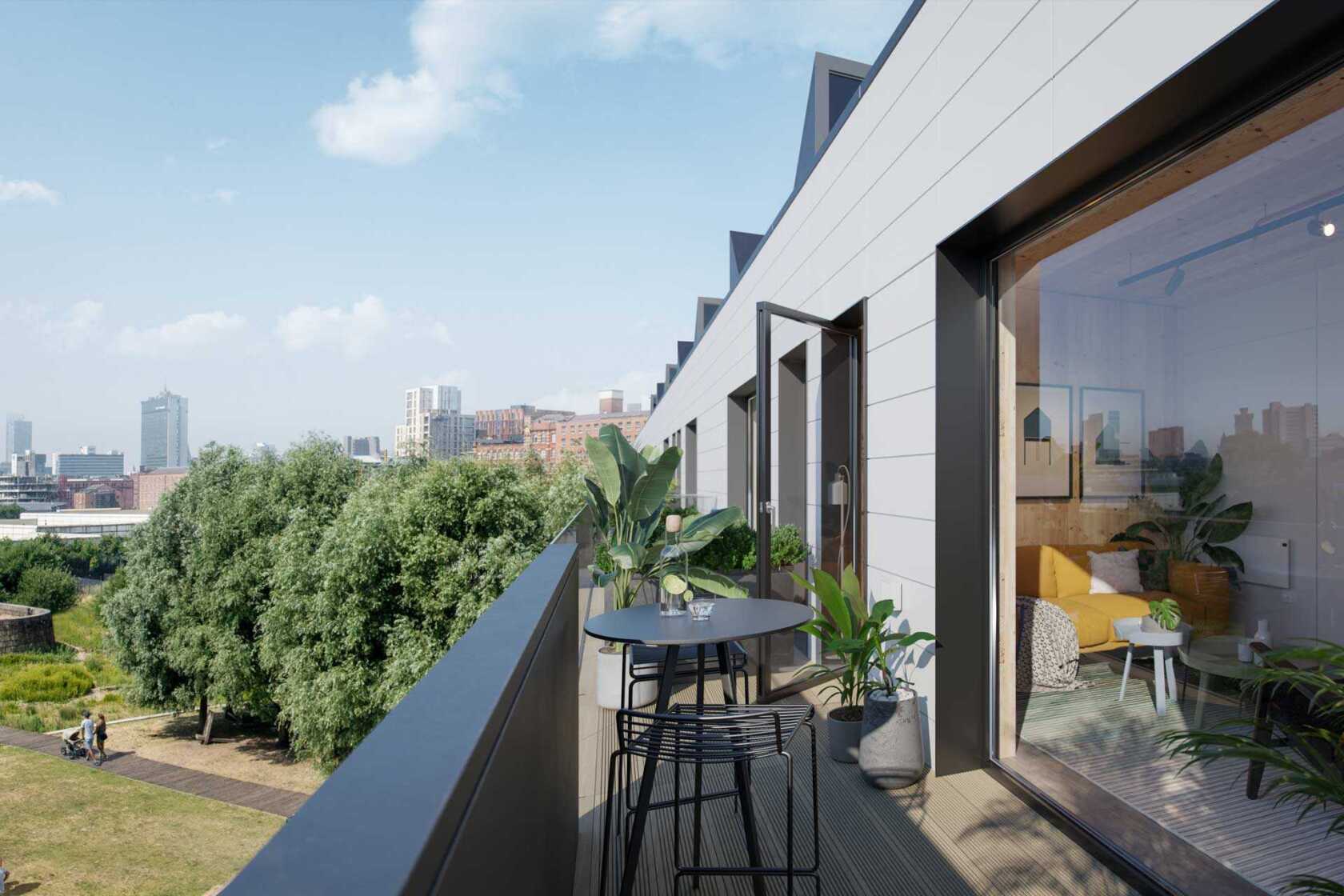 New Islington (Piercy St and Mansion House)
Continuing our redevelopment of "Manchester's best place to live", we took on more phases at New Islington this past year. We are onsite now with a stretch of waterside land on which we're creating our Mansion House apartments, these apartment buildings will overlook the New Islington Marina, as well as new Town Houses being created at the north eastern end of New Islington on Piercy Street.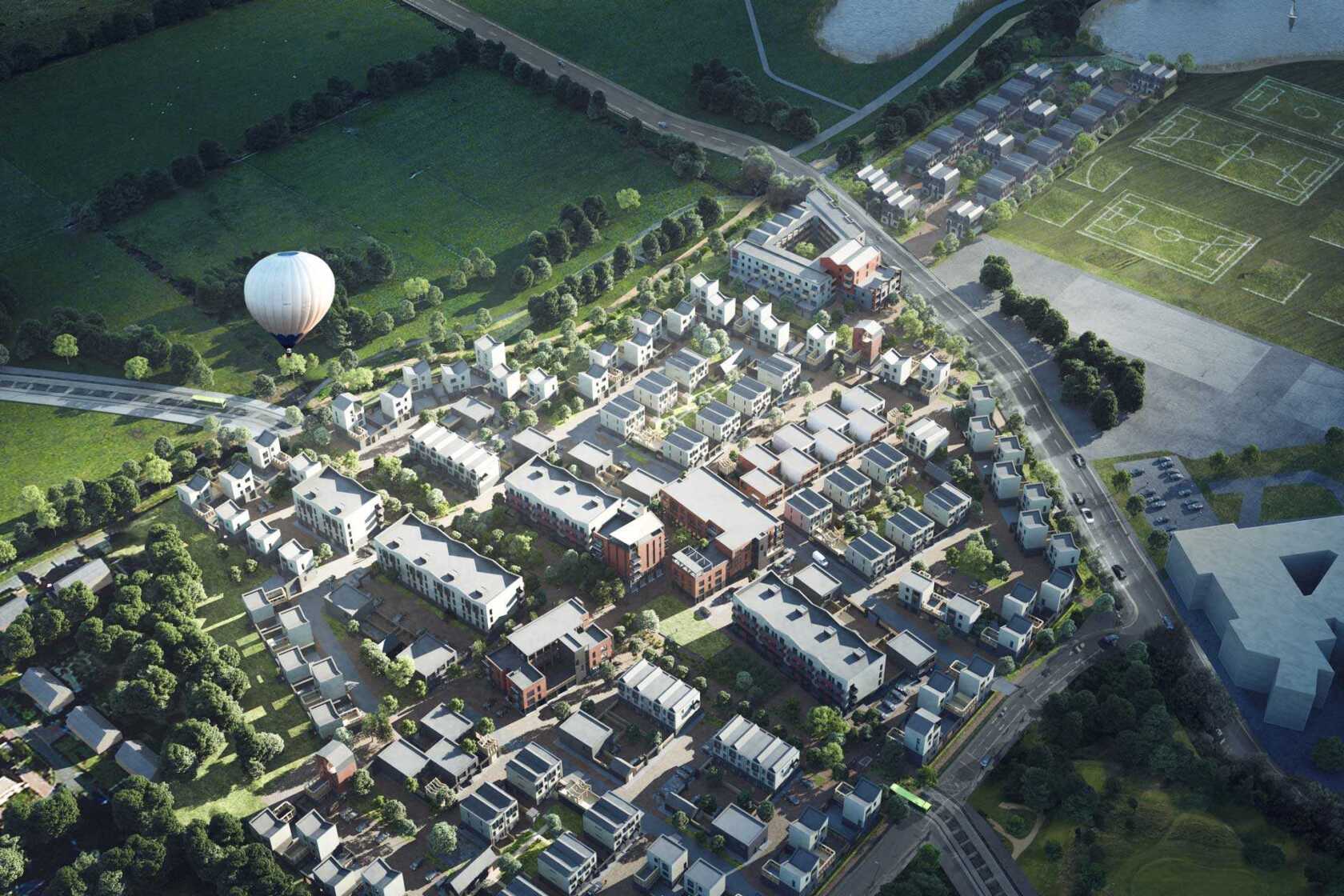 Northstowe, Cambridgeshire
In Summer 2019, Homes England announced our appointment as preferred developer at Inholm in Northstowe, where we're creating more than 406 of our House by Urban Splash homes and will launch them for sale soon. Northstowe is a new town in Cambridgeshire and a hugely significant site – which we're proud to be a part of.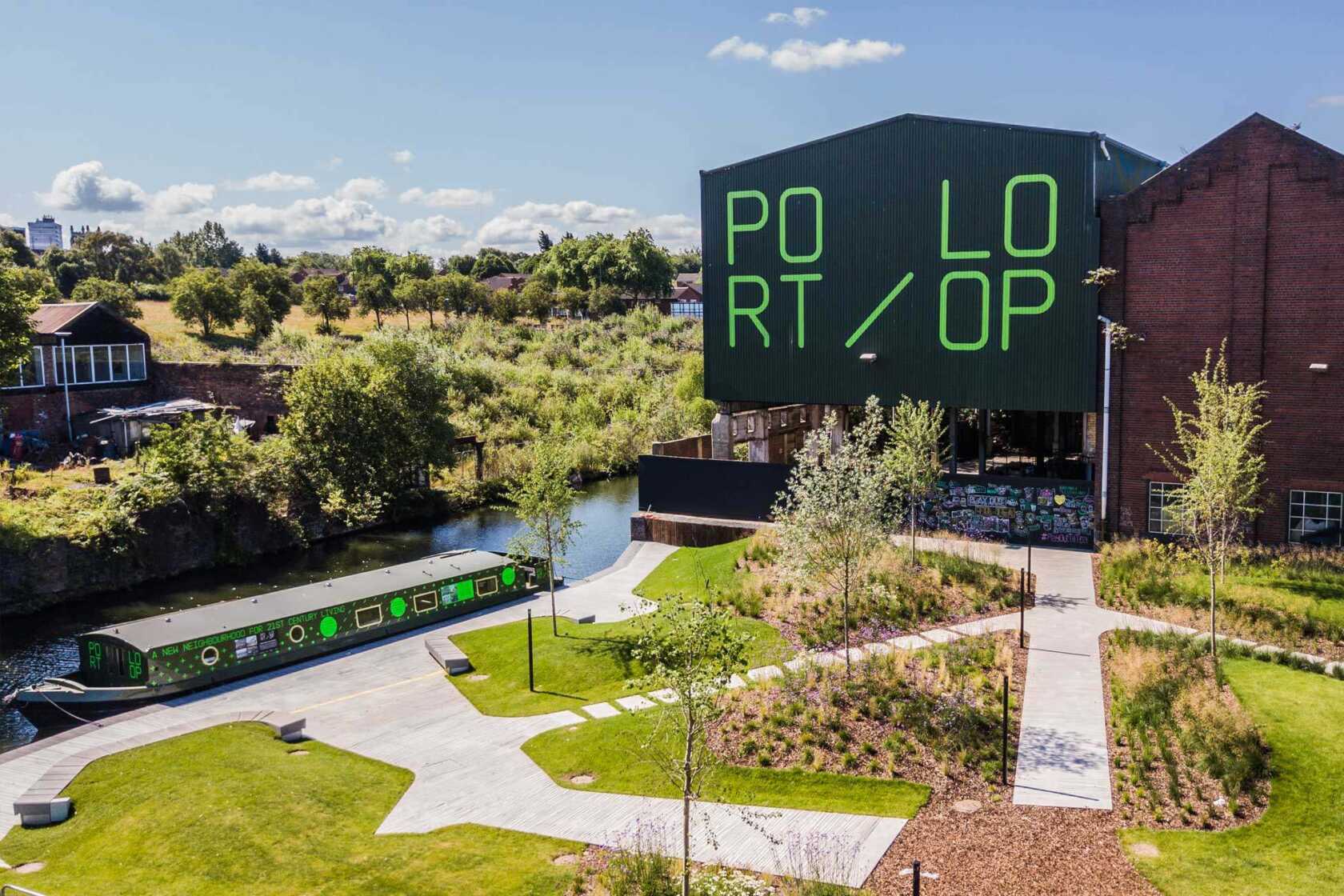 Having been chosen as developers for this site alongside our joint venture partners Places for People, the land owners, Canals & Rivers Trust and Birmingham City Council back in 2017, we're now transforming Port Loop in Birmingham into a contemporary new island neighbourhood. Our first House by Urban Splash canalside homes are sold and occupied; a new phase has launched for sale and we're marketing our new Brick House homes – architect Glenn Howell's take on the terraced home. We are now on site with our third phase, which we'll be launching for sales in 2021. The neighourhood's going to be rich in green space too; last year we opened a new one-acre community park.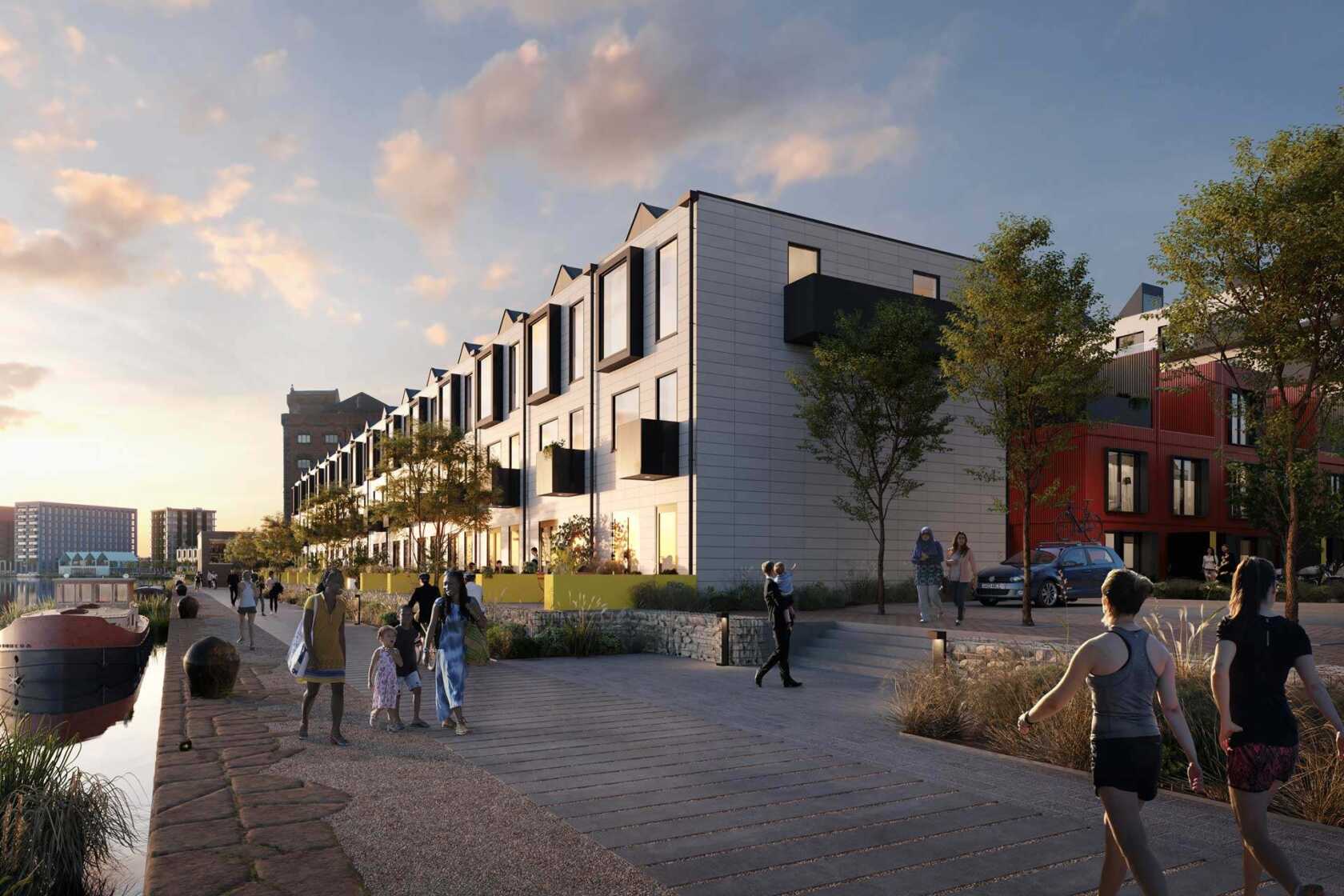 Wirral Waters, Merseyside
Our East Float development is at the heart of Wirral Waters, a brand new waterside neighbourhood that'll transform the left bank of the Mersey into one of the north west's best places to live. It will change the neglected industrial site of Wirral Docks into a forward-looking urban village built around people and community. We're creating 347 of our award-winning modular homes here, with a range of layouts to choose from. They'll launch for sale later in 2020.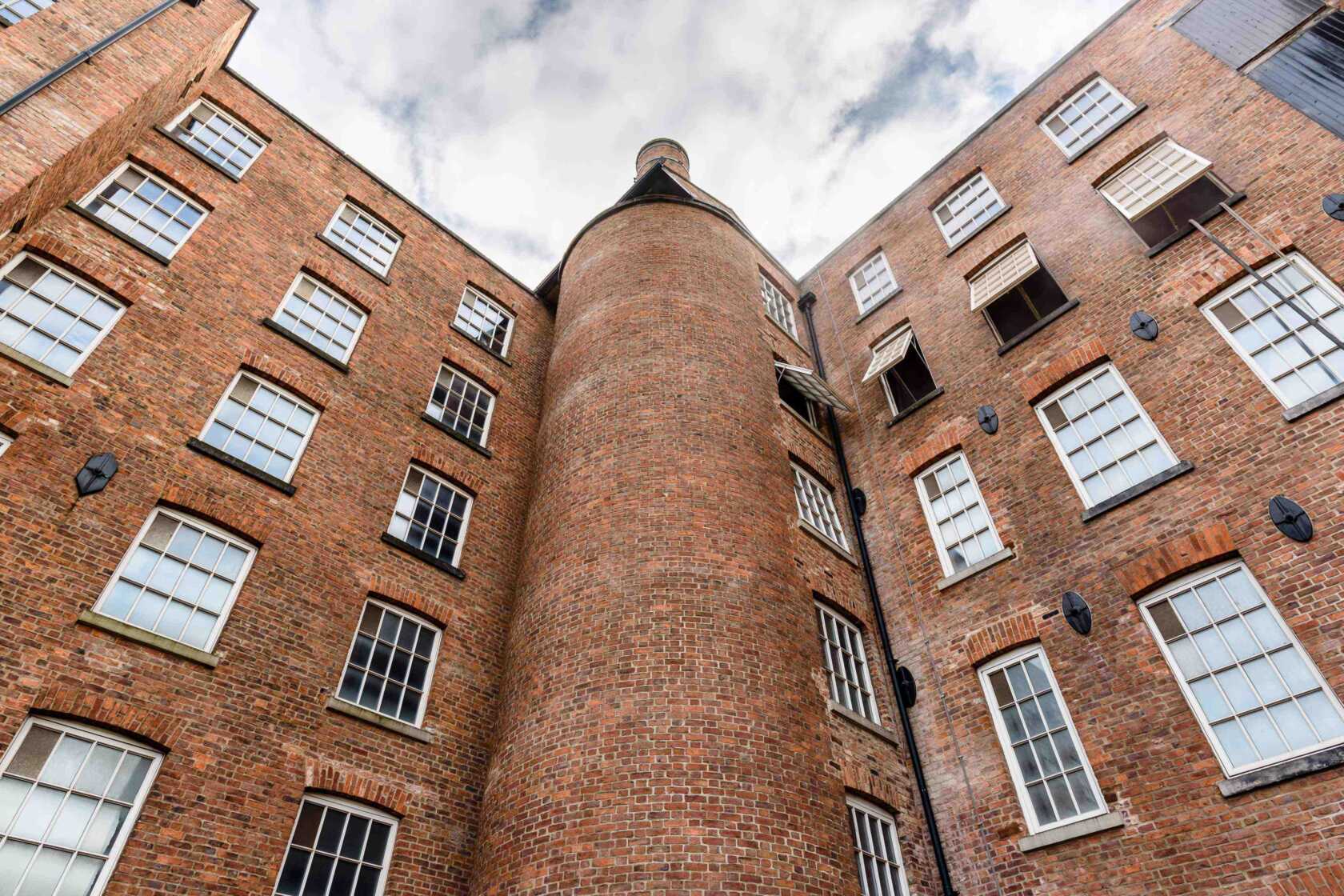 Avro lofts at Brownsfield Mill, Manchester
Late in 2016, we acquired Brownsfield Mill in Manchester, now Avro, – one of the city's last undeveloped Victorian mills from Town Centre Securities. Today, we're on site creating some of Manchester's biggest apartments there; most of them are sold but we're marketing the final remaining homes now ready for completion later in 2020.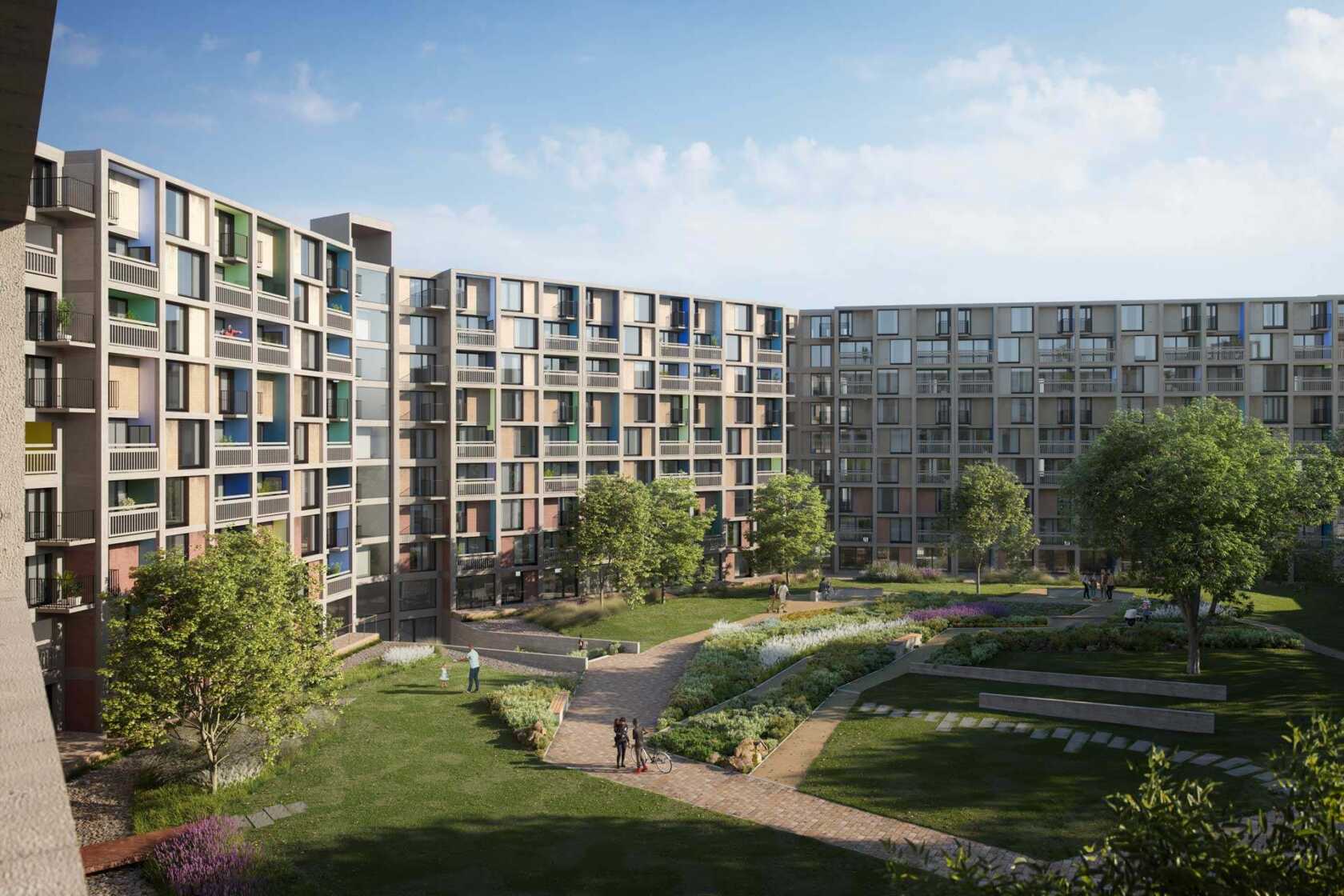 More than £100m has now been invested into Park Hill in Sheffield, creating hundreds of new homes, workspaces, a nursery, a cafe and landscaping. Now, we've recently started work on the remaining phases; phase 2, comprising 199 homes designed by Stirling Prize winning architects Mikhail Riches, is now onsite and on sale.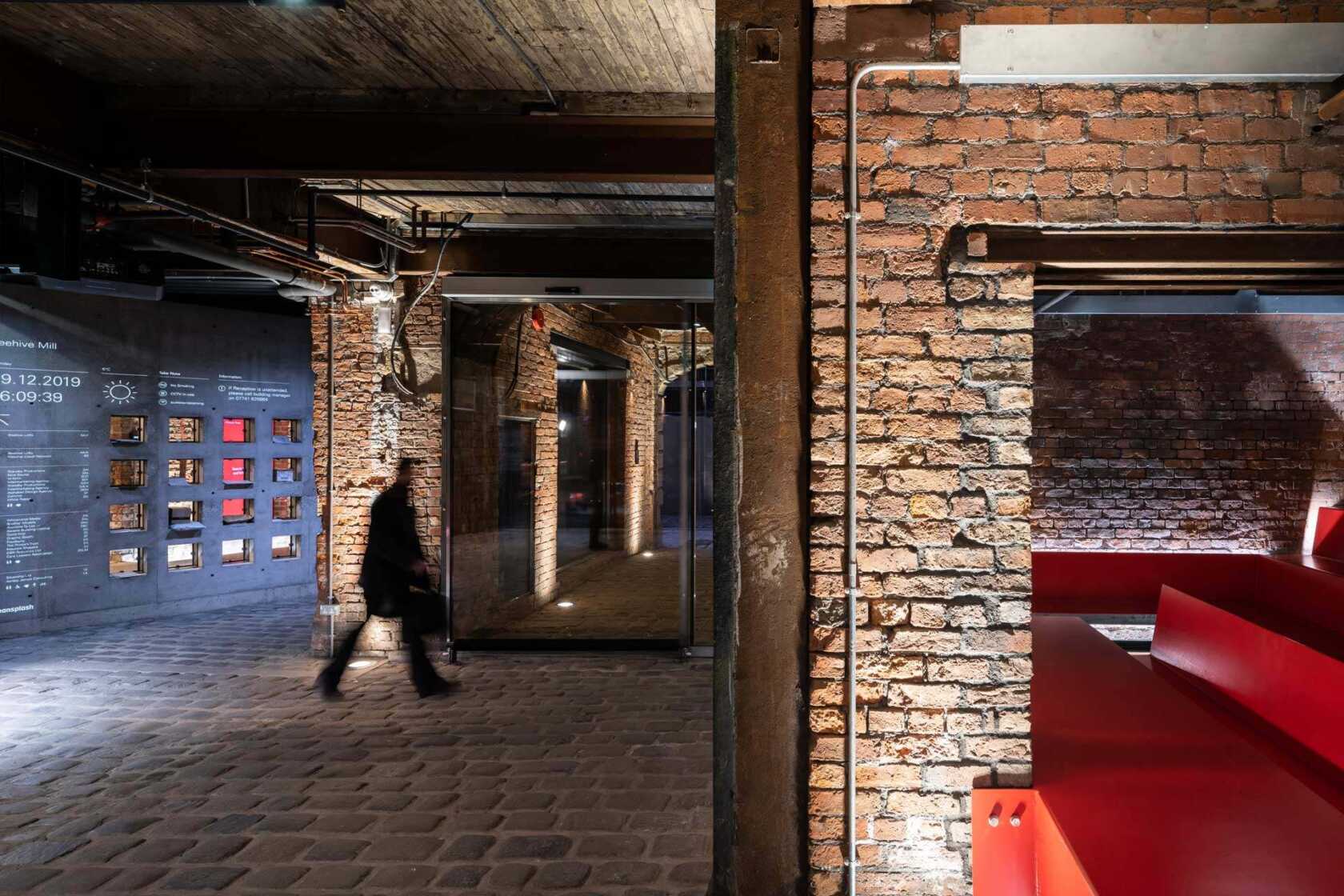 It's not just land we are buying for much needed homes we are buying commercial buildings too. In early 2017, we purchased Beehive Mill in Ancoats from a major London fund – with the deal taking just nine days from offer to completion. We've since invested in creating new workspaces within Beehive Mill – notably signing the Prince's Trust on a 10,000 sq ft space; all of the workspaces within the building are now occupied.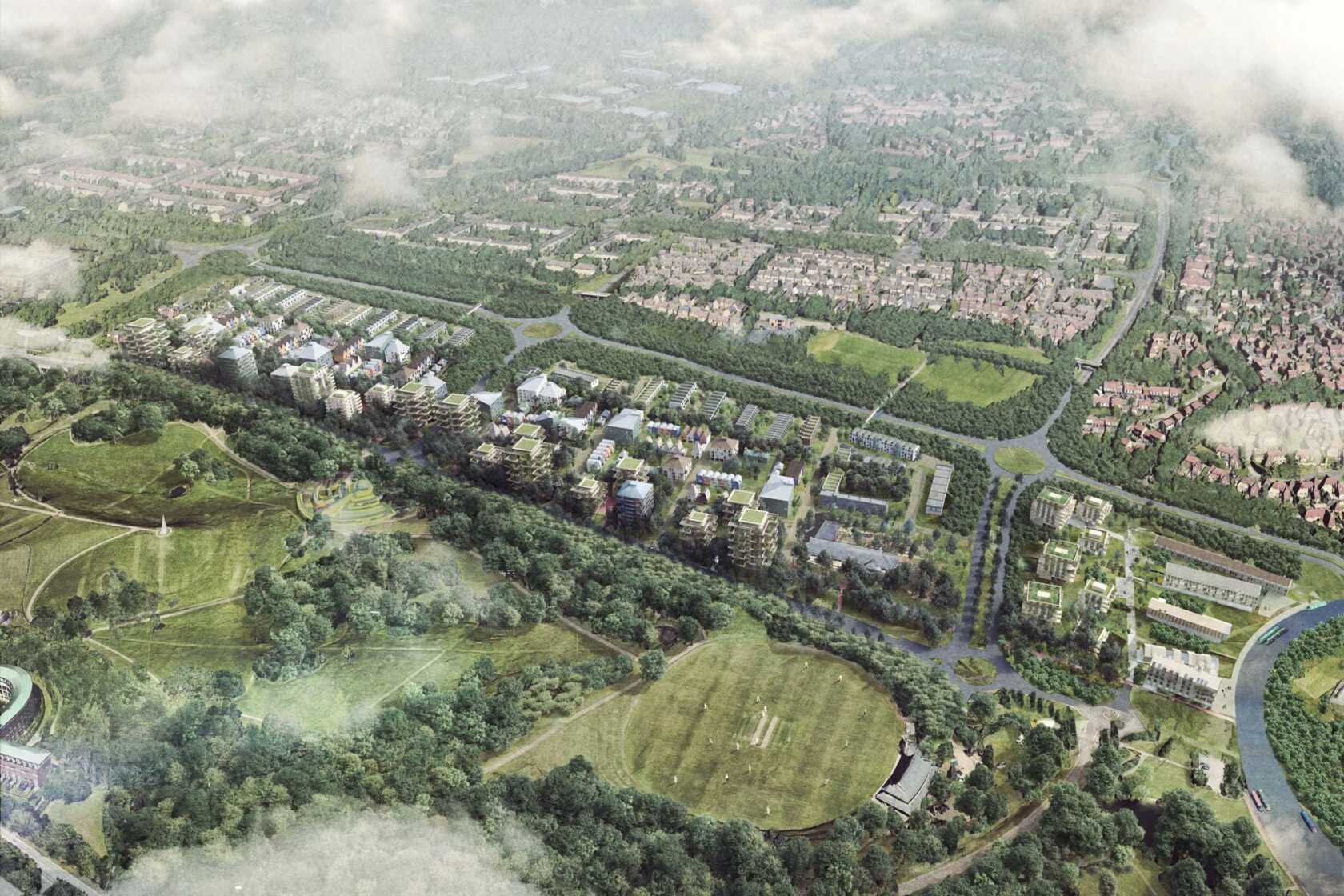 Campbell Park, Milton Keynes
Last year, Urban Splash – in joint venture partnership with Places for People – was appointed as preferred developer for the development of Campbell Park in Milton Keynes. It will be our first scheme in the South East and will comprise around 500 homes.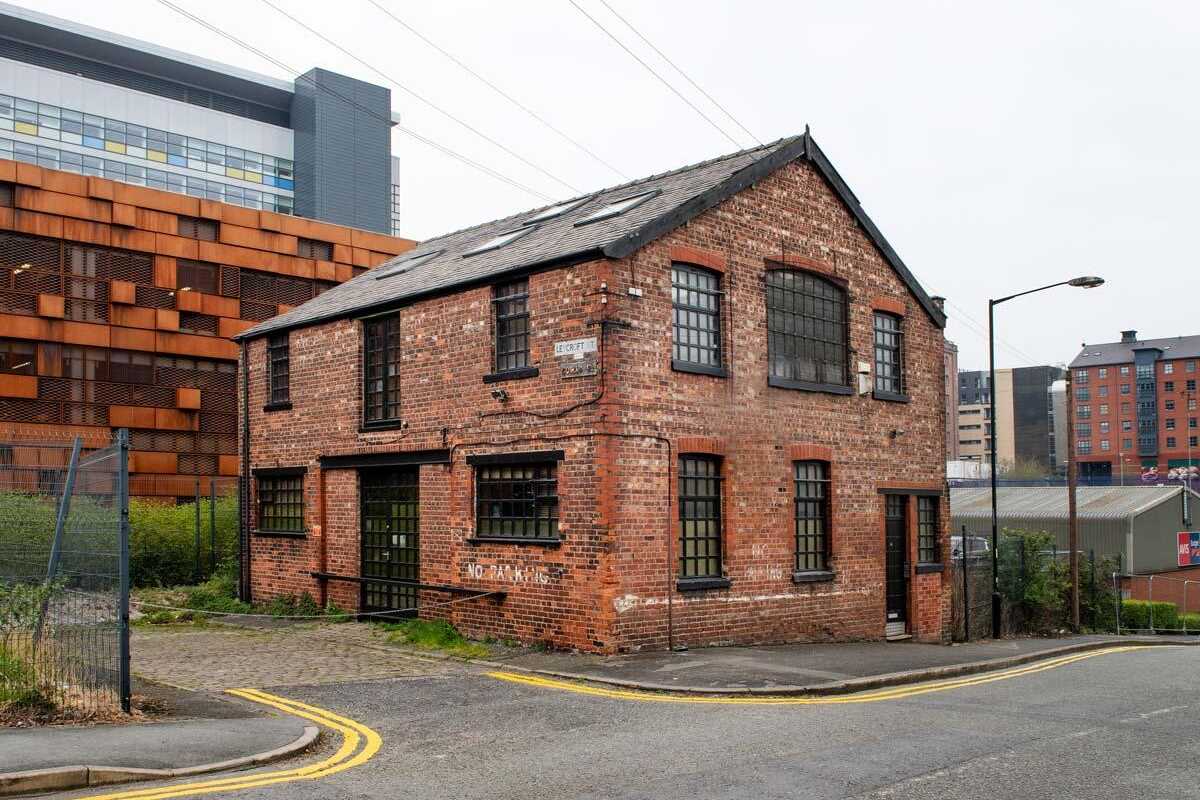 Sparkle Street, Manchester
Sparkle Street's a proper Mancunian gem with buildings that epitomise Manchester's industrial heritage. The impressive surroundings are famed for influencing the works of literary legend Elizabeth Gaskell, with Sparkle Street mentioned in her debut novel. We acquired the two-storey, 2000 sq ft 18 Sparkle Street building in 2019, offering Mancunian business owners the chance to move into a one of a kind building.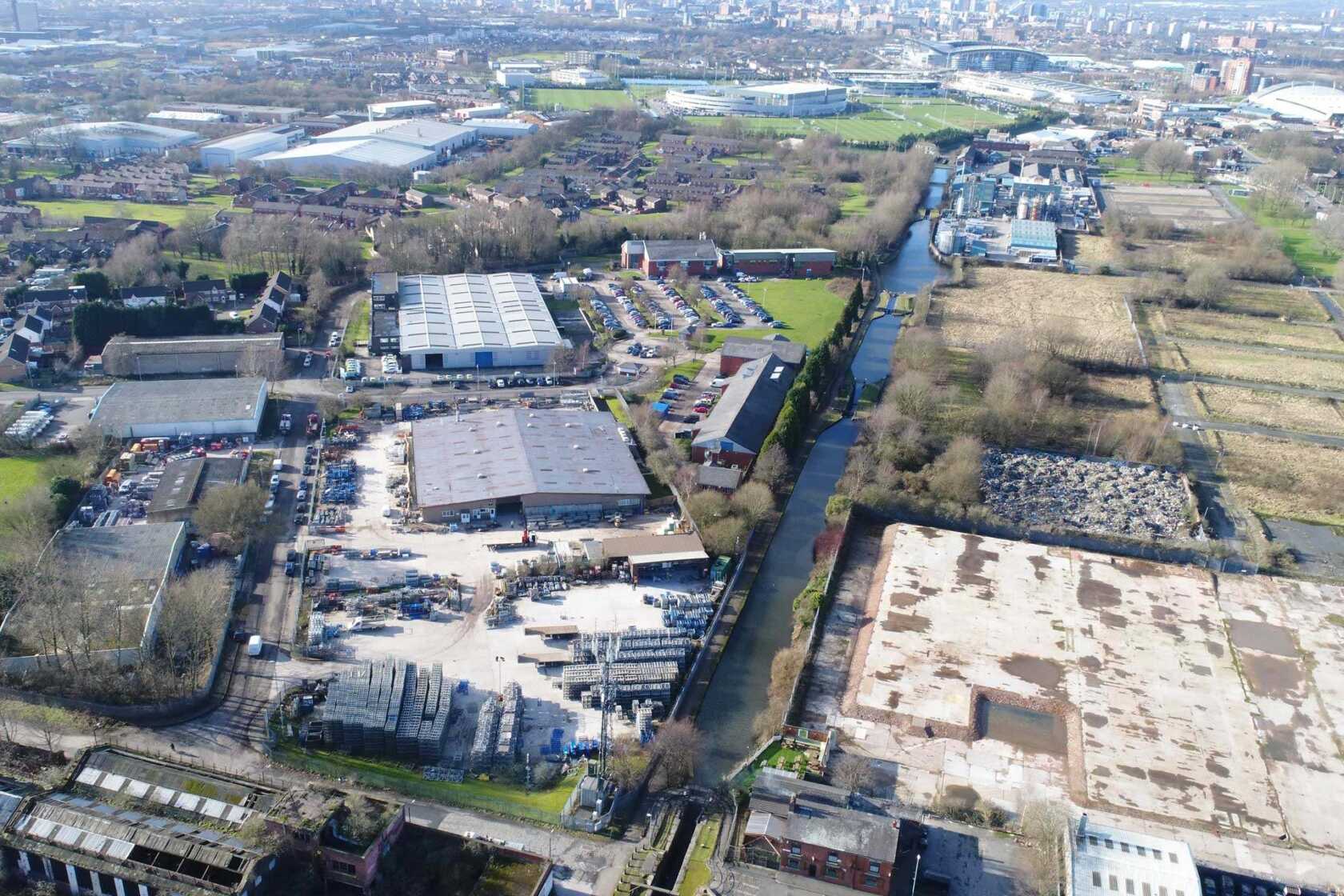 Crabtree Lane, Manchester
In 2018, we announced that we'd acquired the 28,500 sq ft Crabtree Lane industrial unit – as well as 3.48 acres of land around it – in east Manchester; following our trend of quick paced purchases, the deal was completed in just 24 days.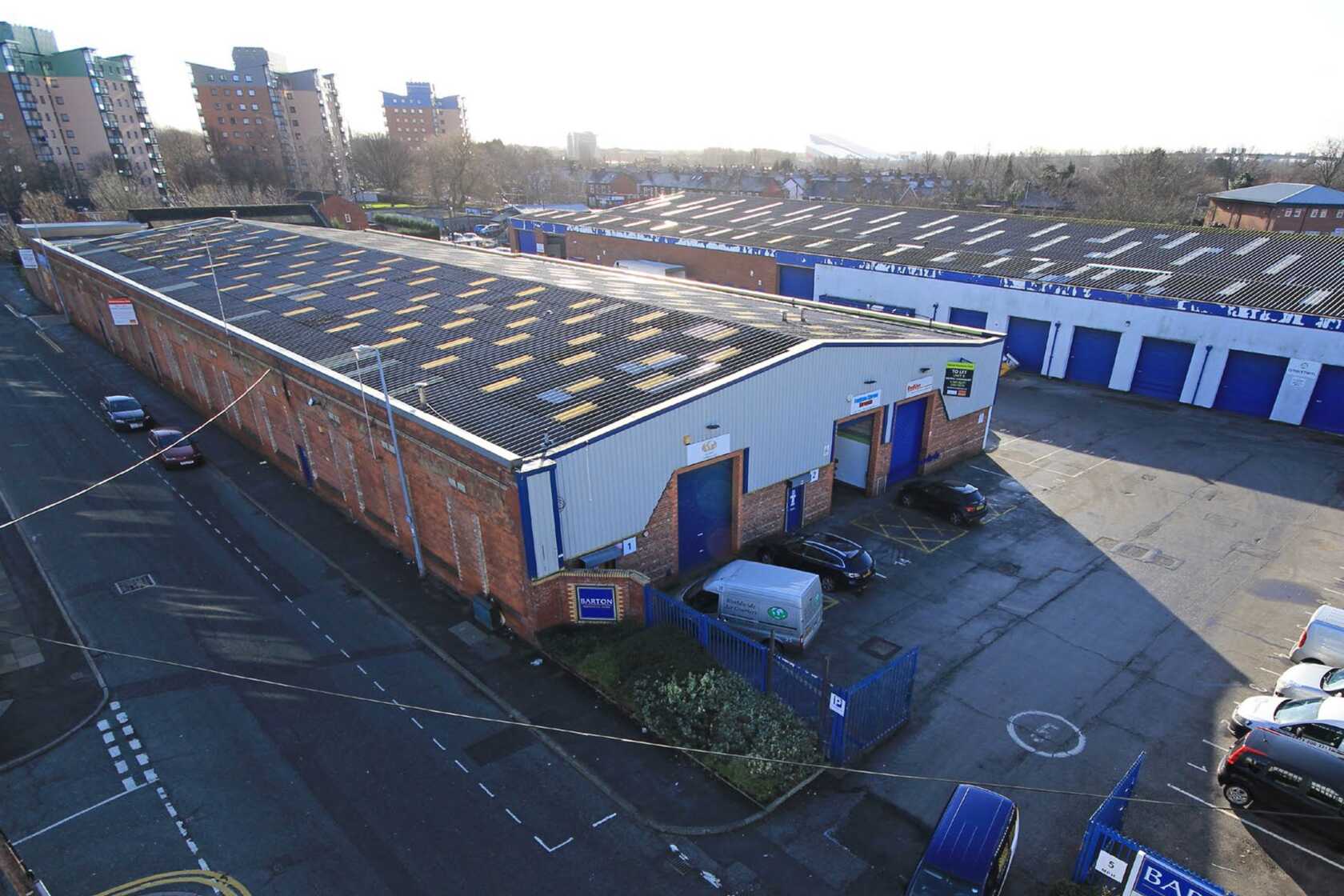 Barton Business Park, Eccles
2016's run of commercial acquisitions continued with our purchase of Barton Business Park in Eccles; an industrial investment on a 2.6-acre site acquired in a cash purchase.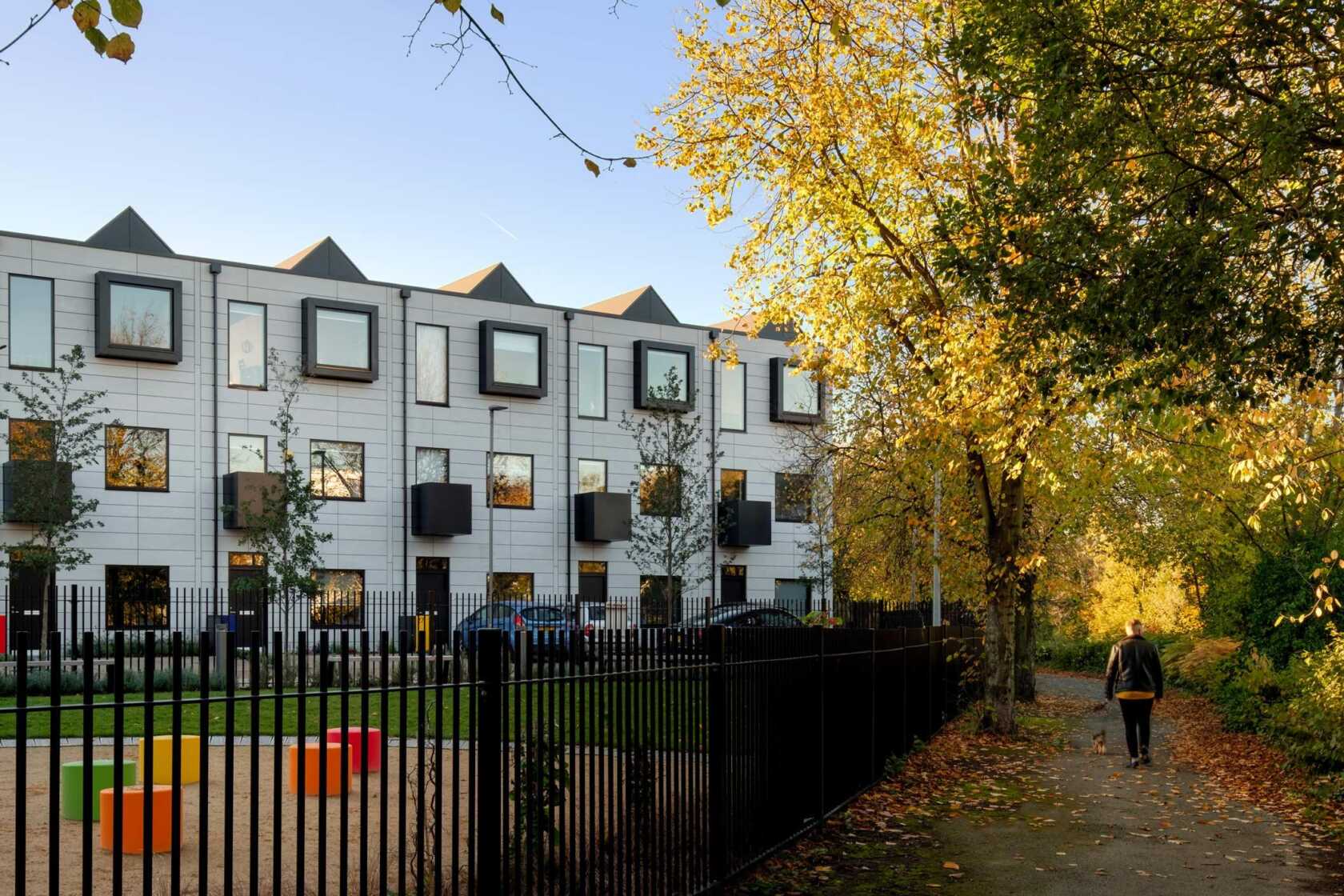 Town House at Irwell Riverside
We acquired four acres of land from Salford City Council on the banks of the River Irwell in 2016 to create Irwell Riverside, where 72 House by Urban Splash Town Houses are now complete and fully occupied.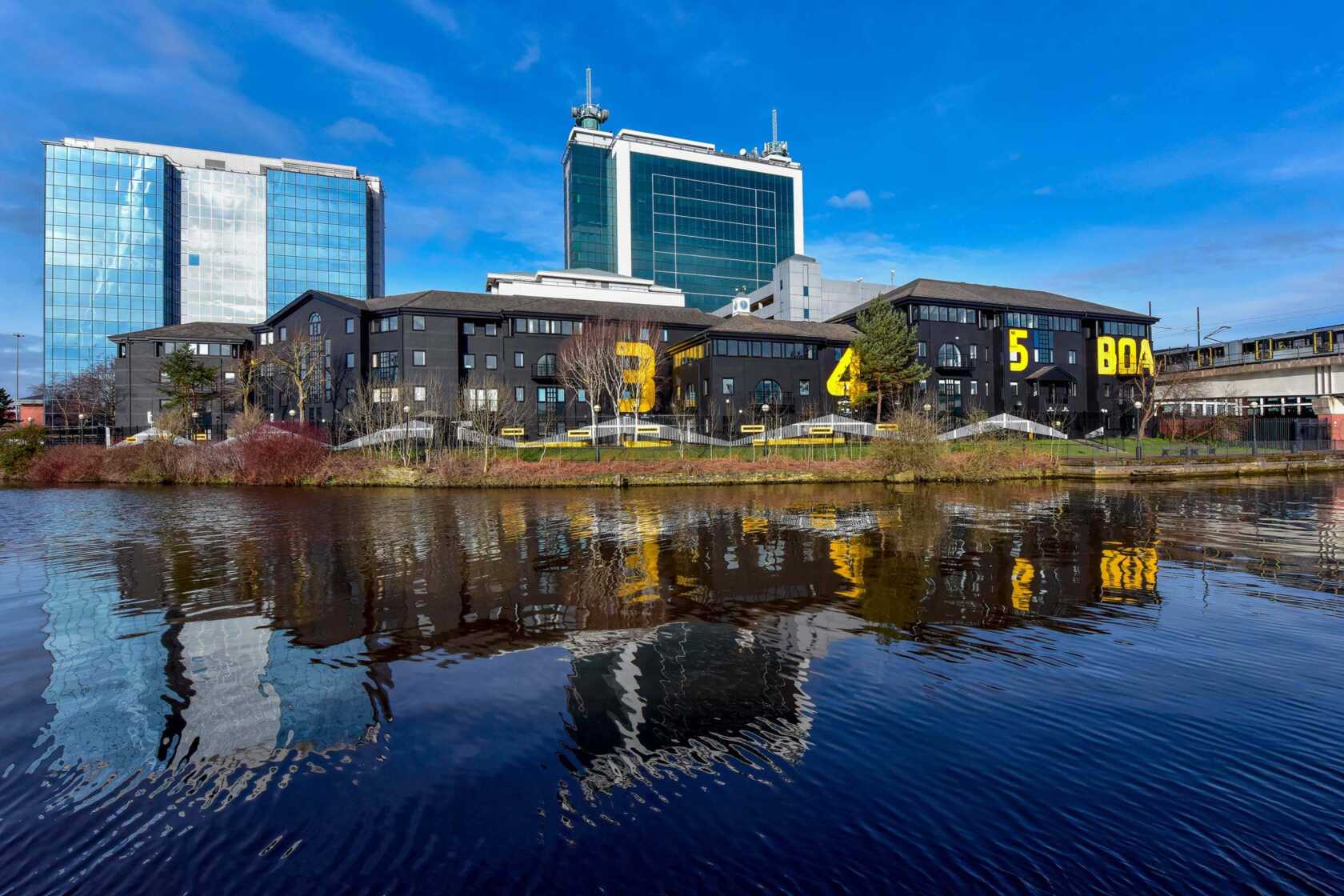 Boat Shed at Salford Quays
Working again with our JV partner Pears, we acquired the 46,000 sq ft Office Village, now Boat Shed, at Exchange Quay in Salford Quays for refurbishment and investment. The scheme was acquired from a major fund in a deal that completed in just five working days.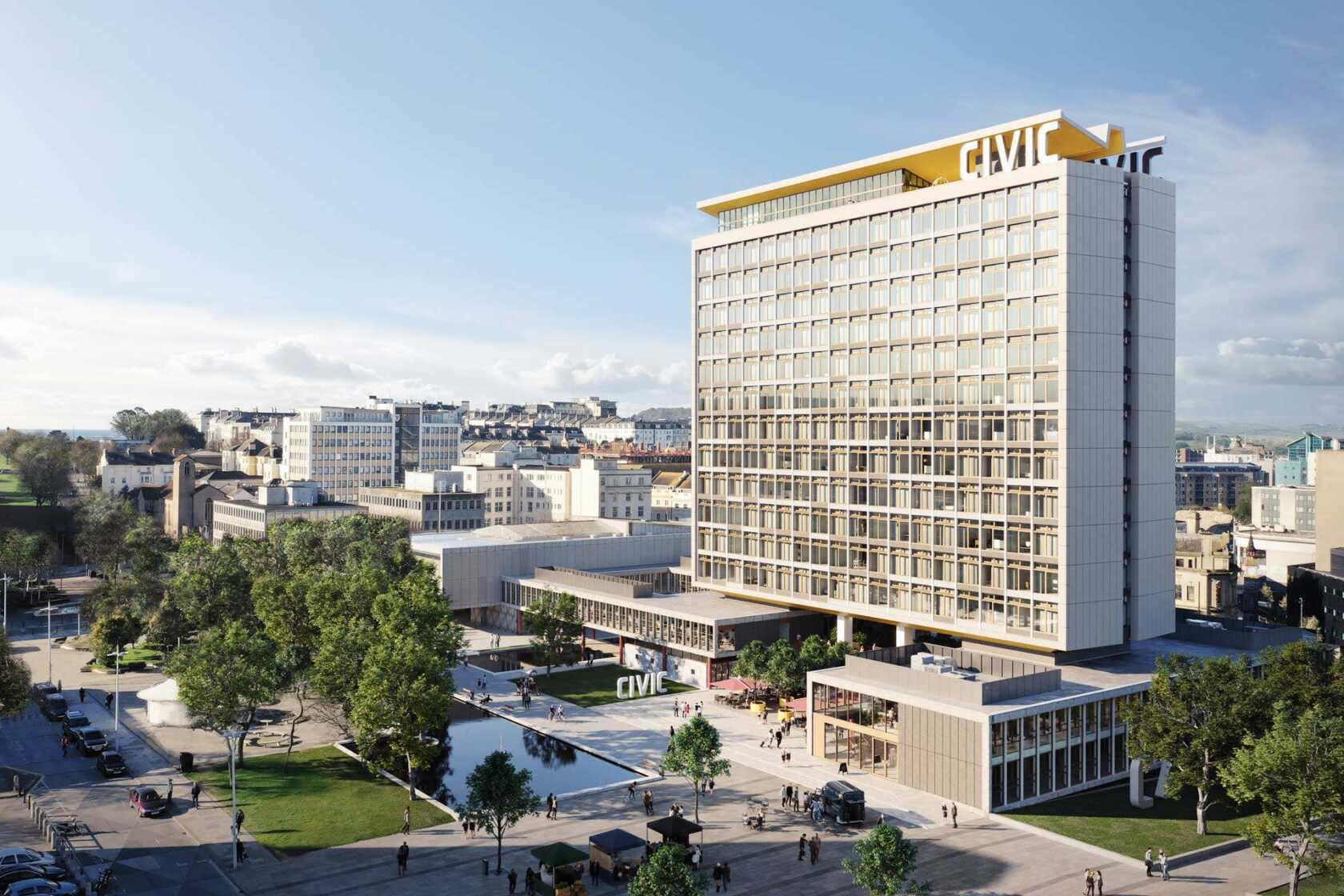 In 2016 we were given a chance to extend our work in Plymouth - where we've converted Royal William Yard into a great place to live and a thriving tourist destination - by acquiring the city's Grade II Listed Civic Centre from Plymouth City Council. Planning consent for our designs for the redevelopment of the building was secured in early 2020.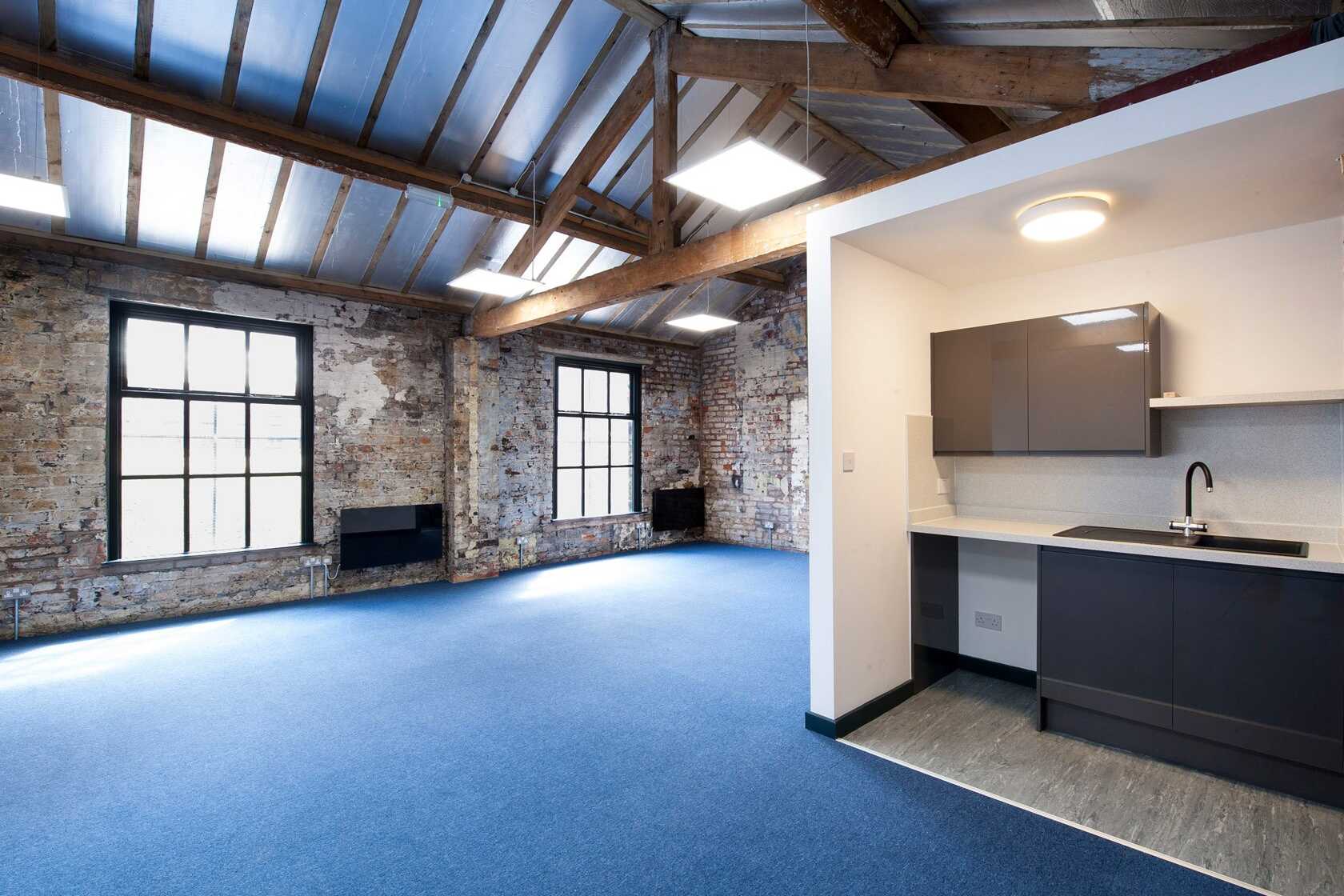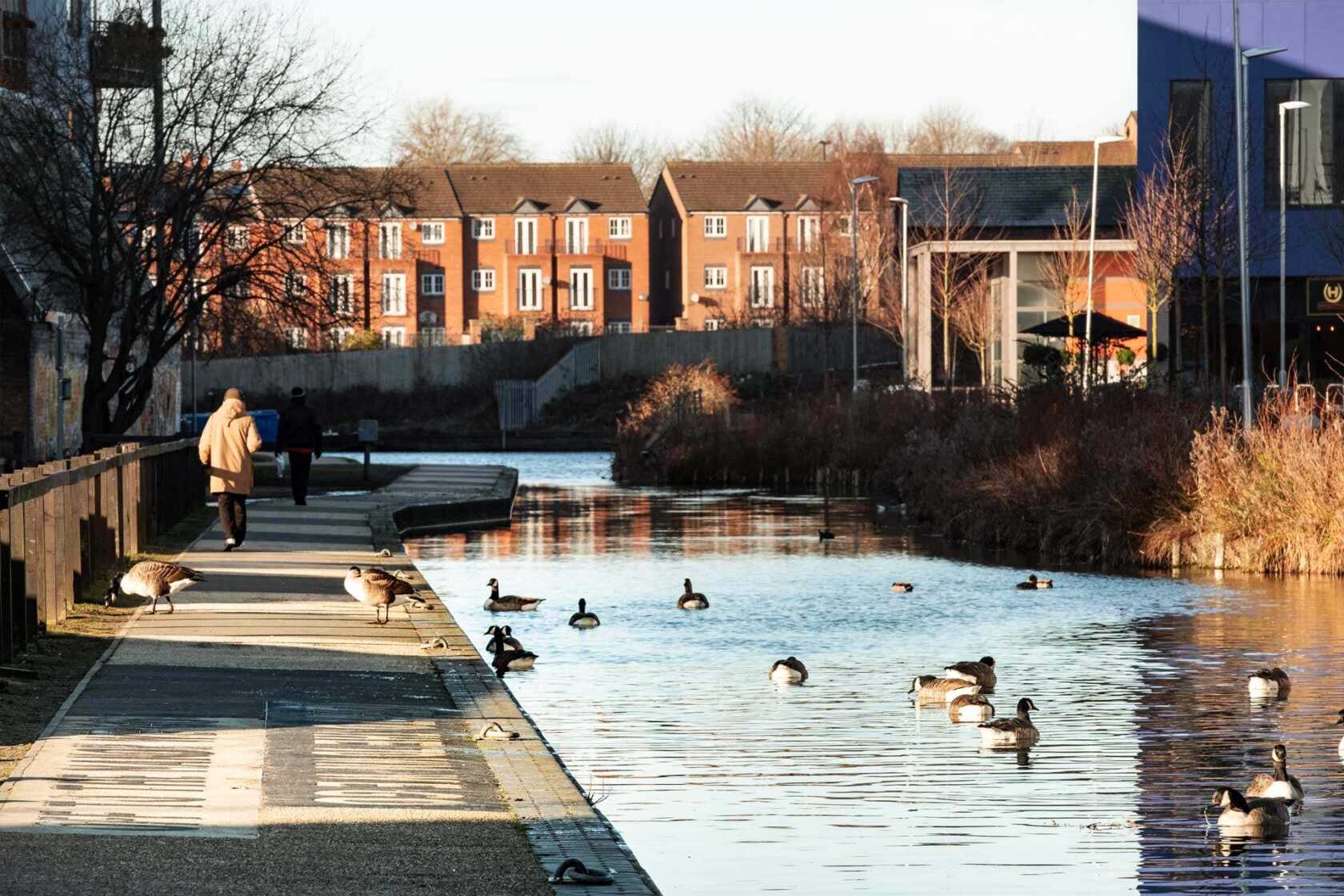 In December 2015, we purchased a plot of land to the south of the Walsall Canal, adjoining the award winning, new art gallery by 2016 Stirling Prize winner Caruso St John.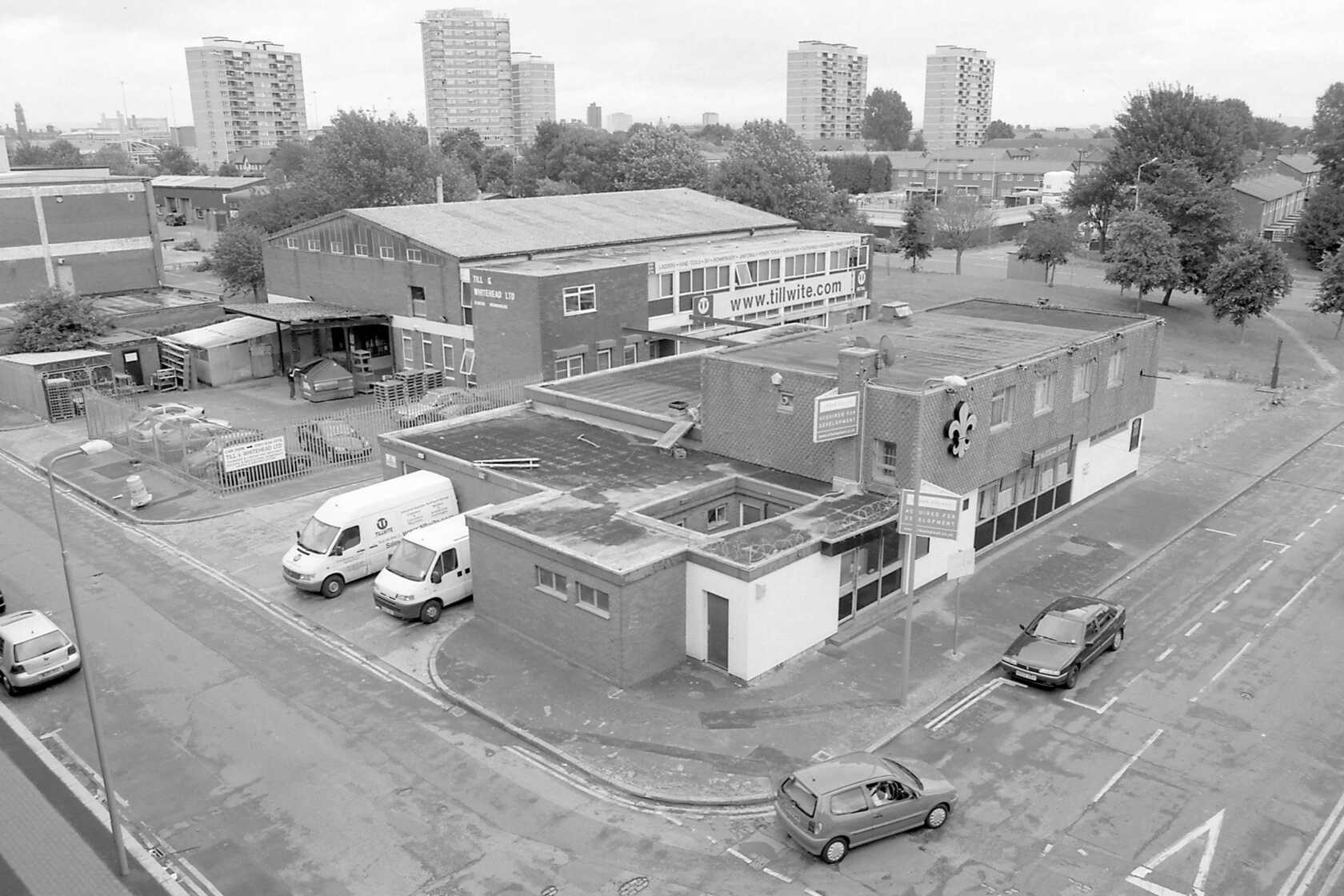 The Regiment Pub, Castlefield
In 2015 we acquired the former Regiment pub site in Manchester's Castlefield - a scheme which has planning permission for 44 apartments - from major listed developers. The off-market transaction was completed in just 10 days.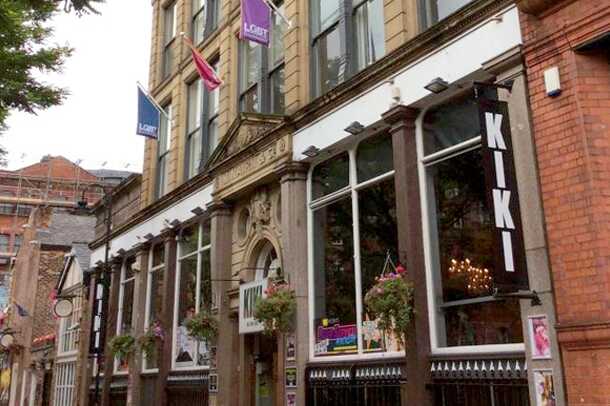 In October 2015, we purchased off-market 4 Canal St in Manchester from private vendors. A fully-let, 19,000 sq ft commercial building bought in partnership with Pears Group using internal resources.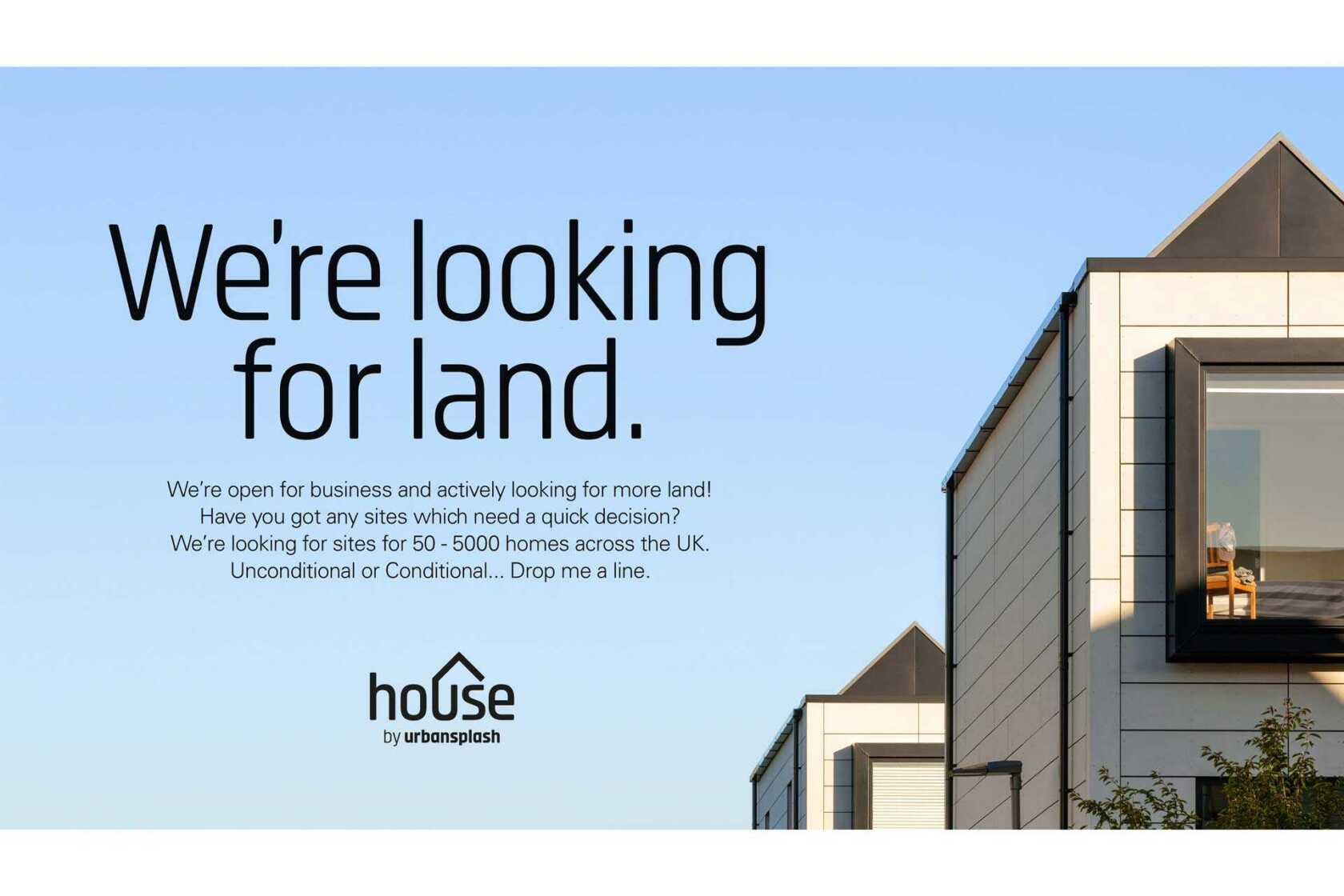 If you wish to discuss a prospective development we'd love to hear from you; you can reach our team on land@urbansplash.co.uk.
We've created more than 4,000 homes and 2 million sq ft of workspaces in the past 20 years; here's to creating many more.
Want to be kept in the loop about all things Urban Splash? Then signup for Newsplash!
Our monthly news round-up with the latest and freshest news on property development, place-making, housing, architecture, events and careers sent straight to your inbox.
Looking for something else?