Blog by Rachel Thomas
A sneak peek at our virtual viewings
In recent months we have launched a new virtual viewings platform, allowing customers to take a look around our House by Urban Splash homes from the comfort and safety of their own home.
We have now added 360-degree virtual tours of our three storey Town House homes at New Islington in Manchester and Port Loop in Birmingham. Created by our friends at Uniform, customers can now go for a virtual walk around a selection of the configurations on offer, including an open plan layout with an kitchen island, and an L-shaped kitchen layout with dining and living room areas, plus a snug.
Viewers can also peruse middle floor layouts such as a 2-bedroom and bathroom option, as well as designs for the top floor including open plan living and bathroom spaces – or a more conventional two bedroom layout.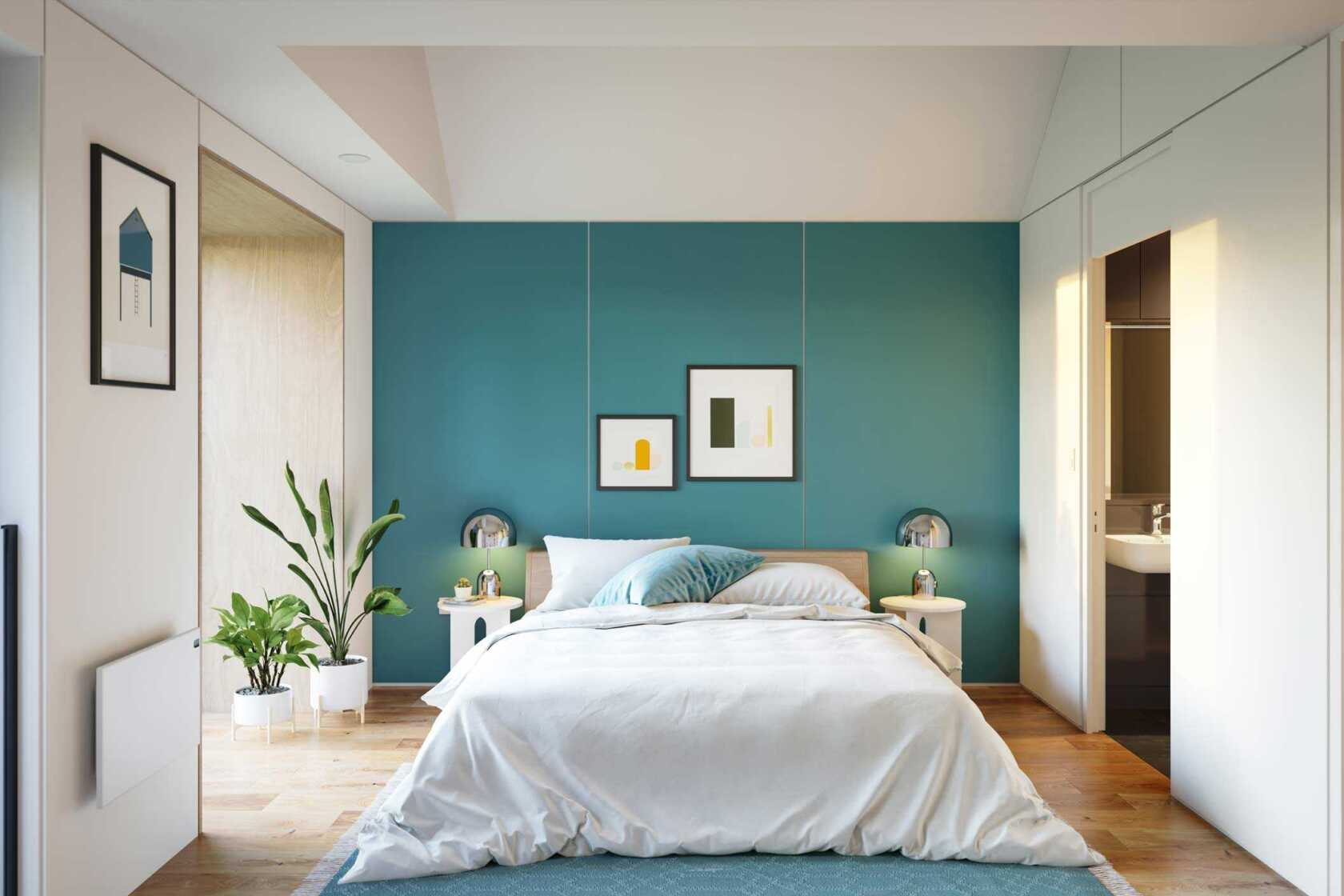 When viewing the new images, customers are guided in person by one of our team, who can also share neighbourhood and masterplan images of the local areas. These images will help buyers at future neighbourhoods – such as at Wirral Waters in Merseyside and Inholm in Northstowe – get a flavour for how their new community will take shape.
As the Urban Splash interior designer, I have a great job when we produce images like these; my job isn't just styling our real show homes, I have to make sure our CGI's and virtual show homes look just as good as the real thing.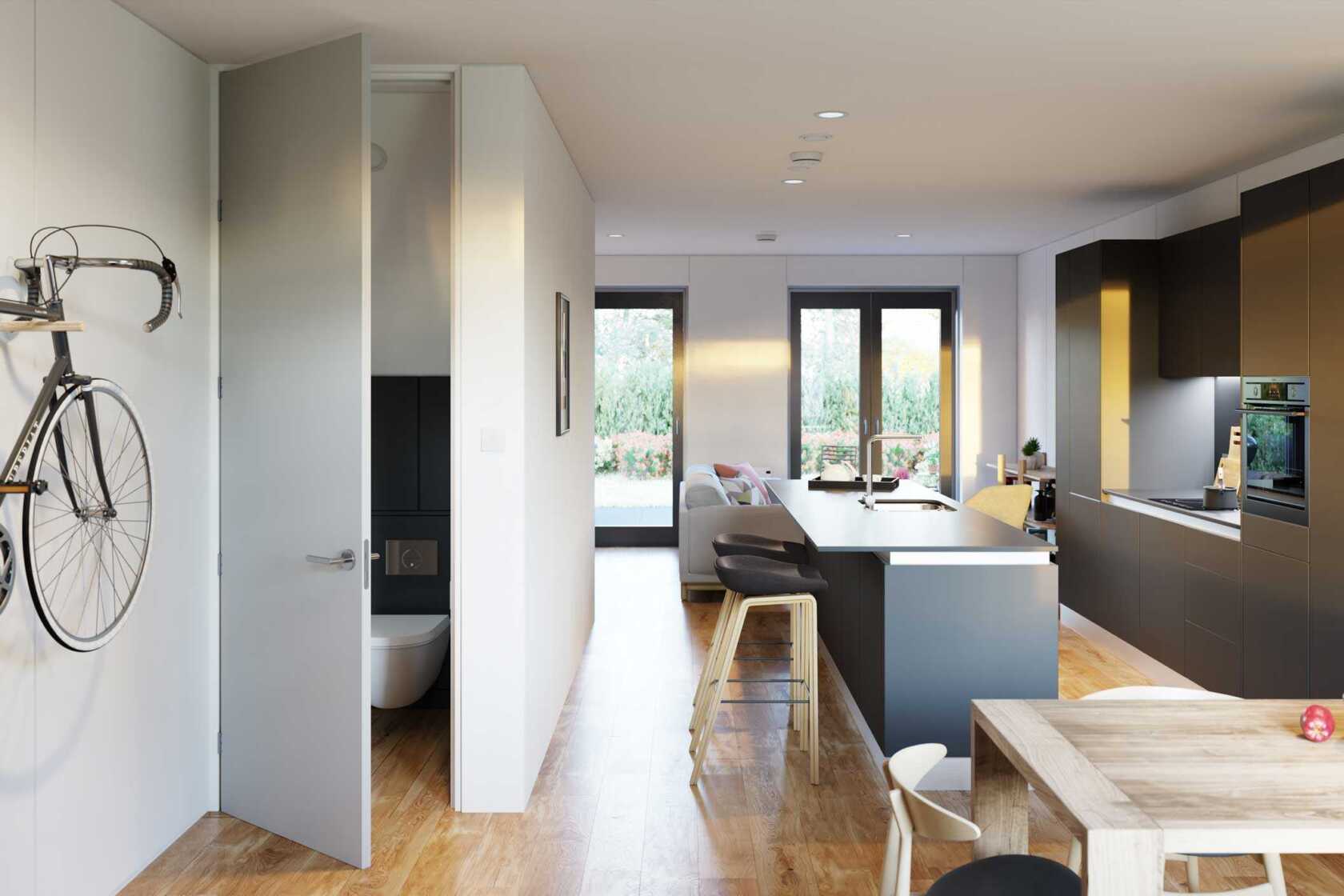 When we don't have a physical building I get to work with our friends at architectural visualisation studio Uniform to design virtual spaces. We treat styling a virtual home the same way as we would styling a real home, researching for inspiration, creating a mood board, choosing all the furniture and the soft furnishings, I bet you didn't know there was an online shop for virtual furniture did you..?
It's important that our virtual show home, has all the same details as a real one, that you can get a feel for who would live there, what they use their house for, so the customer can put them self in the space and imagine how they would use it. We really pay attention to the small details, the colour schemes, what sort of furniture will fit and showing how you can personalise your home.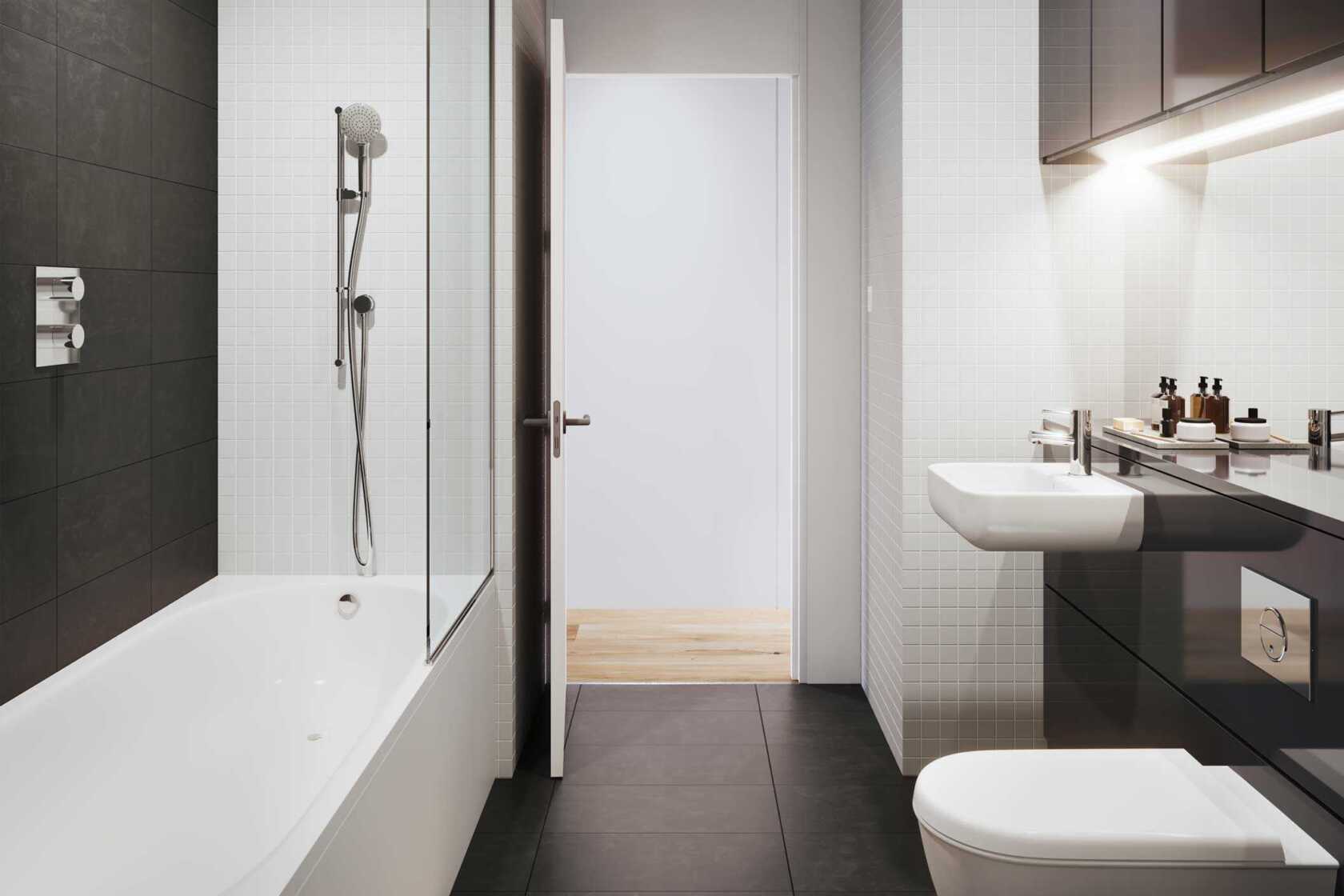 It's a great part of my job and just as much fun as styling real thing, just with less alan keys…
And it's been nice to hear good feedback so far; as lockdown continues, the virtual viewings platform is being very well received and we've had lots of customers booking appointments and tours. These brand new images will help even more people think about their future in a customised space…
Want to be kept in the loop about all things Urban Splash? Then signup for Newsplash!
Our monthly news round-up with the latest and freshest news on property development, place-making, housing, architecture, events and careers sent straight to your inbox.
Looking for something else?