Town House show home now open
Our brand new show home is now open for viewings at Port Loop. You can now take a look around one of our three storey Town Houses for the very first time in Birmingham. It's right on the edge of a new one acre park, and you can learn more about our plans for a new island neighbourhood.
If you want to find out more about Port Loop, the masterplan, and our plans for homes, work places and a whole brand new community just 15 minutes walk from the City Centre then please register your interest.
The future neighbourhood of Port Loop will be both liveable and loveable. We are creating an environment that helps us look after ourselves, with homes that suit our changing ways of life in a place that embraces multi-generational living. It will be a neighbourhood of true and lasting character with great architecture at its heart. It's a place people will be proud to call home.
Our Port Loop barge has now moved to its permanent mooring on site at Port Loop, just 15 minute's walk from Birmingham city centre. Our show home and sales suite is now located at Town House Port Loop, 21 Rotton Park Street, Birmingham, B16 0AE. You can pop in to meet the team; to find out everything you need to know about the first phase of new homes at Port Loop, have a go at designing your own home with our touch screen configurator or just pick up a brochure. We'll still be running regular barge trips around Port Loop too so be sure to get on board and sign up for our next tour!
Find out more about Port Loop
Register your interest in Port Loop
Jump to:
Availability
Help to Buy at Port Loop
The masterplan
Live at Port Loop
Island Life
Homes at Port Loop are available for sale and to rent. Find out more below, or contact our team on 0121 752 1111 to book a viewing.
Help to Buy your Town House
Help to Buy is now available at Port Loop with prices starting from £379,000. You can buy a new home just 15 minutes walk from Birmingham city centre with a deposit of only £18,950 with the Government's Help to Buy scheme*
Buying your first home can feel a bit daunting! Let us offer all the advice and information you need to get started. Register your details to find out more or make an enquiry.
*Help to buy is subject to availability and eligibility
Port Loop is a 43-acre, canal-side site in Birmingham, just 15 mins from the city centre offering 1,150 new homes, retail and leisure spaces.
With an urban island at its heart, encircled by two famous canals, the Birmingham Canal Old Line and the Birmingham Canal. The area has a rich industrial past connected with these waterways. Places for People and Urban Splash have put a new masterplan in place to transform this area into an exciting new community of homes and leisure facilities, to include a new swimming pool, reinvented existing historical buildings and over 1.5km of new towpaths; creating moorings, cycleways and walkways to the city, there's even a waterbus stop!
Great architectural practices are working side by side to create a mix of innovative new family houses and apartments. Offering new ways to configure your space and your life in contemporary yet comfortingly familiar-looking terraced homes.
Building new homes is just the start for Port Loop, working with our partners Birmingham City Council and the Canal & River Trust, the site will offer commercial and leisure spaces too. The canals and towpaths surrounding Port Loop offer the perfect opportunity to reconnect the city with a great new new neighbourhood for residents, businesses and visitors to the city alike.
A destination for both tourist and working barges; providing, play facilities, wildlife corridors, community parks & areas to meet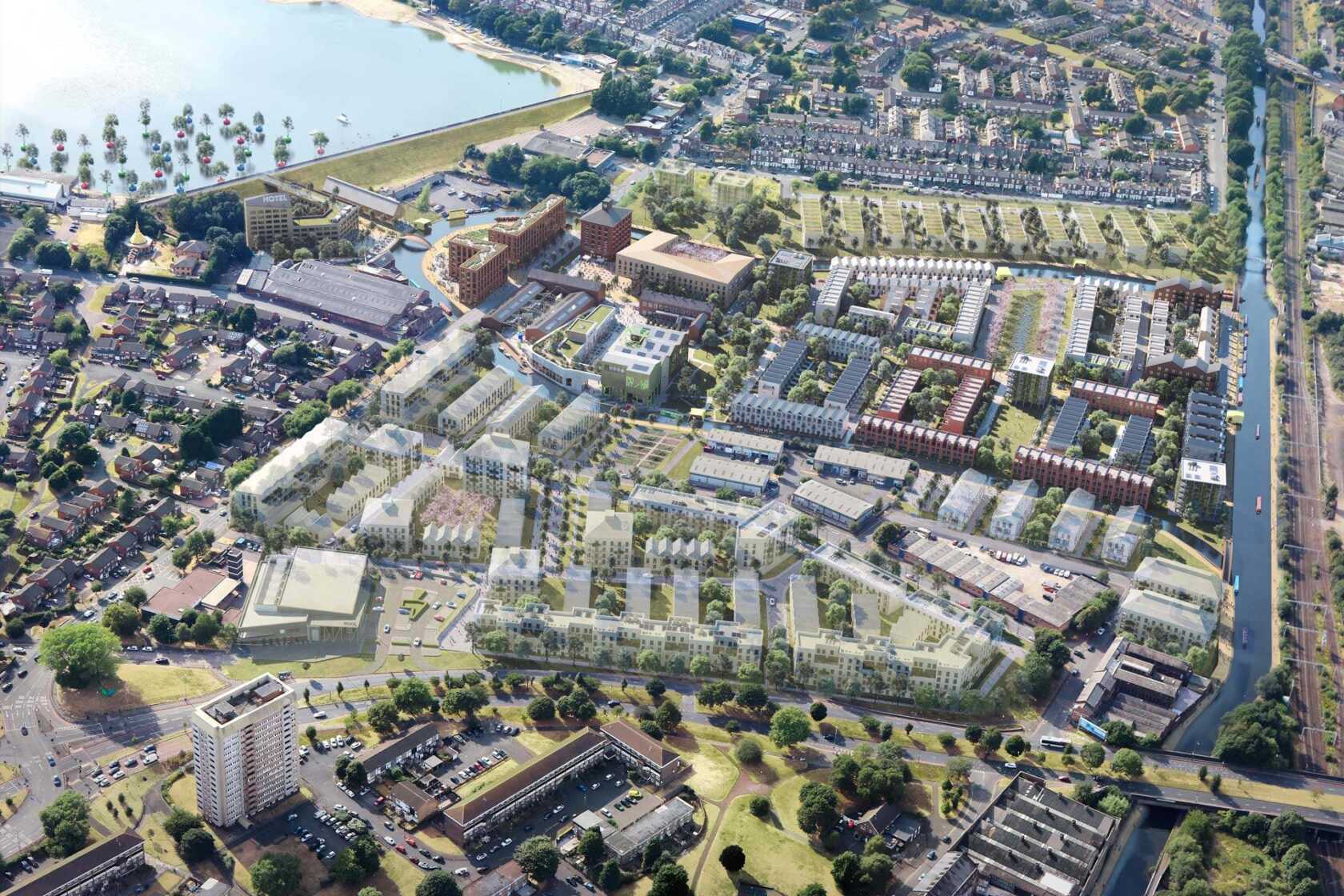 Before the arrival of the canal in 1769 the area known as Rotton Park was a vast parkland used for deer hunting. In the next 50 years the whole of Birmingham was completely transformed into a city of a thousand trades and became a thriving industrial city with the canal at its heart.
The Birmingham to Wolverhampton Canal was constructed in 1766-9, engineered by James Brindley, Canal pioneer, on a winding alignment, largely dictated by the contours of the landscape. This was the first canal in Birmingham. The loop forms a 1 km section of the eighteenth-century Main Line canal west of the city centre.

Birmingham canal Old Line, present day
View of the canal & industrial buildings circa 1960
Workers on the canal near Oldbury, date unknown
Map circa 1887
Birmingham canal Old Line, present day
View of the canal & industrial buildings circa 1960
Workers on the canal near Oldbury, date unknown
Map circa 1887
The first homes for sale at Port Loop will be Town House by Urban Splash. With Town House, you can choose how to design your House to suit your way of living. We also produce some special editions, that are pre-specified to a design by a leading architect and bring something extra special to the House family.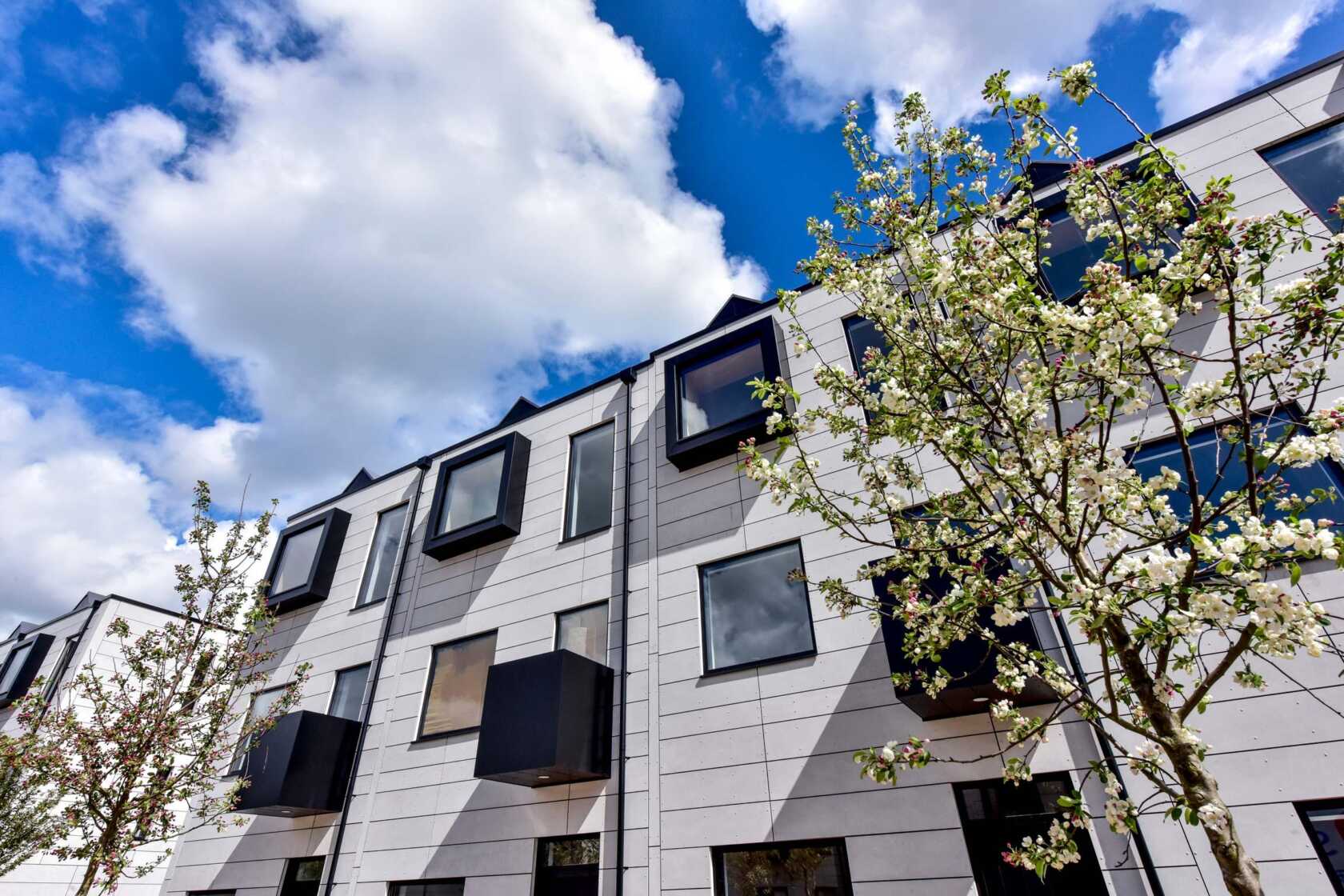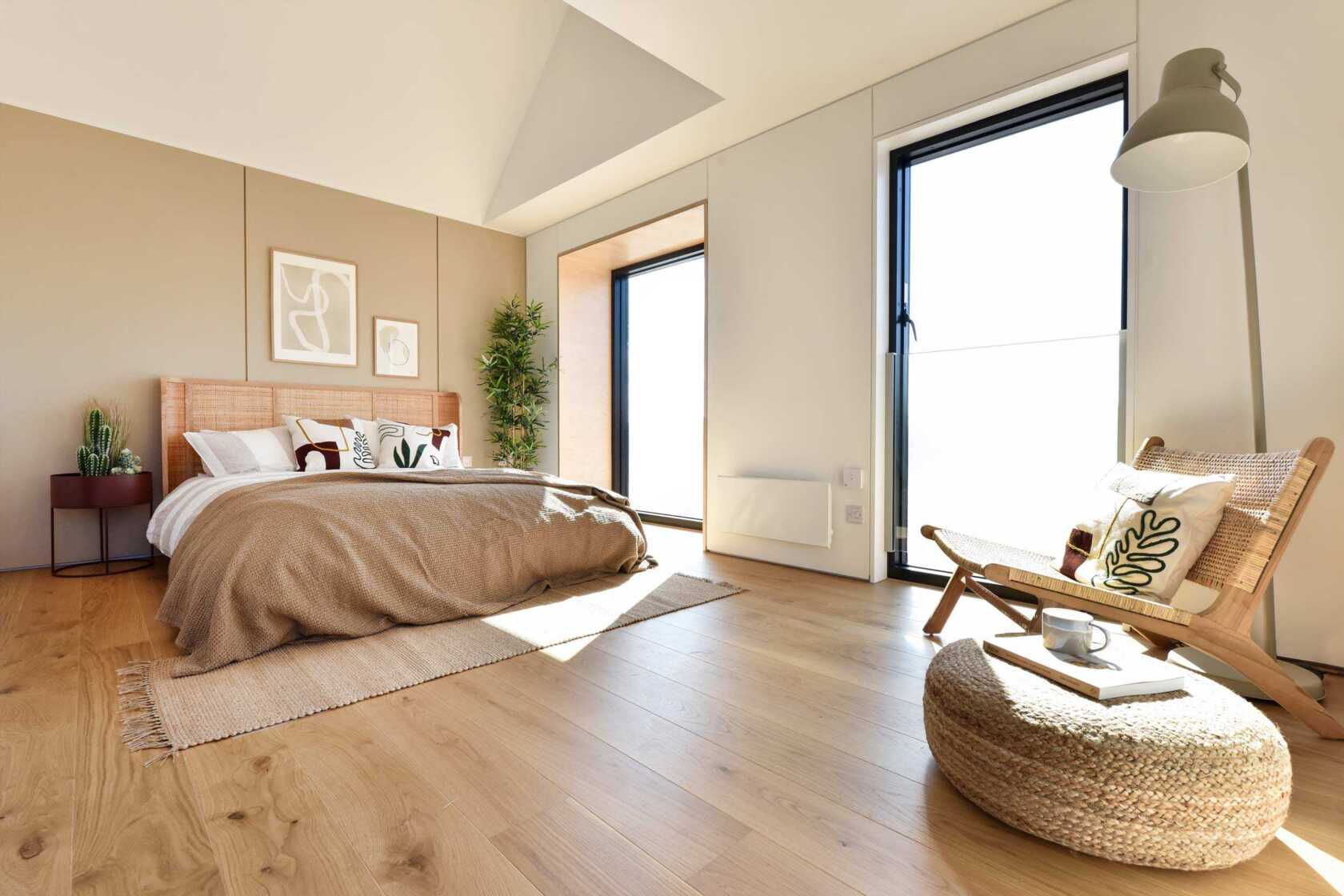 Contemporary urban homes combining natural, sustainable materials with plentiful daylight and flexible spaces all set in a waterside neighbourhood that promotes a healthy and connected community.
A manifesto for a future neighbourhood on an island in the inner city. The island is a place where rules change - where we can create our own rules, if we create the right rules people will want to live on and around the island, tell stories about the island and travel to see how we did it.
Download the manifesto
A world class team working in partnership
A project the scale of Port Loop could not be delivered without the creative flair & imagination of the design team and the collaboration of leading developers, architects and designers.
All partners are very excited about the task ahead. To transform this amazing but neglected and underused part of Birmingham into a truly wonderful new waterside quarter full of homes, life, activity, on land and on water - a vibrant and family-focused new neighbourhood for the 21st Century.

The transformation of Port Loop will be delivered through a joint venture between Places for People & Urban Splash, working in partnership with Birmingham City Council and Canal & River Trust.
The masterplan was created by Macreanor Lavington, award-winning architects with a particular expertise in housing, public buildings and regeneration. The detailed first phase architects have included Glen Howells, shedkm and Grant Associates.
Looking for something else?