Blog by Toby Brown
Why I Love New Islington - "the best place to live"
An article by I Love MCR this week hailed New Islington's status as 'the best place to live in Manchester city centre', citing the neighbourhood's "mix of architecture reflected resplendently in the canal…", its "sense of place", as well as listing of the amenities now here – from a park, marina, OFSTED outstanding school, homes.
"It feels like the scheme is a greyhound that's just been let out of the traps" says the author.
Personally, I Love New Islington, it's one of our best examples of large scale and long term placemaking; what's there today is a far cry from the New islington of old, where you'd once stumble upon burnt out cars, you'll instead find well-toasted treats at Pollen Bakery.
So, in honour of what New Islington has become, here are my top four things about Manchester's newest community, and why it's a great place to live, work and play…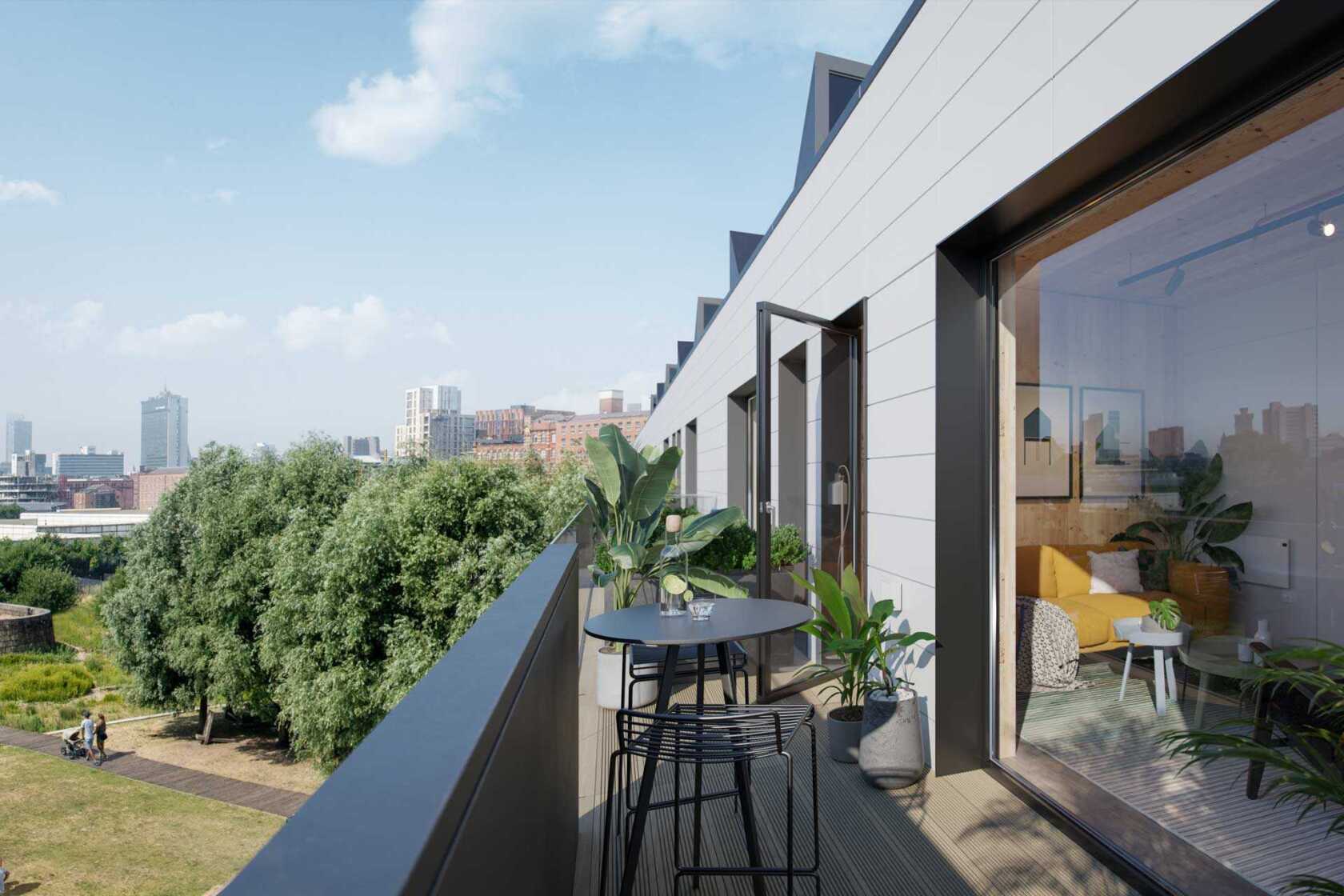 There's a home for everyone
Be it spacious family Town Houses, which thanks to hundreds of layout options you can make your own, to sustainable Mansion House apartments all with views over the marina, to the city's biggest apartments at nearby Avro, there's a type for everyone here – especially people who work in Manchester and want a slice of suburban life whilst still remaining geographically close to their professional commitments.
Almost all of these homes complete in 2020, meaning moving in's a close reality – most of them are available with Help to Buy, making them even more attainable. There's an abundance of outdoor space with works just completed to improve the Cotton Field Park.
The Manchester Evening News called New Islington "a hidden waterside oasis… secluded… calm", somewhere in which you can counterbalance the stresses of the city life with fresh walks, fitness and the tranquility of the water.
It's quite the juxtaposition against the urban density that surrounds, but New Islington's rich in green, open spaces – be they the Cotton Field Park, the marina, or terraces outside Cask Bar and Pollen Bakery. The outdoors is to be enjoyed here, without compromising on the delights of the city – all of which remains in view and just a few minutes' walk away.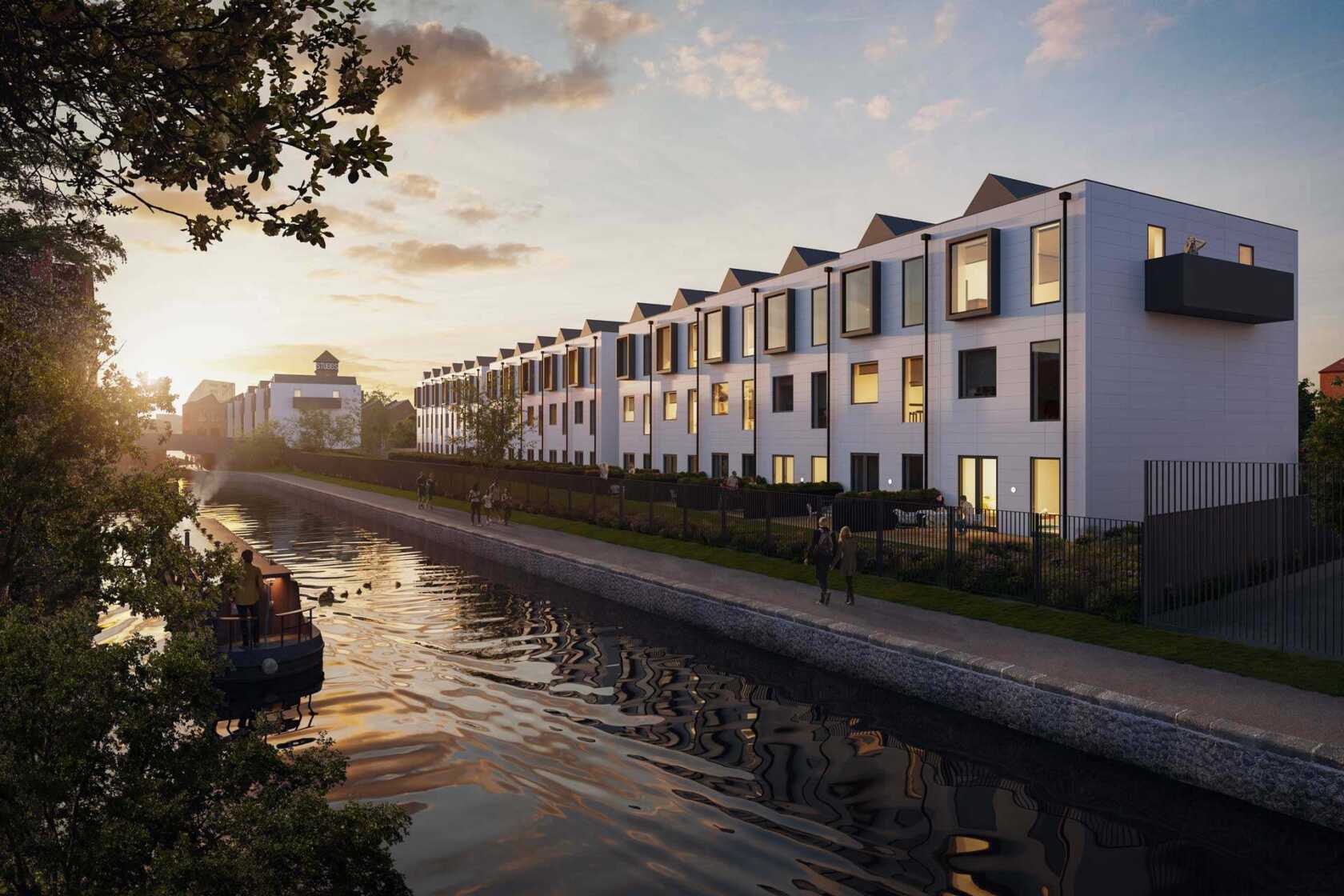 Raising a family in the city isn't the commonly done thing in the UK, but New Islington takes the lead from our European counterparts, with a physical environment that's perfect for families
From spacious Town House homes that can accommodate up to four bedrooms and offer 1500 sq ft of living space, to the park, the nursery, and the OFSTED-outsanding New Islington Free School. The setup here takes away any need to venture out to the 'burbs.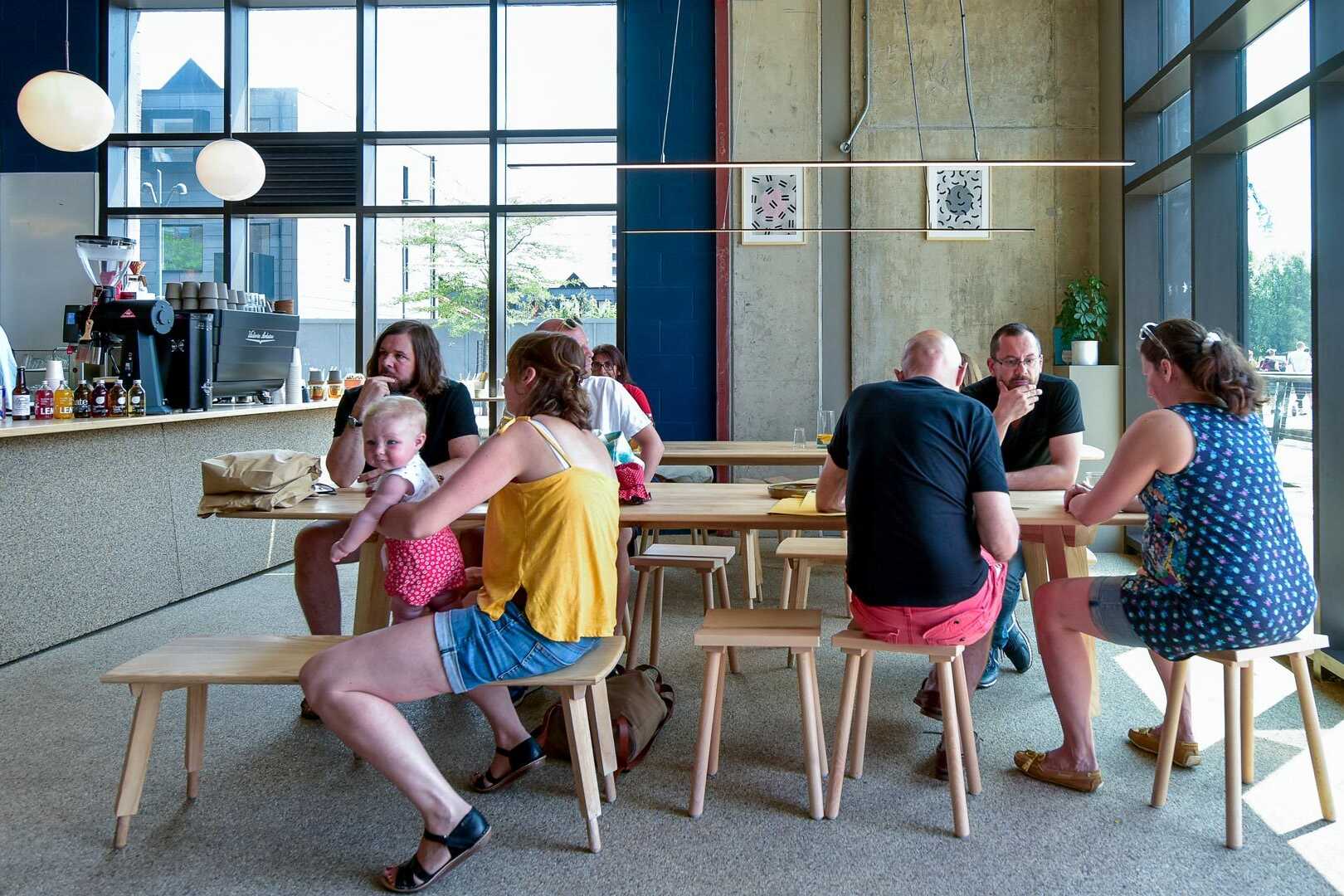 There's a great indie scene
We've some of the most celebrated independent cafes, bars and restaurants at New Islington and neighbouring Ancoats. Pollen Bakery sits opposite our Town House homes at Keepers Quay, famed for its queues and "Cruffin" specialties.
The Michelin-starred Mana, tasty Sugo and Rudy's Pizza are a few streets away in Ancoats, while new additions such as Northern Eudamonia keep New Islington's rising appeal.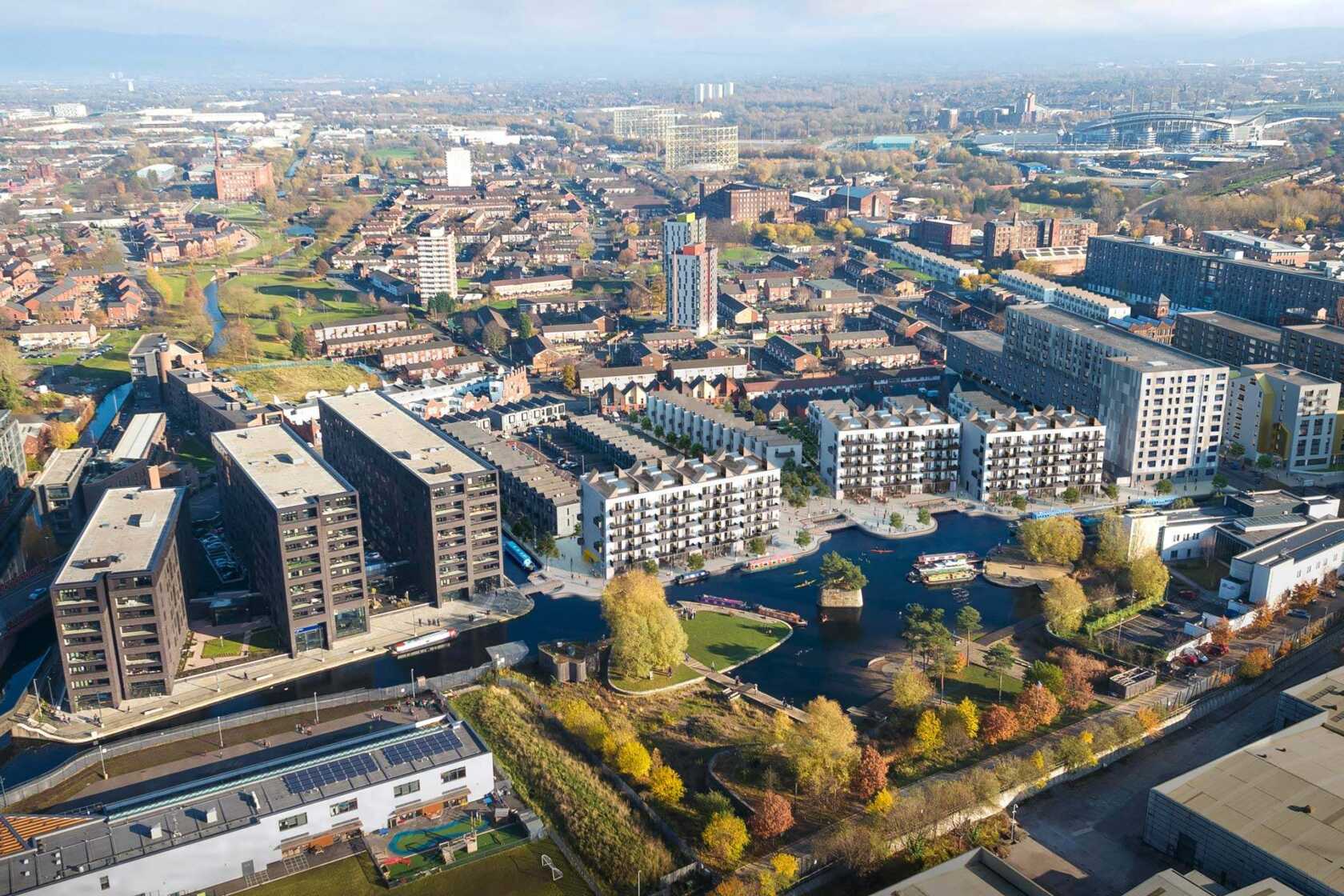 There's great connectivity
With the centre of the city just minutes away on foot, New Islington's a very-well connected place to live, work and play. Bordering Ancoats and the Northern Quarter makes most places within easy walking reach, while the Ashton and Rochdale Canals which flank the site make barge travel easy too! Those travelling further afield have the New Islington Metrolink stop to get them out to the East of Greater Manchester, or over to Media City and Salford in the West; those trams run through Piccadilly station too (itself just a ten-minute walk) making far-reaching cities also easy to access.
Want to be kept in the loop about all things Urban Splash? Then signup for Newsplash!
Our monthly news round-up with the latest and freshest news on property development, place-making, housing, architecture, events and careers sent straight to your inbox.
Looking for something else?