Blog by Alice Irving
What's inside our House by Urban Splash x Social Supermarket moving in gift box?
From award-winning Sea Change Prosecco to White & Green bamboo toilet roll, here's a closer look at the products included in our moving in gift box and why we love them.
Last week, we revealed our brand-new moving in gift box made in collaboration with the 'products with purpose' online shopping platform, Social Supermarket.
Inside the box, our new homeowners will find 20 household essentials – including coffee, chocolates and Prosecco – created by brands on a mission to make the world a better place.
From tackling social issues like unemployment and rehabilitation, to saving the environment by reducing single-use plastics, each product selected is rooted by a compelling backstory that supports a worthy cause.
Below, we've compiled a product round-up to tell you more about each item included, and how the brands they belong to are doing their bit to leave our planet in a better state than how it was left to us.
Celebrating your first night in your new home wouldn't be complete without a toast.
So, the team behind Social Supermarket made sure to include a bottle of Sea Change's award-winning Prosecco.
Sea Change is passionate about creating beautifully crafted wine, but they're equally passionate about turning the tide on plastic pollution.
To help combat this global dilemma, the company uses minimal plastic-free packaging and with every bottle sold, donations are made to marine charities to help protect ocean life.
White & Green toilet roll
White & Green create three-ply, 100% bamboo toilet paper.
The rolls gifted to our new homeowners are tree free, chlorine free, BPA free and are wrapped in plastic free packaging.
Behind the scenes, the brand is dedicated to its charity work.
For every box of premium bamboo toilet roll sold, the company provides a person in need with clean drinking water for a year.
Redemption Roasters coffee
For your first cup of morning coffee, take a sip of Redemption Roasters' Aylesbury Blend.
Redemption Rosters is the world's first prison-based coffee company.
Its mission is to train offenders with coffee industry skills with the aim to reduce reoffending rates across the UK.
For those who prefer tea, we've included NEMI Teas English Breakfast blend.
All teabags are plastic free, the packaging is biodegradable, and the tea itself is organic, Fairtrade and Rainforest-Alliance certified.
As well as crafting speciality tea blends, the London-based company also employs refugees in a bid to help them integrate into our society.
Another rummage through our box, and you'll discover a sweet, dark and salty treat from Ocelot Chocolate.
The outer packaging of the 70% cocoa, sea salt-flavoured bar uses sustainable card, and the inner film is completely compostable.
The brand itself has pledged to take a smaller cut of the profits to ensure their chocolate is made as deliciously and as ethically as possible.
Ocean Saver cleaning products
The team behind the Ocean Saver brand are on a mission to help you remove single-use plastics from your cleaning routine.
Their solution? Plant-based, non-toxic drops that can be diluted in water and stored in a spray bottle that you can keep for life.
To aid your new eco-friendly cleaning schedule, you get both the drops and the 'bottle for life' in your gift box.
Symphony Environmental bin liners
Though they may look and feel like conventional plastic bin bags, Symphony Environmental bin liners are designed with the environment in mind.
The brand specialises in creating biodegradable plastic solutions. So, at the end of its service life, the liners will turn into biodegradable material that won't harm the earth.
Panda Packaging coconut scrubs
Offering an alternative to plastic washing-up brushes, Panda Packaging create 100% natural scrubs made from sustainably sourced coconuts.
Inside our gift box, you'll find two scrubs – one with a rounded end for cleaning bottles or cups and another for general-purpose use.
To date, Panda Packaging has saved 20,000,000 plastics from entering the oceans.
We've paired your coconut scrubs with washing-up liquid from ecologically sound cleaning products company, Ecover.
Ecover proudly uses mostly natural, plant-based ingredients, its bottles and caps are designed to be recycled and the phosphate-free formula used helped clean the world's waterways.
St Eval Candles dinner candles
To help you set the mood in your new place, you'll also find St Eval's olive hand-finished dinner candles.
The company is inspired by nature and use traditional, artisan methods during its sustainable production process.
The main oils used in the hand soap from Edinburgh-based Dook are organic and sustainably sourced.
Plastic is kept to a minimum throughout the manufacturing process and all packaging and shipping materials are made from recycled or recyclable materials.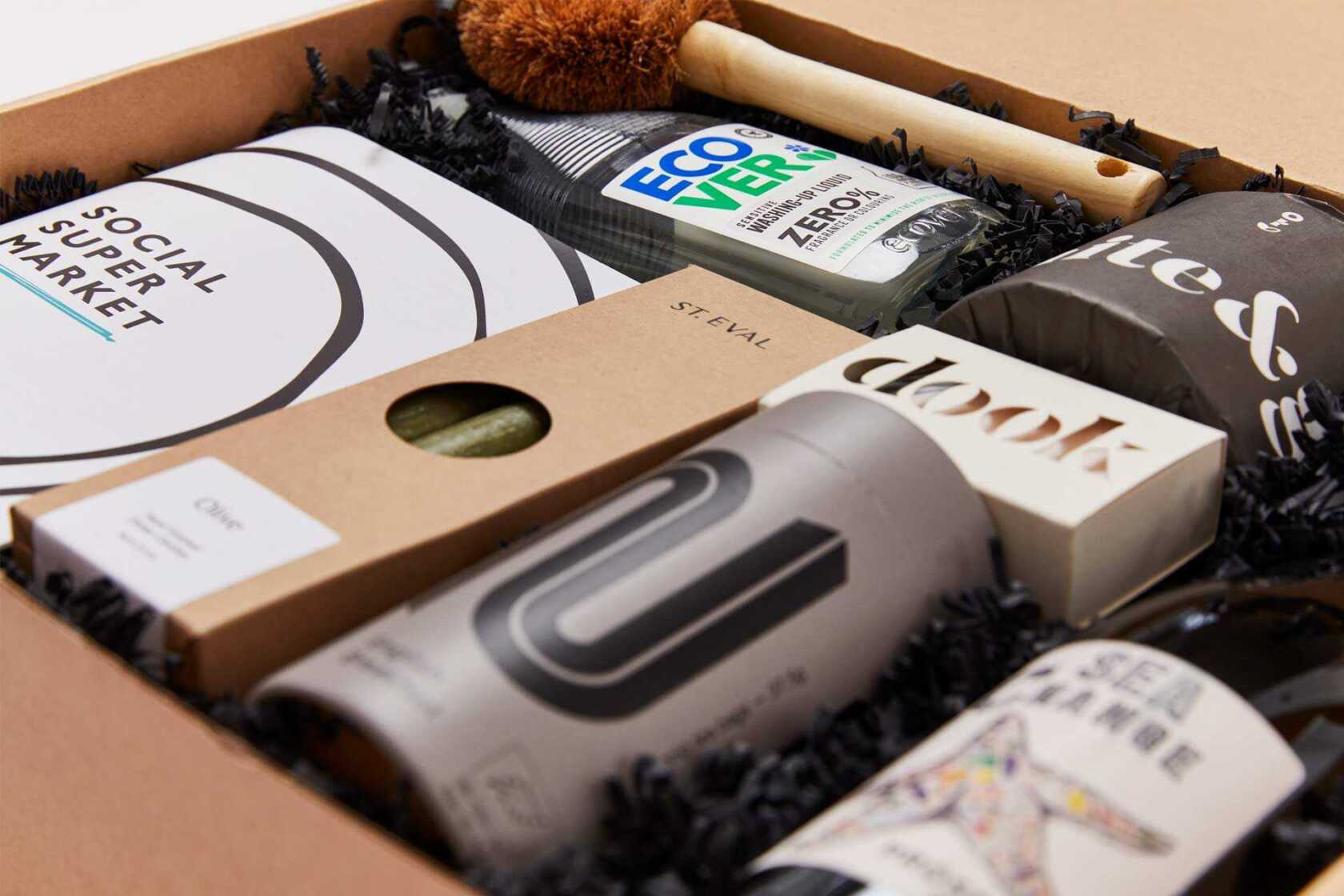 Also included in our moving in gift box are House branded products including a Chipolo smart key finder, a mug to enjoy your NEMI tea and Redemption Roasters coffee in, stationary and a tote bag to carry with you as you get to know your new neighbourhood.
Want to be kept in the loop about all things Urban Splash? Then sign up for Newsplash!
Our monthly news round-up with the latest and freshest news on property development, place-making, housing, architecture, events and careers sent straight to your inbox.
Looking for something else?