Blog by Laura Sykes
We're creating another sales pavilion - and this time it's in Merseyside
Late last year we showed you pictures if our first ever sales pavilion, an iconic structure that stands at our Inholm neighbourhood in Northstowe, Cambridgeshire.
Now, we're onsite creating a second pavilion – this time at East Float, our House by Urban Splash community at Wirral Waters in Merseyside. The structure's coming together now as these latest site pictures show. As with the pavilion at Northstowe, it will be our sales office when we launch the neighbourhood in a few months time, offering customers an immersive brand experience.
It has been created using super sustainable cross laminated timber (CLT), creating a raw but warm space with a bold geometric form and soaring roof.
It will open when we launch early in the summer. Can't wait that long? Then don't worry, as our first homes at Wirral Waters are on sale now – including these brand new Row House homes. An entirely new typology, Row House is created in our House by Urban Splash factory with three sizes available – two storey; two-and-a-half storey with a roof terrace; and three storey with an expansive master suite.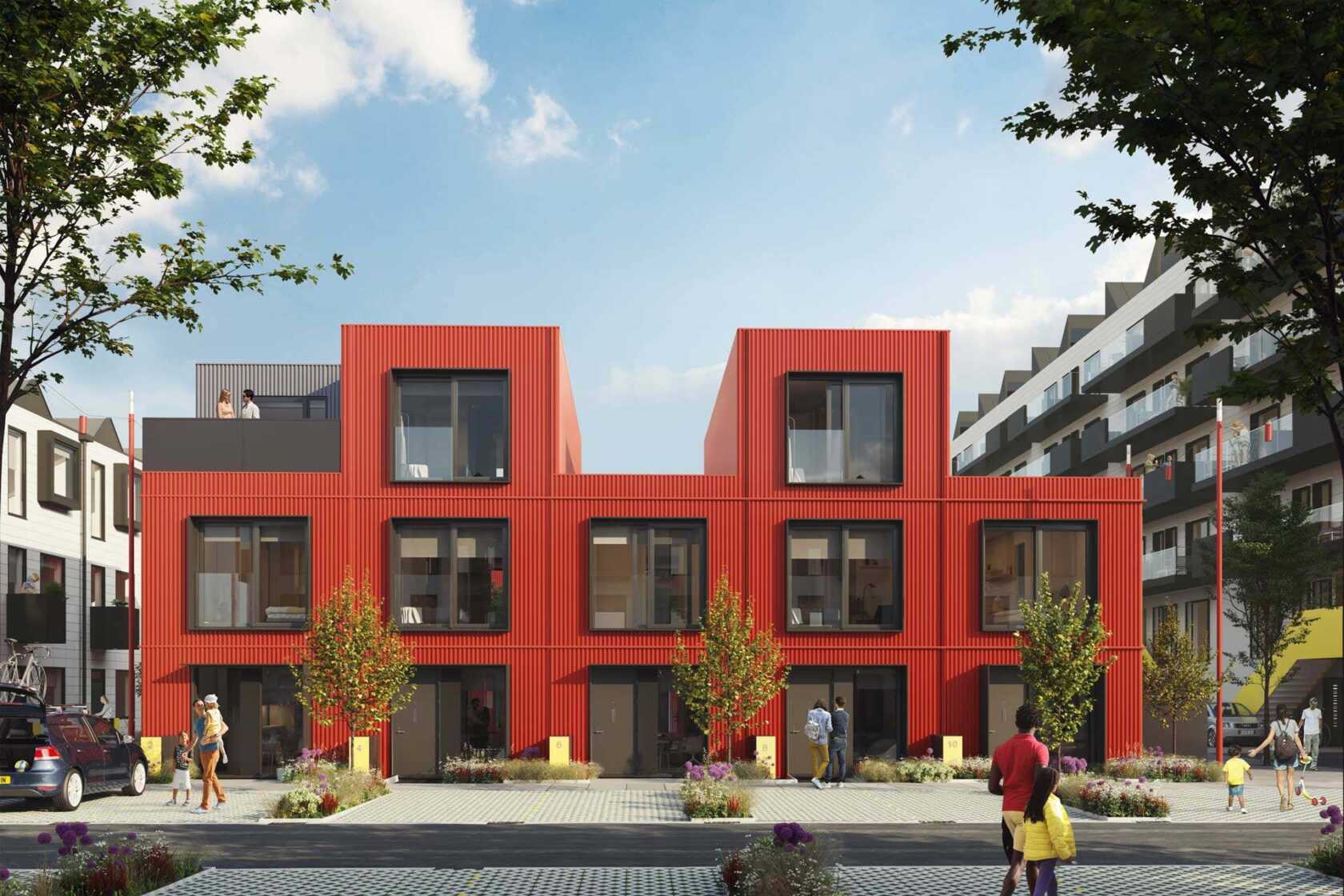 Our team's offering virtual tours of our Row House - and our Town House homes - now; drop us a line or register your interest below and we'll show you around too.
Want to be kept in the loop about all things Urban Splash? Then sign up for Newsplash!
Our monthly news round-up with the latest and freshest news on property development, place-making, housing, architecture, events and careers sent straight to your inbox.
Looking for something else?