Blog by Chris Shaw
How to make a house a home
We talk lots about creating our homes using MMC (modern methods of construction), but what does that actually mean?
It's an innovative approach - one we believe is the best way to create much-needed, brilliantly designed new homes across the country. It's something that the broader industry believes in too, with the Housing Minister Chris Pincher saying our homes "showcase the most promising housebuilding innovations around today" and that MMC "will provide a blueprint for the years to come."
MMC means that our houses are made using precision engineering techniques offsite in our House by Urban Splash factory; this slick production line sees each storey of our houses created using sustainable timber, moving through the factory until an entire storey – or pod – is complete.
A mere 3,383 quality checks later, and the pods are taken by road to our House by Urban Splash neighbourhoods. The most recent example of this happening was at Inholm, the new neighbourhood we're creating with Homes England in Cambridgeshire.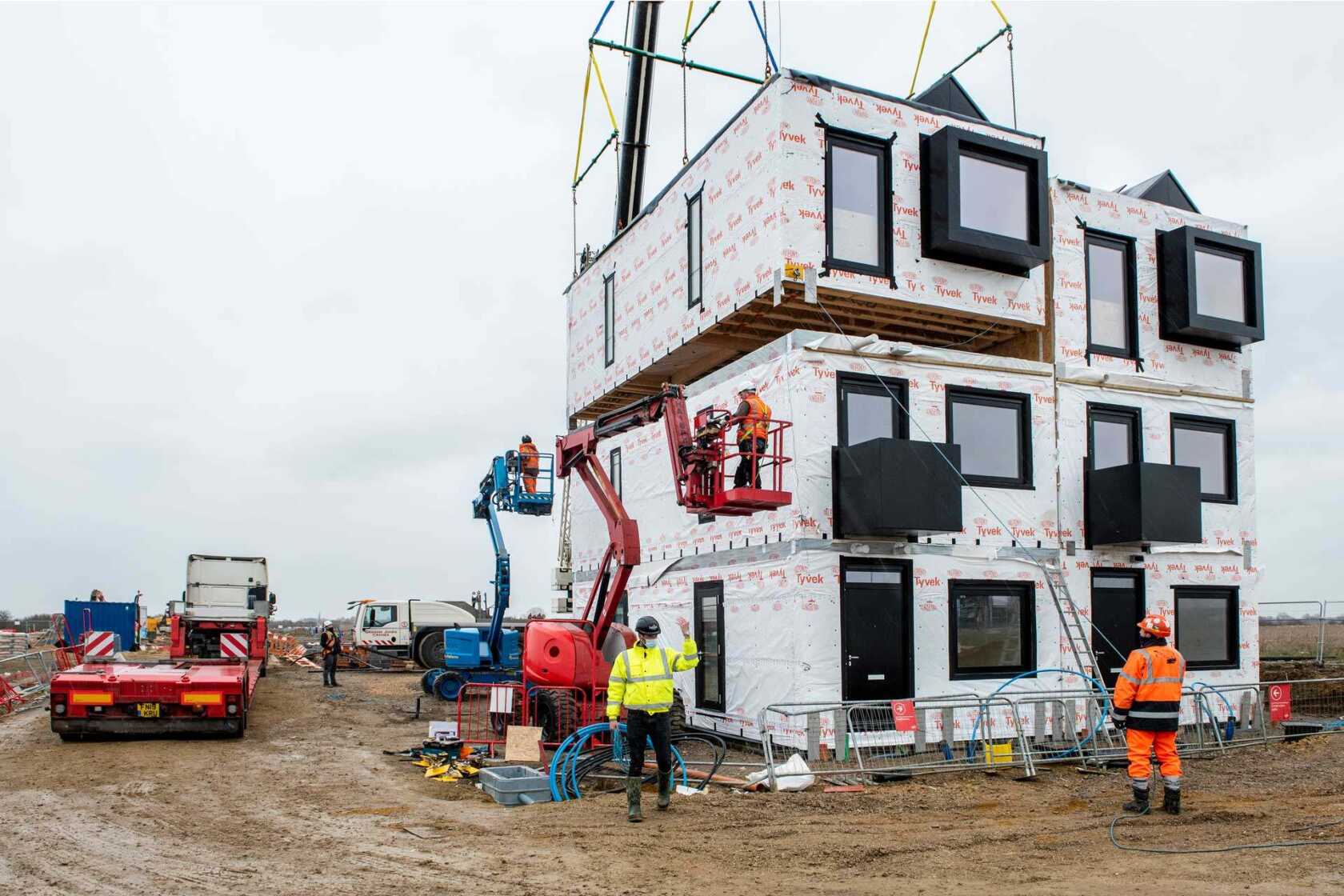 The first of 400 Town House homes here were craned into place last month, with each of those precision engineered storeys placed on top of each other to create the completed structure (this cool film by Homes England shows you the process too). Now, the onsite team will finish off the homes onsite, adding the cladding and connecting utilities ready for our first residents to move in this summer.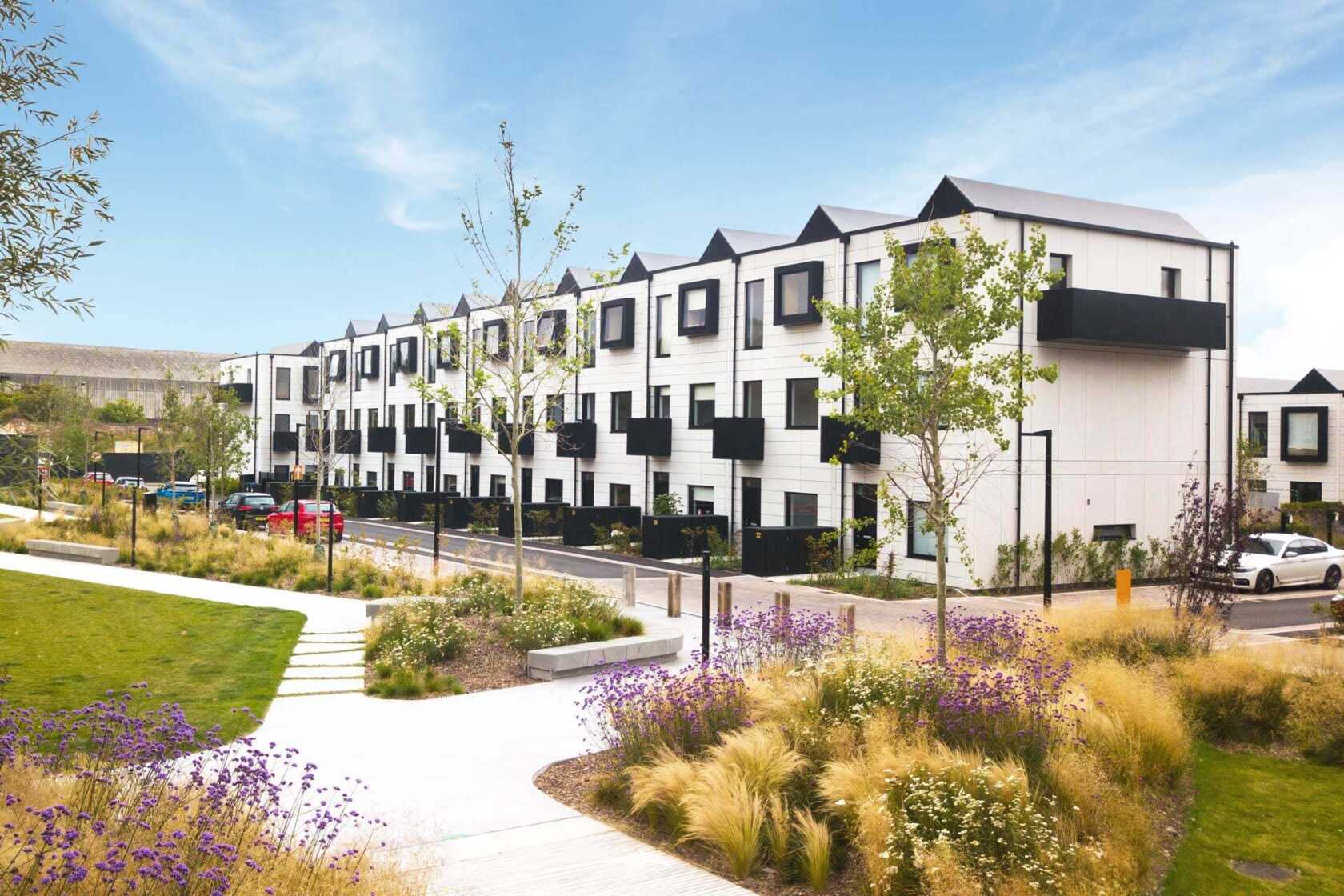 Here are some we made earlier; yes, this is what our beautiful homes look like once that cladding process is complete. These award-winning homes can be found at Port Loop in Birmingham and New Islington in Manchester – where our completed homes can be viewed in all their glory.
It's not just homes either, we've also created this awesome pavilion, something we're calling the sales suite of the future, and the physical embodiment of our brand. The first pavilion's already in place at our Northstowe having opened last year (with loads of people safely viewing it), and now we've had a second one delivered to our East Float neighbourhood at Wirral Waters in Merseyside.
Want to know more about our homes and the MMC process? We can give you a virtual tour of all of the homes we have on sale at Inholm, East Float, Port Loop in Birmingham and New Islington in Manchester.
Want to be kept in the loop about all things Urban Splash? Then sign up for Newsplash!
Our monthly news round-up with the latest and freshest news on property development, place-making, housing, architecture, events and careers sent straight to your inbox.
Looking for something else?