Blog by Hunter Lyden
Timber...! The first Mansion House apartments are becoming a reality in Manchester
Created using super-sustainable cross-laminated timber – with every panel stamped with its own special passport number – these homes bring a whole new aesthetic to Manchester. As with all our House by Urban Splash homes, they've been created offsite and now, the first panels have arrived in Manchester from the factory – being put together by our friends Artez.
The structure's changing each day, with the ultimate layout of the first building becoming more evident to passers-by. The exposed CLT that's onsite now will remain the main structure - adorning walls and ceilings and making for a unique look.
The first blocks will complete in Summer 2021 (but they're on the market right now!) and will feature dual-aspect views, including spectacular vistas over the Marina and New Islington's Cotton Field Park – all of which can be enjoyed from each home's 2m x 2.4m windows and generous 8sq m balcony. As with other House by Urban Splash homes, our customers will have a choice of nine flexible apartment layouts too.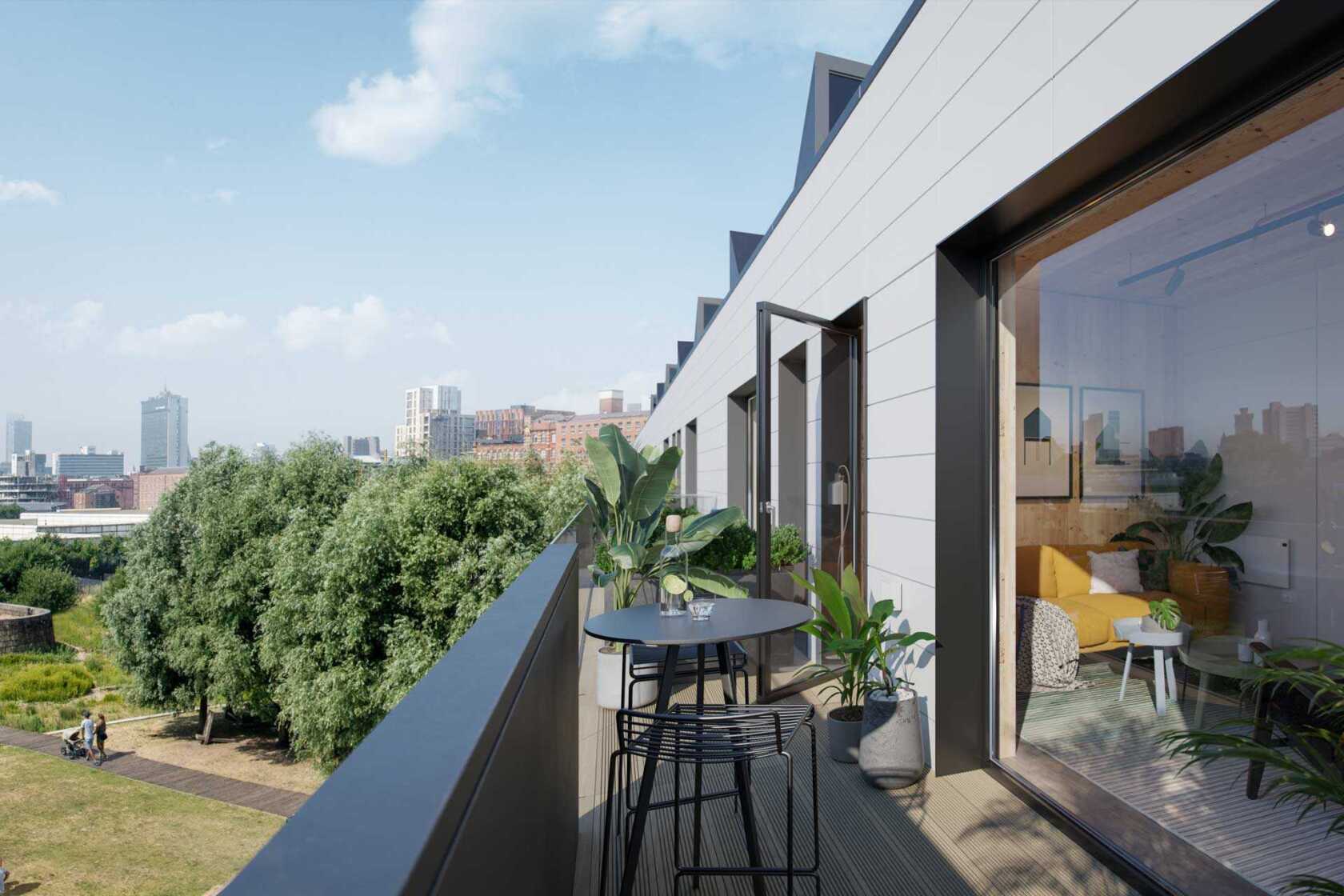 Find out more about Mansion House apartments at New Islington here.
Want to be kept in the loop about all things Urban Splash? Then signup for Newsplash!
Our monthly news round-up with the latest and freshest news on property development, place-making, housing, architecture, events and careers sent straight to your inbox.
Looking for something else?