Blog by Laura Sykes
10 things we love about our new semi-detached Town House - arriving soon at Northstowel
We are so excited that the first of our new homes arrive next month at Inholm in Cambridgeshire and - this time they come in pairs! Our award-winning Town House has been specially designed for the Northstowe community as a semi-detached home.
Here are 10 things we love about our new semi-detached Town House ahead of their much-anticipated arrival.
1 — High ceilings and oversized windows maximise light and space
Wake up in the clouds with a pitched roof and long views on the top floor at Northstowe, or snug on the ground floor with patio doors straight into your garden, it's up to you!
2 — Designed by award-winning architects shedkm
With over 100 major awards, including twelve Housing Design Awards and ten RIBA Awards, Town House has been designed by a world class team at shedkm. They're also three-time winners of Architect of the Year.
3 — Think space, not rooms. Live how you like
Go open plan in your kitchen/ dining/ living area or add an island, an extra bedroom, home office or cinema snug. With Town House there are a range of different ways to adapt the space to how you live, you choose what works for you!
4 — Well insulated and energy-efficient
Live well and spend less with touches such as a hot water cylinder with integrated airforce heat pump, electric heating which is clean and emission-free, high-quality insulation and super energy-efficient windows.
5 — Smart-tech ready and works with your favourite service provider
Every one of our Northstowe Town Houses will have access to superfast broadband making working from home easier than ever, plus a wifi-enabled app for heating.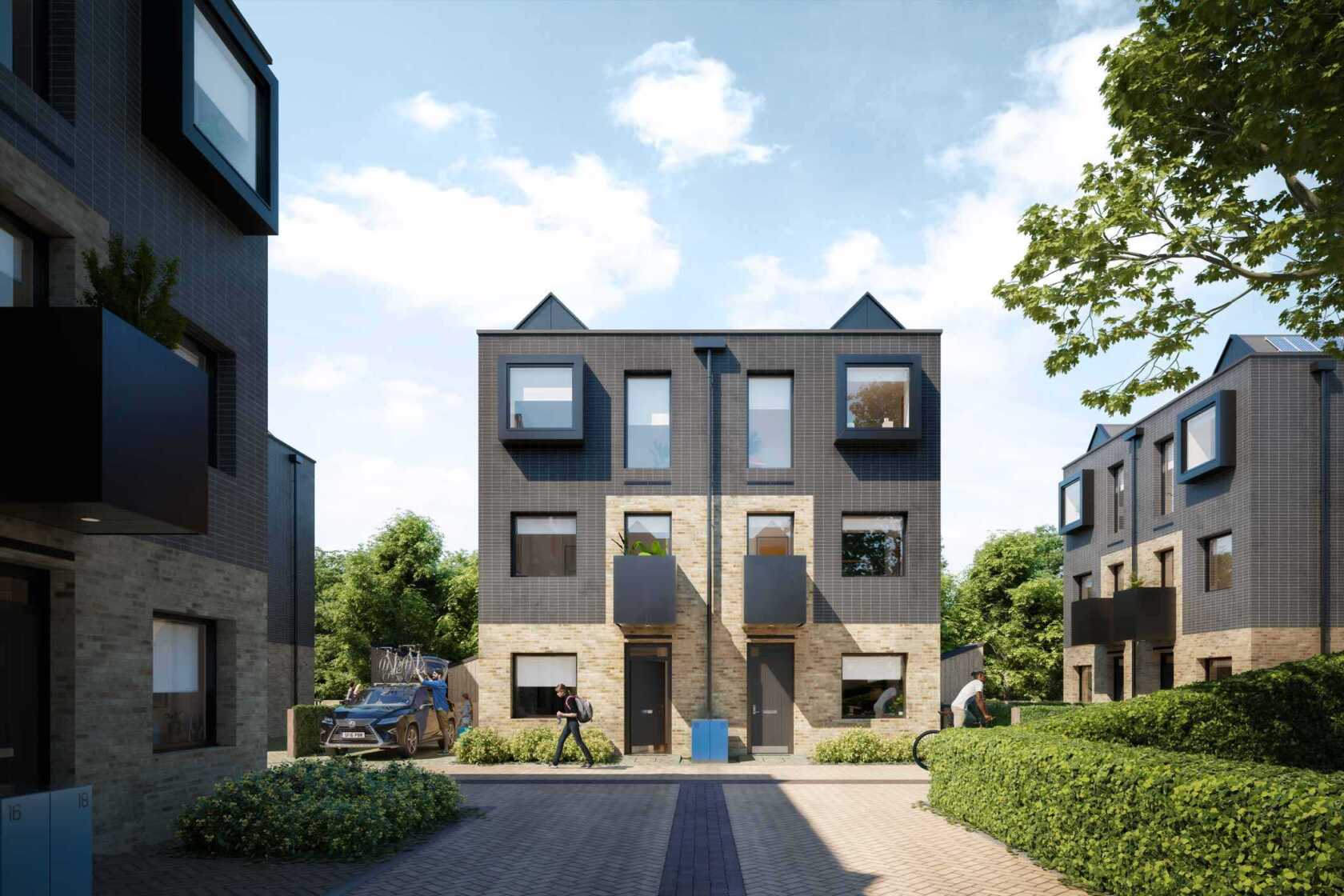 6 — Did we mention we won an award already?!
The new neighbourhood at Northstowe called Inholm won a prestigious Housing Design Award in 2020 which recognised our modern approach to construction and architect-designed homes.
7 — Built in a factory meaning higher standards than traditional build conditions
Our controlled factory conditions mean higher standards, more precise workmanship and fewer days lost to the unpredictable British weather! Your home goes through thousands of quality control checks before it leaves the factory.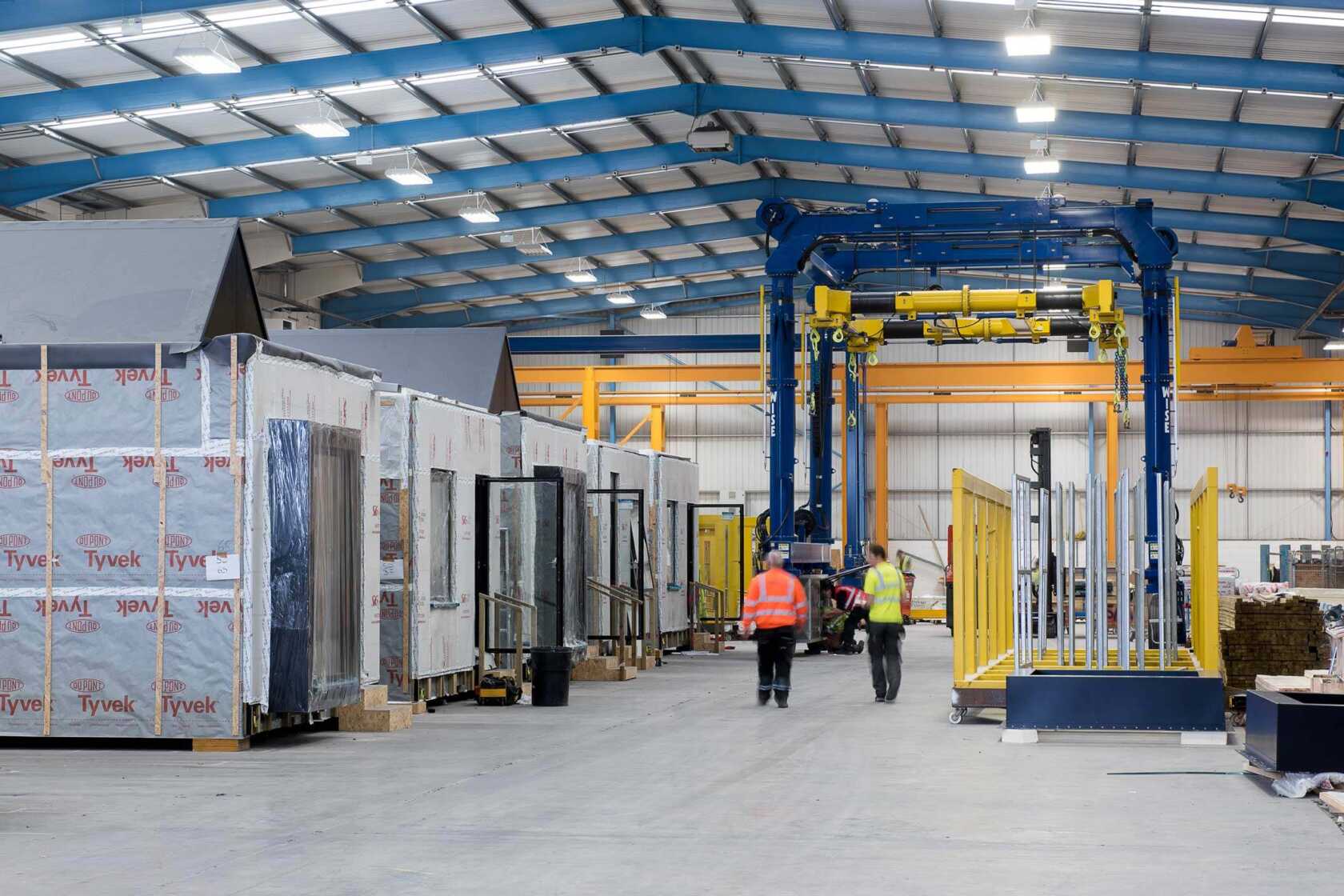 8 — Just eight miles from one of the most iconic cities in the world
Northstowe is really an unrivalled location with a linked and sustainable bus and cycle network on your doorstep. Connecting you to Cambridge City for work, sight-seeing, lunch, punting, ice skating and London via train in under 40 mins.
Town House on the peninsula is nestled next to new water parks, swales and pocket parks meaning you can enjoy your natural green and blue surroundings every day (maybe take up paddle boarding too!)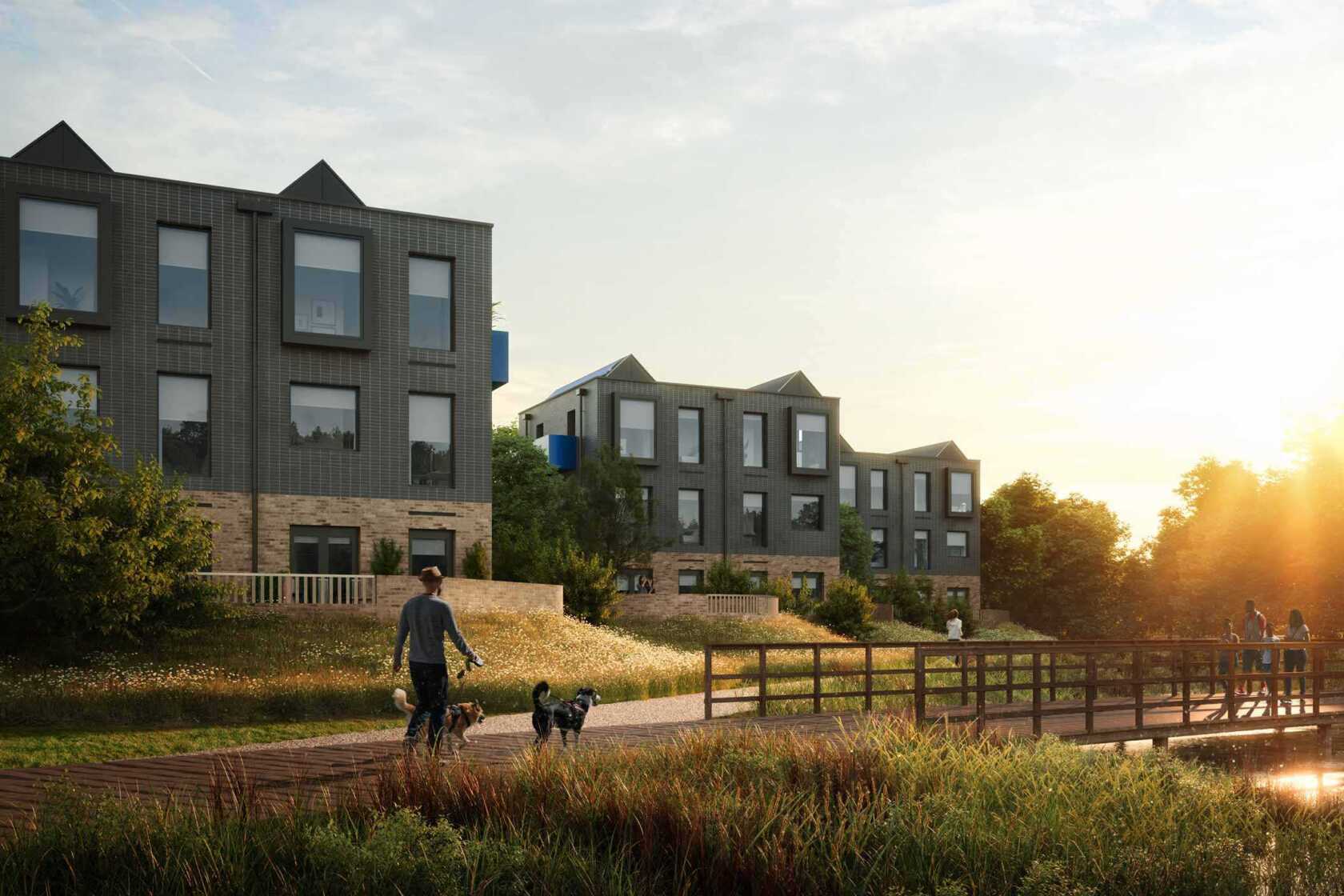 10 — View in person or online, we are open and look forward to talking to you
Our stylish sales office is open for appointments to experience our new home configurator, view the model and plans for Inholm. Or, you can view our homes from your home and make an online viewing to use our latest technology and virtually view the Town House and factory.
Want to be kept in the loop about all things Urban Splash? Then sign up for Newsplash!
Our monthly news round-up with the latest and freshest news on property development, place-making, housing, architecture, events and careers sent straight to your inbox.
Looking for something else?