Press release - 23 November 2021
Birmingham's first canal towpath taskforce assembles
Residents from Birmingham's unique island community have teamed up with Canal and River Trust to create a Towpath Taskforce which focuses on improving and maintaining the green corridor along the local canal.
Volunteers from the Port Loop neighbourhood assemble twice each month to contribute their time and skills, taking on tasks to keep the local area looking it's best.
Most recently the team have worked together to paint locks, add new planting to the hedges and repair the towpaths. They also take to the water in a bell boat, with the help of an experienced helm from Canal and River Trust, to remove litter from the waterways.
Efforts from the Towpath Taskforce not only ensure the area surrounding Port Loop is tidy for humans to enjoy, but also protects this precious habitat which is home to many species of wonderful wildlife, ensuring they are protected from the dangers posed by plastic waste and litter pollution.
Adam Willetts, Associate Director for Port Loop, said: "Our distinctive island development is encircled by waterways, so it's fantastic to see that our Port Loop community are supporting the Towpath Taskforce to take ownership and responsibility for the waterways surrounding their homes.
"There is already a brilliant sense of community spirit in the neighbourhood, so I know every volunteer relishes the chance to catch up and make a positive impact each time they meet as a Taskforce. We can't thank them enough for their ongoing efforts to keep everywhere looking ship-shape for humans and wildlife alike!"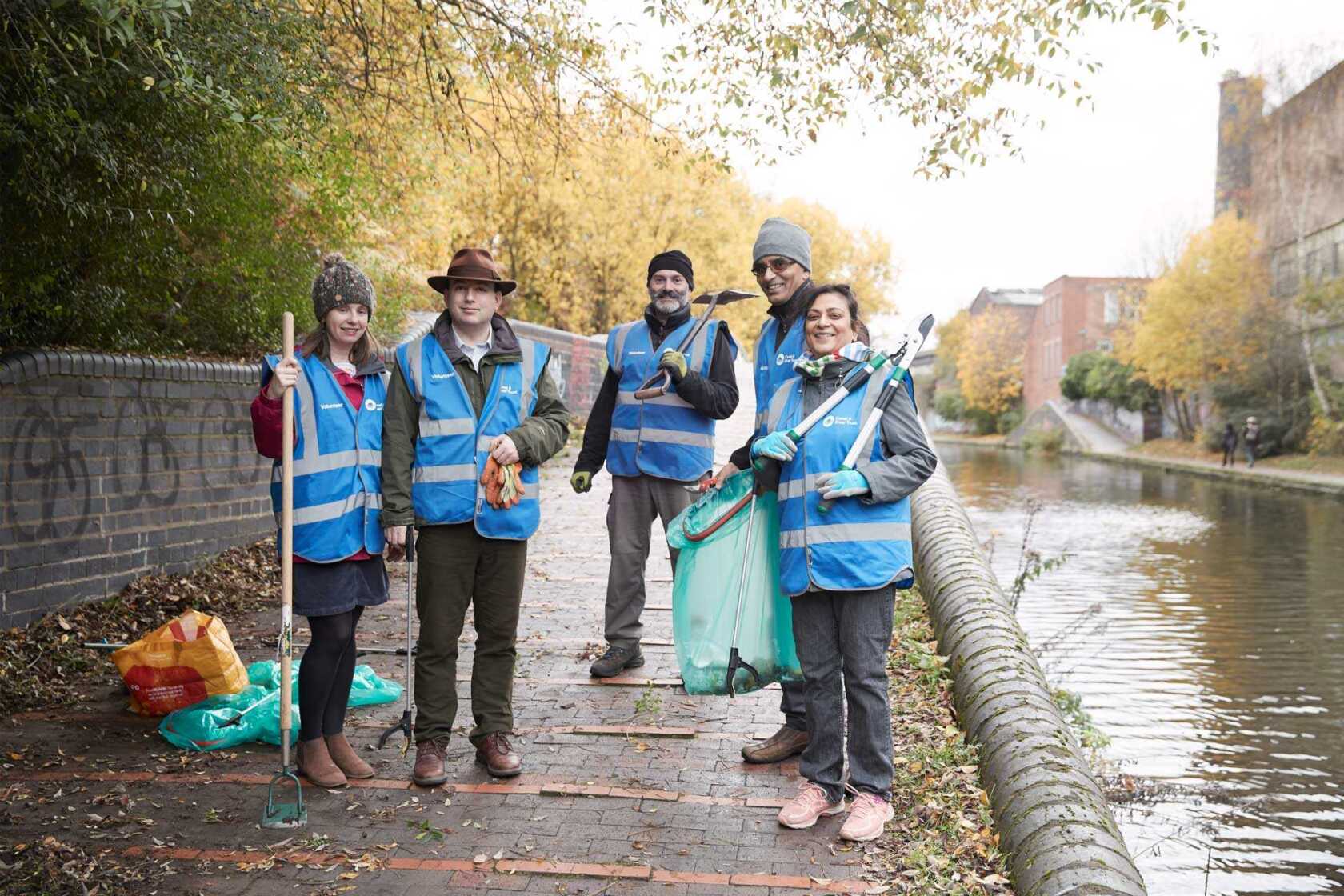 Nathan Jeremiah, Volunteer Team Leader at Canal and River Trust, loves working with the Port Loop community: "It's been a real joy to work alongside the Port Loop Towpath Taskforce team of volunteers. Being part of the group is a great way to boost community spirit, catch up with neighbours and meet new people – all whilst making a big difference.
"Anyone can lend their support and anyone who gets involved is always greeted by the taskforce leader who will run through what's to be done that day, assign tasks and demonstrate the safe use of any equipment. We also help make sure the task is suited to everyone's individual ability and remain on hand throughout the session to provide help, advice and the all-important tea and biscuits!"
To find out more about Towpath Taskforce in your local area, visit http://canalrivertrust.org.uk/volunteer/ways-to-volunteer/towpath-taskforce or to join the Port Loop group (which meets at 9am on the second and fourth Saturday each month), email: Nathan.Jeremiah@canalrivertrust.org.uk.
Located just a 20 minute walk along the canal from Brindleyplace, Port Loop is ideally situated for homeowners to walk, cycle or kayak to the many bars, shops and restaurants in the city centre, as well as it's close proximity to the Business District and Jewellery Quarter.
In total, Port Loop will deliver 1,150 new homes, in addition to new amenities and regeneration of 'Tubeworks'. Birmingham's first Art House – YARD – and a floating outdoor coffee shop, called The Floating Front Room, have already opened at Port Loop, with numerous community and resident events hosted in the shared gardens and the public park.
Following the sell-out of the first two phases at Port Loop, a new collection of homes called Row House, and more of the popular Town House, have recently launched for sale. Prices for these homes, which are being delivered by House by Urban Splash, start from £390,000.
Looking for something else?