Press release - 17 January 2022
Urban Splash Residential Fund concludes fourth successful year of trading and confirms a further £100m of equity commitments
The Urban Splash Residential Fund – Urban Splash UK Residential LLP ('USUKR') – has released its results for the period ending March 2021, announcing unlevered net annual investor returns of 9.5%. The news comes as the fund also confirms it has received additional equity commitments in excess of £100 million.
With increasing demand for rental homes across the country, USUKR also reported strong average occupancy levels of 97% over the past 12 months (98% at year-end). Citing its 'resilient income stream' the fund also recorded like-for-like rental growth over the past three years of c.2.3% per annum –supplemented this year by a capital uplift of c.1.5%, and a £520k increase in revaluation reserves.
USUKR also focused on actively managing its portfolio this year; at the end of the financial year the portfolio comprised a total of 163 homes across five UK cities: Manchester, Sheffield, Birmingham, Bristol and Bradford – a figure which has since increased to 194 homes following new acquisitions. The fund hopes to soon close on other new deals which will take the portfolio to more than 300 homes in locations including Milton Keynes, Cambridge, the Wirral and Plymouth. The fund also has first look access, with a right of first refusal, over the current c.£1.7bn residential development pipeline of Urban Splash Group and House by Urban Splash.
Akeel Malik is fund manager and explained: "We are incredibly proud to record another impressive set of results.
"Three years ago, we were working on our first fundraising round and since then we have continued to attract investment and grow our portfolio. This is particularly encouraging in the context of a challenging macroeconomic and social environment, as a result of the Covid pandemic. The fundamental appeal here is great design; our offering gives investors access to an award-winning collection of homes, evenly spread across the country and comprising mixed tenure – be it studio apartments to four-bedroom houses.
"The investor returns recorded this year are testament to what we are building and we look forward to further diversifying our portfolio as we move into 2022."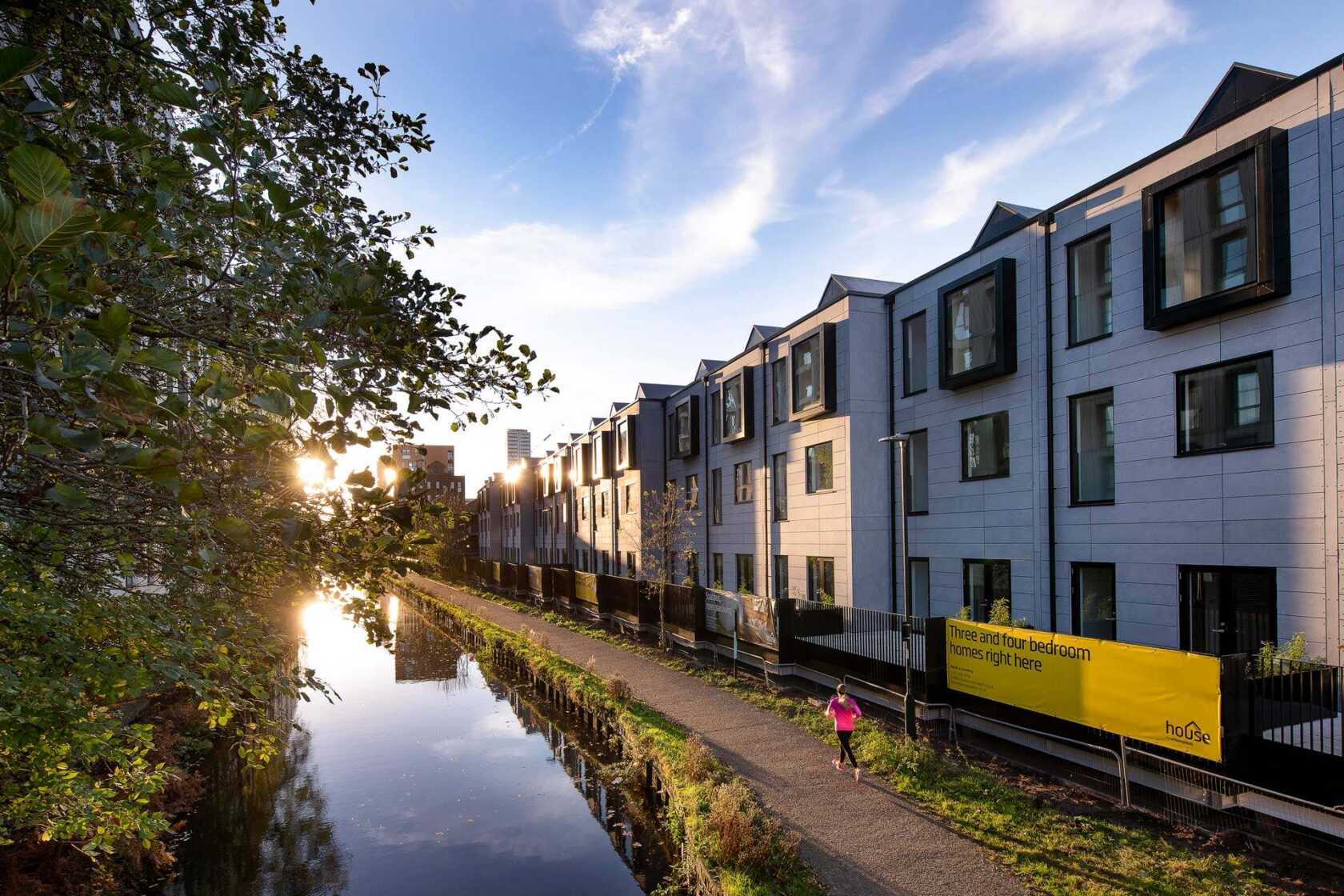 Akeel continues: "Our property management team has continued to work closely with residents who are facing difficult circumstances as a result of the pandemic, and has been proactively offering support where needed.
"As a result, our rent collection rate to year end was 96%, with this figure increasing to 98% in the final quarter of the year. We know that there will be further challenges ahead as the world gradually adapts to life after Covid, but we are confident that our vertically integrated team will use their extensive experience to incorporate new ways of working and continue to deliver a market-leading resident experience."
That market-leading experience sees the fund actively engage with the local communities in which its homes are located, as well as offering initiatives such as 100% green energy as standard and the security of 5-year inflation-linked leases by default. The company has also partnered with sustainable supplier Social Supermarket to provide residents with ethically sourced welcome gifts, and with a community platform called Ark which offers a resident app and access to discounts from local businesses. Akeel added: "Initiatives like these are aligned with our stated emphasis on ESG and social impact, making it easier for our customers to live sustainably, while simultaneously optimising returns for our investors."
Looking for something else?