US30 - Guest blog by Andrew Grant
US30 - They're hell-bent on blowing traditional perceptions apart
Green spaces and biodiversity play a pivotal role in the development of new communities, not only enhancing the quality of life for residents, but also contributing to the overall health and sustainability of urban areas, aligning with the broader global goals of conserving biodiversity and mitigating the impacts of climate change.

In this article, our long-time friend and designer Andrew Grant – founder of Grant Associates – talks about the significance of the green and the blue in urban environments.
While property developers are fairly good at protecting nature these days, it's not always been the case.
Buildings often took precedence, especially in bustling urban landscapes, yet, Urban Splash has always been a different breed, championing nature and weaving green spaces into their plans from the very start.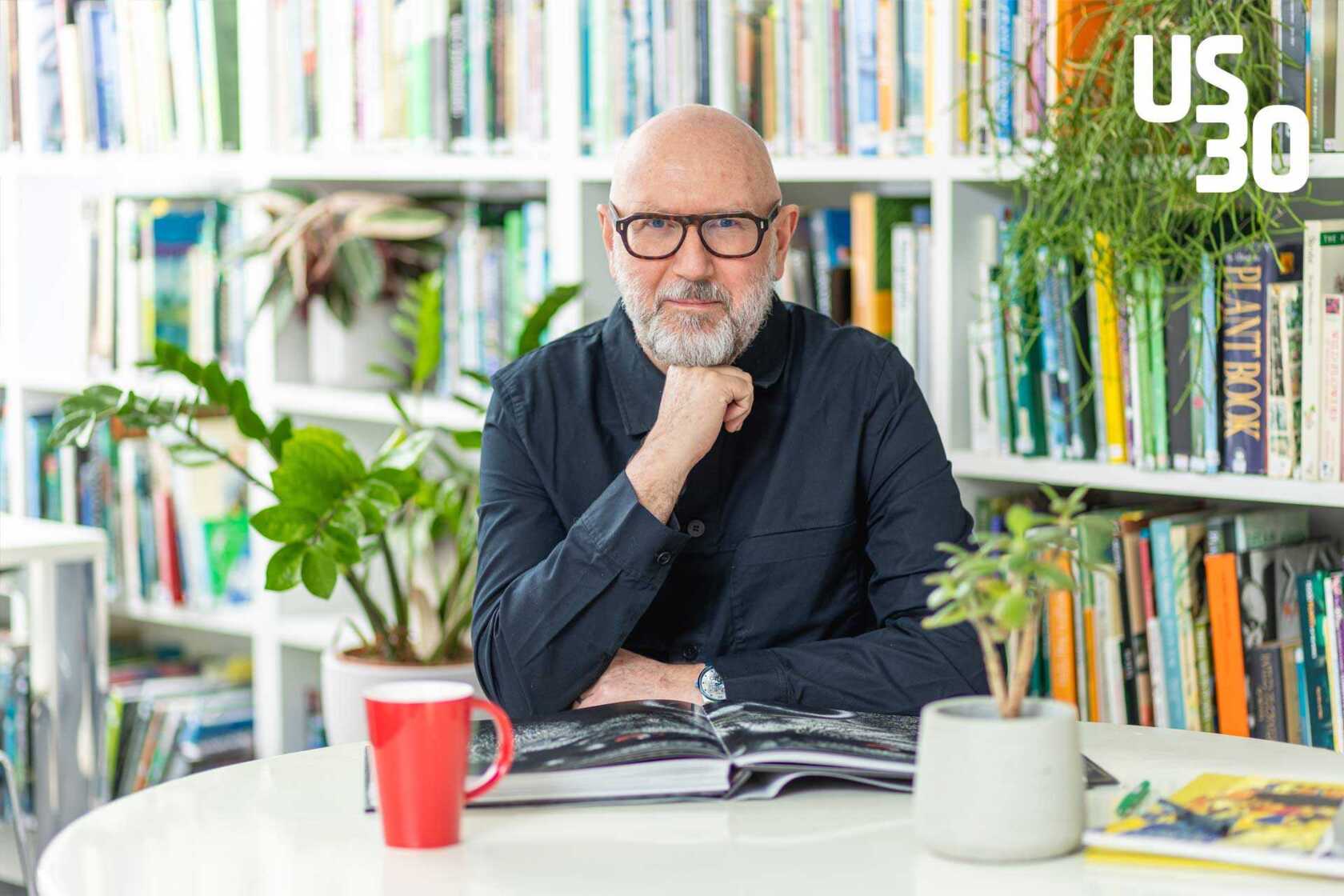 My relationship with Urban Splash began back in 2002 when I was invited to be part of the Will-Alsop led design team transforming the New Islington development in Manchester. My practice was relatively new back then, so it was a tantalising prospect to be part of something so exemplary.
The plan? To take this unloved, dense area of the city fringe and transform it into a Copenhagen-inspired urban neighbourhood. The vision was perfect – but as I found on my first visit, the reality was not.
My first journey to a misty Manchester remains etched in my memory. Arriving at what was then called the Cardroom Estate, I explored the rundown areas of the neighbourhood, every aspect underscoring the immense challenge that lay ahead. It was an eerily quiet morning, until the silence was disturbed by an unidentified bagpipe player providing an almost comical soundtrack to the day. I've still no idea who or why there were bagpipes playing but it's something I'll never forget…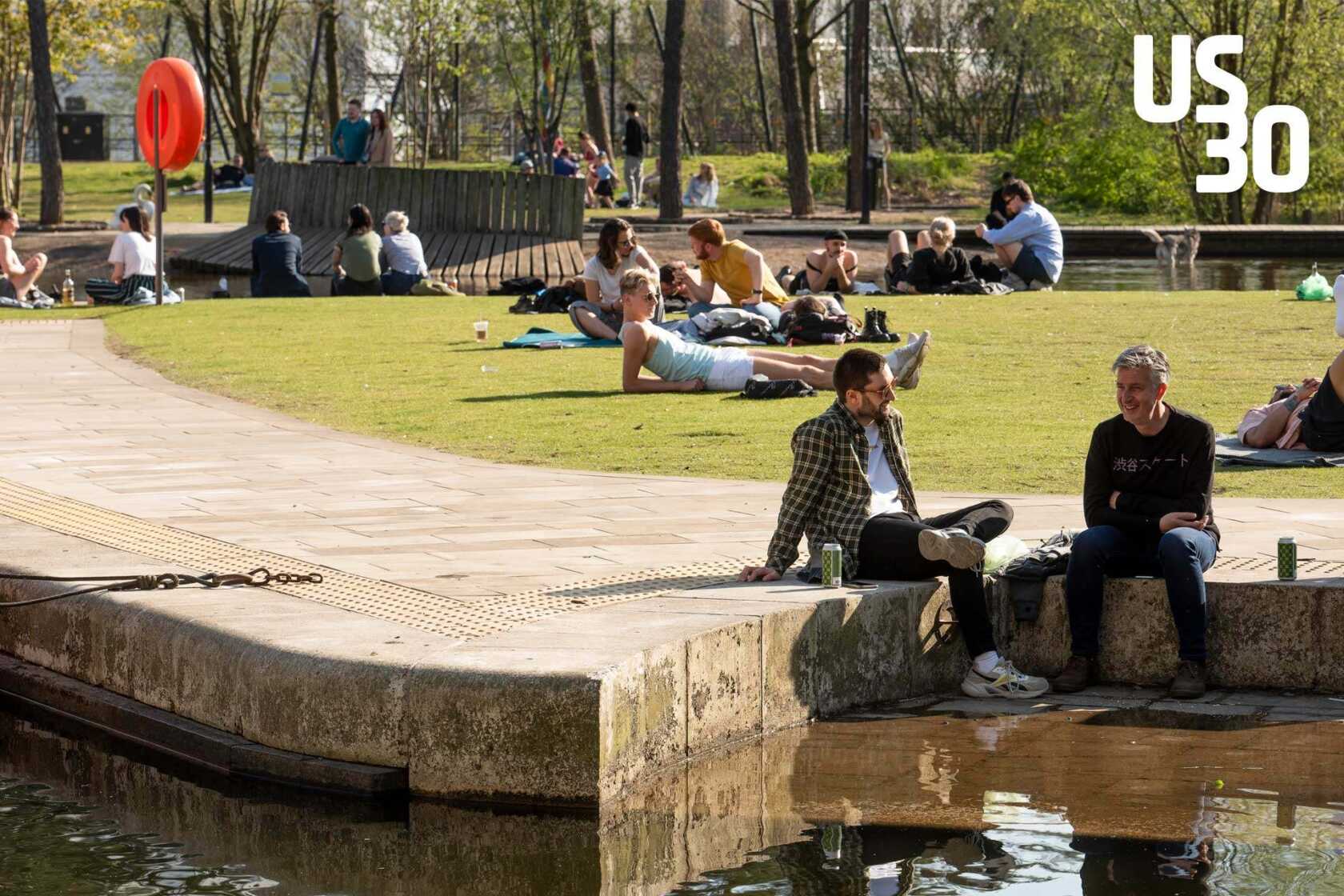 Perhaps it was the bagpipes, perhaps it was the potential, but we left that visit feeling determined. An impassioned Urban Splash were hell-bent on blowing traditional perceptions apart. They encouraged us designers to challenge the norm and do things differently, working with us as we got under the skin of the area – engaging local people and shaping sustainable designs that would stand the test of time.
The result was Cotton Field Park, the epicentre of New Islington - the neighbourhood filled with green space, wetlands, wooden sculptures, and a marina. It's helped not only appeal to a new population of human residents, but other species too – including the many Canada Geese who call Cotton Field home. It was hailed as a success, with Manchester Evening News recently calling it an 'oasis' for Manchester.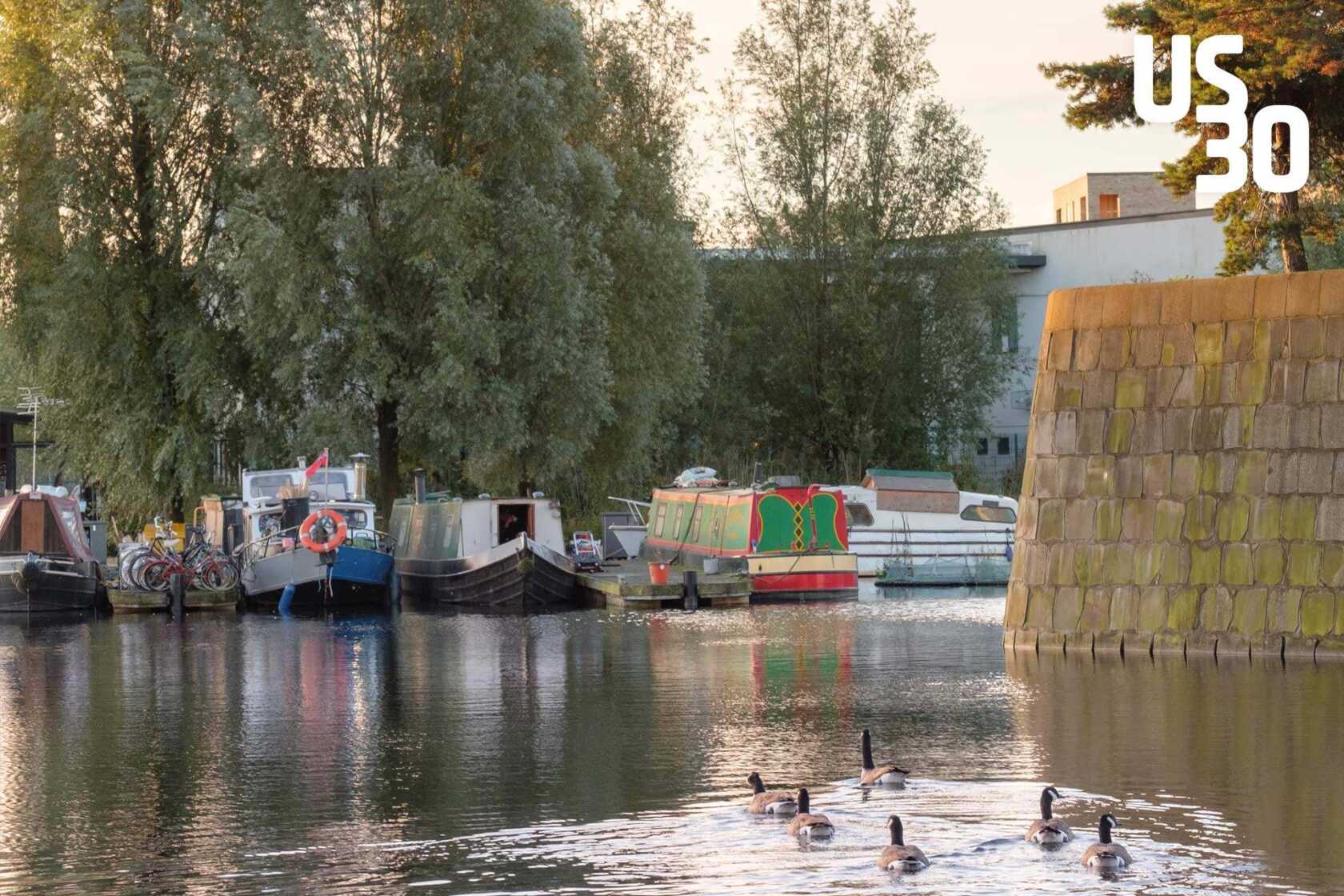 Old Mill Street at the eastern end of New Islington is another example of good public realm, with light columns and a distinct road pattern – courtesy of Urban Splash letting us have a bit of fun with design. We even included a nod to the area's nature, installing cast iron discs in the road design, each bearing the motif of a plant that grows in canals – a rare species found in local waterways which, we felt, deserved some recognition.
New Islington was so transformative – for Urban Splash, for Manchester, and for us as a practice – giving the UK a great example of urban development done differently. We built on it, taking on other Urban Splash schemes like Park Hill – an even more dense, concrete, Brutalist building. With Urban Splash's free thinking we softened the existing fabric of the area, creating new green spaces and enhancing those already there.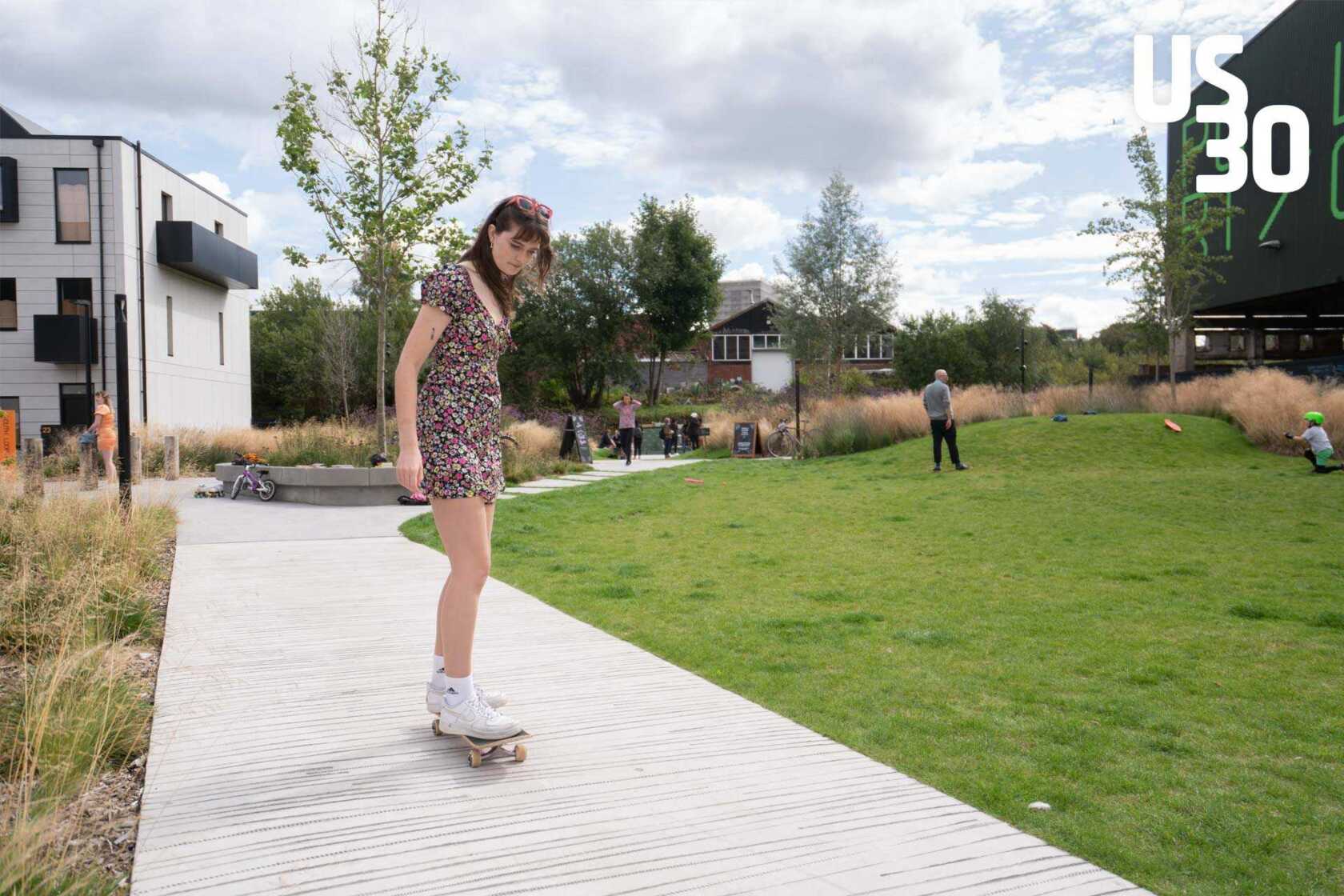 While Urban Splash has blazed a trail in the last 30 years, there's still a long way to go as we look to greener futures. We're way past the point of token gestures and deciding which parts of a neighbourhood should be green or blue; now, pioneering sustainable design is about protecting biodiversity and species.
And of course, it's about human connections with the environment around them and finding new ways to bring people closer to nature. Port Loop in Birmingham – another Urban Splash scheme we're proud to be a part of – is a good example setting a pioneering new precedent for the role of green and blue, with a masterplan that gives residents a unique relationship with the canal network encircling the site.
As we move through the next 30 years, we'll face many more obstacles on this front, especially as we challenge perceptions. We need to celebrate nature and understand how that might look. Sometimes the healthiest habitat might be the most unkempt one, but we need to learn to look beyond the aesthetics, finding a balance between good designs and protecting species.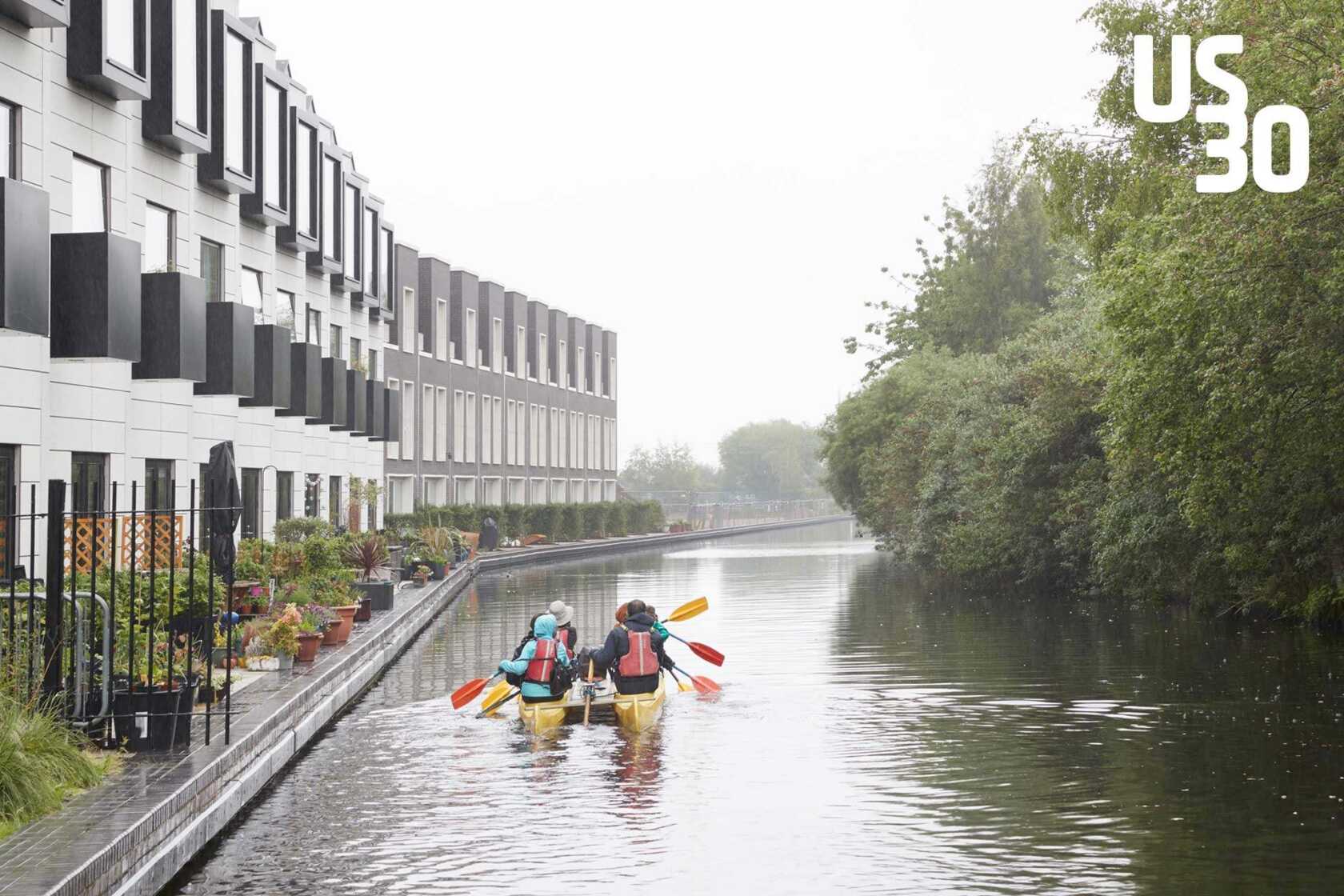 We also need to work with developers, constantly assessing the viability of a scheme and the challenge of delivering sustainable resilient landscapes. There's a sense that if you develop the right environment, you nurture a community of people who like their setting and are therefore more likely to look after it. That's been an interesting theory of the projects we've worked on – generating that sense of ownership that this is our collective world, and together we need to look after it.
We'll adopt this approach as we look to a future of more pioneering Urban Splash places – Windermere and Swansea for example; two extremely different sites, but each with vast potential.
From that misty Manchester morning to the new projects we face today, Urban Splash has been a joy to work with. As we look to a future of climate change and commitment to the natural world, I look forward to extending our relationship – offering creative, innovative, and pioneering pathways to safeguard and celebrate our environment not only for today, but for the long term.
Want to be kept in the loop about all things Urban Splash as we celebrate 30 years in business? Then sign up for Newsplash!
Our monthly news round-up with the latest and freshest news on property development, place-making, housing, architecture, events and careers sent straight to your inbox.
Looking for something else?