US30 - Blog by Rachel Thomas
US30 - Behind the scenes
Our 30th celebrations have featured the voices of many Urban Splash partners and friends, people who've shared anecdotes from their part in our journey. Today though, as we release a new Urban Splash short film, we hear from our marketing colleague Rachel Thomas, who talk about capturing that past on film – while giving equal prominence to our vision for a sustainable future.
30 years is a long time, and we've had a lot to capture.
Over those three decades, Urban Splash has created more than 6,000 homes, 2 million sq ft of workspace, and won more than 475 awards for the creation of new communities across the country. And now, in this new short film that you can watch below, we've chronicled our learnings from the past, while setting out our vision for a sustainable future.
We started by making our way through thousands of images and hours of film, deciding what would best capture the highs and lows, challenges and successes of the last 30 years. We acknowledged the learnings of the past three decades, building on our approach of taking on places that others had walked away from, seeing potential where others see problems.
More important though was setting out our vision for the future, and what the next 30 years will bring. We've made some bold statements about the people we want around us on that journey – innovators, disruptors and creative thinkers – the kinds of people who've challenged the norm and helped us deliver the Urban Splash places we've already created over the years. As we say in the film – "the future is a shared project" and we'll need great people around us as we move forward.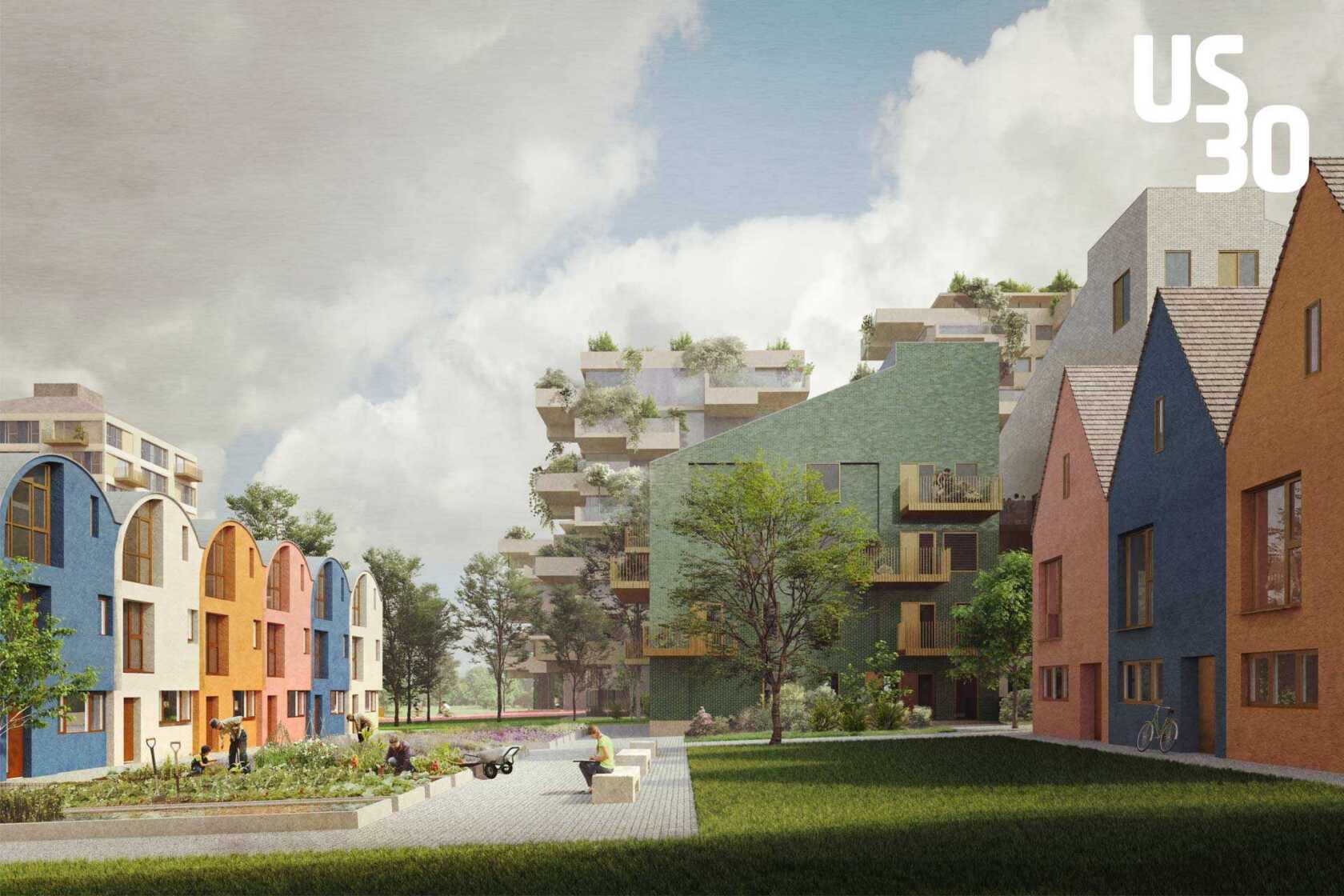 This film gives a flavour of what's to come as we take these places forward – learning and ensuring that we make them super sustainable (something our brilliant director of the future Suzy Jones also recently wrote about).
The film concludes with a statement that's long been our Urban Splash mantra, and no passing of time is likely to change our belief (something we borrowed from the old Athenians!) that "we will leave this place not less, less, but greater, better and more beautiful than it was left to us."
Want to be kept in the loop about all things Urban Splash as we celebrate 30 years in business? Then sign up for Newsplash!
Our monthly news round-up with the latest and freshest news on property development, place-making, housing, architecture, events and careers sent straight to your inbox.
Looking for something else?