Blog by Mark Latham
People of Park Hill: Jim (Gamal) Martin - Resident
Jim has worked at Park Hill as building manager for over 6 years
"I feel like Park Hill is my baby – to look after as it grows. It's a fantastic place."
No day is the same and I love going to work. It's the people, who are lovely – approachable and appreciate the work I do. I have friends here now - young and old."
Jim and his wife have lived in Intake for as long as they have been married - 35 years. They have three grown up children and four grandchildren.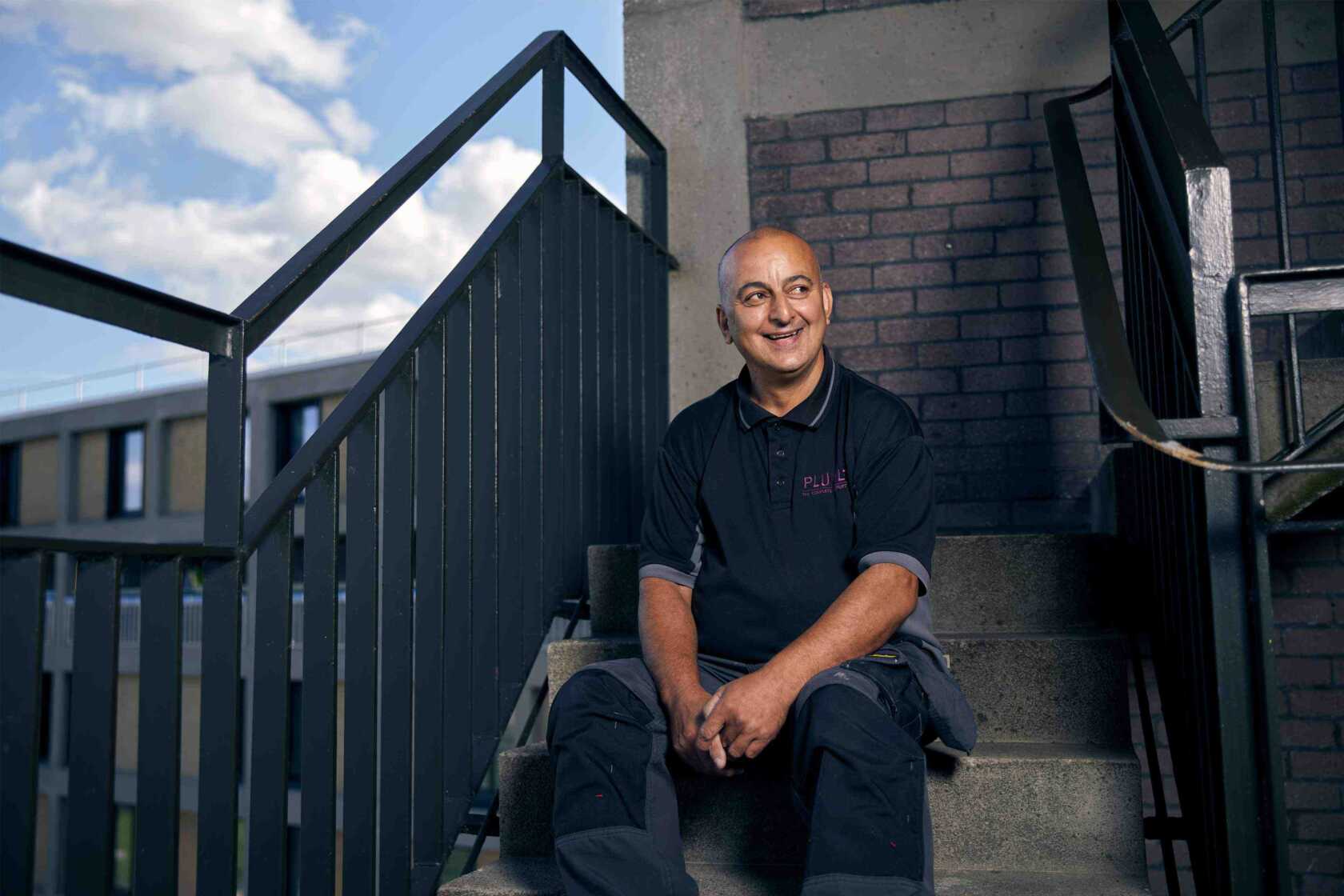 "I have a special place I sit on a break – a place people can't see me. There's a lot to do here and as people know me they come up to me to ask about something or other. I like that but it's also good to be able to sit and enjoy the place from time to time.
"I really like the community here – I attend the residents parties - they always invite us and the businesses here. The last Summer Party had a bouncy castle, music and food plus an ice cream van - it had a really great atmosphere." It's a real pleasure working in and around this iconic building and watching the community develop and prosper.
Want to be kept in the loop about all things Urban Splash? Then sign up for Newsplash!
Our monthly news round-up with the latest and freshest news on property development, place-making, housing, architecture, events and careers sent straight to your inbox.
Looking for something else?