Blog by Tom Bloxham MBE
Happy 60th birthday to Park Hill!
Marking 60 years of standing proud on the Sheffield skyline – Park Hill is celebrating a BIG birthday this year!
Here we chronicle the journey and six decades of Sheffield's most famous, most iconic Brutalist building. Love it or hate it (Brutalist architecture provokes many a response..!) Park Hill has had incredible highs and fascinating lows – all of which lead us to June 2021 and its 60th anniversary – a time in which we're excited to be on the cusp of welcoming another generation of residents here. With even more homes being created, Park Hill is getting set to build on its international reputation and provide many more positive futures for local people.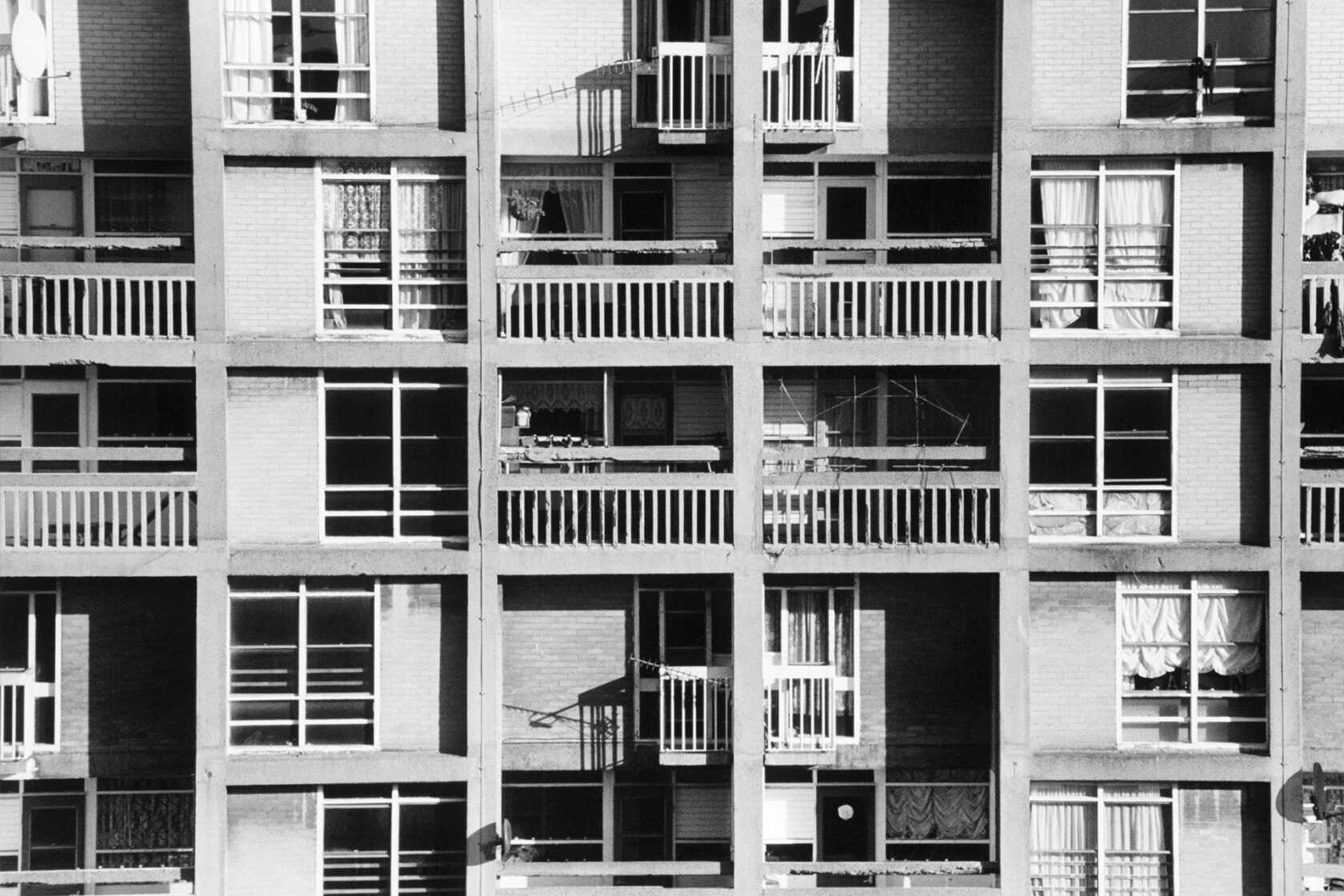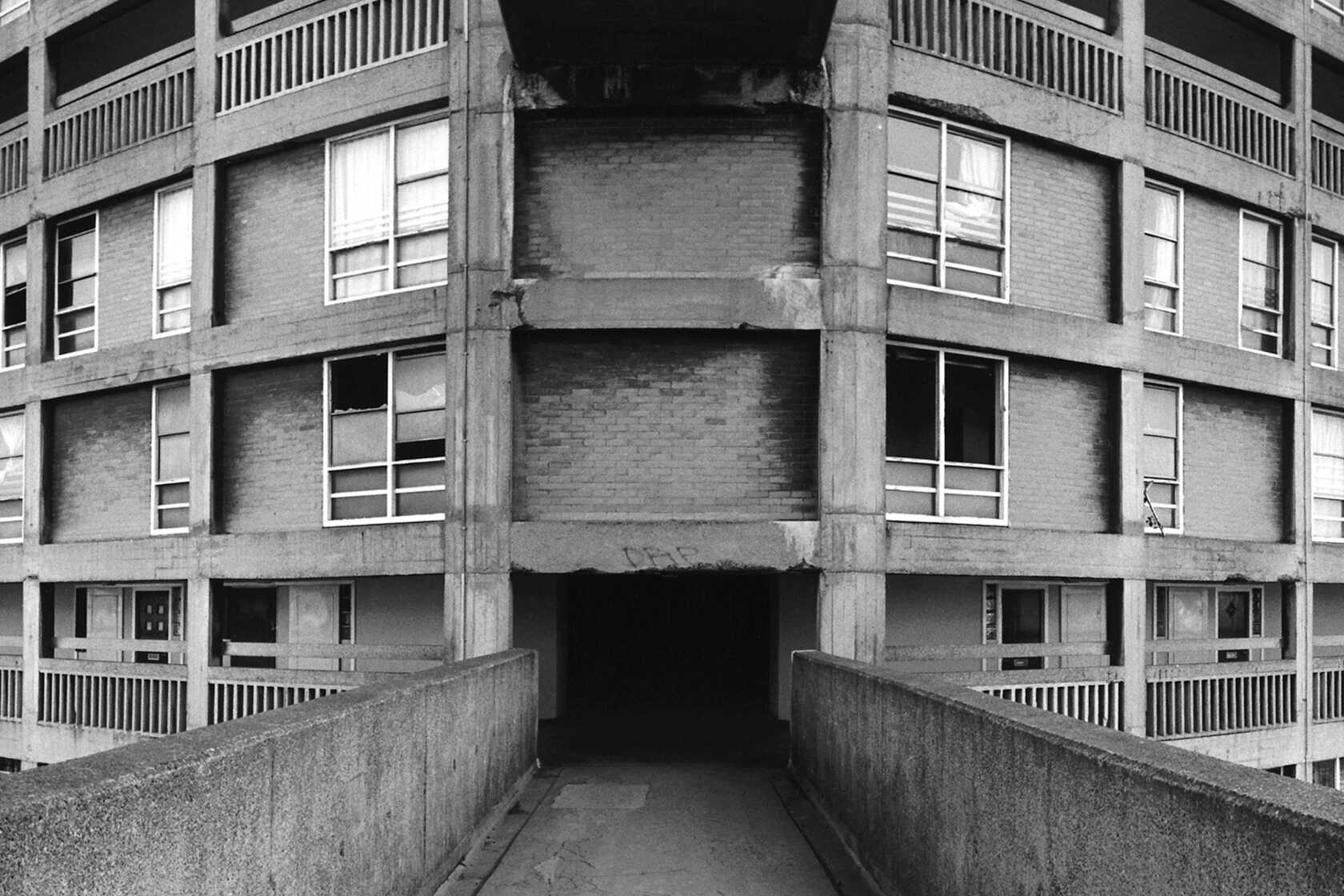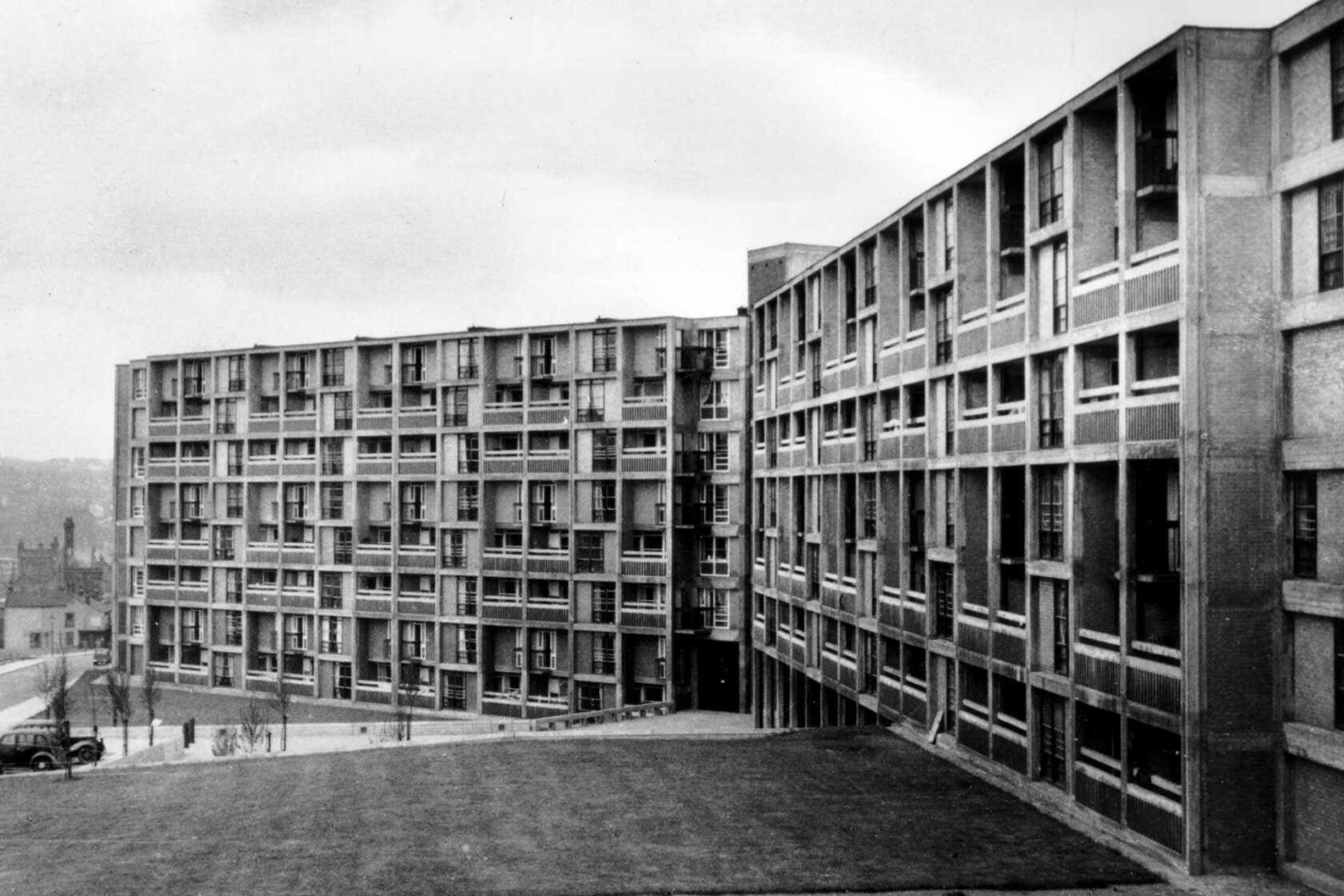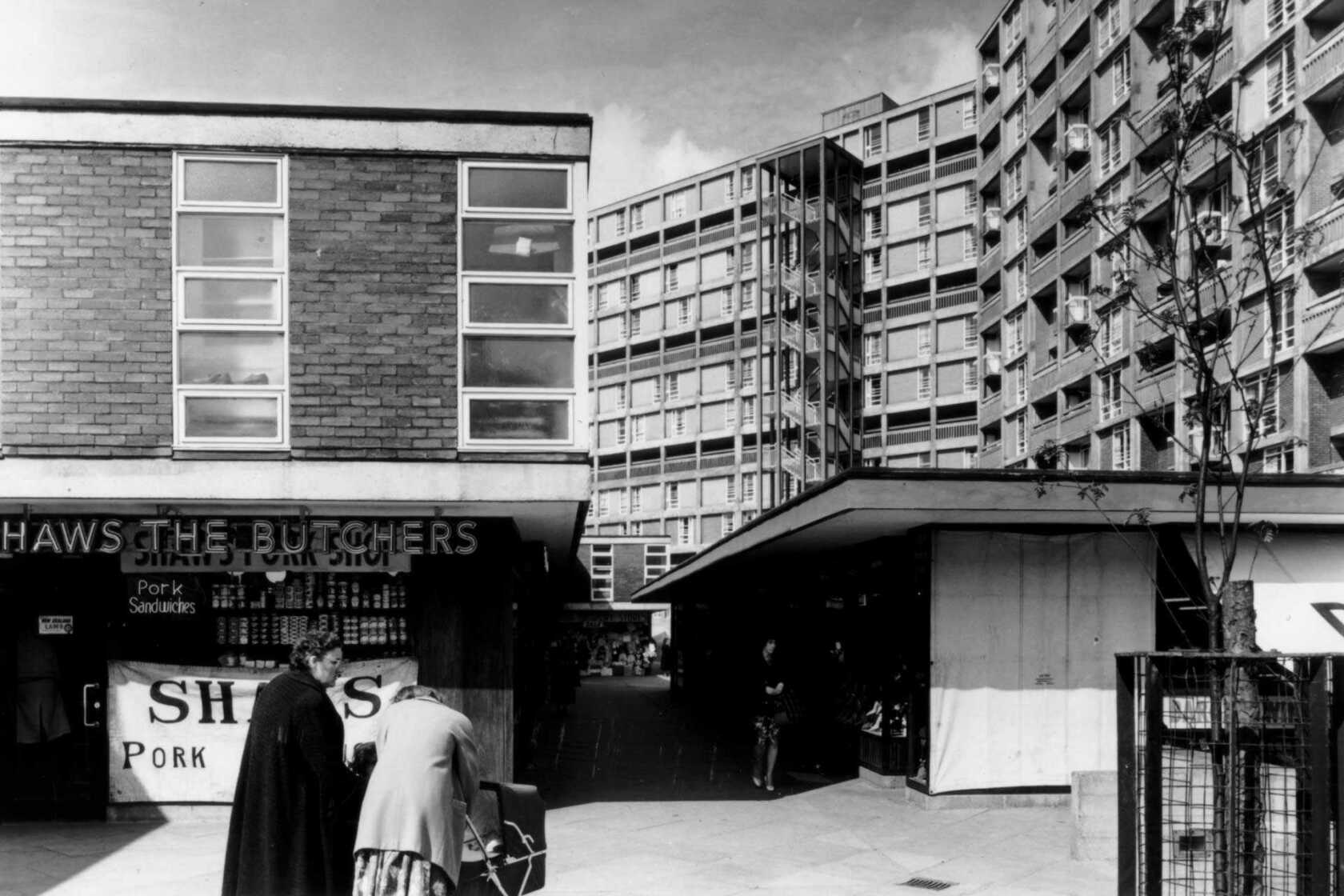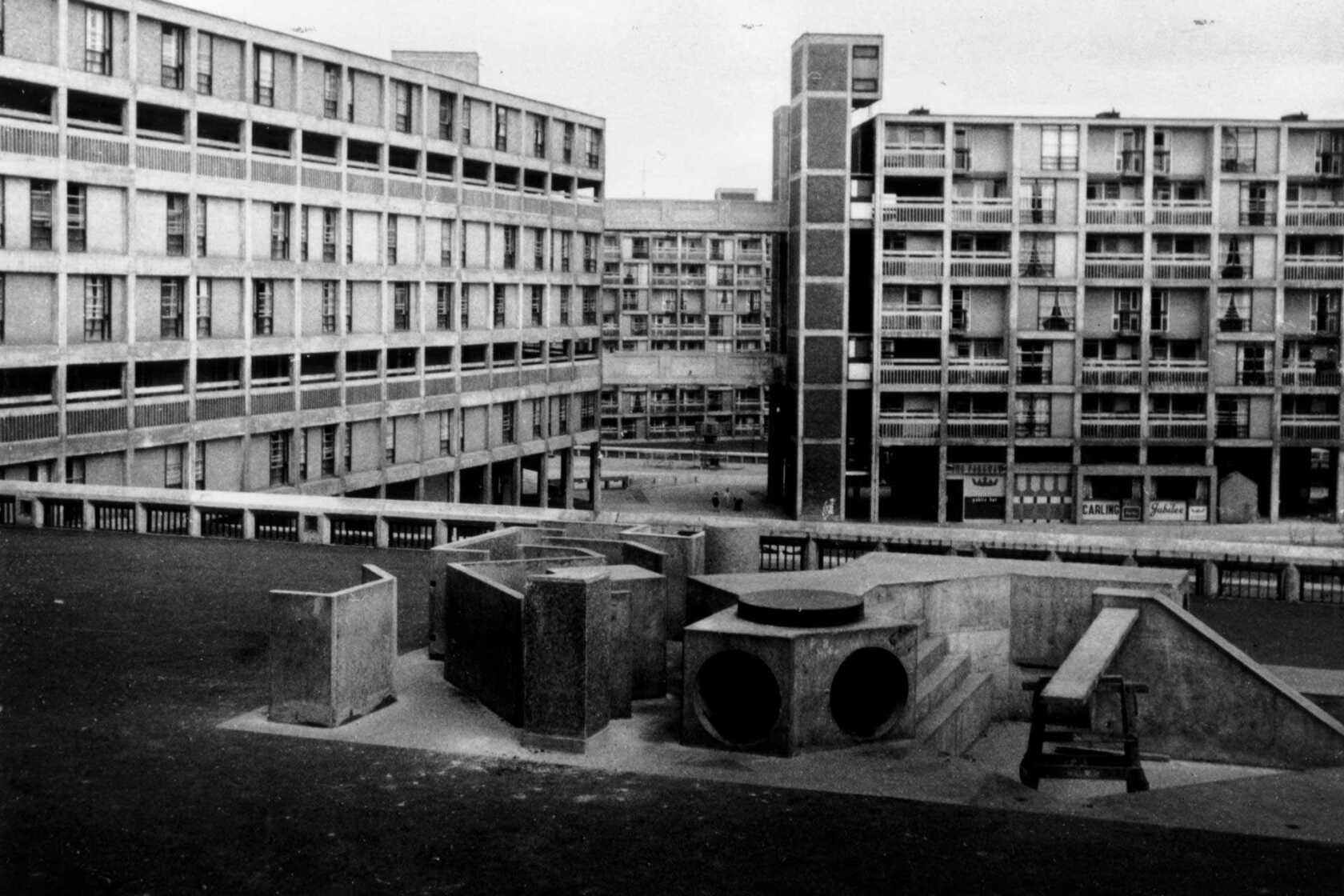 When I was a kid, people were knocking down beautiful Victorian mansions as they had bad electrics, draft windows and damp. When we started Urban Splash, people were knocking down Victorian warehouses; they told us would never let, but we showed the way to restore and reuse them – just as we are doing at Park Hill.
I believe that the most sustainable building is the one that already exists, and like other projects before it, we believed in Park Hill from the very start. We saw the potential of the Brutalist concrete frame, with a vision to turn it into a thriving new cultural quarter for Sheffield – something we are well on the way to doing, with hundreds of people now living here, as well as businesses, a restaurant, a nursery, and art gallery.
Bearing all of the hallmarks of an Urban Splash project – we've won more than 440 awards for redeveloping places like this over the past 25 years – Park Hill has a rich history. From the highs of the mid-century, the lows of the 90s to becoming what The Times now ranks as the sixth best place to live in the UK and somewhere nominated for the RIBA Stirling Prize.
But it wasn't always this way… Way back in 1961, the building was named the 'streets in the sky' and each 'street' was denoted by yellow, orange and red coloured brickwork. The 'streets' provided a true community with a tight knit population of long time neighbours and friends. By the 1990's though, the homes were sparsely occupied and the Park Hill had sadly become derelict and notorious for anti-social behaviour. The Arctic Monkeys even used it as a squalid backdrop to the early 2000s track "When the Sun Goes Down"!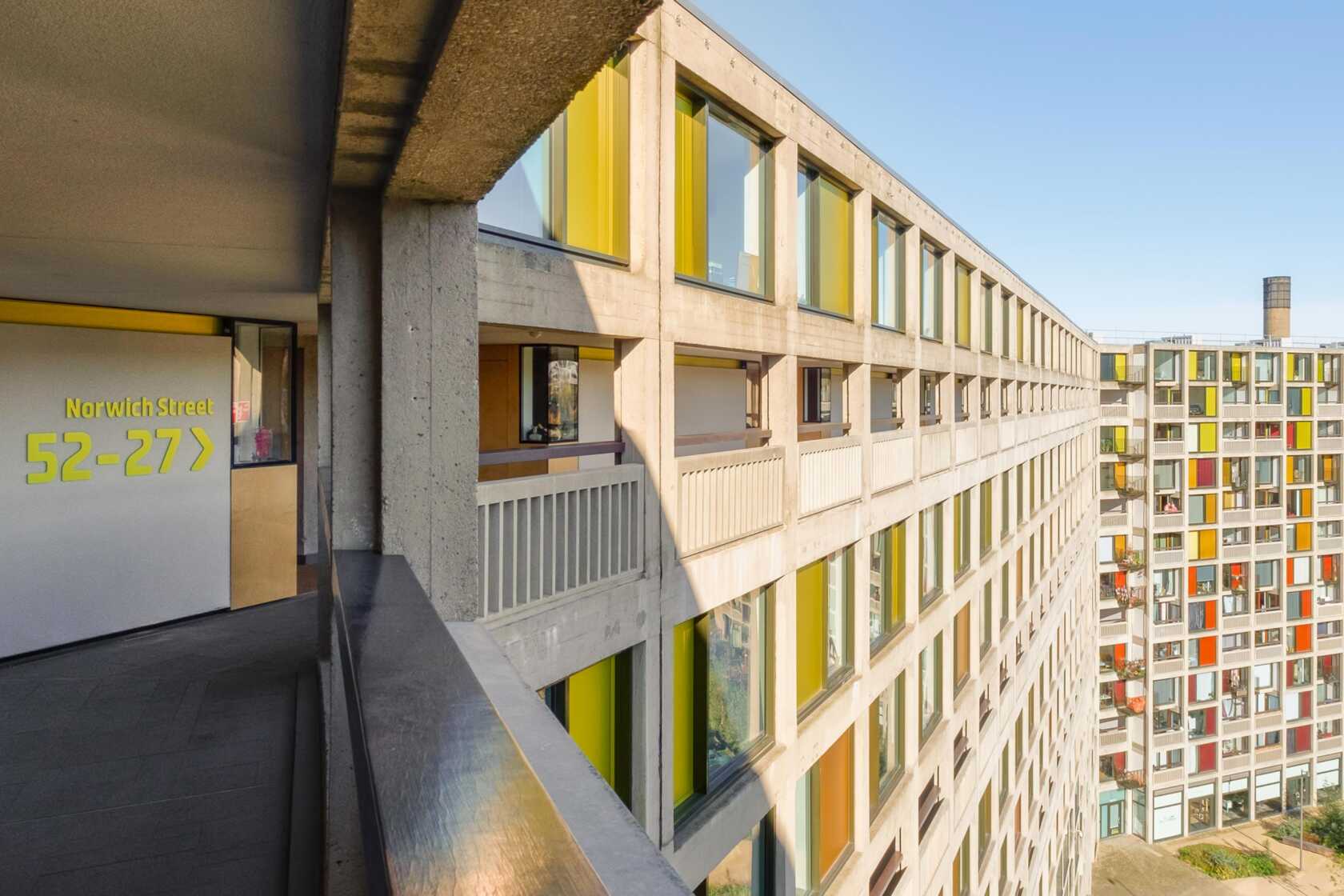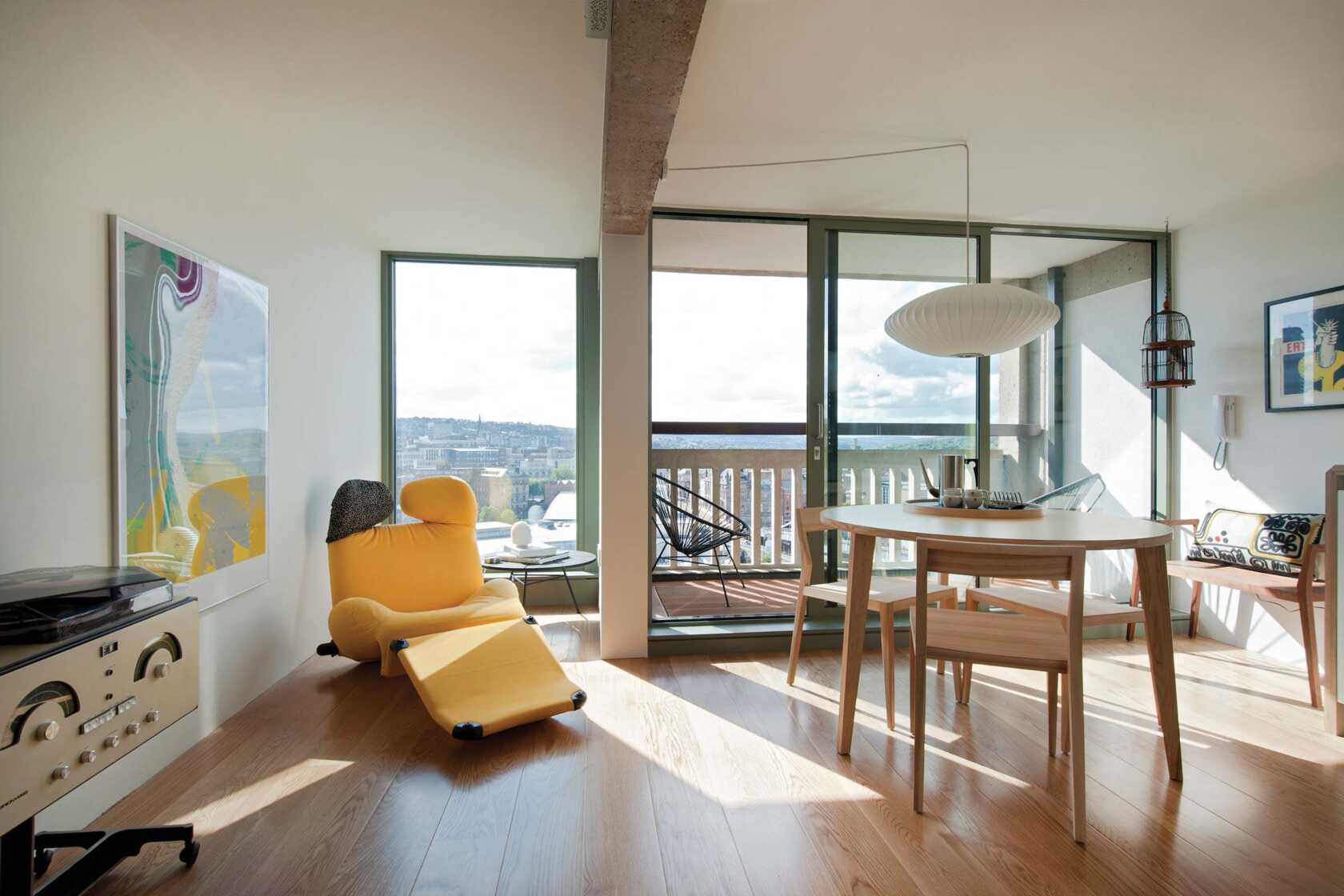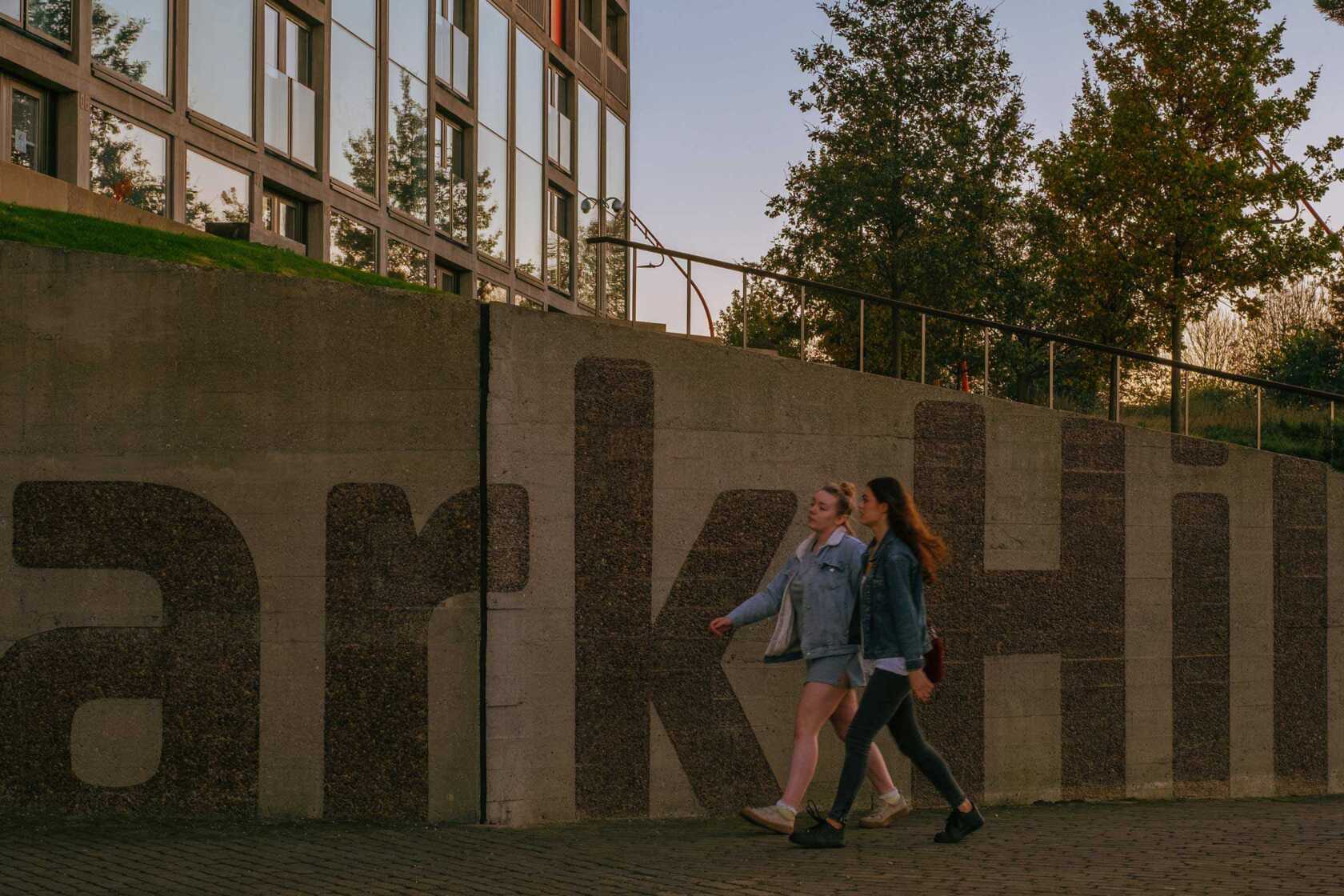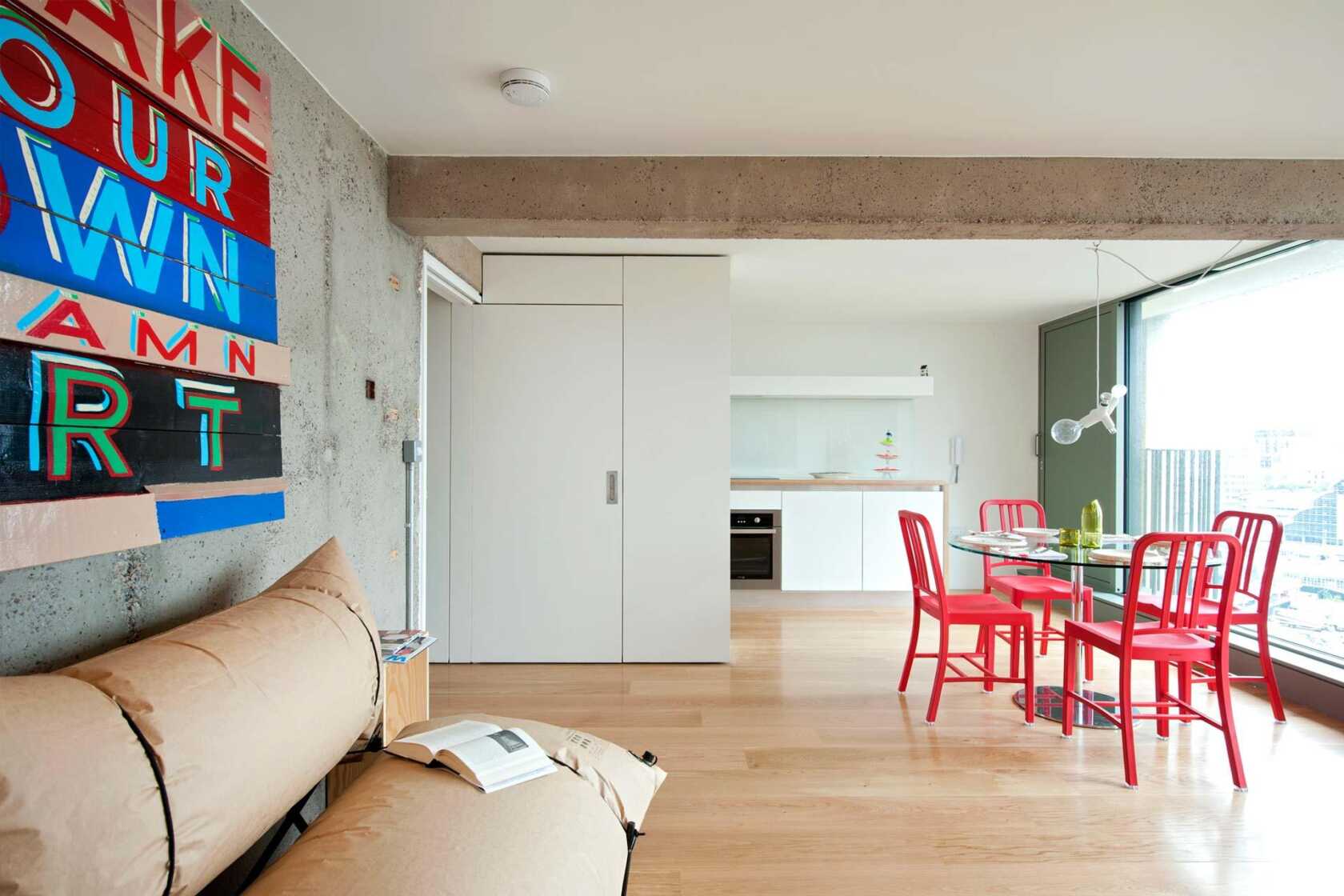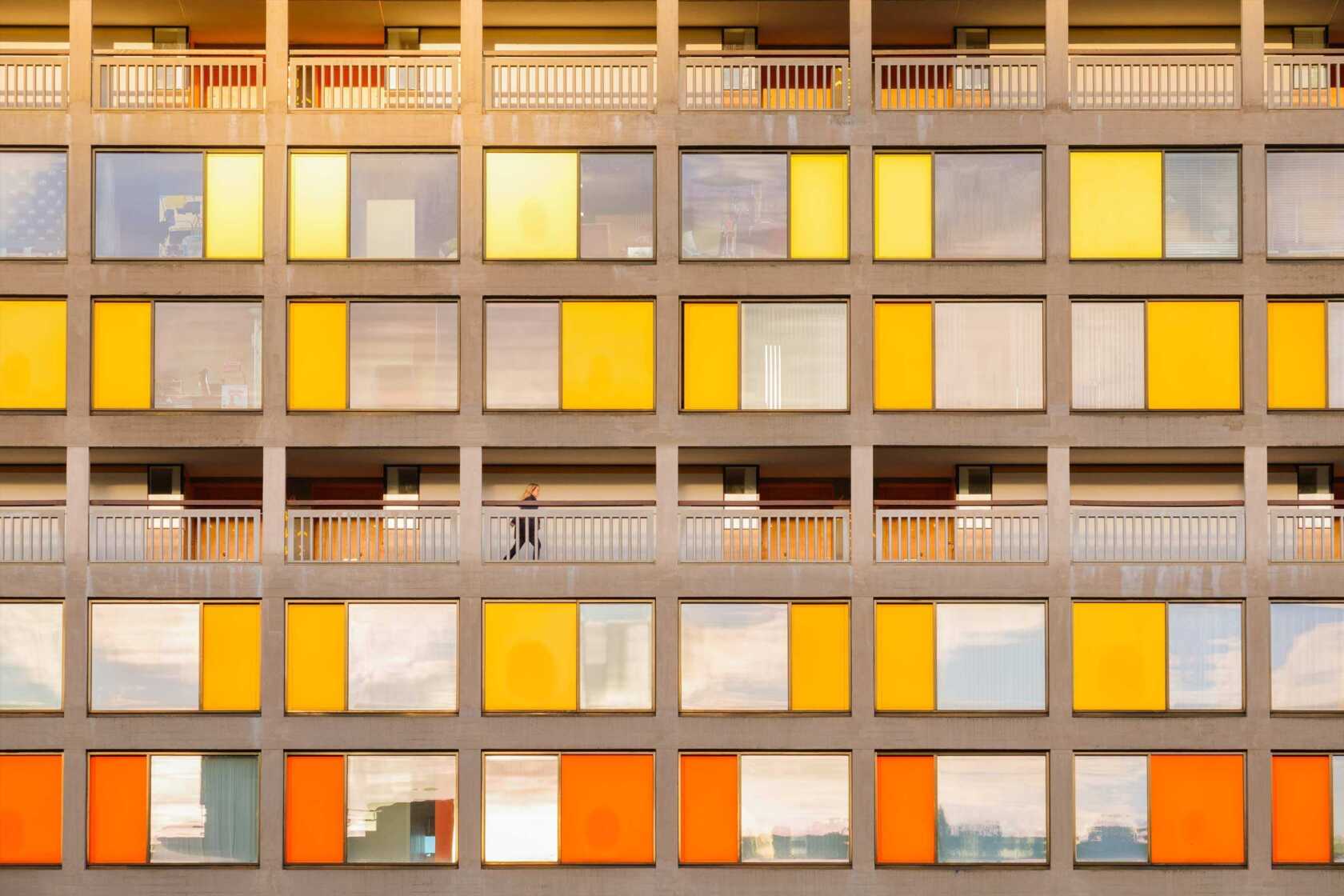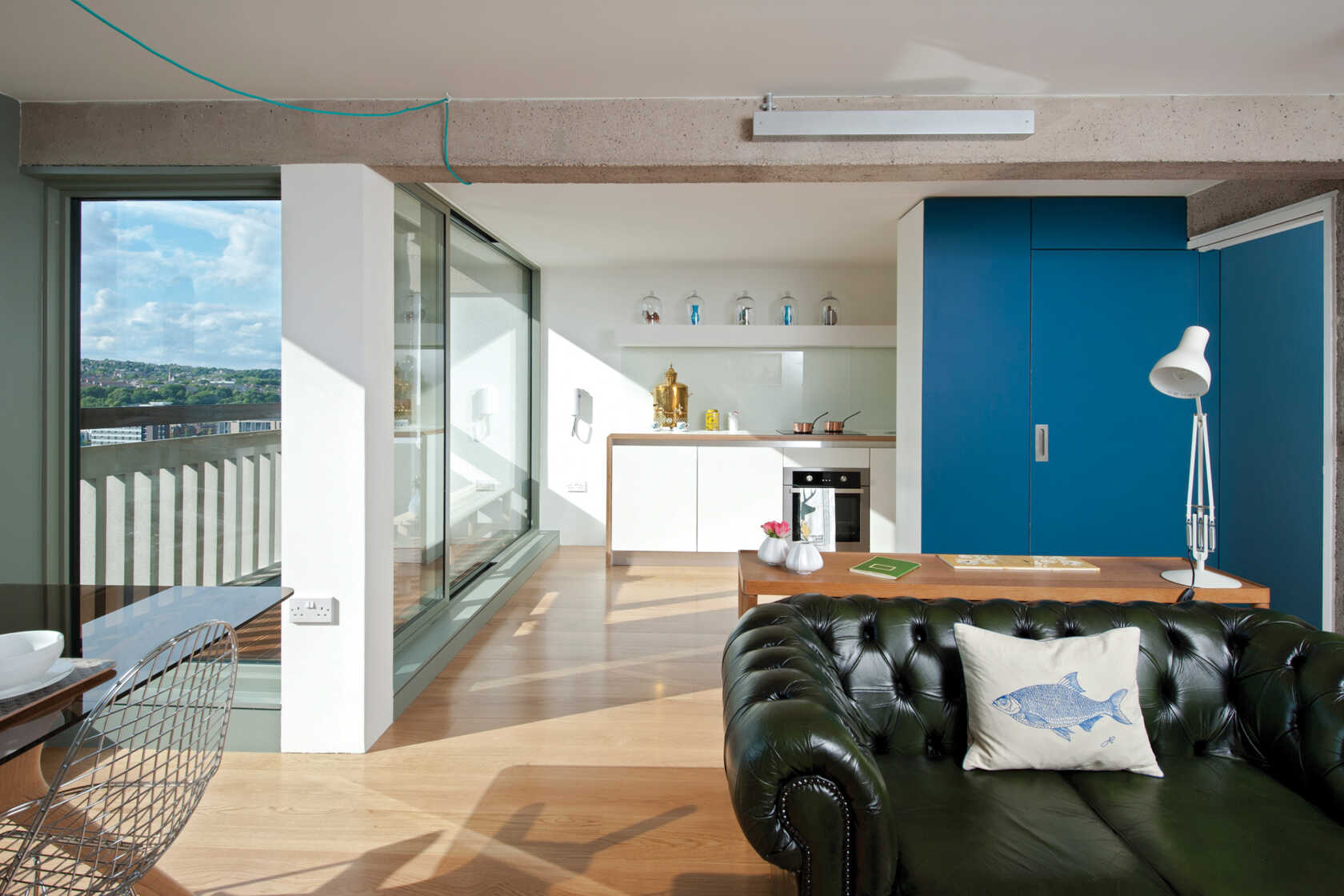 But, in stepped Urban Splash.
Seeing the potential of this great, yet challenging building, we began working on Park Hill in the late 2000s, collaborating with our friends at English Heritage to create sympathetic designs which would bring it back to its former glory whilst preserving its history and integrating contemporary design features to appeal to modern occupiers.
Following the success of phase 1 (images above), with a real mixed tenure of 260 homes delivered as well as 30,000 sq ft of workspace, Park Hill achieved one of the highest architectural accolades with a Stirling Prize nomination.
We've taken our time, with a considered approach that would viably bring this building back to life, preserving its history, sensitively restoring its listed concrete frame, celebrating the colour delineations which had made it so architecturally iconic, and finding a way to inject contemporary design features which would appeal to both new residents and to those already living at Park Hill.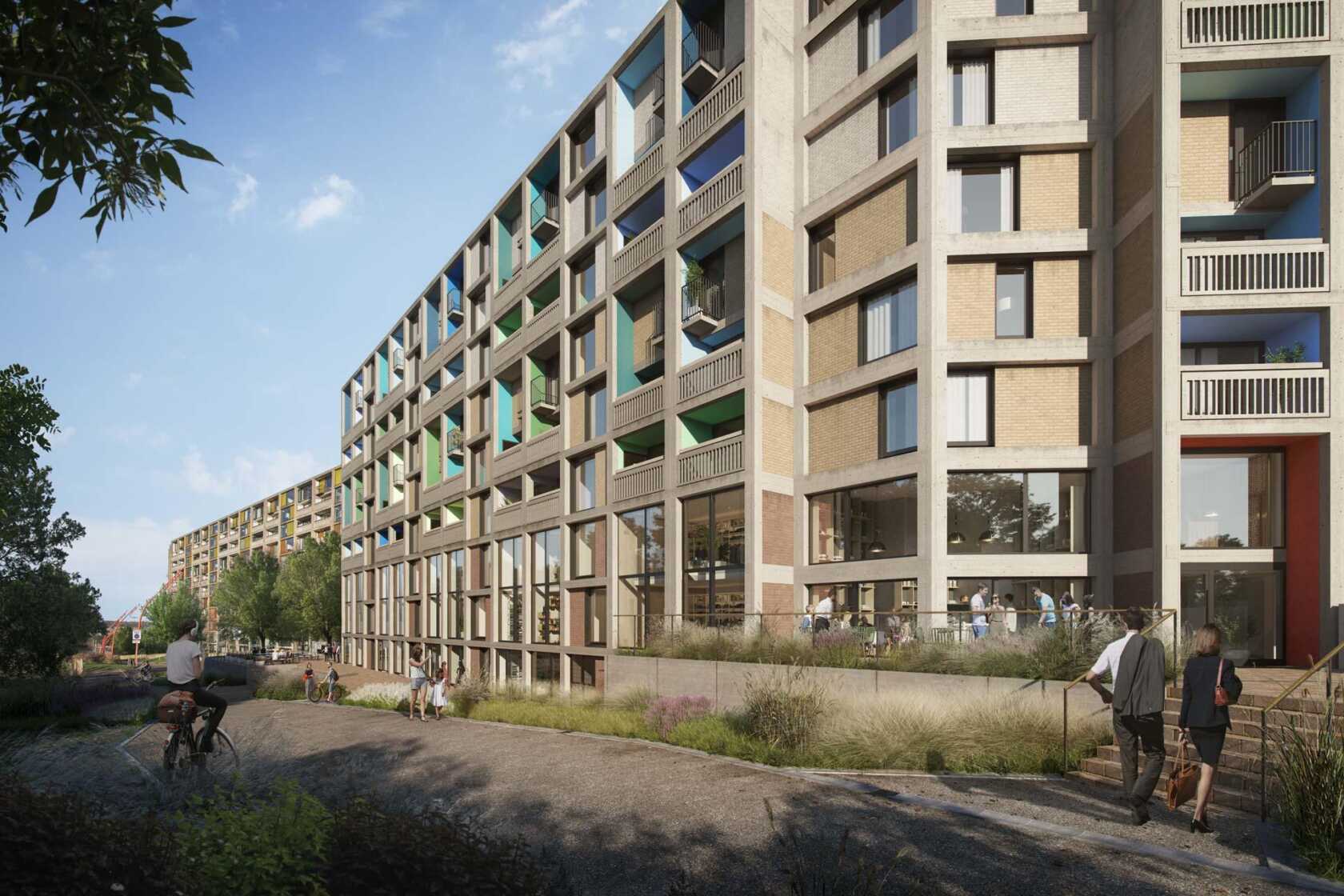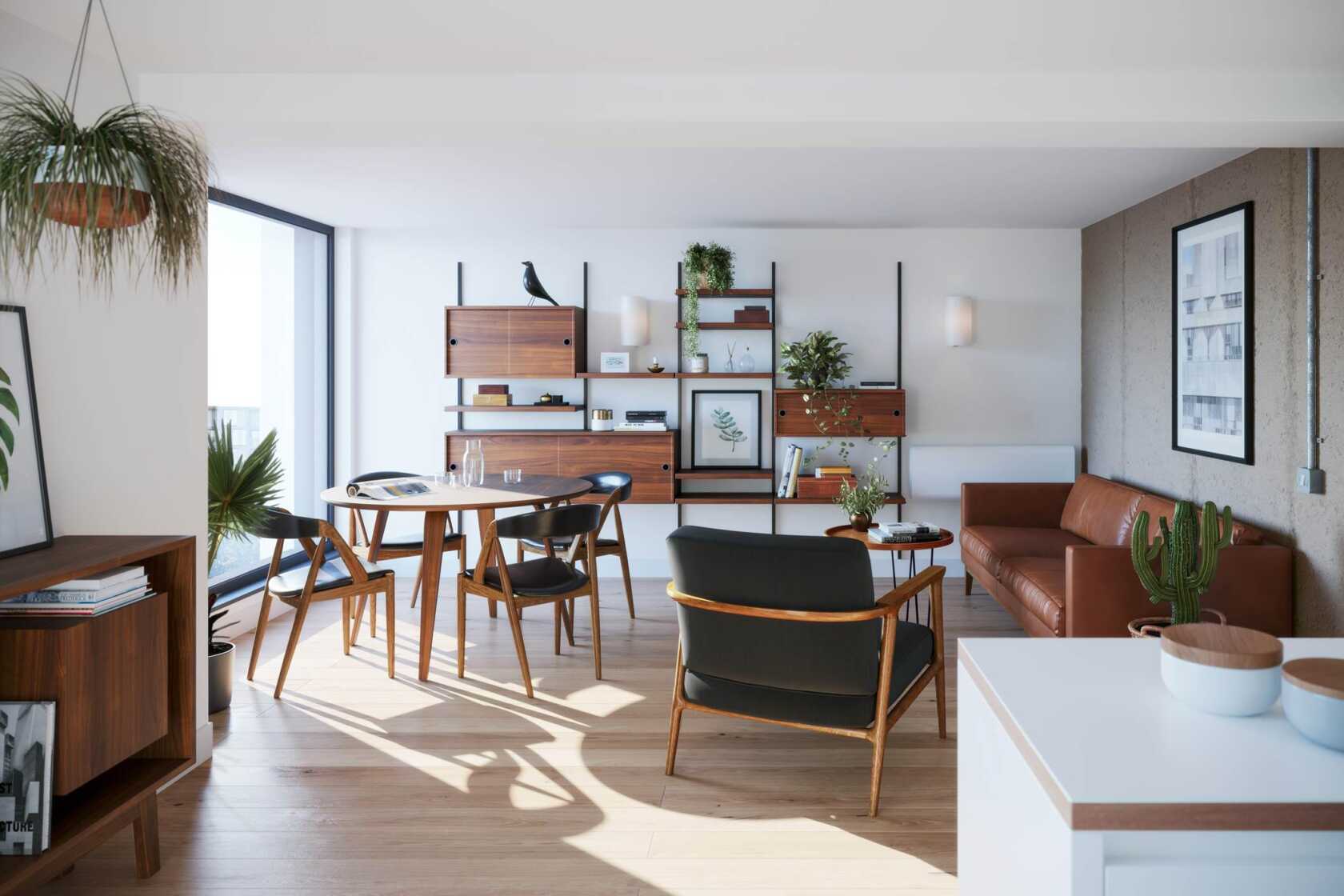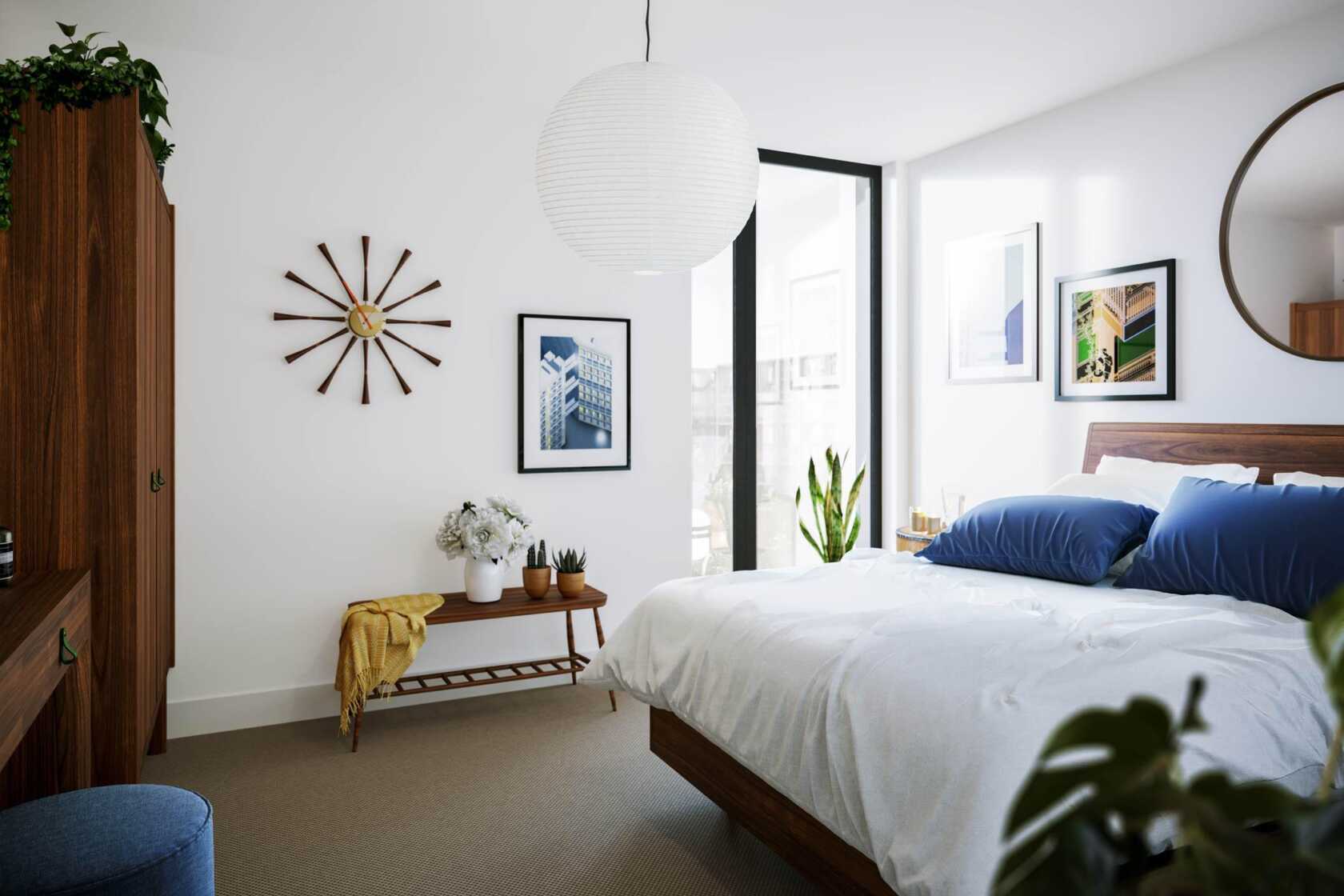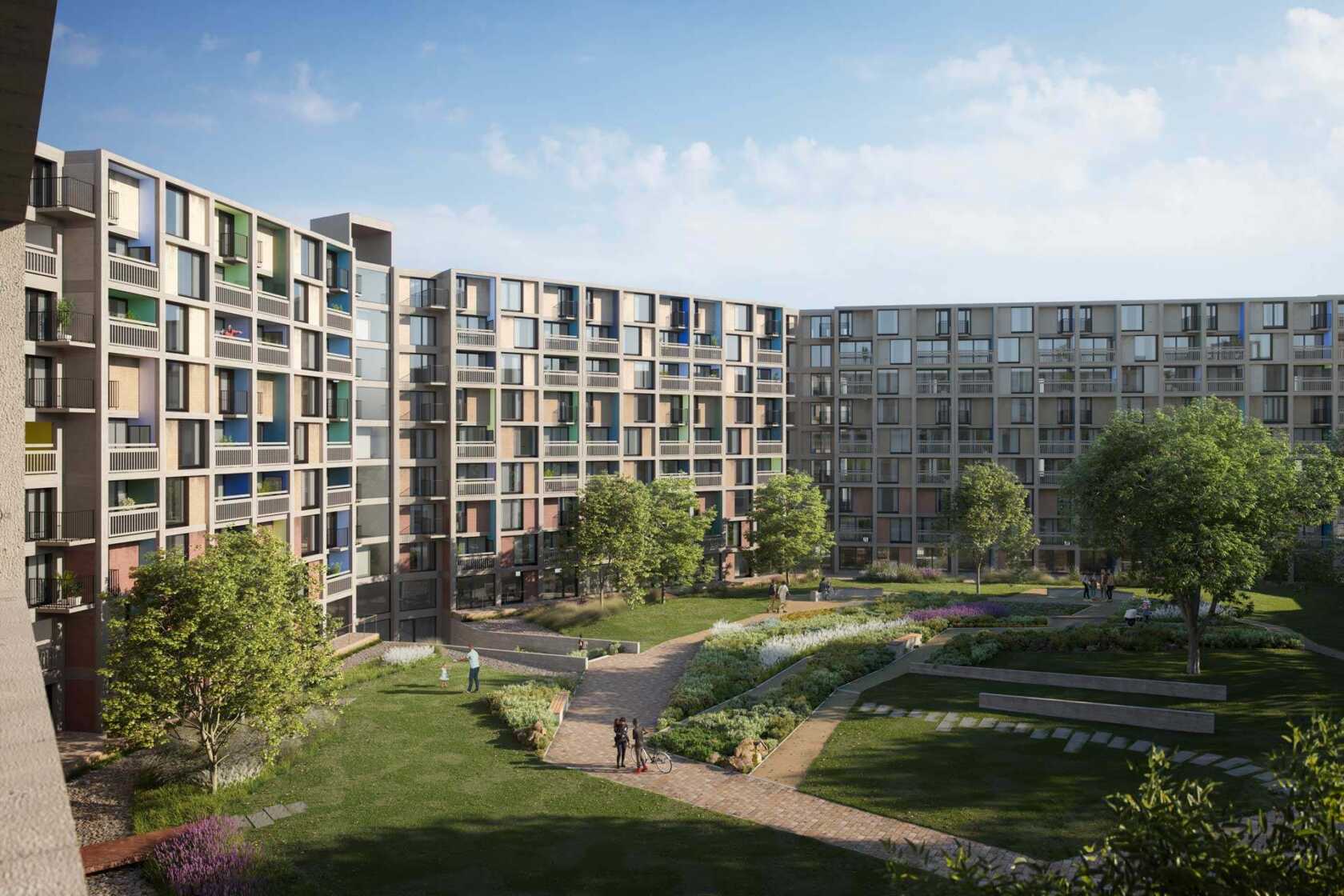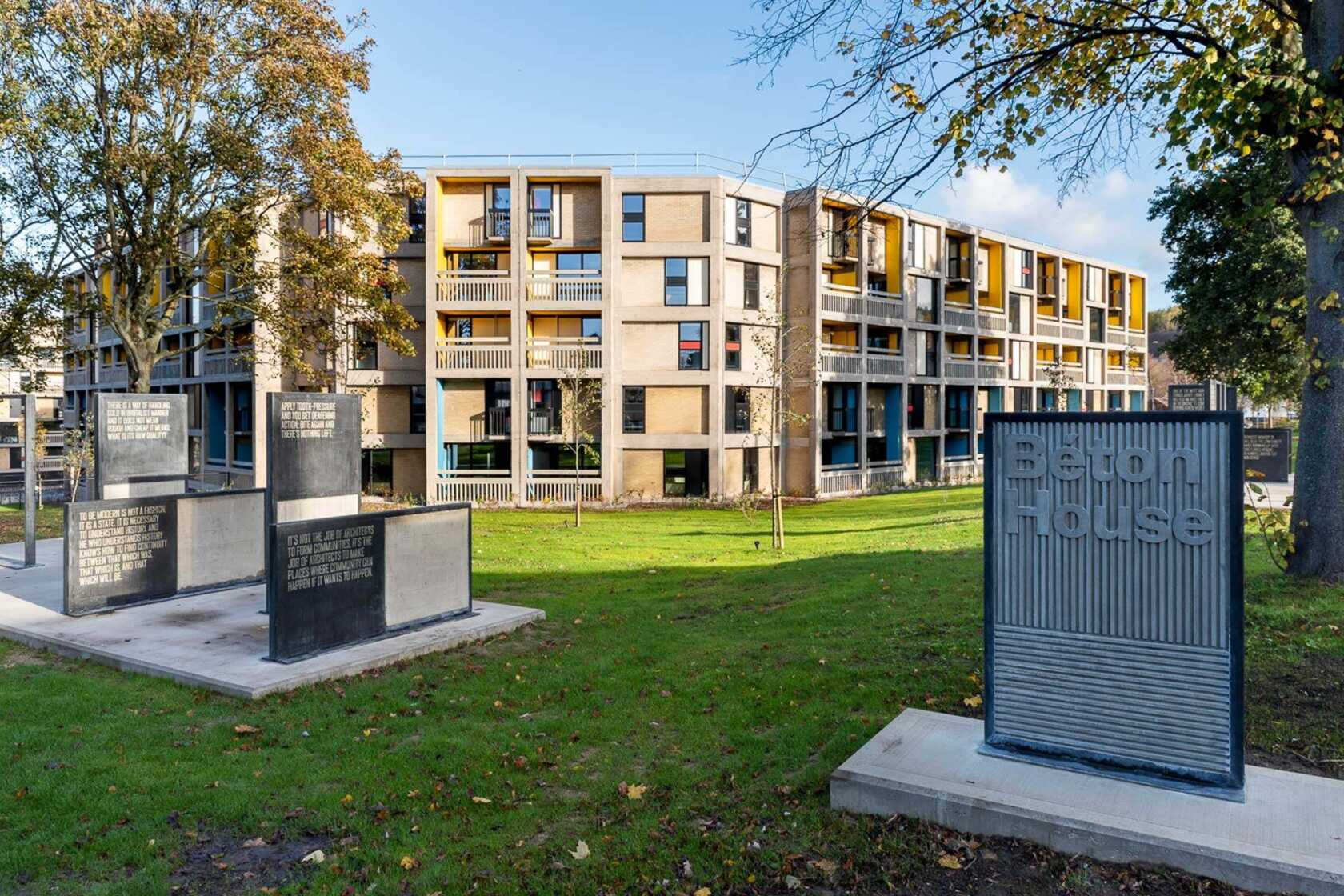 And now further to the amazing additions that phases 2 and 3 brought (images above) to site, including more housing, community amenities and student accommodation, today, more than 800 people live or work at Park Hill which has become a true, mixed-use community once again. Already featuring the Grace Owen Nursery and popular independent café, South Street Kitchen, recent additions and investment into the popular area include Sheffield business, Nest which has bought the former Scottish Queen pub on the ground floor of the South Street building. Whilst Park Hill Provisions, which will provide "a one stop shop" will soon launch at the former site of the Parkway Tavern.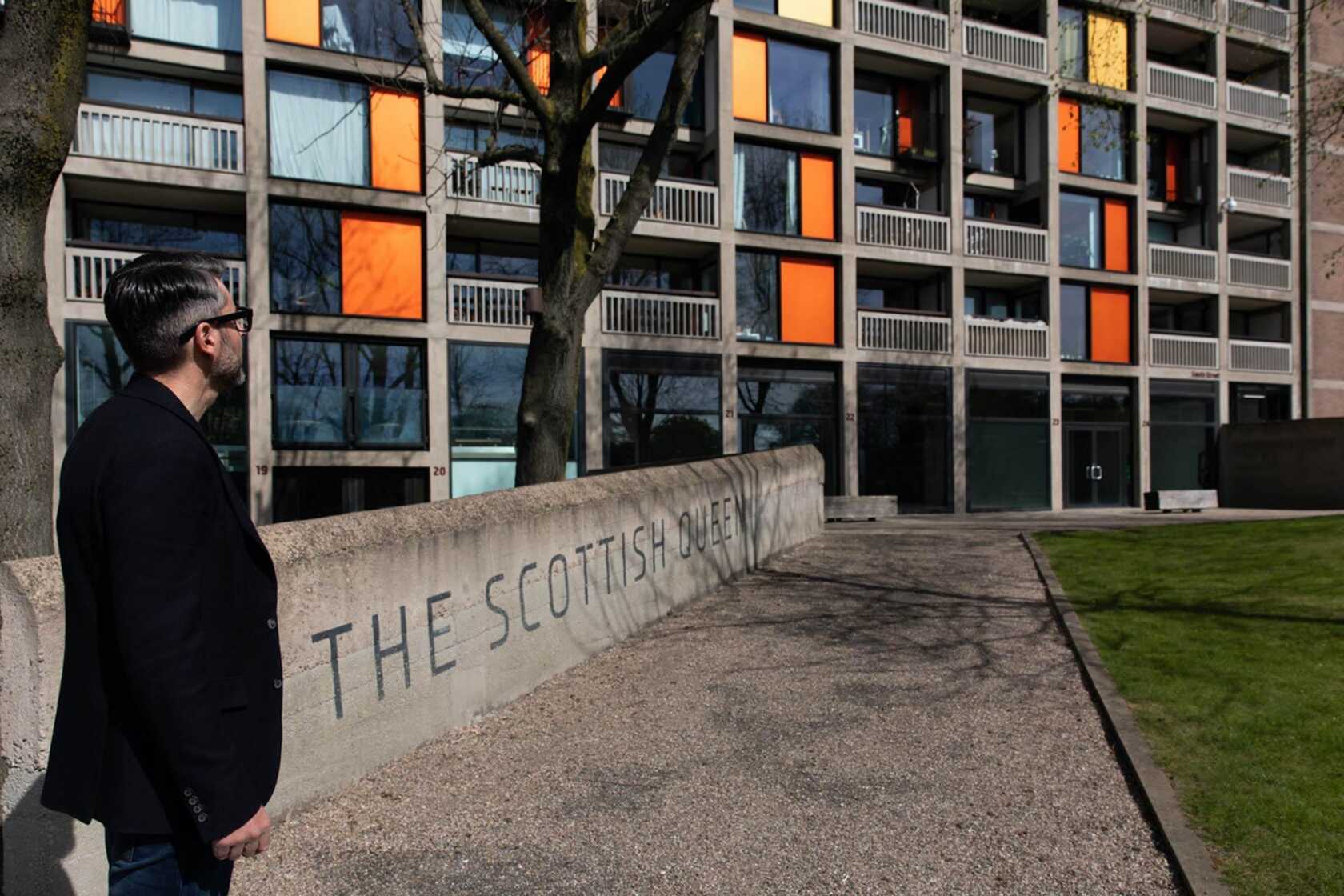 Adding to Park Hill's reputation as a creative and artistic hub for the city, a recent collaboration with Sheffield-based Create Partnerships has installed new urban street furniture and play pieces on the sculpture plinths in the landscaped area. As versatile outdoor exhibition spaces in the gardens at Park Hill, they provide additional seating for the residents, local community and visitors, as well as fun animal sculptures that children happily clamber over.
With 17 awards in the trophy cabinet, recognising the transformation and placemaking achievements of Park Hill, we celebrate by raising a glass to this great Brutalist beauty.
I'm really proud of what's been achieved so far and now, on the building's 60th birthday and the cusp of the completion of the next 195 homes here, I am looking forward to Park Hill's next chapter.
Want to be kept in the loop about all things Urban Splash? Then sign up for Newsplash!
Our monthly news round-up with the latest and freshest news on property development, place-making, housing, architecture, events and careers sent straight to your inbox.
Looking for something else?