Blog by Mark Latham
People of Park Hill: Mandy Payne - Artist
Mandy Payne sees herself an unofficial Artist in Residence for Park Hill and confesses to a long love affair with the place, extending over many decades.
Her work is inspired by urban landscape, issues of gentrification, social housing and the flux of city environments – and she explains how the Grade II* listed Sheffield council estate has always been on her peripheral horizon.
Brought up in Bradford, Mandy attended a large concrete comprehensive, designed by Chamberlin, Powell and Bon, the architects of the Barbican. These formative years, she feels, helped foster her fascination with Brutalist architecture, modernism, and finding beauty in the ordinary and overlooked.
As a teenager, studying art and science A levels, Mandy regularly travelled to Sheffield where her dad worked in the steel industry. When working as a community dentist in nearby Rotherham - where she spent 25 years serving children and adults with special needs, the 'overlooked' members of society as she coins it, she would pass Park Hill daily on her way to work and it sort of became lodged on her peripheral horizon. In 2012, whilst studying for a part time art degree, Park Hill became the main subject of her degree work, and at this time she gave up her job in the NHS to work as a full-time artist.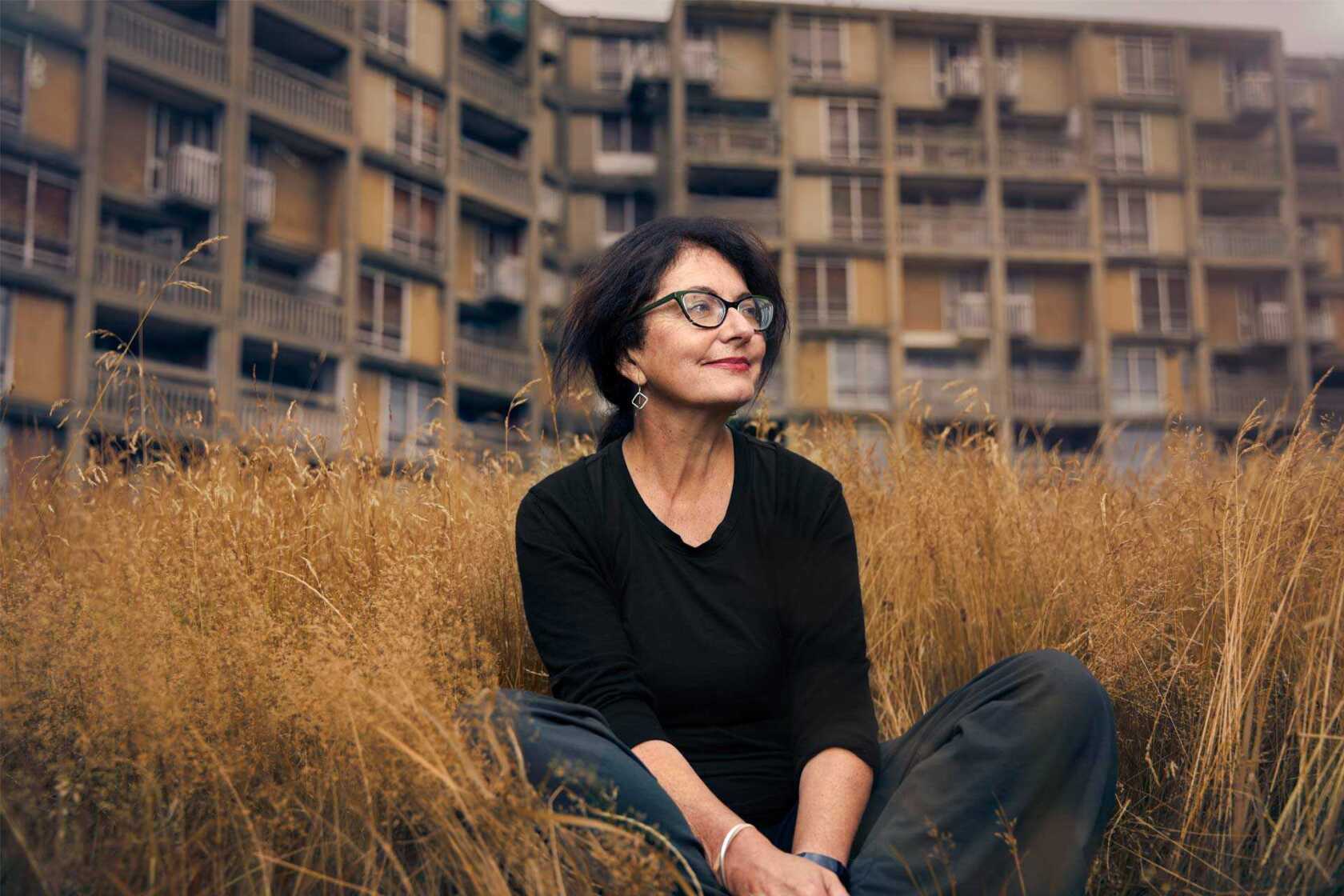 Between 2012 and 2017, she continued to focus on Park Hill, documenting the transition and producing paintings to speak of the loss and displacements of the existing communities.
Mandy describes the un-refurbished parts of Park Hill as the most inspiring, where she can feel traces of the past life and memories of the iconic institution. Years on since her first introduction, she still reveres at the architecture, and the monolithic scale and exuberance of the estate.
Today Mandy works across many areas undergoing regeneration in London, Manchester, Salford and Liverpool as well as collaborative projects to inspire new work.
During lockdown, and unable to travel, she returned to her first love and started to make new work of Park Hill again, documenting both the new build and the old.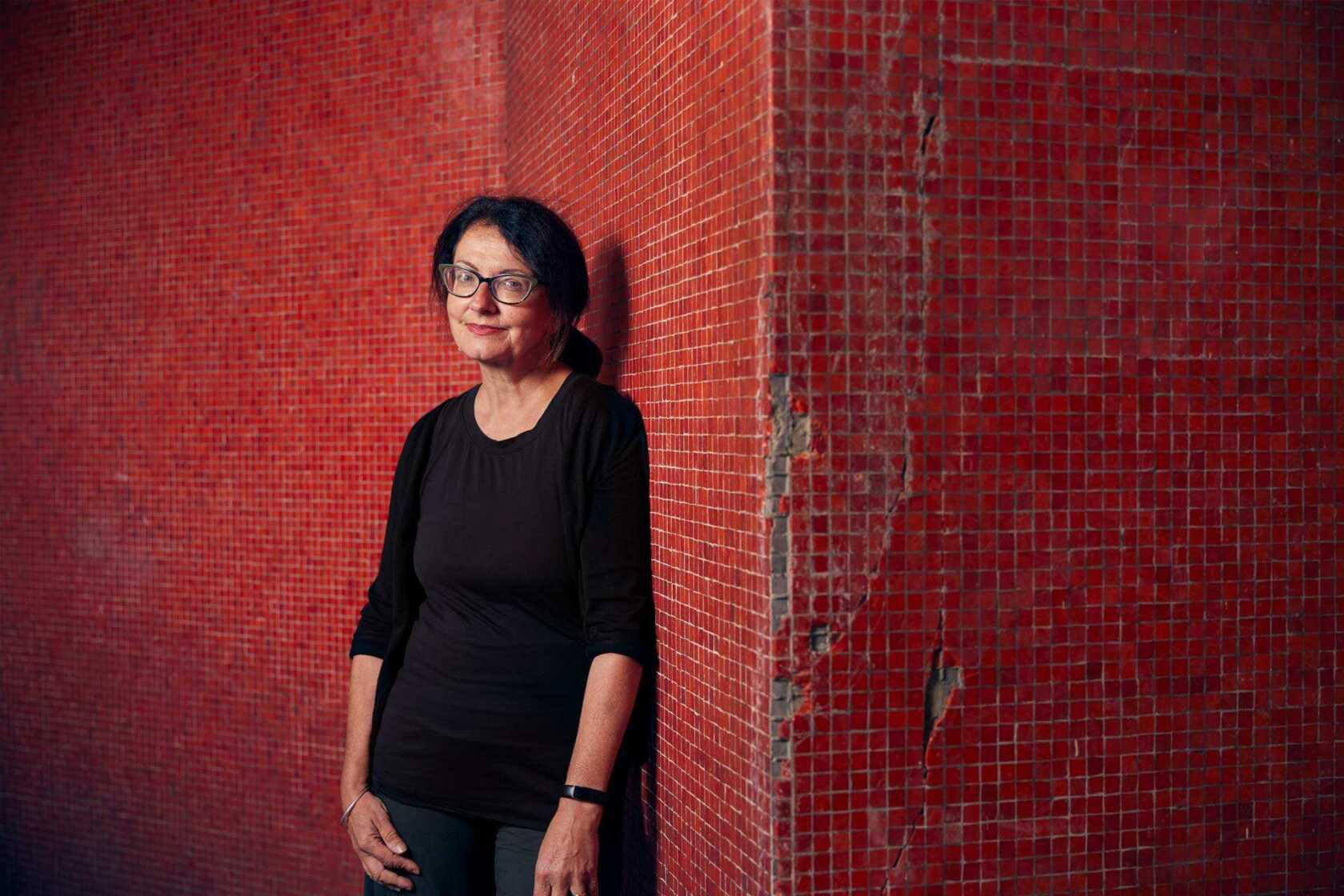 The materials she uses to make her paintings, have a physical connection to the sites, namely concrete, which she makes herself, employing micro-masking tapes and spray paint (referencing graffiti) to build up flat zones of colour and then oil painting for fine detail.
Since the lockdown period Mandy has produced a further 15 Park Hill paintings, which can be seen currently in an exhibition at the Millennium Gallery, Sheffield. Here Mandy is photographed in one of her favourite areas, with her Lockdown Park Hill Painting 'A Brief Window In Time'
Want to be kept in the loop about all things Urban Splash? Then sign up for Newsplash!
Our monthly news round-up with the latest and freshest news on property development, place-making, housing, architecture, events and careers sent straight to your inbox.
Looking for something else?