Blog by Alice Irving
Northstowe's first waterpark is now open to the public
It's scenic, teeming with wildlife, and has already become an integral part of community life
Northstowe is a modern, Cambridgeshire town located just 20 minutes from Cambridge city centre.
Here, just by Inholm – our neighbourhood of award-winning Town House homes – the first of two waterparks has opened for residents and visitors to enjoy.
With footpaths, cycle routes, wooden piers, picnic tables, and a large bridge over its glistening body of water, it's the best spot in town to enjoy a breath of fresh air.
Since its opening, the waterpark has become an integral part of community life in Northstowe.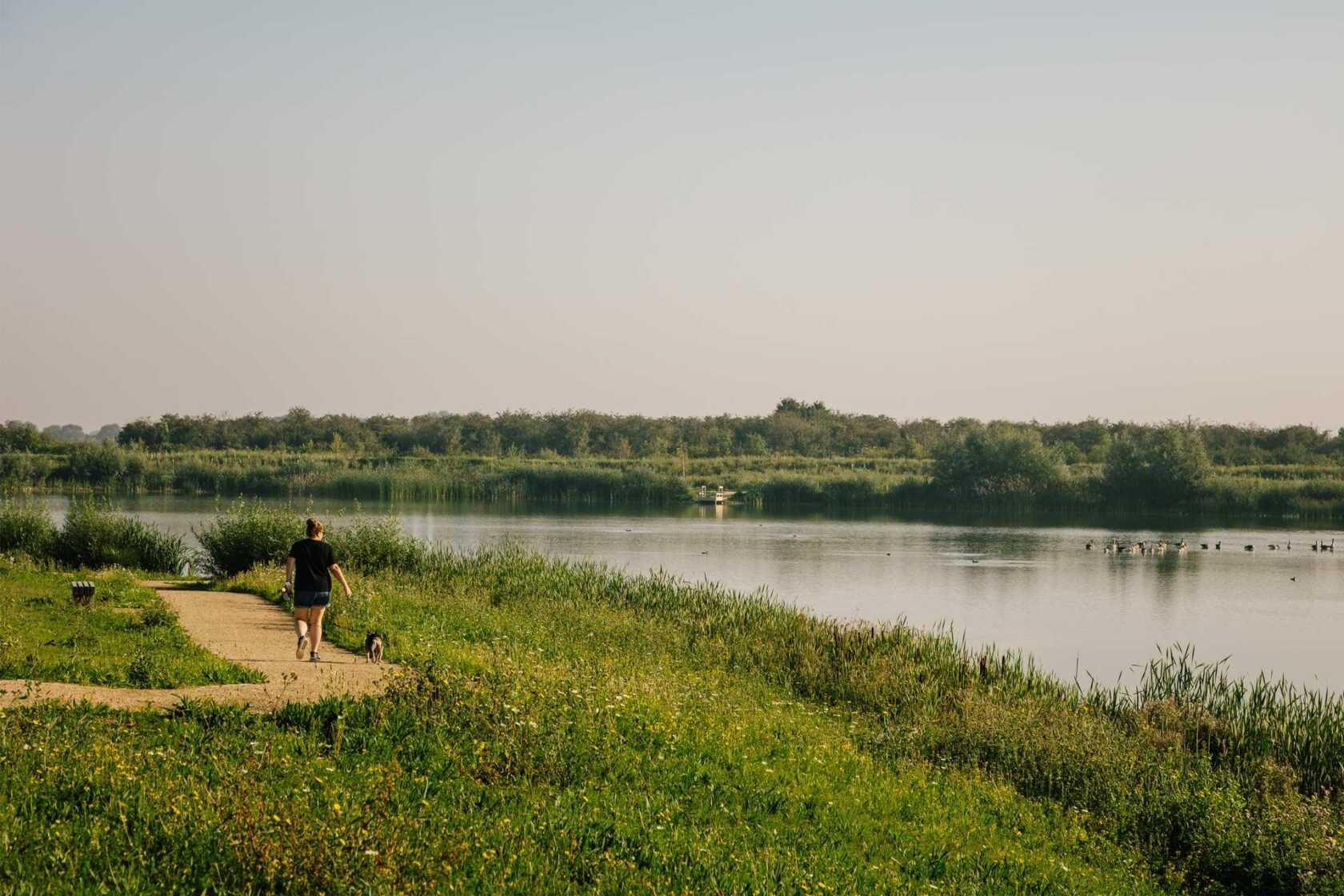 It's the backdrop for morning jogs before work, lunchtime strolls with friends and colleagues, after-school play, easy Sunday afternoons with the whole family, and community events including the Northstowe Running Festival.
It's also teeming with wildlife – avocets, lapwings and plovers are just some of the birds spotted by walkers. And locals (including our House by Urban Splash team down in Northstowe) take great pride in keeping an eye on the much-loved family of swans and cygnets who have recently taken up residency at the waterpark too.
It's the first of two waterparks planned for the town.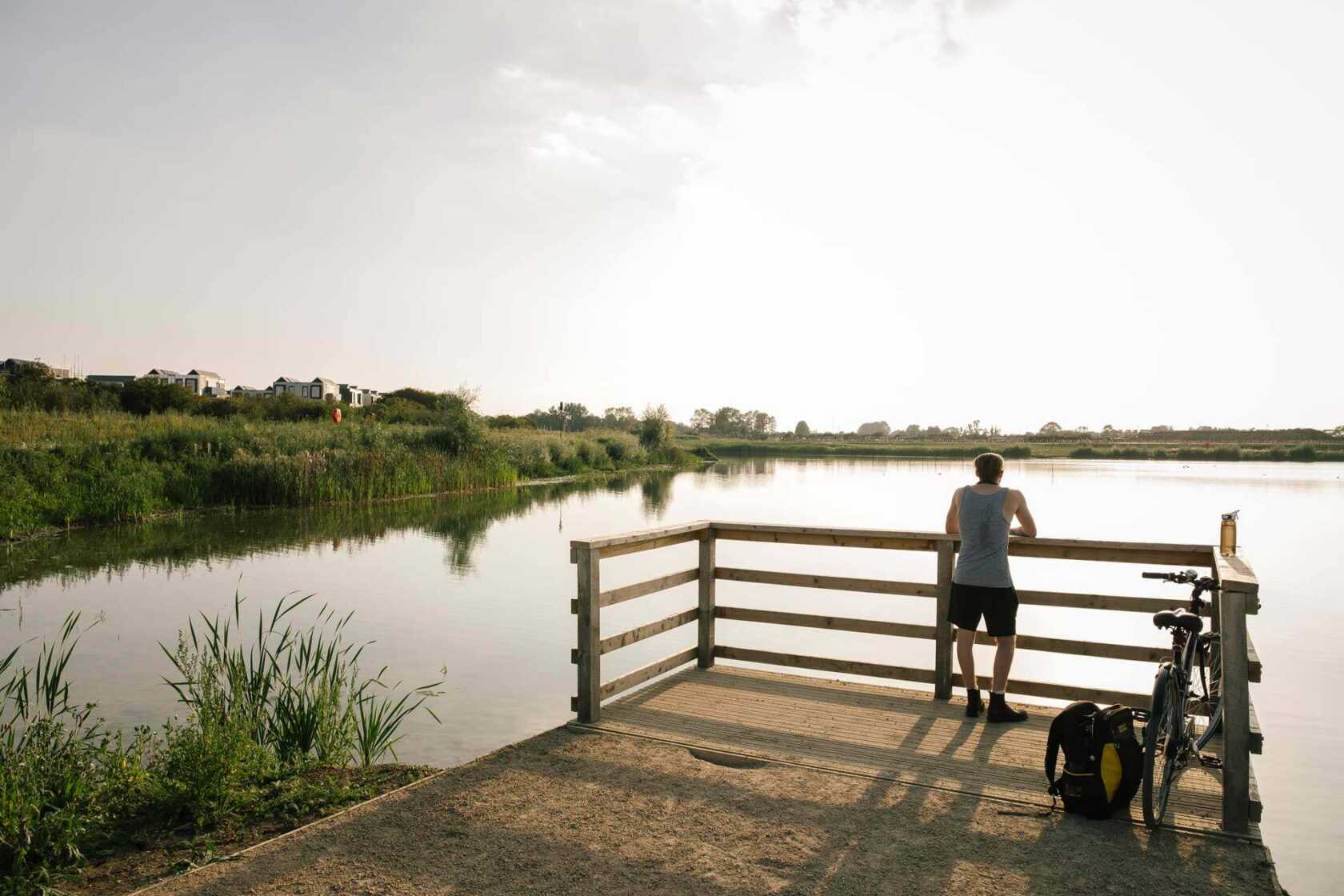 The second is set to open to the public for recreational water activities. Another outdoor facility in line with the ethos of the town – healthy lifestyles and wellbeing for all.
Both waterparks – as well as the surrounding Cambridgeshire fenlands – can be seen from the floor-to-ceiling windows of our homes at Inholm.
Visit our garden living and loft living Town House show homes to see the spectacular waterpark and fenland views in person.

Want to be kept in the loop about all things Urban Splash? Then sign up for Newsplash!
Our monthly news round-up with the latest and freshest news on property development, place-making, housing, architecture, events and careers sent straight to your inbox.
Looking for something else?