Blog by Alice Irving
Northstowe Secondary School, a space for the whole community
From a football pitch and tennis courts to a future café, gym, and swimming pool – Inholm's local high school has plenty to offer members of the community
Schools are a fundamental part of any well-functioning community.
And at our Cambridgeshire neighbourhood, Inholm in Northstowe, the local school really is the backbone of the town.
Northstowe Secondary College first opened its doors to just 71 students back in 2019.
Since then, it has grown, and continues to grow, into a place that puts not just its students, but their families and members of the local community – including our homeowners at Inholm – at the heart of every long-term and short-term plan for development.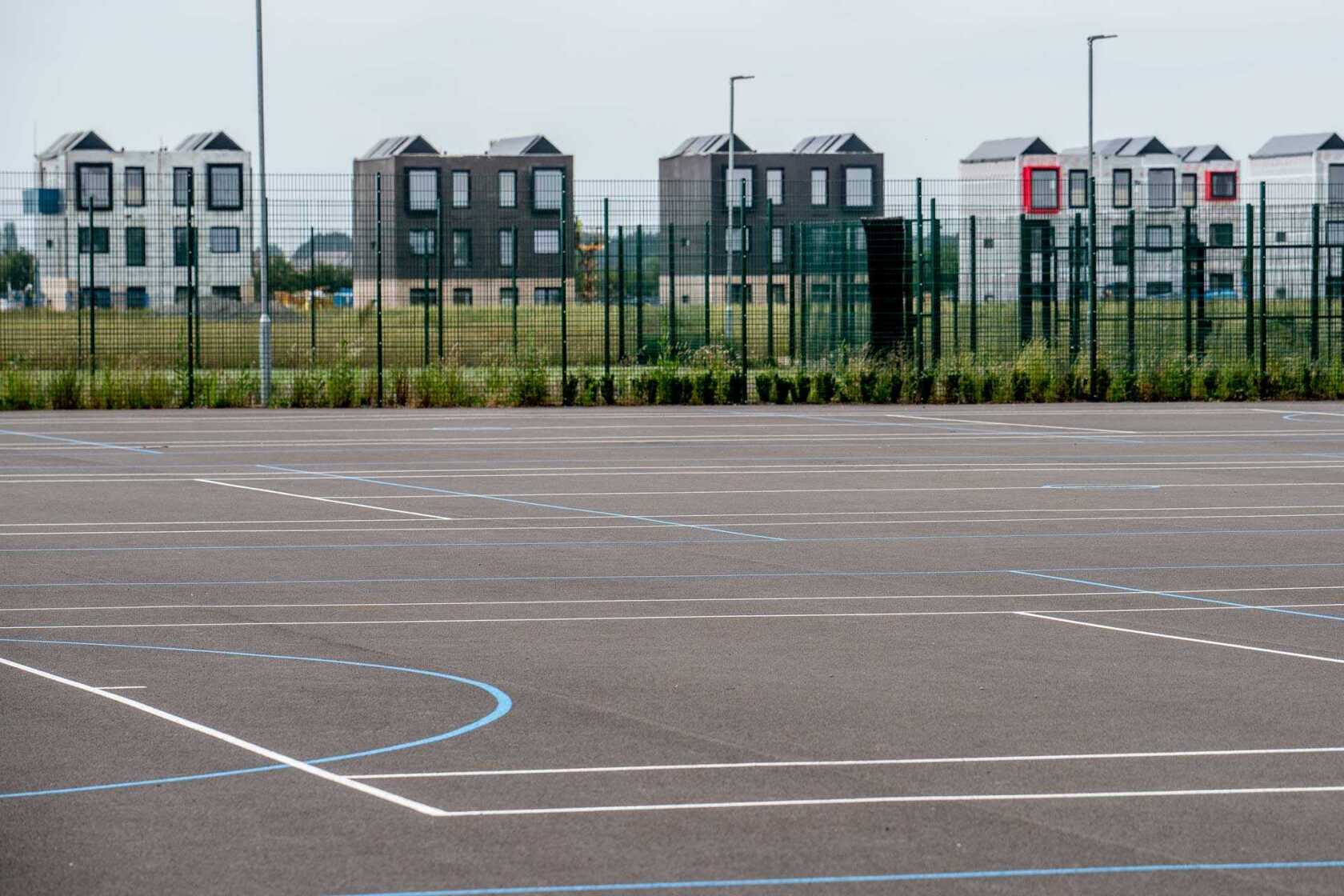 We spent the morning with headteacher Carole Moss, as she gave us a tour of all the facilities Northstowe residents have access to.
"We have a Community Use Agreement which means some of our facilities are funded by the local authorities," Carole began.
"The investment was made to make sure our local community can get full use out of these facilities as well as our children.
"We have a 3G pitch which is full-sized – everything we have is competition sized.
"We have the football pitch, the hockey pitch, tennis courts, netball courts, the sports hall – with lines for pretty much every game."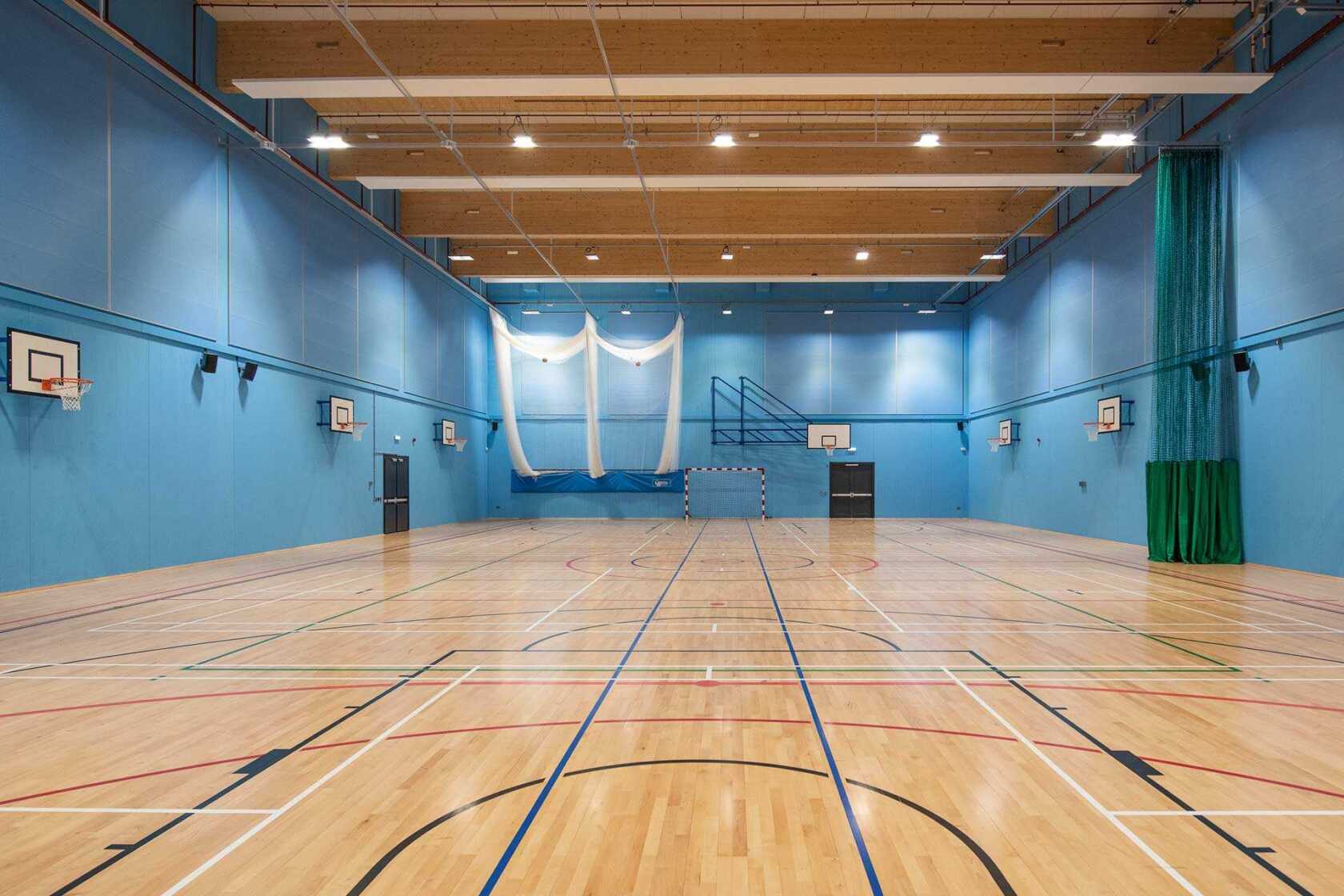 These facilities – including the school playing fields situated right next our Town House homes – are often booked fully booked by members of the community who can hire the spaces at a discounted rates during selected periods throughout the week.
"Longstanton Football Club come on a Tuesday night," Carole said.
"I think it's really important that our children get to see local clubs like this so they can see what they can be a part of in the future."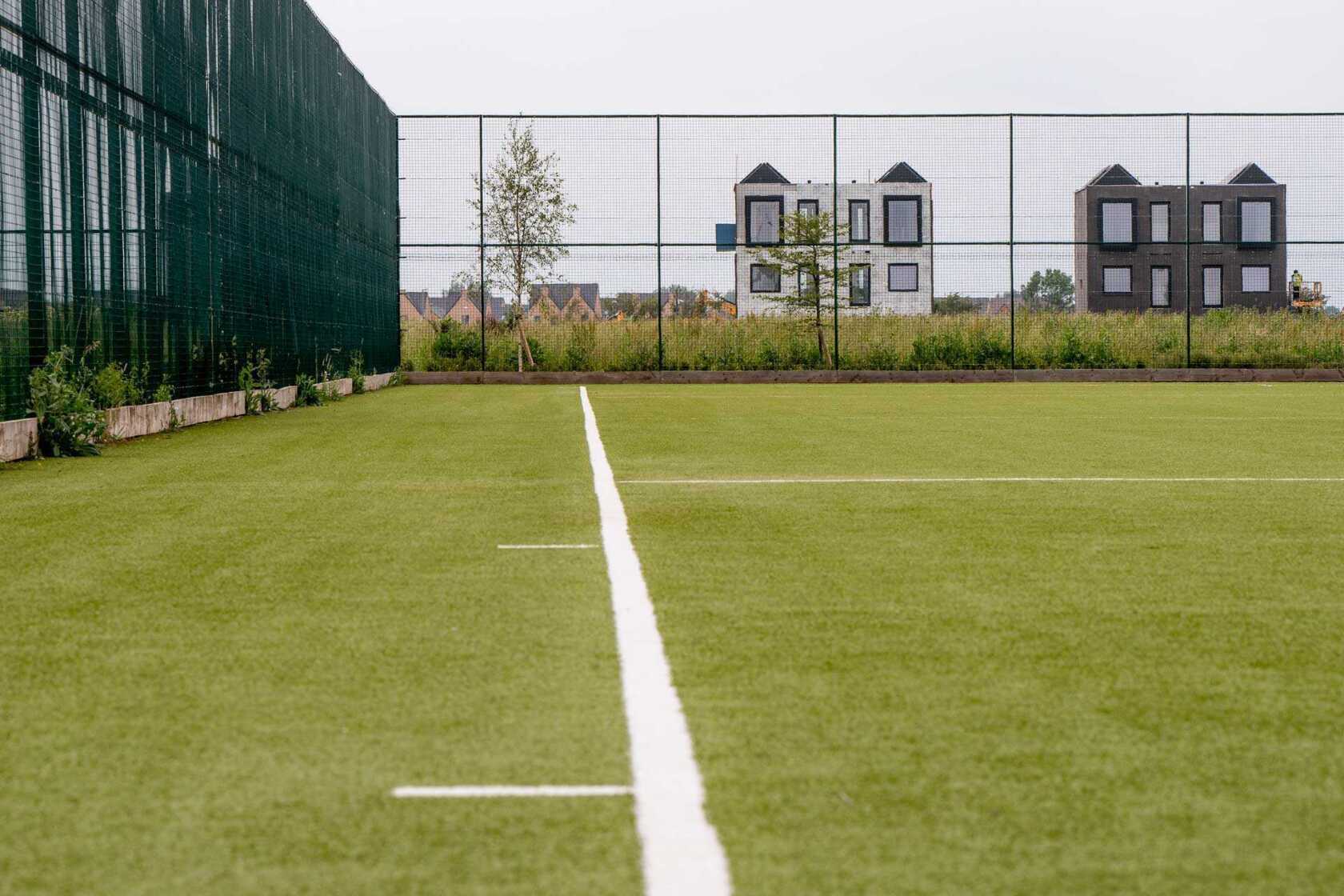 Other facilities we open to the community also include the drama theatre and stage, dance studio and an activity studio.
Carole continued: "In the future, we'll also have a gym that we're planning on opening in January 2022 and plan for swimming pool in 2026."
The gym will operate on a pay as you go or membership basis with all the equipment you'd expect – from cardio machines to weights.
During a tour around the school, we got the chance to have a good look at the space and – like the rest of the school – it was huge.
"We're currently in the process of recruiting people to run it," Carole said.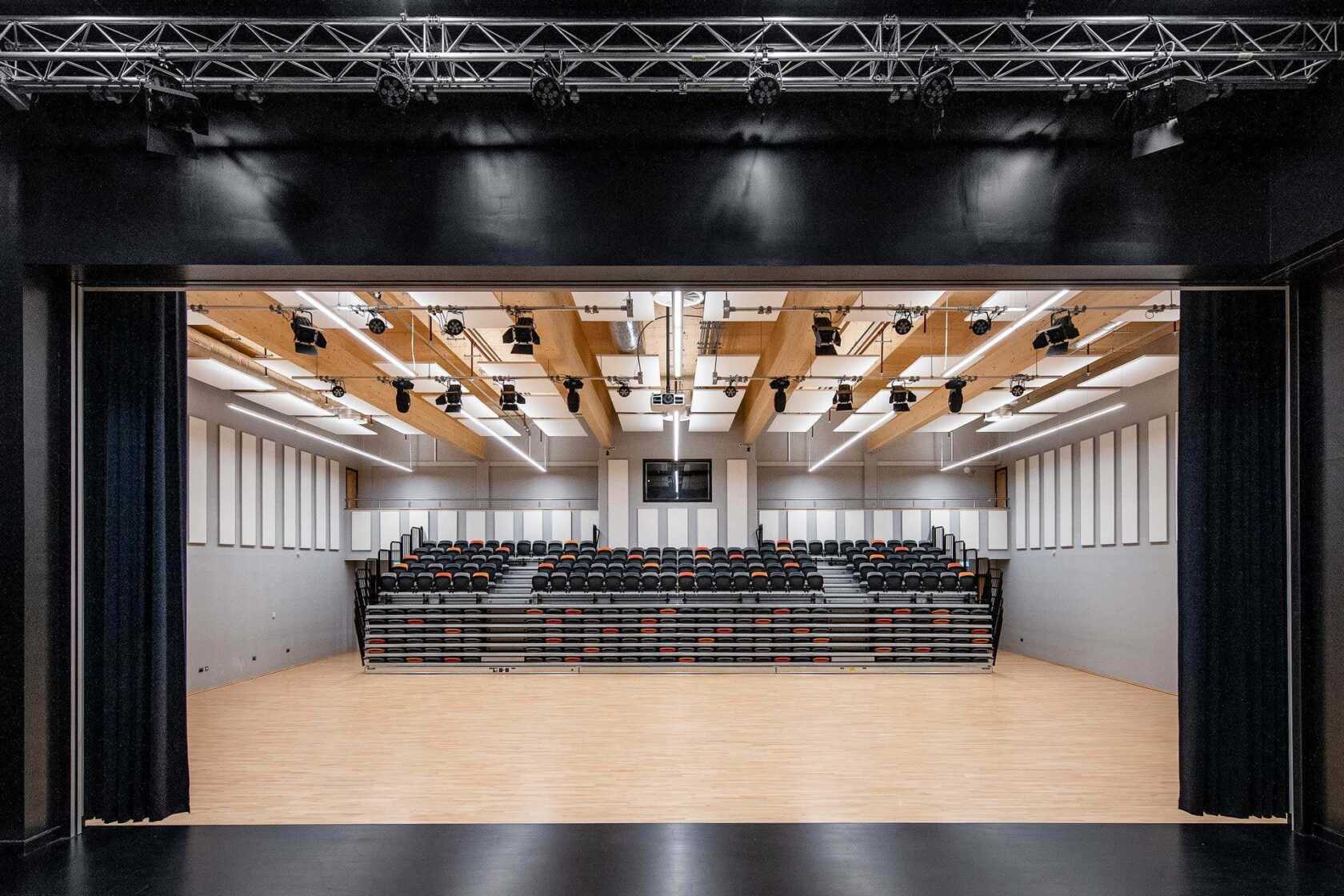 Commenting on the security system surrounding the parts of the school open to the public, she explained: "With the way the school has been designed, we're able to lock down selected areas meaning that the community can come and use our facilities during the day without any interference or mixing with our children."
But it's not just activity facilities Northstowe Secondary has made available to locals – the school also offers adult education classes, language clubs, and yoga and pilates classes.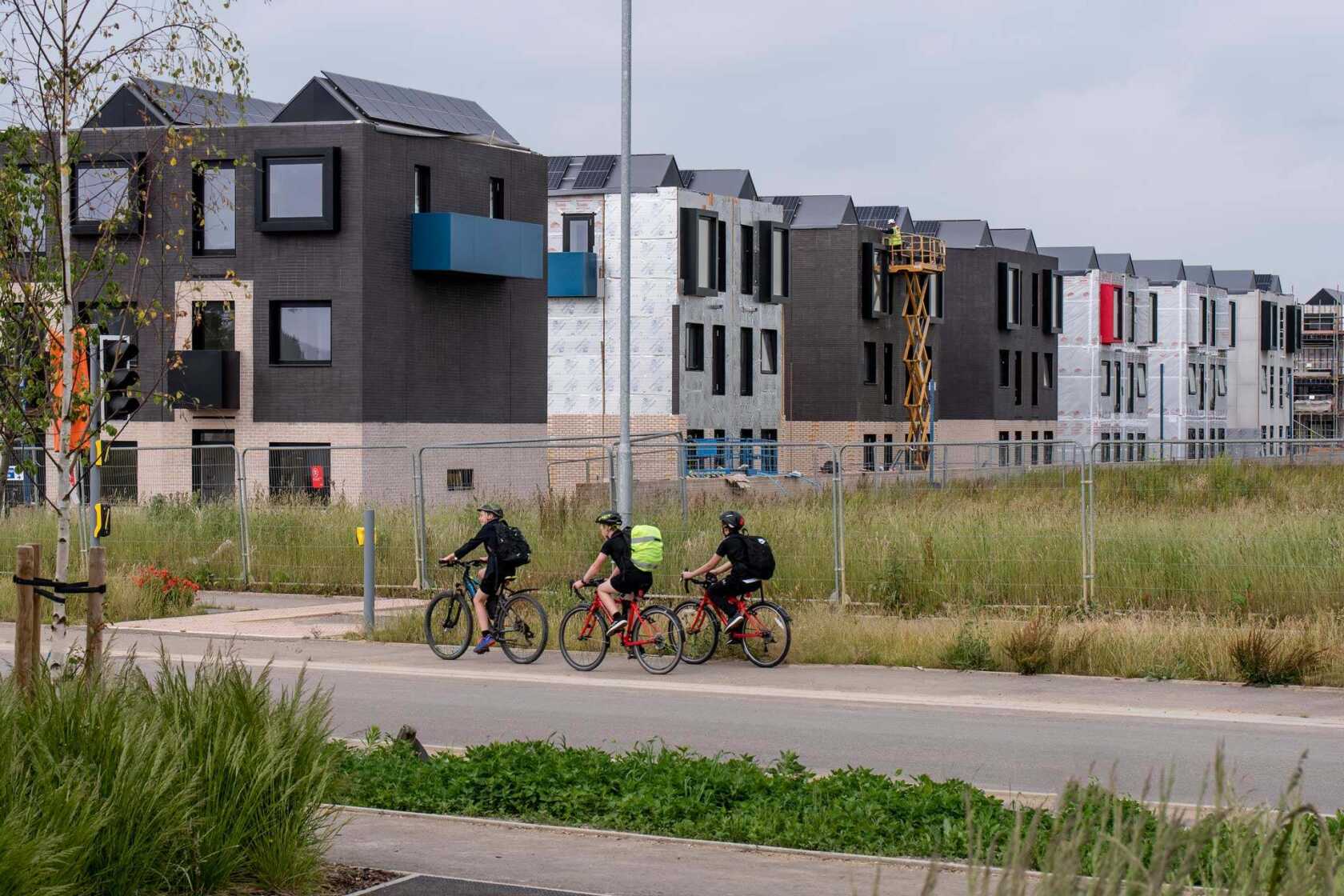 In the autumn/winter term of 2021, the school will also open a community café just by its entrance.
Carole said: "Hopefully, from September, people will be able to drop-in and have a coffee.
"It's something we'll be able to enjoy as a community as we wait for Northstowe's town centre to open.
"Particularly if you're working from home at the moment and just want a walk, some fresh air, or a change of scenery – you'll be able to grab a hot drink, meet us, and other locals too."
The café will offer tea, coffee and snacks to begin, but there's plenty of room for more offerings in the future.
Speaking on the school's community offerings, Carole said: "If we can encourage people to come in and use our facilities, and use our café, then as a parent you're less worried about coming in and talking to us and asking us questions.
"I think when children move from primary to secondary parents can sometimes find the transition challenging.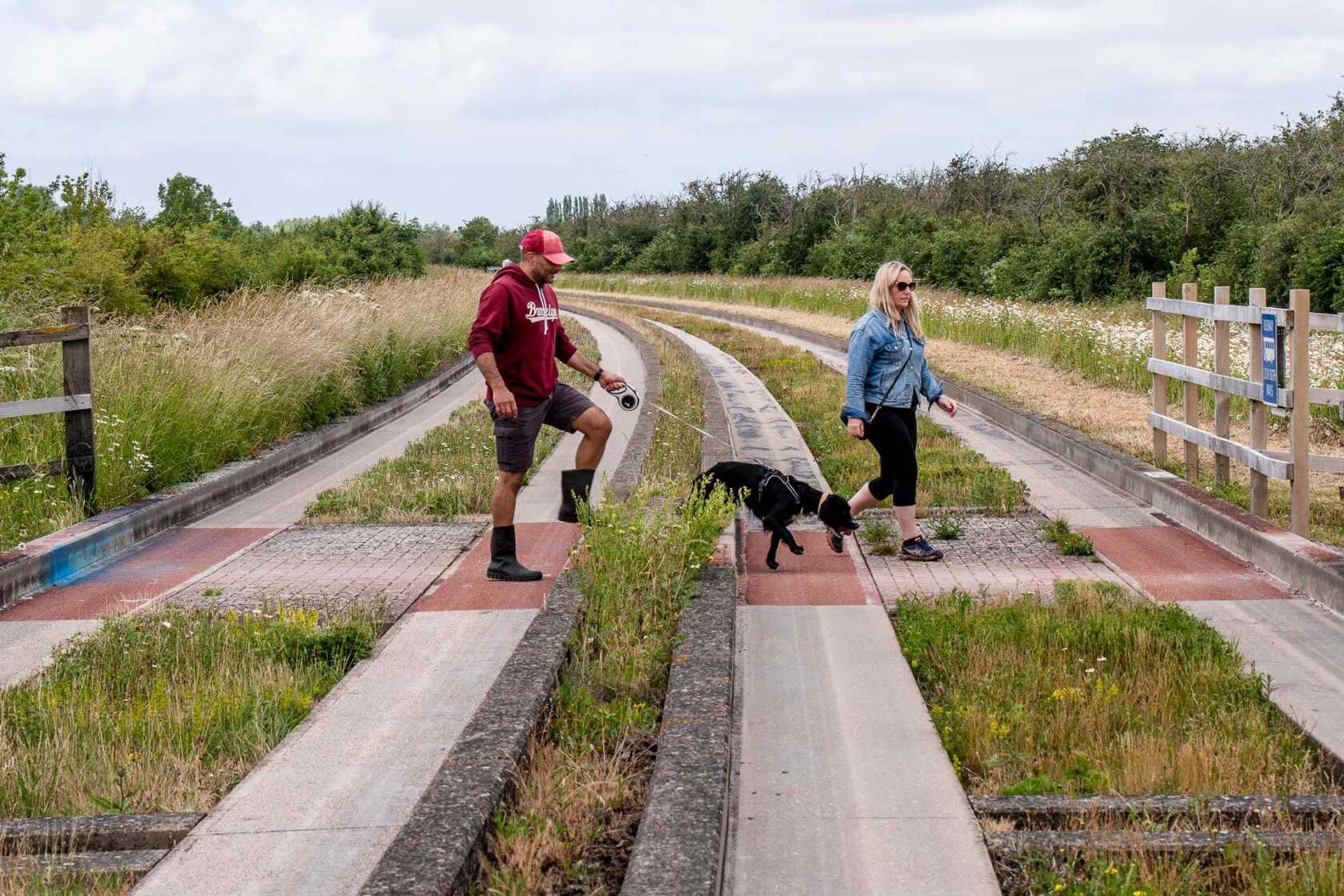 "In primary, you're picking up your child and you're seeing the schoolteacher every day, whereas in secondary school your child has lots of teachers and you don't really come in unless you're invited.
"So, actually having a café – and all of our other facilities – means that parents can become more familiar with us, they can get to know us.
"It's all about establishing and nurturing that relationship with local families and other members of our community."
Interested in finding out more about making Inholm, Northstowe, your family's next home? Book a viewing to see our Town House show homes and let a member of our tell you all about the place in person. To make an enquiry, email inholm@housebyurbansplash.co.uk, or call Brandon on 01223 867000.
Find out more about Northstowe Secondary College by visiting northstowesc.org.
Want to be kept in the loop about all things Urban Splash? Then sign up for Newsplash!
Our monthly news round-up with the latest and freshest news on property development, place-making, housing, architecture, events and careers sent straight to your inbox.
Looking for something else?