Blob by Tom Bloxham MBE
Urban Splash Newsplash - September 2023
Welcome to our September edition of Newsplash – a round-up of all things Urban Splash, featuring our 30th anniversary celebrations, commercial news, and much more.
This month we hear from Professor Michael Parkinson CBE who recollects how Urban Splash began 30 years ago. There's news of £15m of acquisitions by the Urban Splash Residential Fund, and a big award for our colleague Akeel Malik. Plus, there's a look at our newly designed workspaces at Boat Shed in Salford Quays as well as our workspace and home of the month.
Read on to find out more.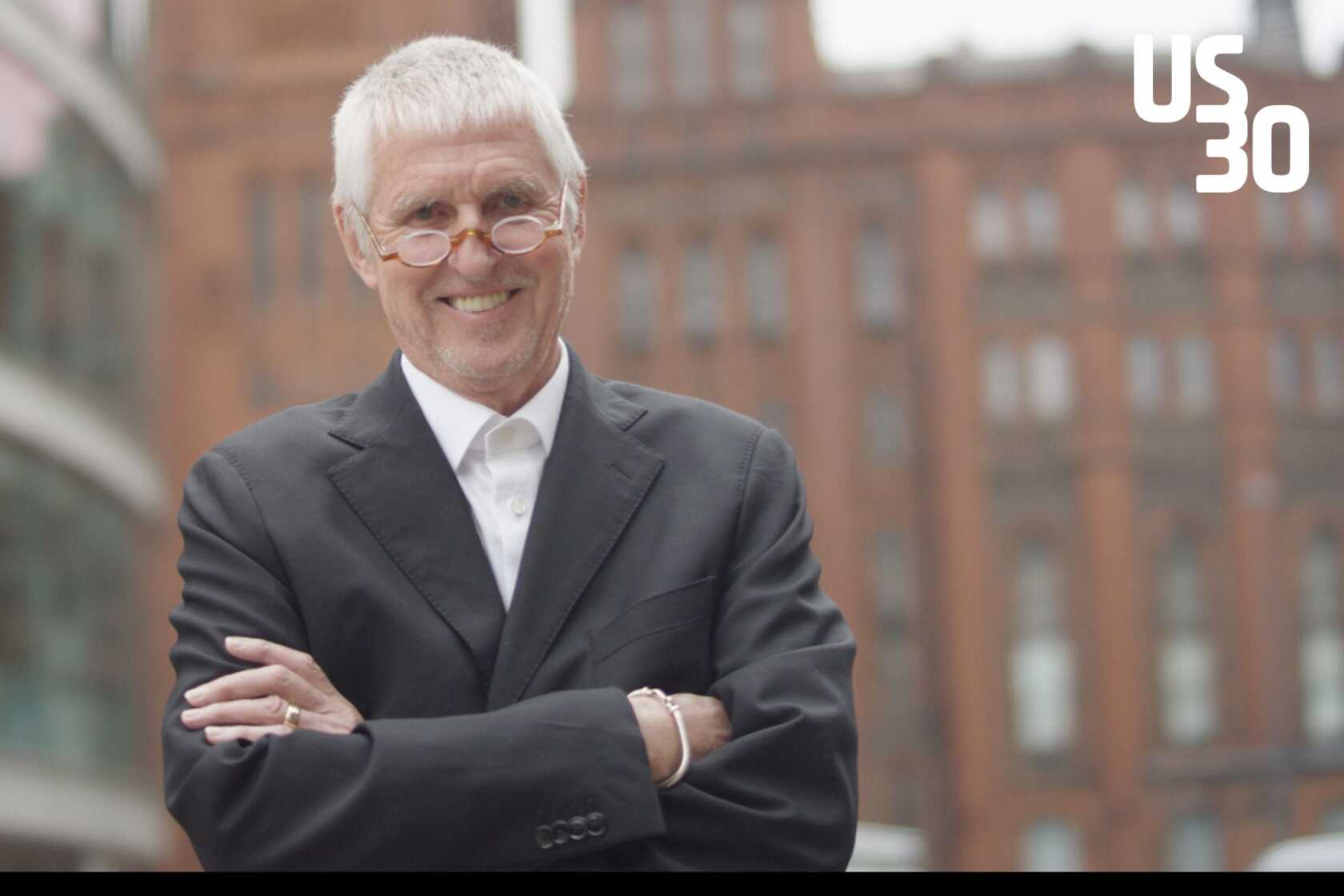 "The likely lads who grabbed hold of the North's architectural marvels"
We're continuing our US30 celebrations this month with a great, long-read article from Michael Parkinson CBE, who reminisces on the rise, fall and stagnation of northern cities. In the piece, Michael reflects on meeting our founders Tom and Jonathan, and how the vision and tenacity of this dynamic duo helped to turn the fortunes of places like Manchester and Liverpool around.
US30 - The likely lads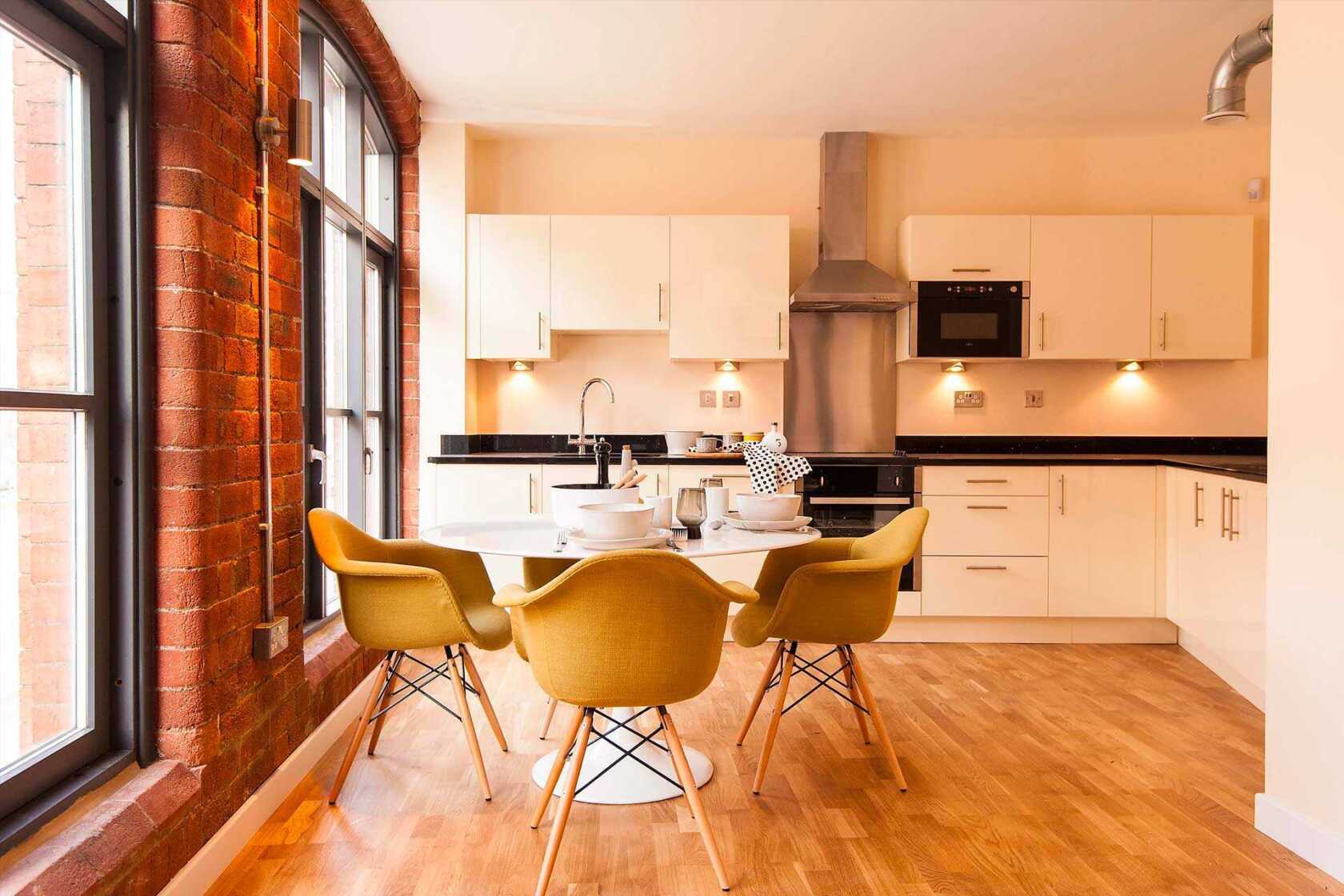 £15m acquisitions for the Urban Splash Residential Fund
The Urban Splash Residential Fund has invested £15m in new off-market acquisitions, purchasing 129 fully-occupied homes in Manchester and at the newly acquired East Street Mill in Leeds – pictures of which you can see here. The purchases increase the portfolio by 41%, as fund manager Akeel Malik explains: "2023 has been a significant year of growth for us; we are moving forward with acquisitions and offering more people the chance to live in brilliantly designed homes in cities across the country."
Read the full story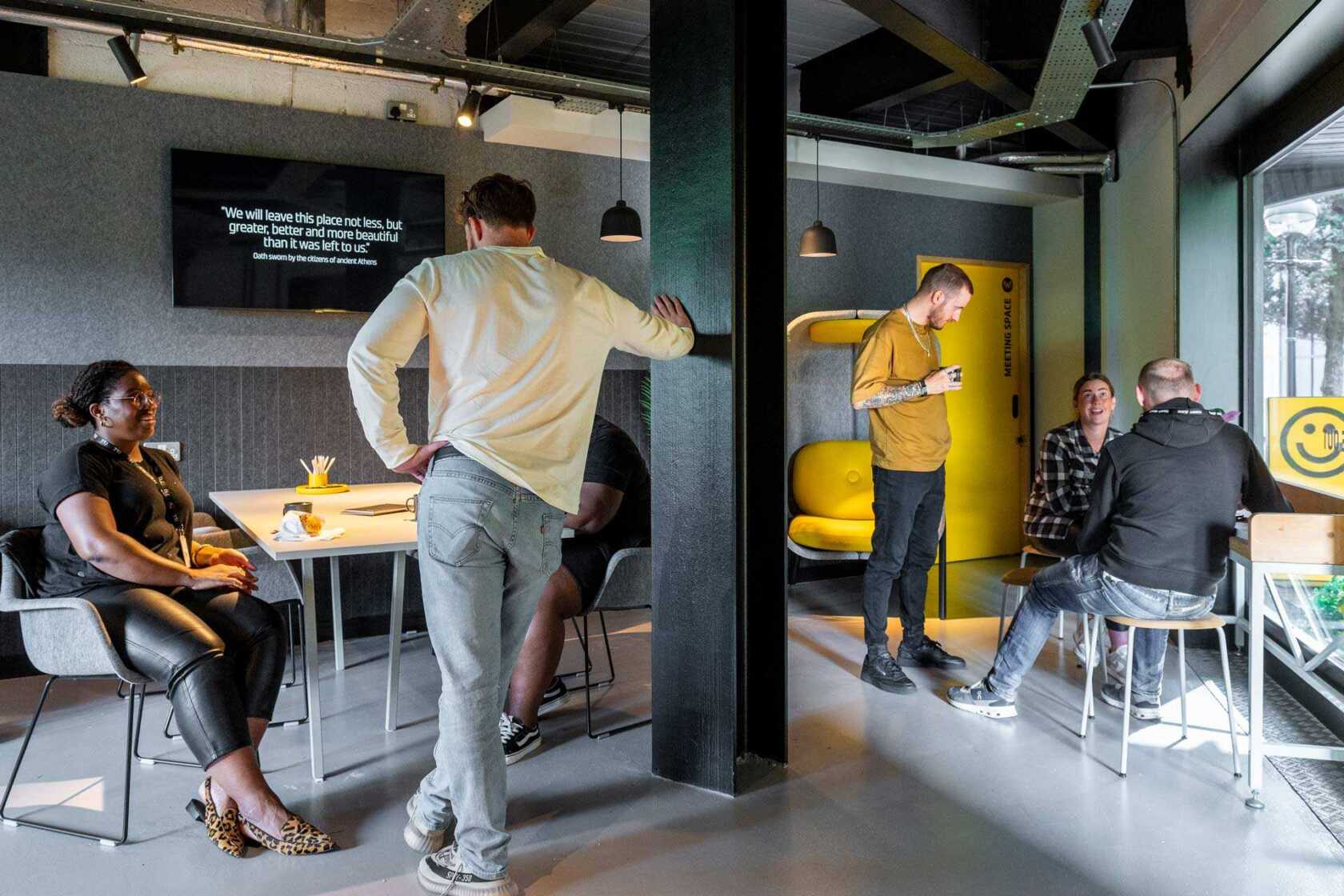 New creative spaces at Boat Shed in Salford Quays
Once a tired 90s office block, Boat Shed in Salford Quays is now a contemporary creative hub, and this month – working with Studio R2A – we've refreshed more of the spaces there, redesigning a former café into a communal space for customers. All the building's occupiers have access to the new space; a colourful, well-designed environment for meetings, chats, coffee and more, with the added bonus of great office spaces and landscaped, riverside surroundings.
Life at Boat Shed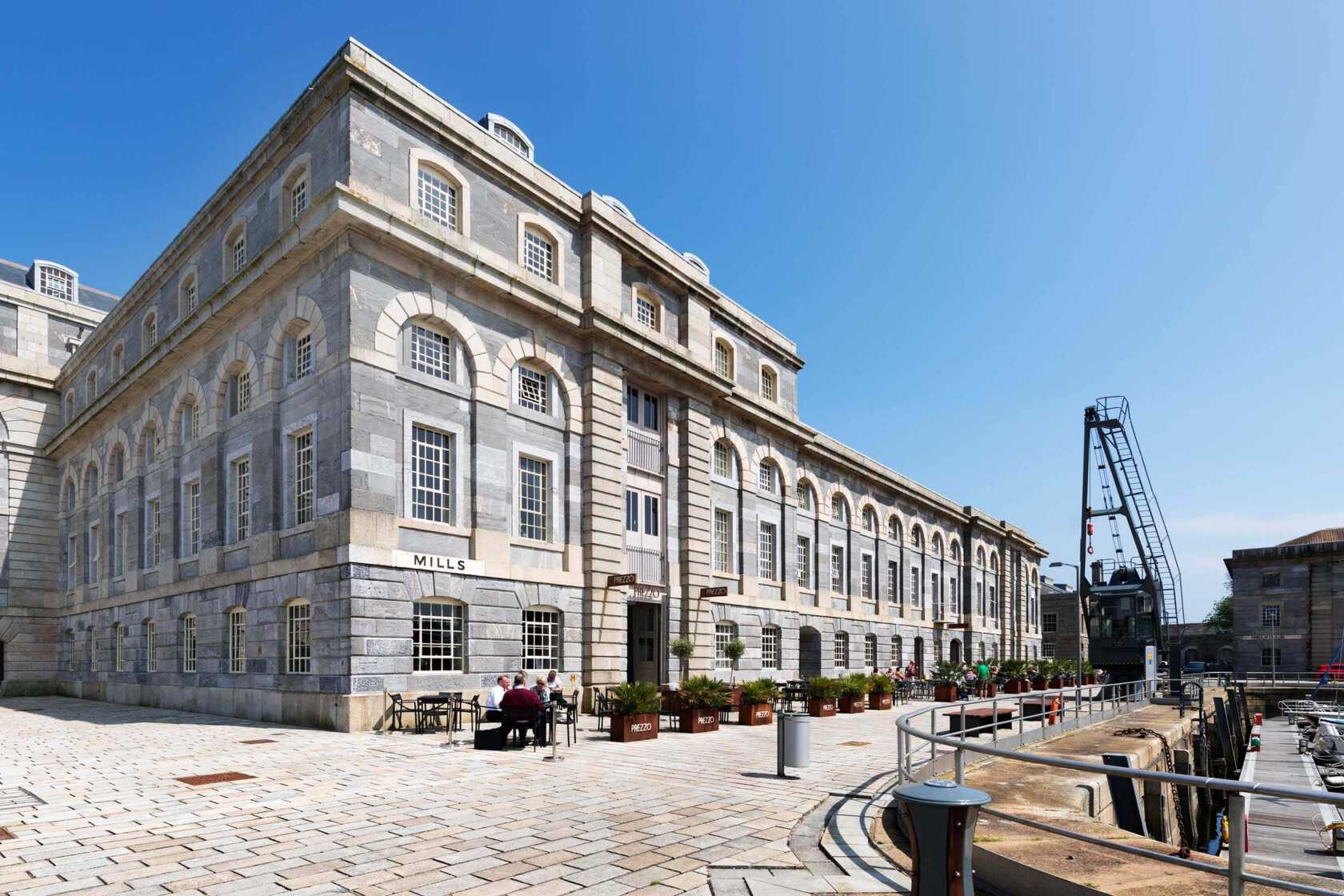 Congratulations to our colleague Akeel Malik who has earned a coveted place on the 2023 Property Week list of Trailblazers. Akeel is fund manager for the Urban Splash Residential Fund and first made the list in 2019, recognition of his work in growing the portfolio to more than 430 homes. And, there was awards news from the South West, where our work in transforming Royal William Yard in Plymouth has been nominated for an Insider Award.
All of our awards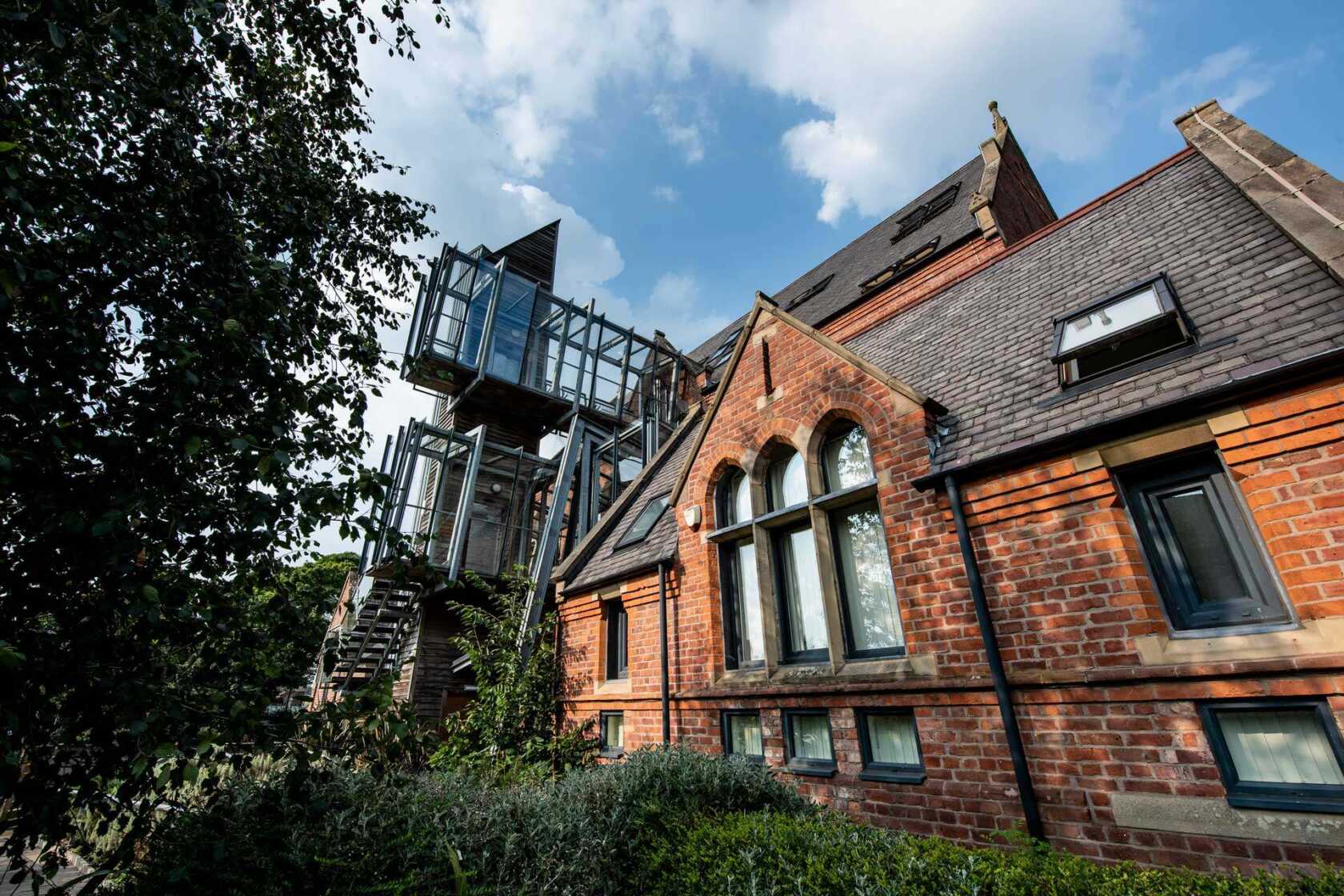 Home of the month:
Apartment 3, The Chancel
The Chancel once a former church consists of 22 apartments, each with their own parking space. Much of the original aesthetic remains, meaning homes here feature lovely additions like stained glass windows – as well as lots of new design features too. Apartment 3 is a 723sq ft two-bedroom apartment just a short stroll away from the Metrolink and Prestwich's bustling bar and restaurant scene.
Home of the month
Workspace of the month:
3aii, Beehive Mill, Manchester
Once home of the legendary nightclub Sankey's, we've transformed the Grade II Listed Beehive Mill into luxury offices meticulously brought back to life through careful restoration of the original floorboards and brickwork. Located within the vibrant community of Ancoats and just a five-minute walk from Piccadilly train station, Unit 3aii comprises 867 sq ft and offers a rare opportunity to work in one of Manchester's most exciting neighbourhoods.
Workspace of the month
Be first in the queue! Get the latest and freshest news on property development, place-making, housing, architecture, events and careers straight to your inbox.
Looking for something else?