Blog by Lindsay Noel
Life at Boat Shed
Lindsay Noel is our dedicated host at Boat Shed in Salford Quays – a vibrant, riverside workspace for modern businesses that's recently had an upgrade – including a new creative hub.
Here, Lindsay tells us more about the new space, and why Boat Shed could be the perfect fit for your business.
There's something special about Boat Shed which I think comes from the unique mix of everything it has to offer. Every single element has been considered to help the businesses here thrive and the versatility of what we're able to provide means we've attracted a rich and diverse mix of people bringing a real sense of vibrancy and community, it's a place which oozes energy and warmth making working here a dream.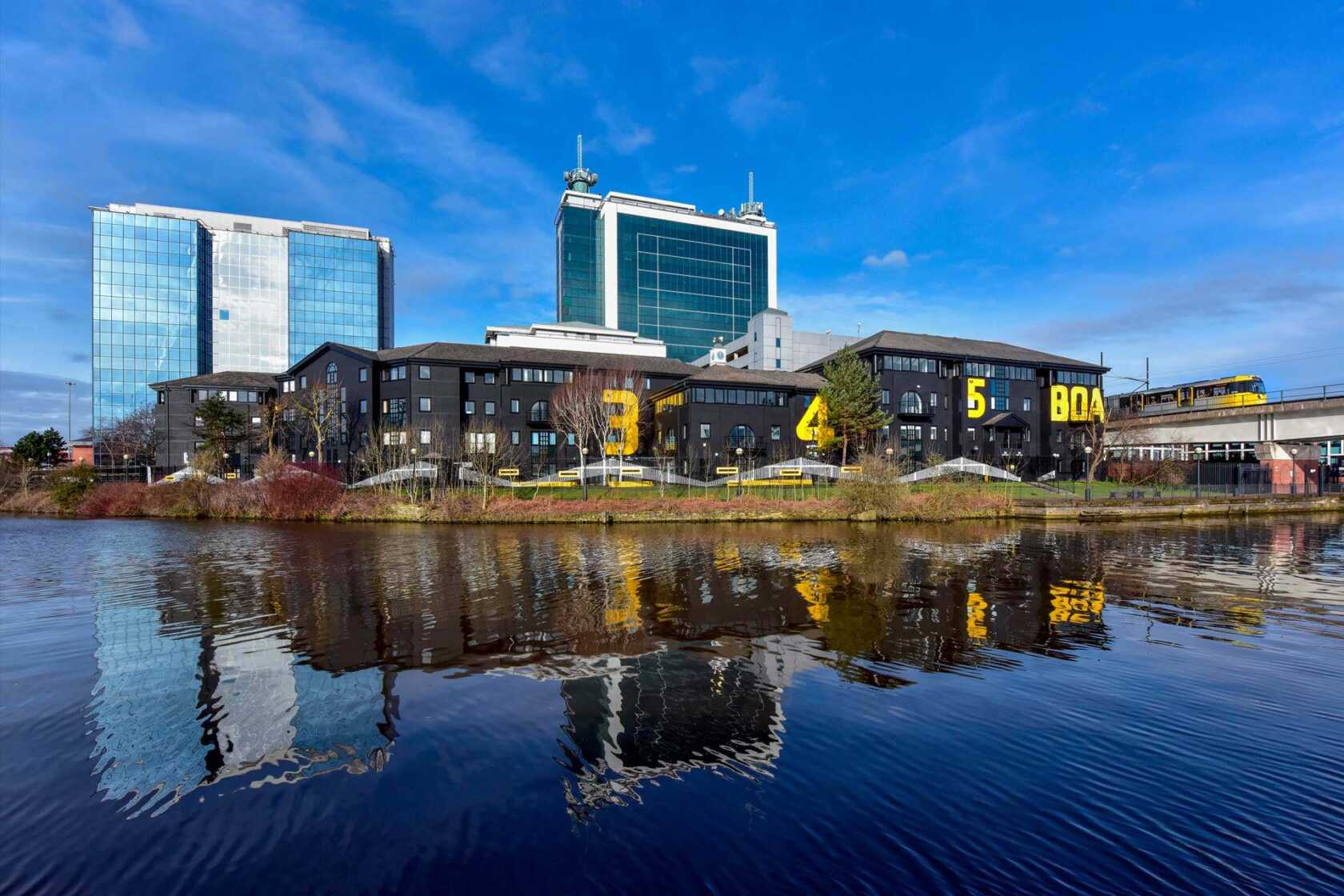 One of my favourite spaces is the innovative outdoor seating area complete with ping pong table, ideal for clearing the mind and getting the creative juices flowing! I'm told many meetings have taken place over a quick match - so much more inspired than a stuffy board room which would have been the norm a decade ago. That's what I love most about the whole plot, it's transformative, it's dynamic and it reflects a new way of working which aligns with the range of businesses who have already chosen it as their work home.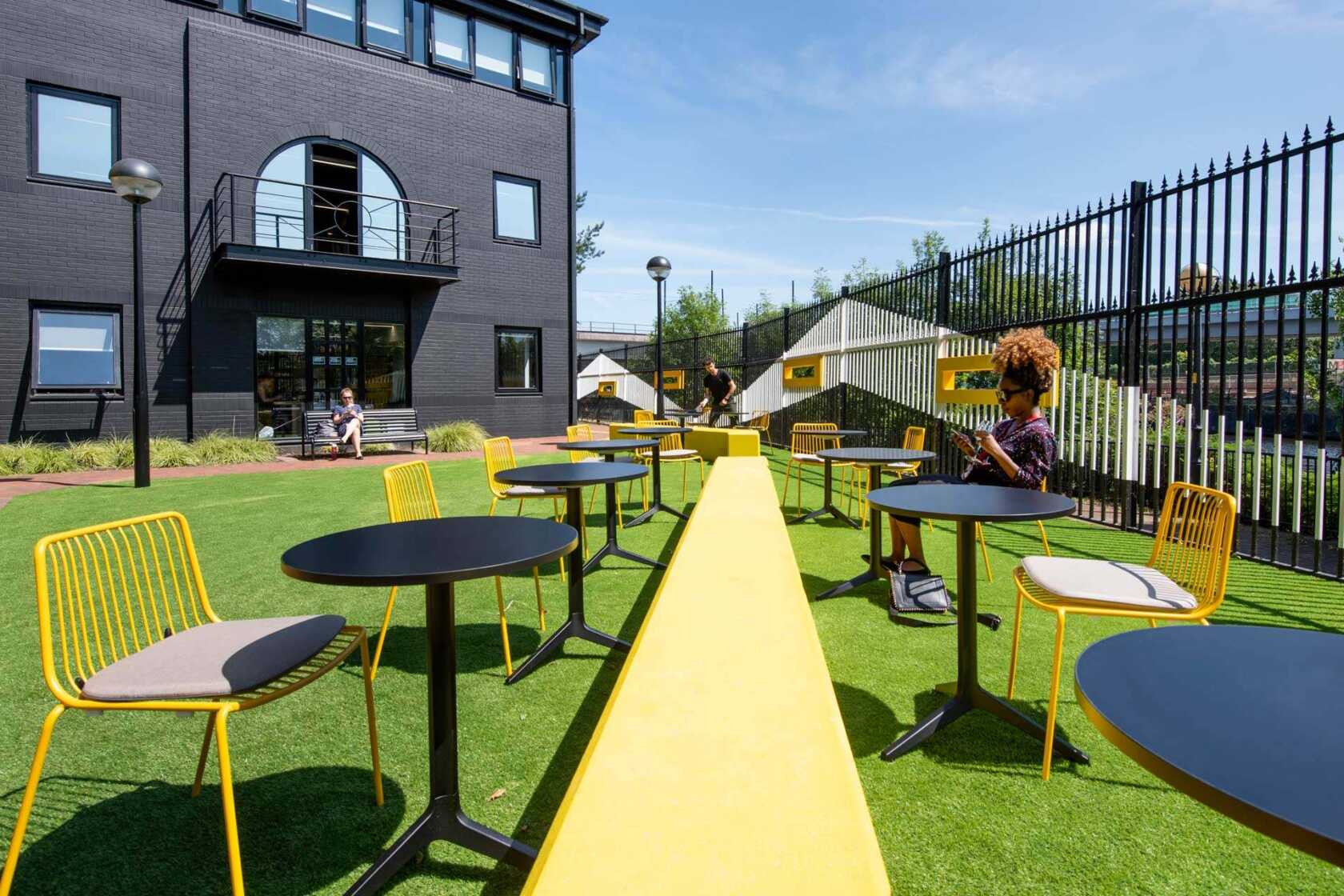 It feels like we've rewritten the rule book in terms of what a workspace should be. We offer open, spacious, and engaging spaces full of personality and charm, ranging in size from 270 sq ft to 8,400 sq ft. Our occupiers are free to adapt the space themselves or can request them fully furnished if that suits them better. Every space feels fresh, and reflective of the business it homes. There's no one size fits all and I relish the individuality each client brings. We offer bases for long established businesses, start-ups and everything in between, uniting a wonderful concoction of people. Perhaps best of all are the balconies which overlook the river - a tranquil and peaceful place to work on a sunny day.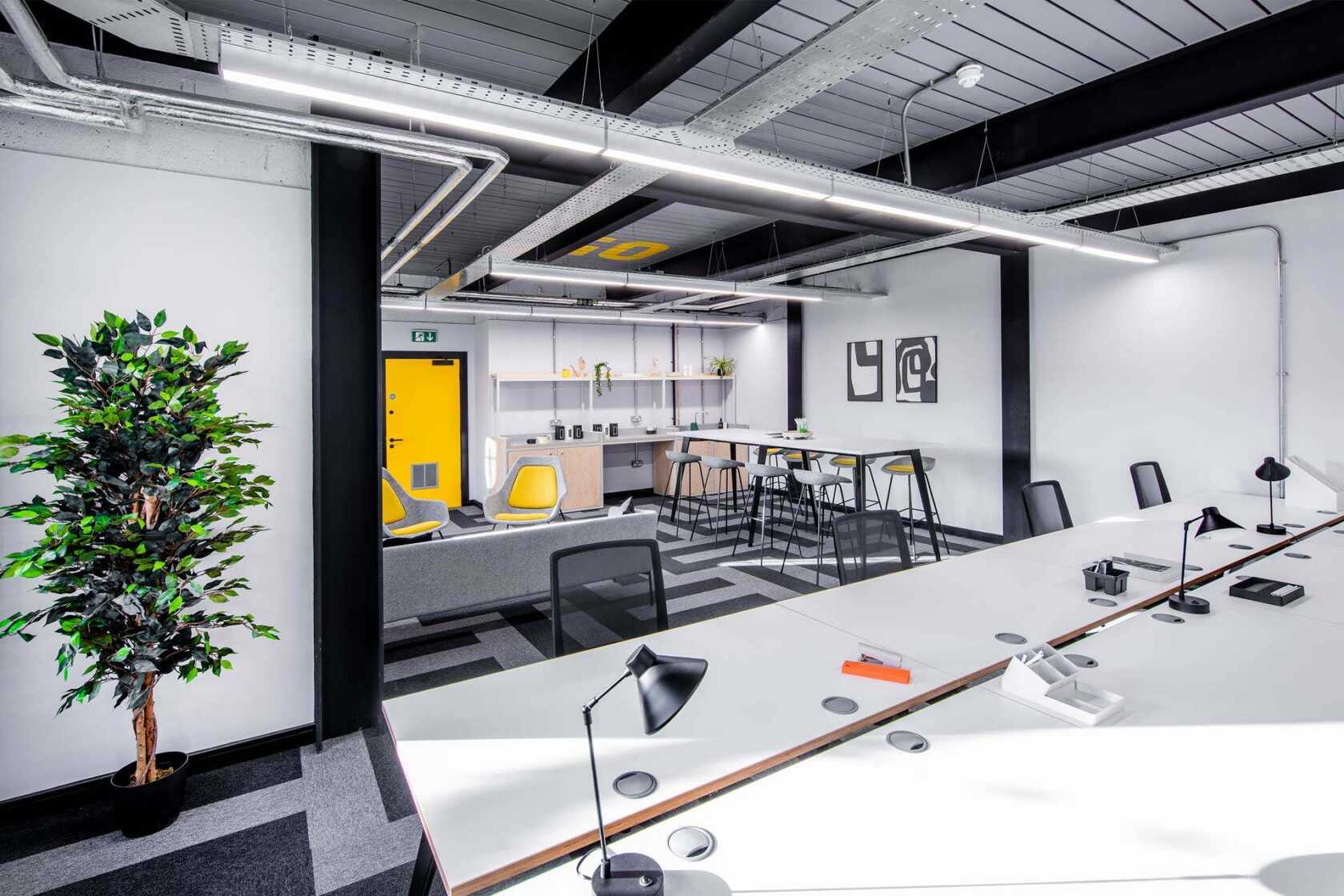 A new space for occupiers
And now we've added to all this with the hub; working with Studio R2A, we've redesigned a former café into a communal space for customers – a colourful, well-designed environment for meetings, chats, coffee and more,
Trust me when I say it's an inspirational environment, and the place in which I base myself each day. It's a great place to meet people and gently network. We also have a large TV in here which I use to show any major events that are happening in the world, the latest being the Women's World Cup matches which attracted more and more people the further England progressed. It's a great way for the different businesses to informally connect which generates a feeling of togetherness for the work community that's evolved here, there's a really happy vibe.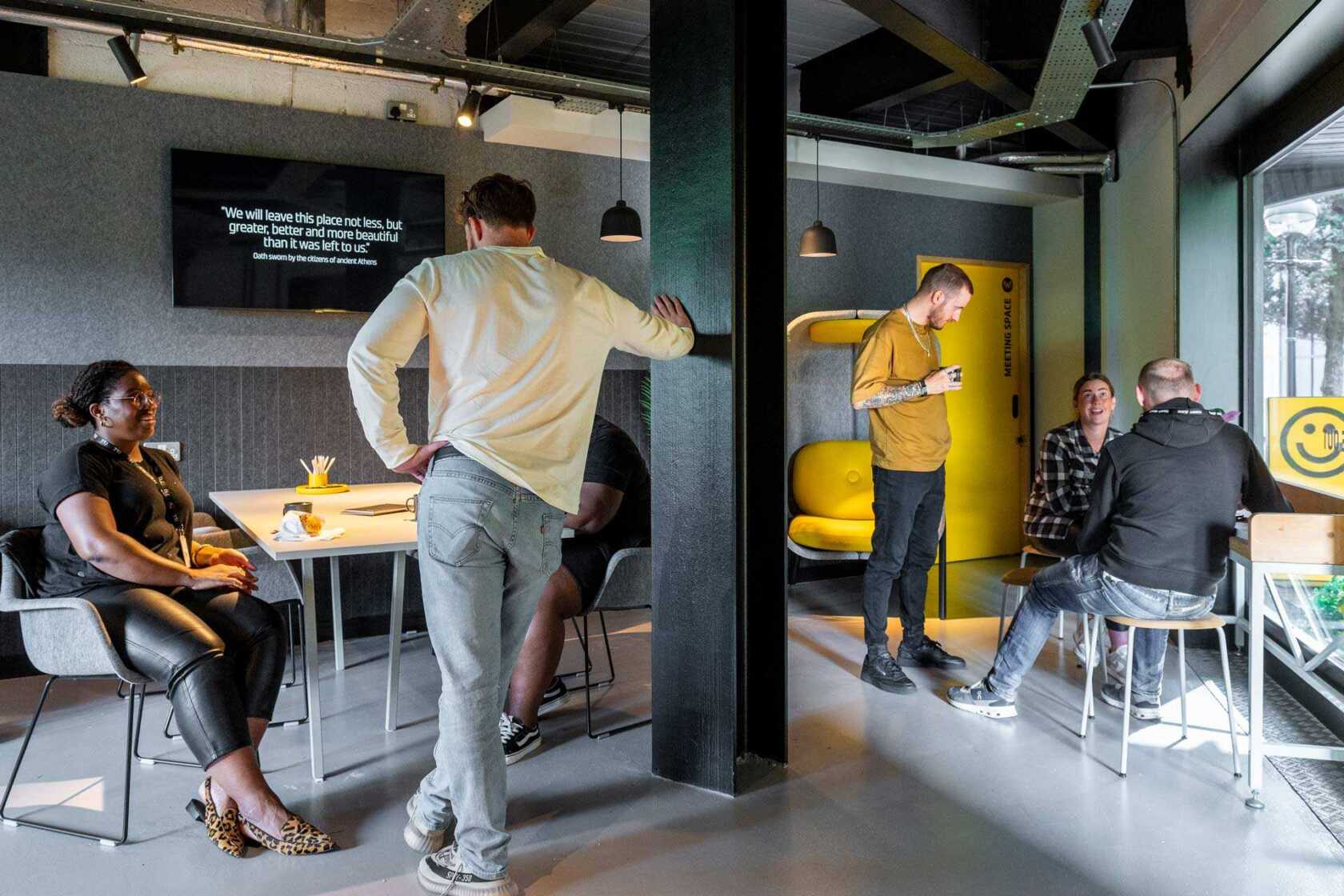 Other amazing features include the on-site café in exchange quay, Post Office, showers, and our immaculately maintained gardens encouraging people to enjoy the natural surroundings overlooking the River Irwell. There's also the option to book a meeting room which is a great little extra many on site take advantage of. I've found people have really embraced the different spaces available to them here, whether outdoors or in, having the choice and flexibility to work where they wish offers a lovely freedom and spontaneity to their working life.
We're in a brilliant location here at Salford Quays with the tram station providing direct access to the city centre and The Trafford Centre. Media City is just a stone's throw away so accessibility is seamless. We also have fantastic parking facilities for those who prefer to drive and for the more active amongst us there's bike racks.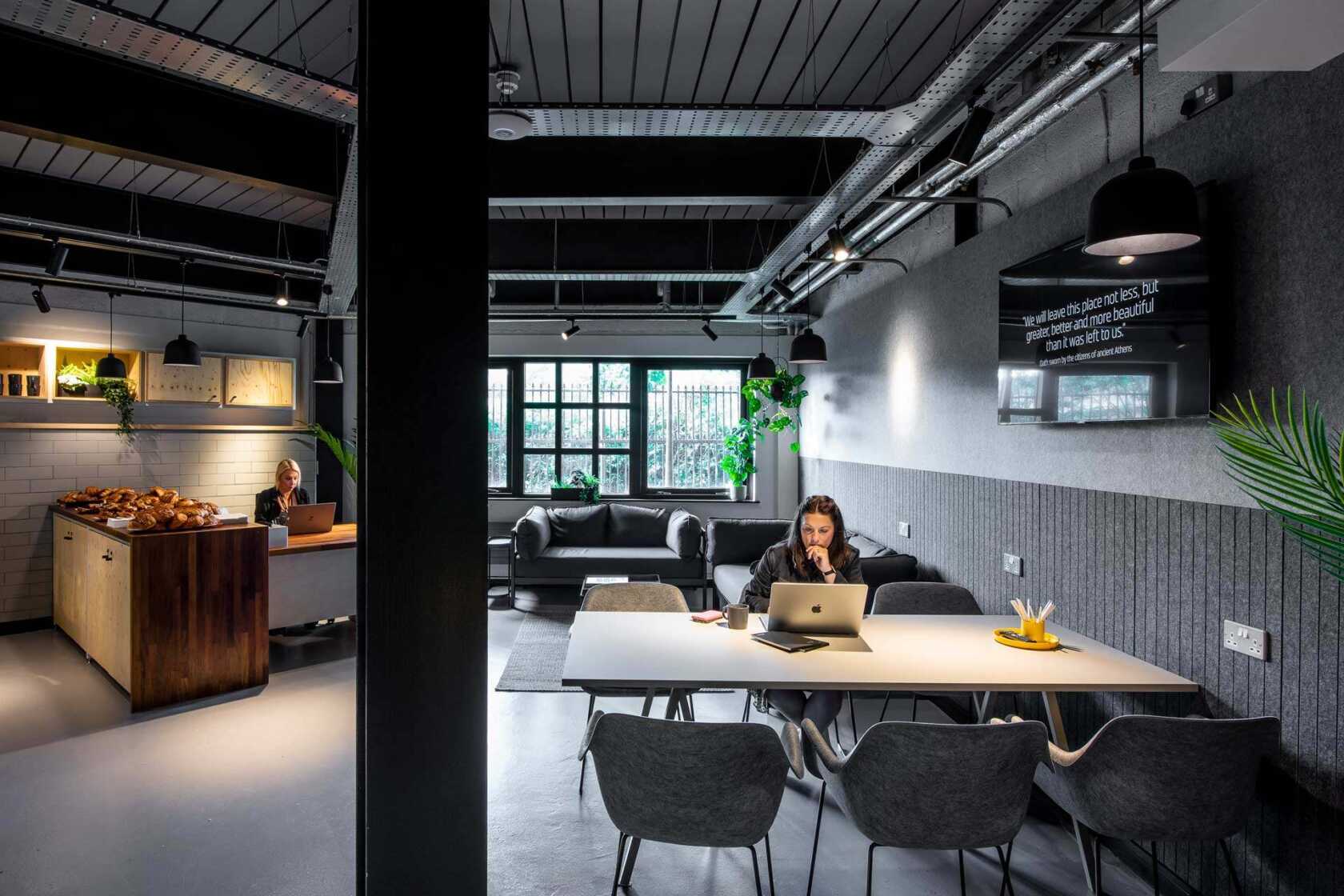 For anything else, I'm here to lend a hand and facilitate whatever is needed at any given moment. I love the hustle and bustle of being around creative and innovative people, no two days look the same, exactly as it should be! Having such extensive facilities combined with the variety of people that use them has culminated in a wonderful atmosphere, it's a great place to be. We currently have some furnished workspaces available - a rare opportunity to be part of our burgeoning community and enjoy an abundant work life here at Boat Shed.
Learn more about Boat Shed and the spaces available.
To book a visit and see our site in person, email us at space@urbansplash.co.uk
Want to be kept in the loop about all things Urban Splash? Then sign up for Newsplash!
Our monthly news round-up with the latest and freshest news on property development, place-making, housing, architecture, events and careers sent straight to your inbox.
Looking for something else?