Blog by Alice Irving
Inside Northstowe Secondary College, Inholm's local high school
We find out what school life is like and what's coming up in the future at Northstowe's state-of-the-art secondary school
Situated just a few steps from Inholm – our modern, Cambridgeshire neighbourhood – is Northstowe Secondary College.
Although it's relatively new, with its dedication to serving local families and its ambitious plans for the future, this local secondary school is fast becoming a cornerstone of Northstowe's community.
We caught up with headteacher, Carole Moss, to find out more about school life here – past, present and future.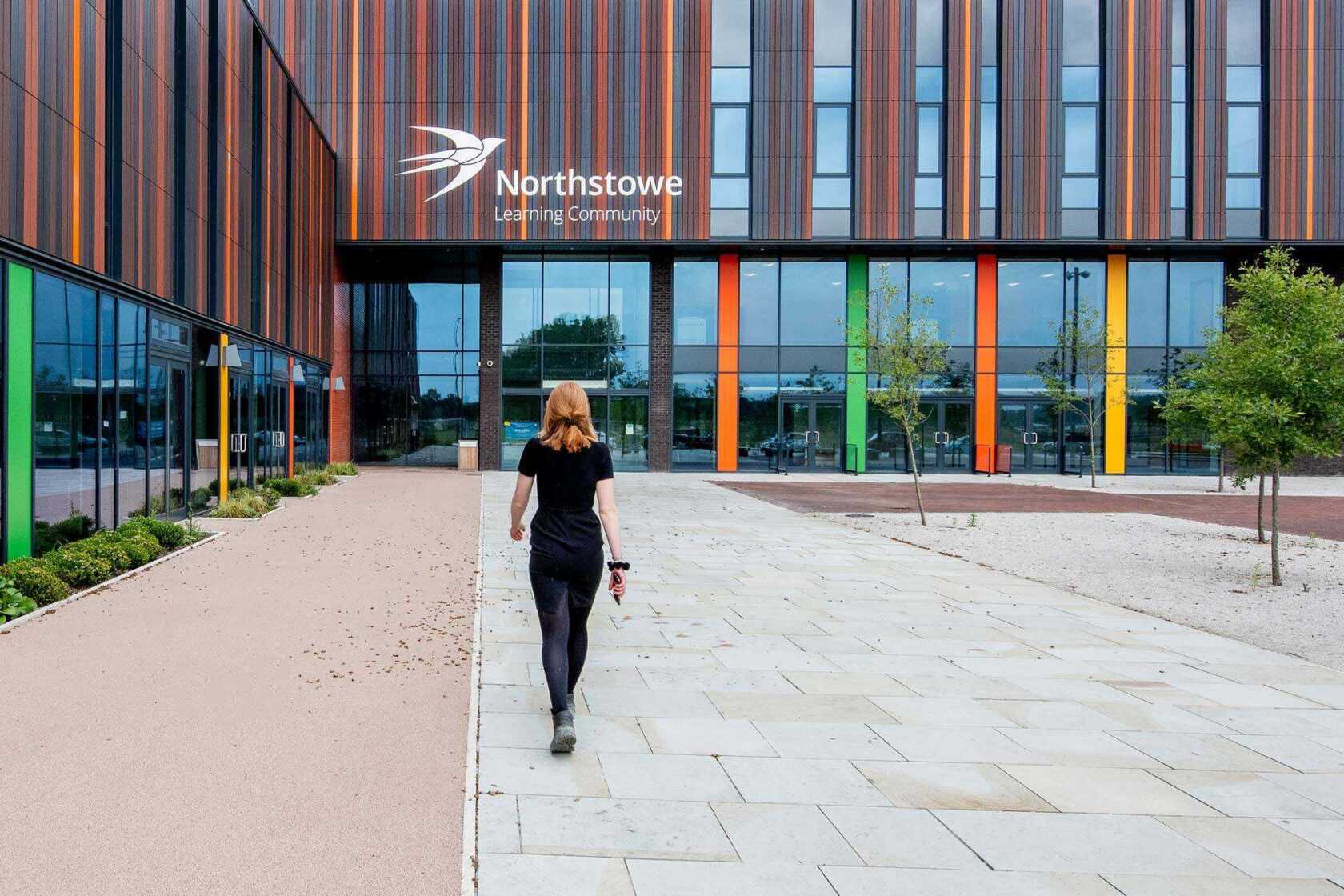 "Our school opened in September 2019 to just 71 Year 7 students," Carole began.
"Since then, we've grown by two year groups – by this September, we'll have Years 9, 8 and our brand-new Year 7s.
"We're actually over-subscribed which is really nice!"
Facilities at the school include a 3G pitch, football pitch, hockey pitch, tennis courts, netball courts, the sports hall, dance studio, a large theatre space with a stage, food rooms, DT rooms, and eventually construction and engineering facilities, a community café by the autumn term of 2021, a gym by January 2022, and even a swimming pool by 2026.
Many of these facilities can and will also be used by the local community as well as the students.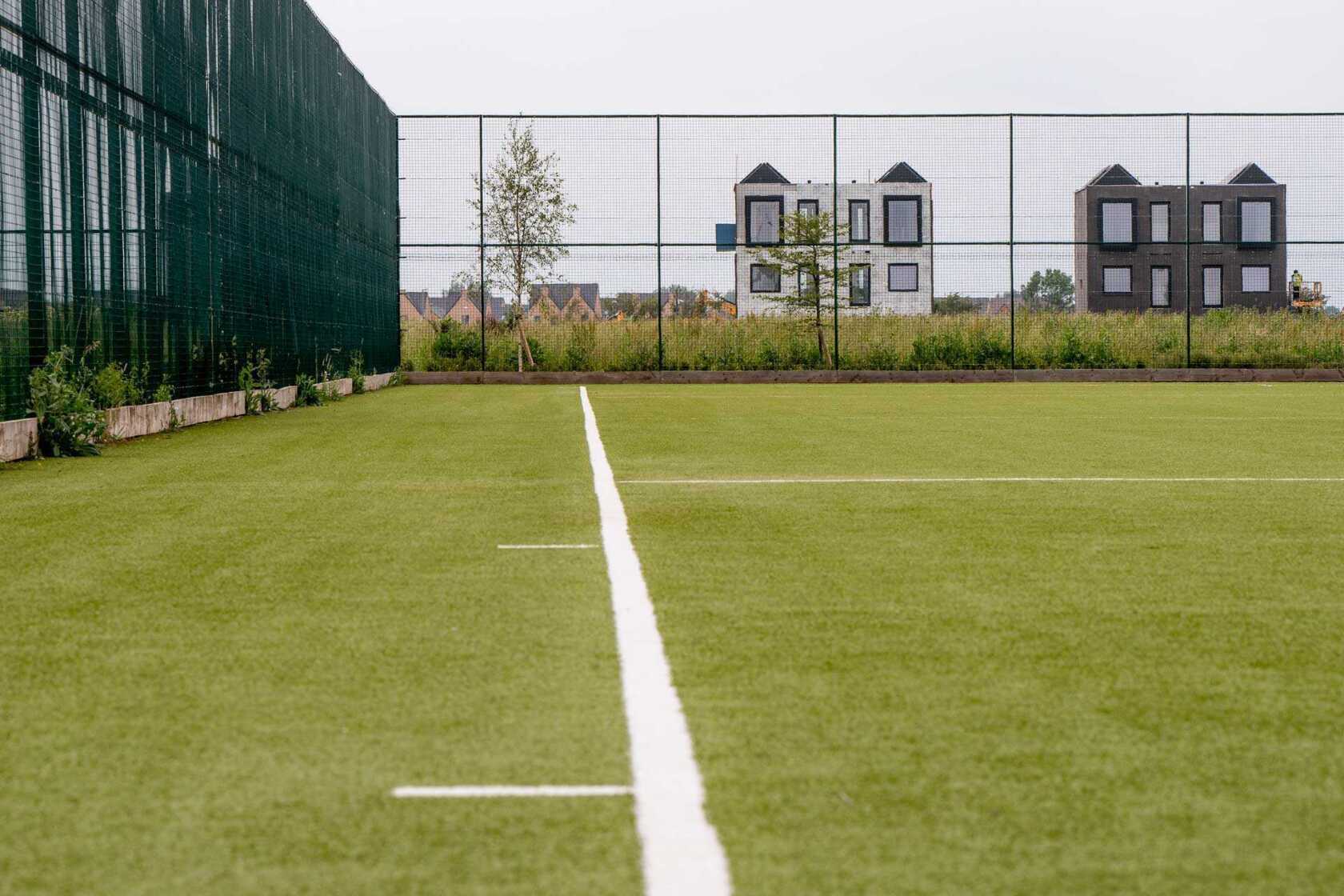 Carole said: "All our rooms are wheelchair friendly, so in the food rooms for example, we have eye-level ovens and adjustable counter tops.
"We also have lifts in each part of the building too so it's really accessible.
"We share our campus with Martin Bacon Academy – that's a special school for children aged from three or four years, right up to 19-year-olds.
"We share resources – so some of our students go to Martin Bacon, and some of the Martin Bacon students come to us to access our facilities here.
"Our entrance is shared too, which is great for families who have children at both schools and it's great for creating a really inclusive campus."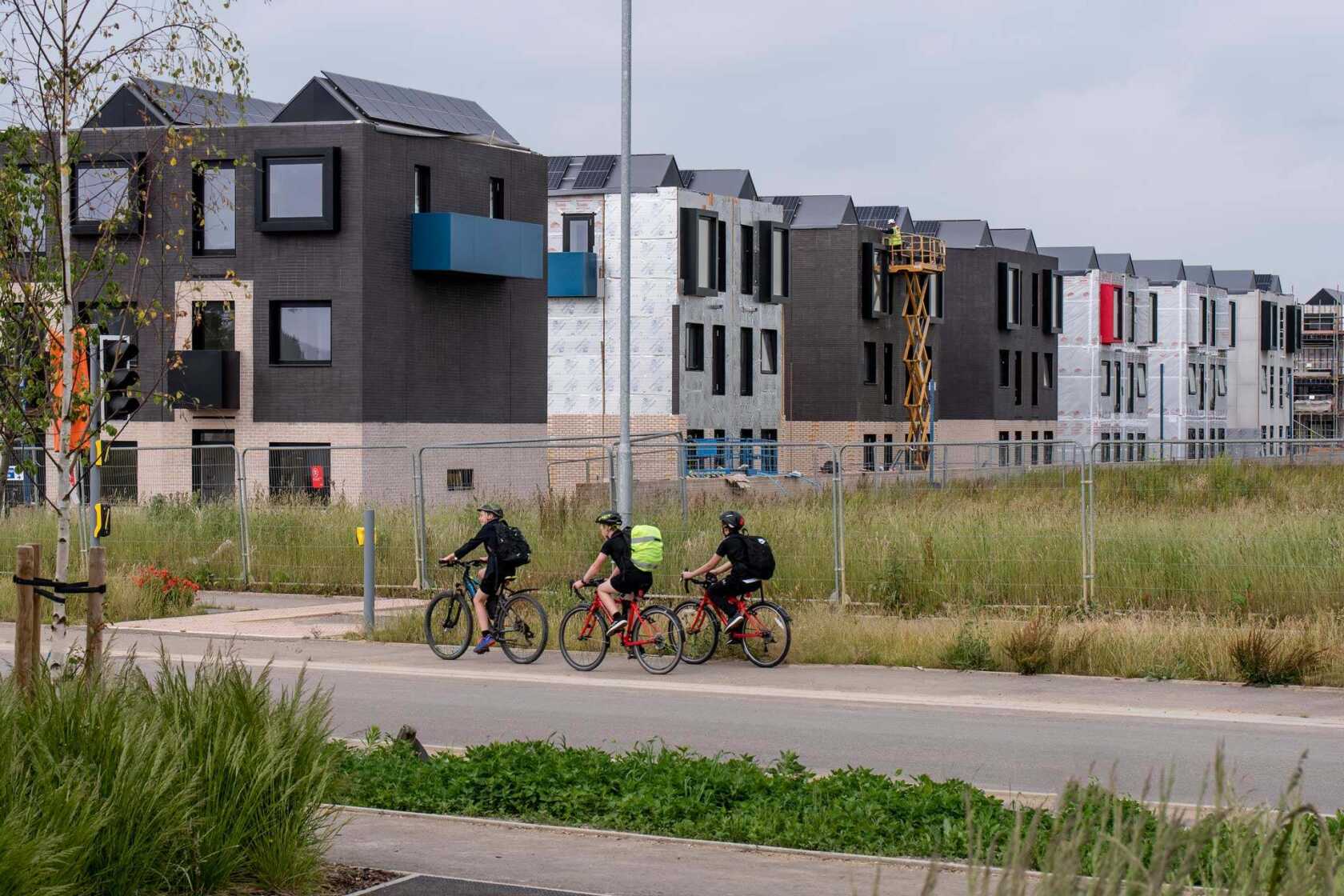 Northstowe Secondary College is due to open its sixth form in 2024.
Carole said: "Depending on where our students live, at the moment, children here have to travel between for hour or an hour-and-a-half by bus to reach the nearest colleges – which can be expensive year by year in travel costs.
"So, building a sixth form for our children is a really big deal for the community.
"It's quite unusual in Cambridge.
"We have a village college model – most of our secondary schools don't have sixth forms, they only cater for 11-to-16-year-olds).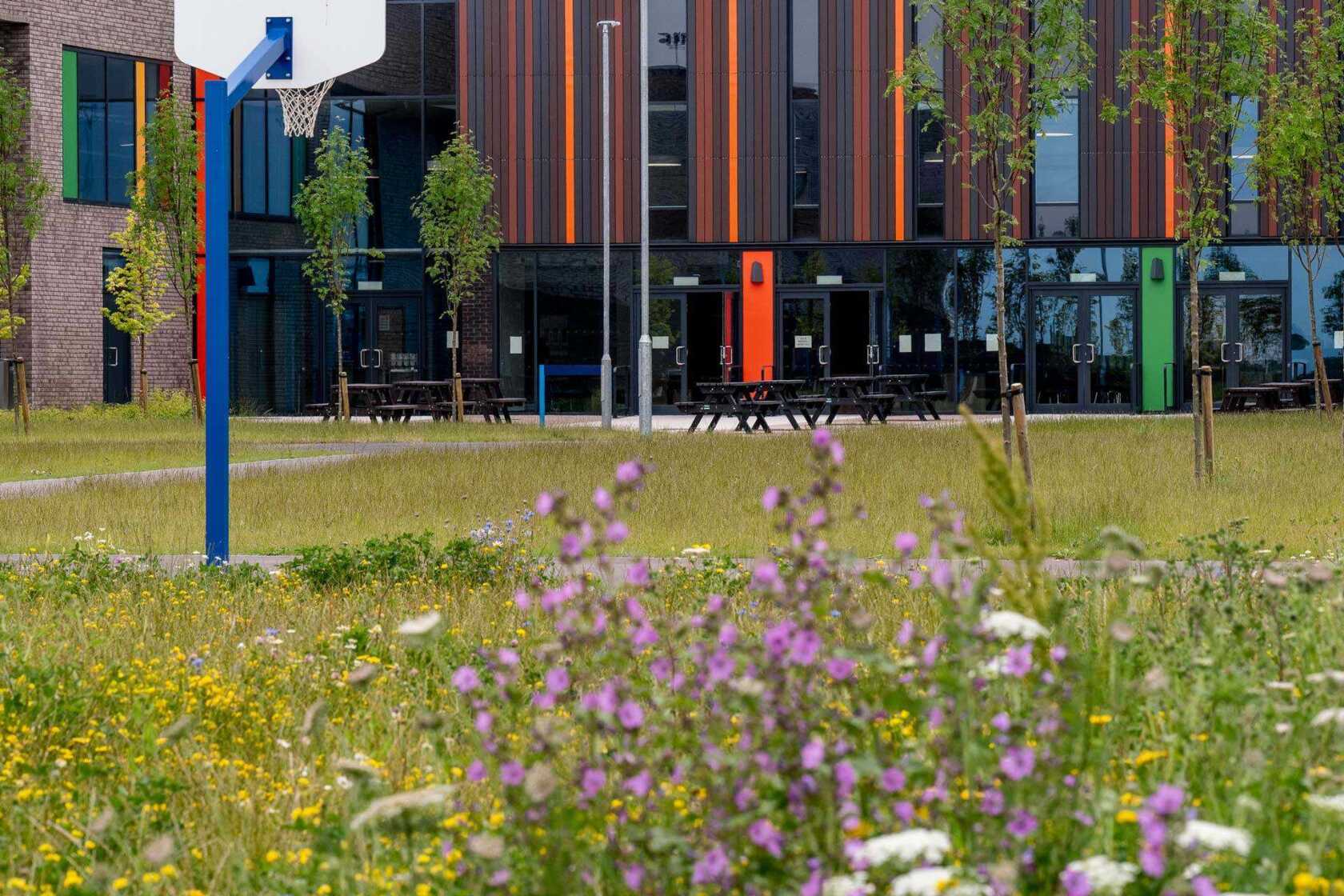 "Our sixth form will be huge for families here.
"There's also a primary school planned for the campus as well so that will be our second primary school on Northstowe."
Interested in finding out more about making Inholm, Northstowe, your family's next home? Book a viewing to see our Town House show homes and let a member of our tell you all about the place in person. Complete the form below to book a viewing, email inholm@housebyurbansplash.co.uk, or call Brandon on 01223 867000.
Find out more about Northstowe Secondary College by visiting northstowesc.org.
Want to be kept in the loop about all things Urban Splash? Then sign up for Newsplash!
Our monthly news round-up with the latest and freshest news on property development, place-making, housing, architecture, events and careers sent straight to your inbox.
Looking for something else?