Blog by Andrew Cross
Our first semi-detached Town House arrived at Northstowe!
The homes were installed at our new award-winning community called Inholm, where we are building over 400 homes, and also showcasing our first semi-detached Town House specially designed for Northstowe in Cambridgeshire.
This is the first time residents in Cambridgeshire will be able to see our modern homes and we couldn't be more thrilled about it.
The homes arrived at Northstowe in three modules each, on one lorry per module and got craned into a prime spot right opposite the sales pavilion and adjacent to the Education Campus at Northstowe. This was the first delivery but I am pleased to say it went without a hitch.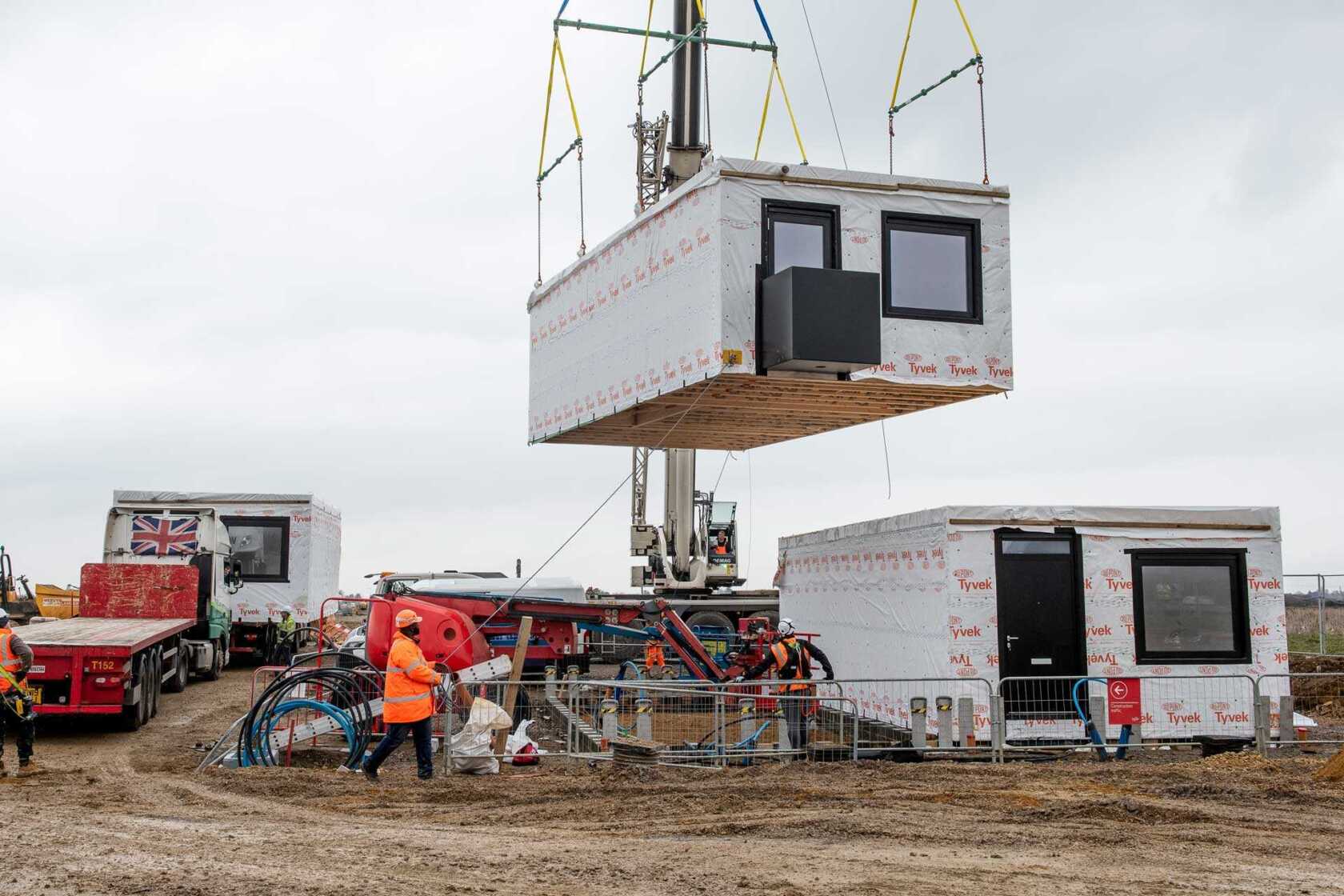 We do things a bit differently to a traditional build so once it leaves the factory a Town House can be assembled in just a few days. We make sure the team have prepared the ground for the arrival of the modules and ensure the arrival and assembly go smoothly.
One of the benefits of building this way is that we can prepare the foundations on-site and complete a lot of the 'messy' works at the same time as the homes are making their way through the factory.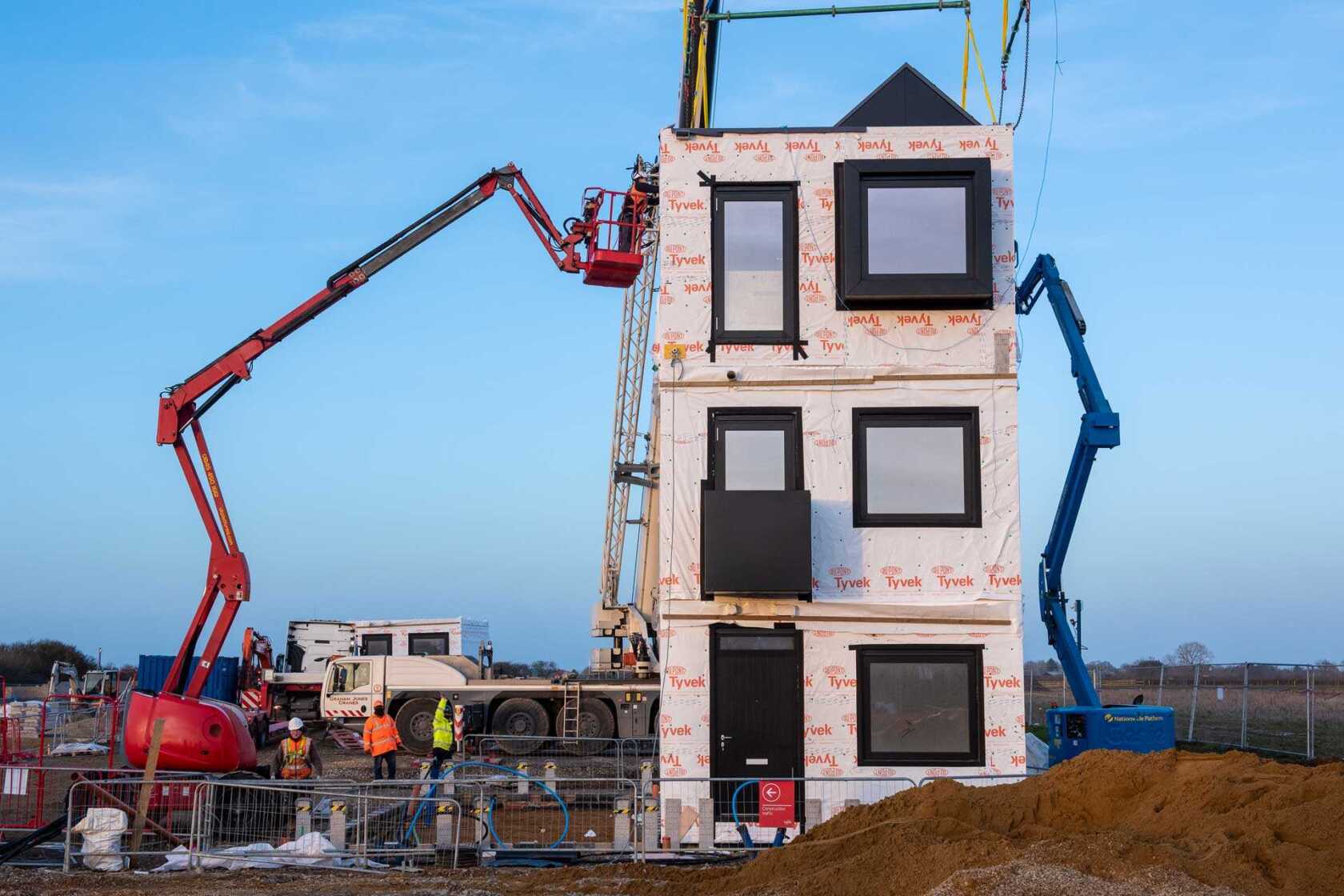 Because most of the work is done in the factory, the main structure is virtually watertight in a day and the power is on as well. It's all pretty slick once the modules are here!
The finishing touches can take another eight to ten weeks; we have a special brick we are using at Northstowe this time instead of our iconic aluminium facades, for example, so that will be fixed and secured into place and the internal design will be a bit special as these first homes will also be our first semi-detached show homes. We hope to complete everything by May this year.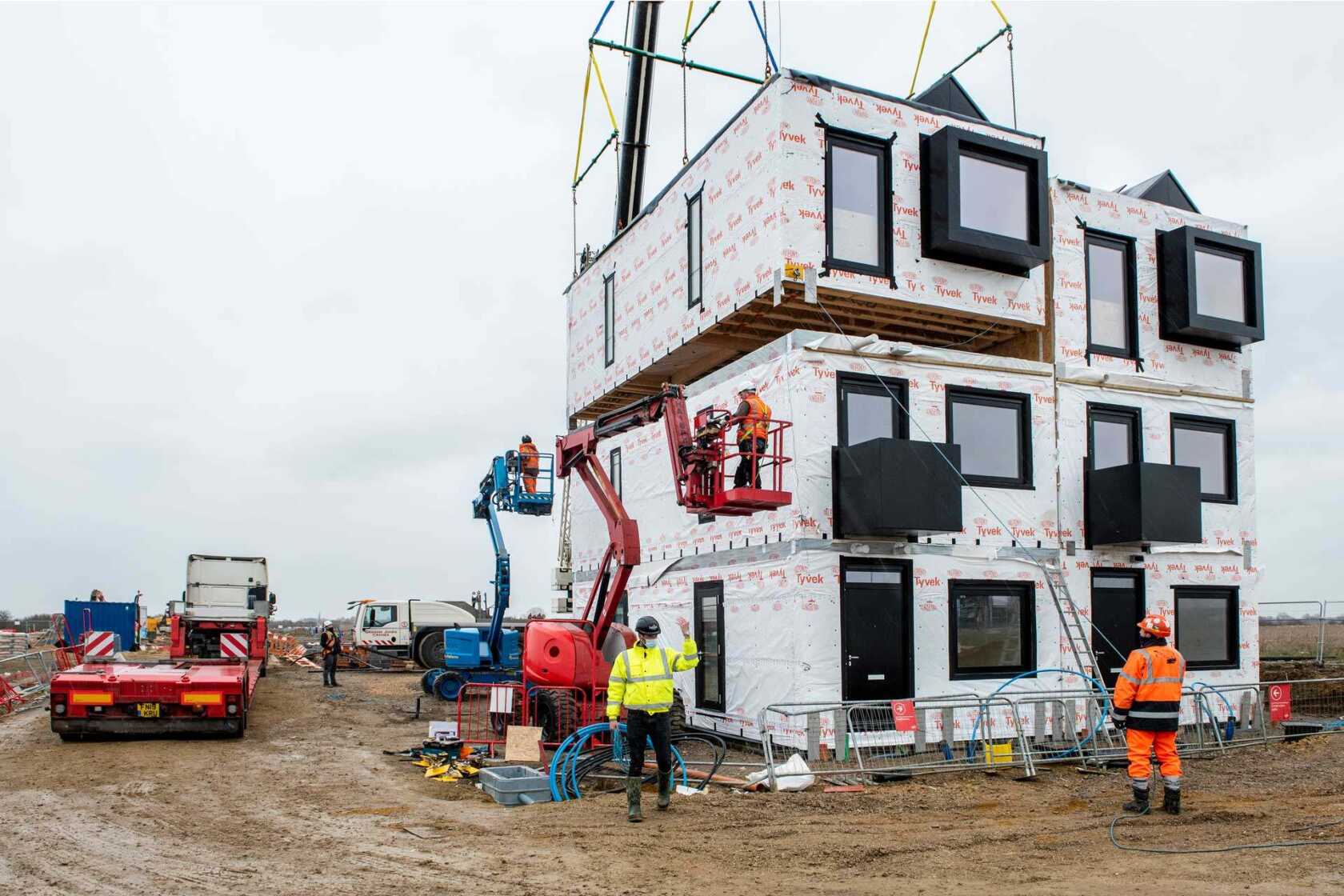 We've also been able to use a lot of local trades from literally around the corner to up to a 50-mile radius of the site to do most of the on-site construction work.
Our stylish sales pavilion is open for appointments to experience our new home configurator, view the model and plans for Inholm. Or, you can view our homes from your home and make an online viewing
Want to find out more? Register your details below
Want to be kept in the loop about all things Urban Splash? Then sign up for Newsplash!
Our monthly news round-up with the latest and freshest news on property development, place-making, housing, architecture, events and careers sent straight to your inbox.
Looking for something else?