Blog by Alice Irving
Celebrating National Bike Week 2021 with a gift for Cambridgeshire cyclists
We distributed 2,000 eco-friendly bike seat covers to the local community surrounding Inholm, Northstowe
There was no better place to celebrate National Bike Week 2021, than our cycle-friendly Cambridgeshire neighbourhood, Inholm, Northstowe.
As a gift to the local community, we teamed up with onyerbikeseat.com to create a range of eco-friendly bike seat covers made entirely from recycled plastic bottles.
The covers were then distributed to locals – including employees of Cambridge Science Park and Addenbrooke's Hospital, and the teachers and students at Northstowe Secondary College (located just up the road from Inholm).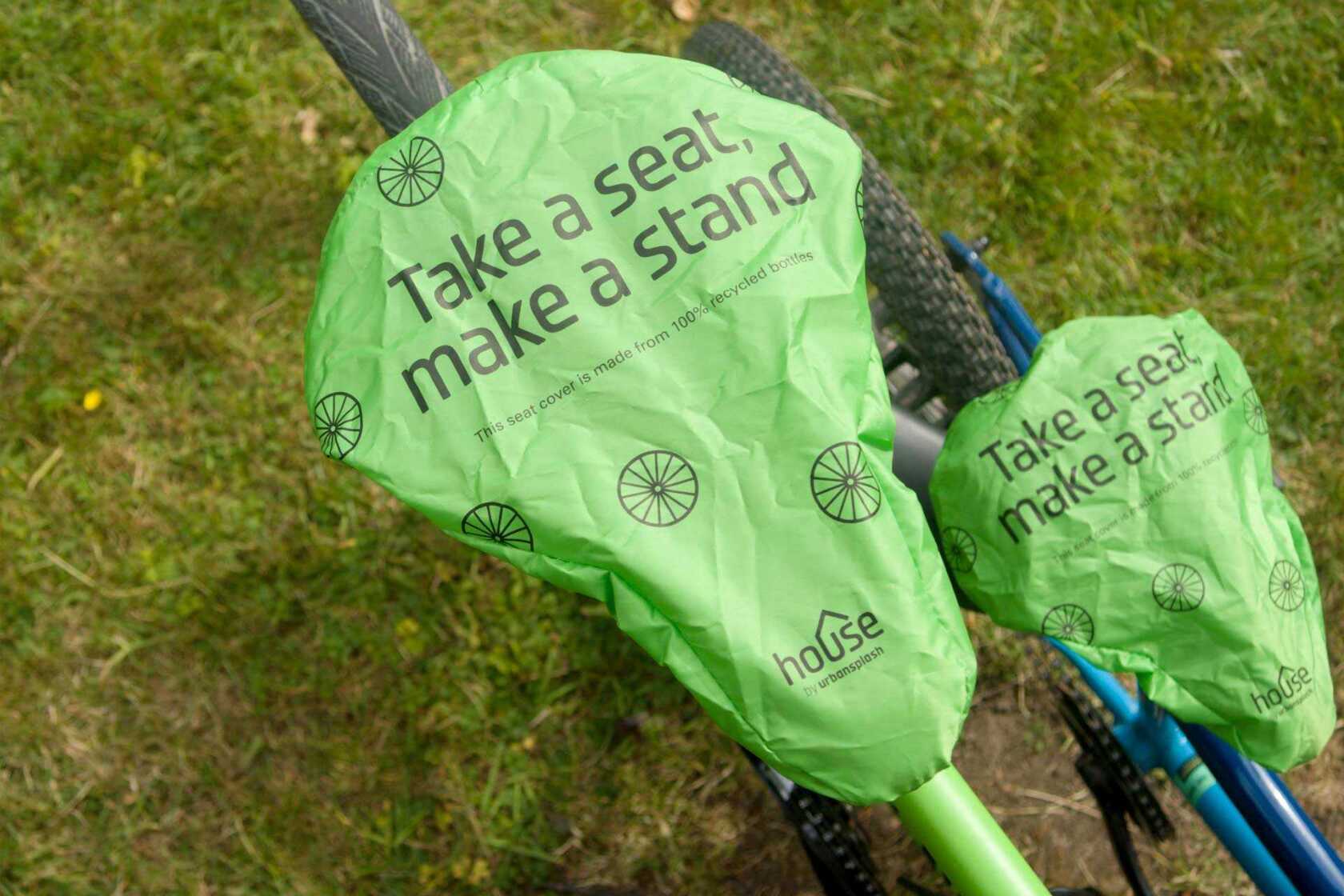 Sustainability, green living, and creating homes and neighbourhoods that encourage healthier lifestyles have always been important to us.

Our homes are built using modern methods of construction (MMC) which produce significantly less waste and fewer carbon emissions from site than traditional construction.
And to benefit the environment – and your pocket too – they have high-quality insulation and are designed with eco-friendly features like rooftop solar panels.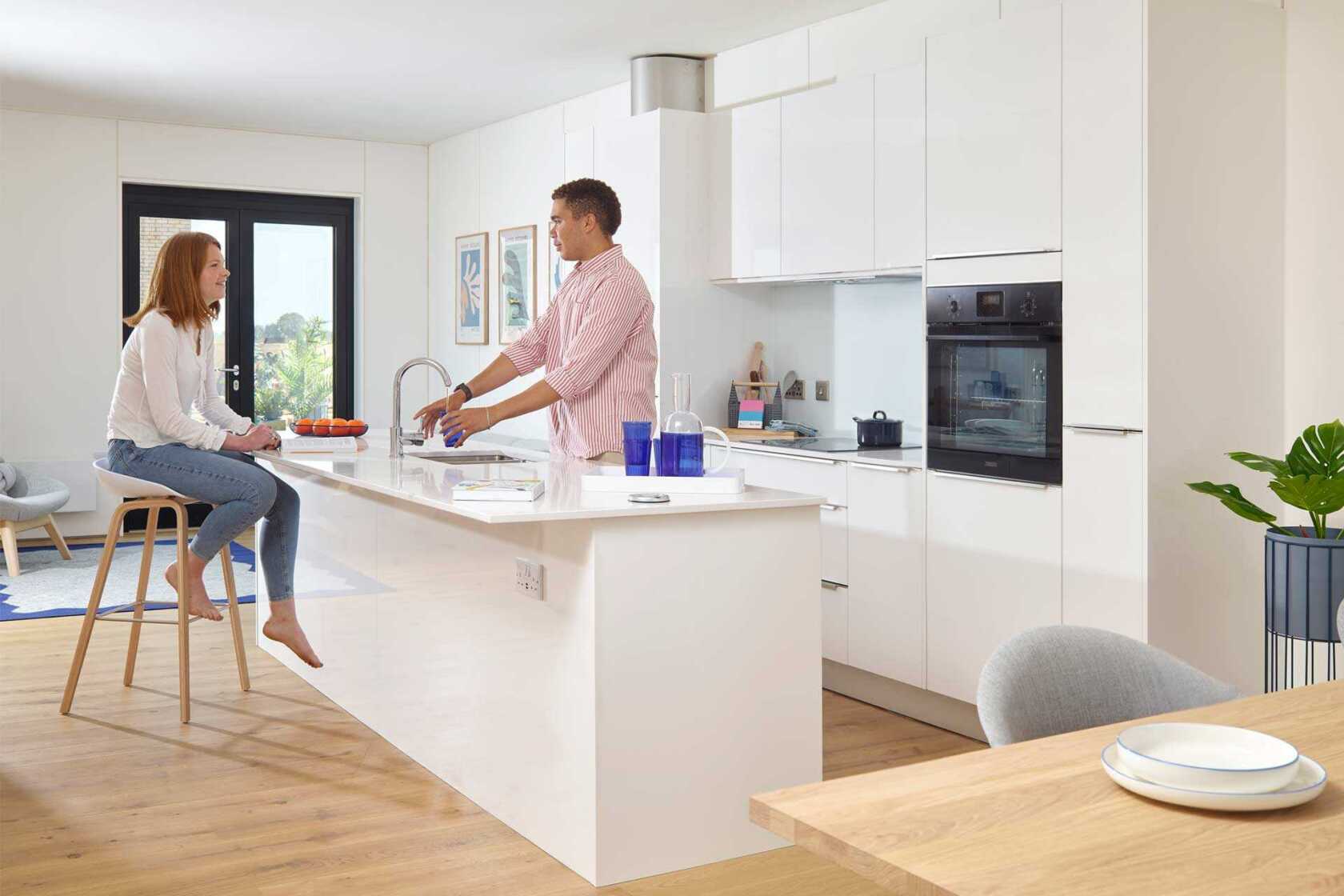 But living green by default goes beyond the walls of the home.
At Inholm, we're creating a neighbourhood where cycling and being outside is encouraged.
A community with bike-friendly roads, tons of green space, good access to the local cycle routes, and where homes are designed to accommodate this healthier way of life with a bike shed in the garden (or nearby)
If living green and sustainability is also important to you, come down to Inholm and find your next home.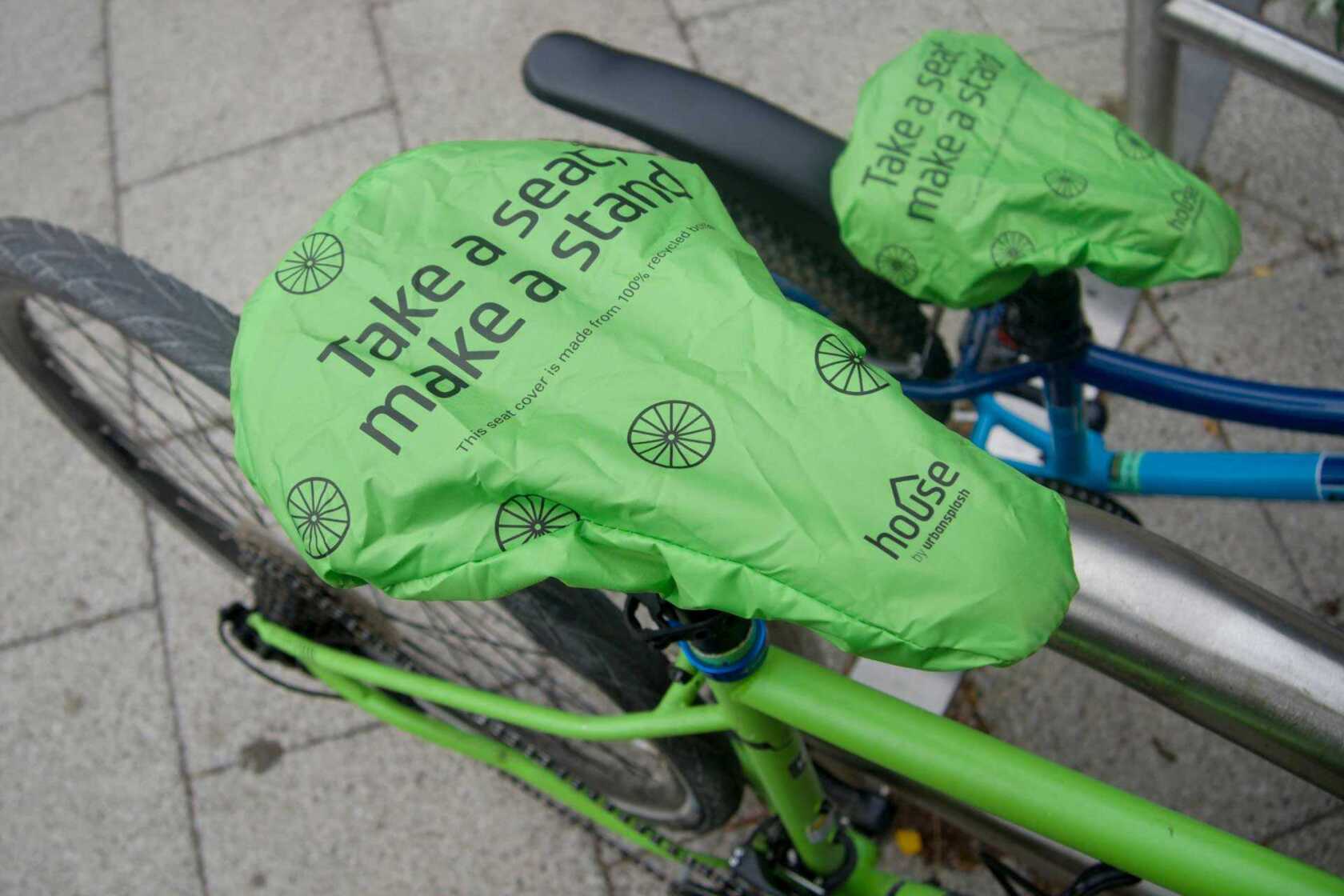 During your visit, remember to pick up your free bike seat cover from our sales pavilion too.
Two architect-designed Town House show homes are now open for viewings at Inholm, Northstowe. To book your viewing today, complete the form below or contact Brandon on 01223 867000 or via inholm@housebyurbansplash.co.uk.
Want to be kept in the loop about all things Urban Splash? Then sign up for Newsplash!
Our monthly news round-up with the latest and freshest news on property development, place-making, housing, architecture, events and careers sent straight to your inbox.
Looking for something else?