Press release - 31 January 2022
Urban Splash completes commercial deals on 230,000 sq ft of space in 2021
Award winning regeneration company Urban Splash has confirmed it completed sales and lettings on 230,000 sq ft of commercial space last year, with deals done on workspaces across the country between January and December 2021.
Among the deals was the sale of 29,000 sq ft of space at City Court Trading Estate in Manchester, and the sale of the entire Barton Business Park in Eccles – a site totalling more than 69,000 sq ft of space.
The company also announced a total 130,000 sq ft of lettings completed during the year – most of which were completed in Merseyside, with more than 21,000 sq ft let during the course of the year at the art deco Matchworks in South Liverpool. Urban Splash transformed this site – the former home of Bryant and May – at the turn of the century, recently revisiting the spaces to bring them in line with the rest of its portfolio. Aoife O'Sullivan is commercial lettings manager and said this lettings success is testament to that: "2021 was a year in which businesses safely got back out into their marketplace. Owners reassessed their needs and opted for better designed, open spaces which can accommodate new hybrid ways of working – something offered across our portfolio where flexibility has always been key.
"An added point of difference for us is continued investment in our portfolio – as we have done at Matchworks, ensuring that we can offer businesses great bases to work from across Northern cities. To secure lettings and retain tenants on such a vast amount of space at one estate is a great achievement for our team."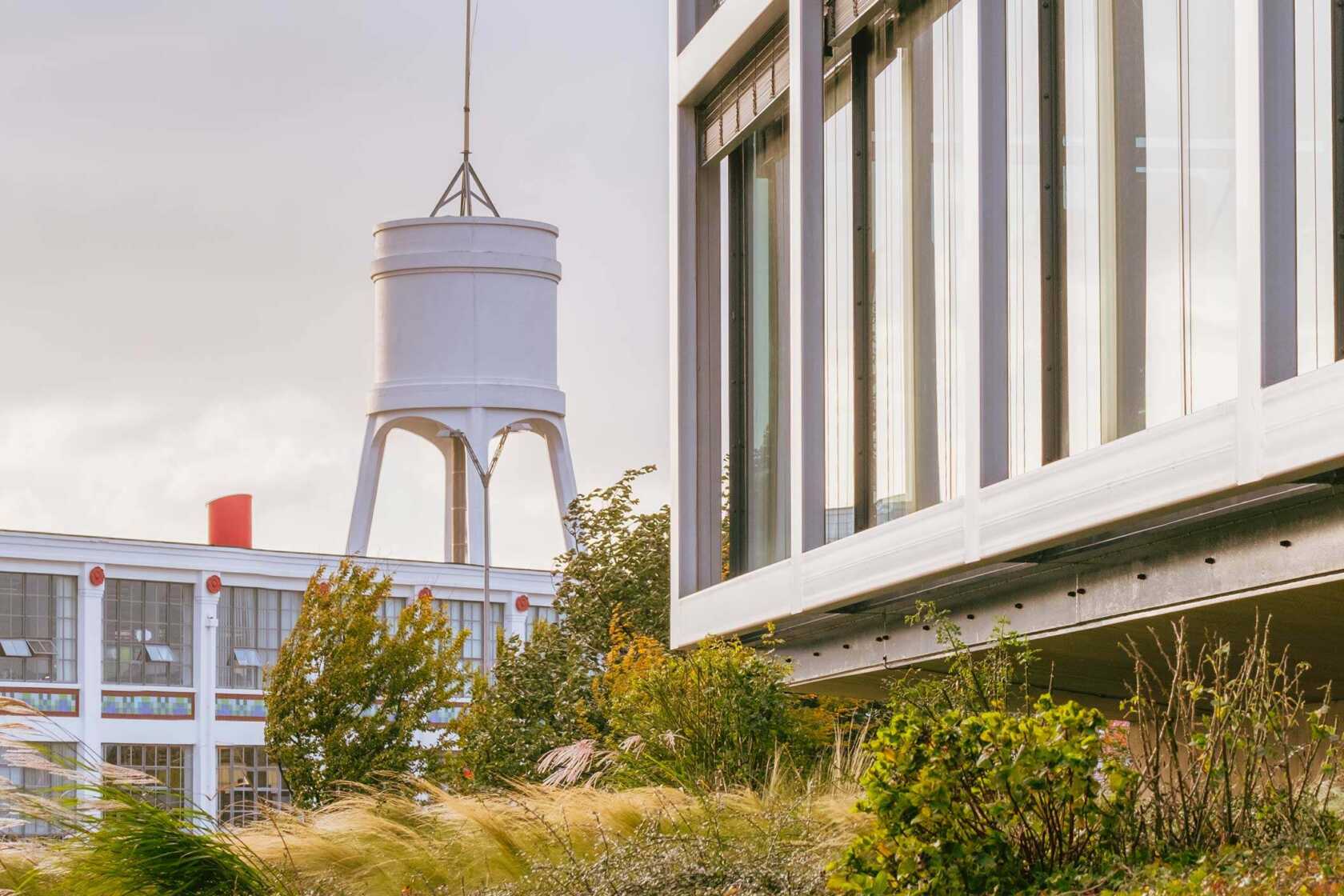 Other lettings were completed in Manchester, where 17,000 sq ft space was let to businesses moving into Beehive Mill and Waulk Mill in Ancoats, and Mansion House – the new Urban Splash apartment offering overlooking New Islington Marina. Aoife continues: "After an understandably muted 2020, the vibrancy and buzz came back in abundance to these appealing areas of Manchester last year.
"Ancoats and New Islington are much desired places to live, work and play right now, so it's no surprise that businesses clambered for space here. In fact, all of our spaces at Mansion House are under offer and we'll soon be announcing the other great businesses joining that in demand space on the Marina."
In Sheffield, Urban Splash also completed in excess of 5,000 sq ft of space at the revitalised Park Hill building in the city; the Grade II Listed behemoth is undergoing a long-term transformation, with Urban Splash also about to unveil its next phase of 195 homes. Aoife adds: "Park Hill is a new cultural quarter for Sheffield, with a restaurant, convenience store, and nursery all added in recent years. Our newest customers will further diversify the mix, creating jobs and contributing to an exciting new community."
Urban Splash manages a commercial portfolio across the country, with other workspace on offer in Salford, Plymouth and soon in Birmingham; in 2021 it also launched new space at 5 Richmond Street in the heart of Manchester's Gay Village where workspaces are now on the market.
Emily Jones is commercial director at Urban Splash and concludes: "We have worked hard during Covid to nurture our portfolio; we have offered flexibility to customers navigating uncertain times, and safety measures that allow their colleagues to continue to attend to work. We have invested in well-designed spaces with large atriums, and outdoor areas that have successfully accommodated the change in working environments since 2020.
"The result of this is a strong portfolio; one rich in diverse spaces for all kinds of businesses – be they retail, leisure space or office occupiers. Our strength is in offering brilliantly-designed spaces, in great locations and we look forward to welcoming more customers into our buildings in 2022."
Looking for something else?