Press release - 17 June 2020
Take an exclusive look around some of Manchester's newest homes
Award winning regeneration company Urban Splash is back onsite and working on creating hundreds of new homes in Manchester this year - including new Town Houses and apartments at New Islington, and new loft-style homes at Avro on Great Ancoats Street.
While sales offices have reopened by appointment only, some customers are still choosing to view the new homes online via a virtual viewings platform. Today, that innovative offering's been extended thanks to a series of brand new images showing what's inside.
They include new, 360-degree panoramas of the two and three storey Town Houses which are being created in multiple locations at New Islington; using the online viewing platform, customers can take a look around the homes, with a floor by floor tour of varying layout options, including an open plan living space, divided rooms, bedrooms and bathrooms.
Working with visualisation studio Uniform, the new images have been created to help customers see an entire space from a fixed point. Sales manager Toby Brown explained: "Technology's becoming increasingly important in the housebuying process, something compounded by the events of recent months.
"We wanted to therefore bring our spaces to life as much as possible, investing in these new images to really make our customers feel like they're in our homes. It's a completely immersive experience which will allow buyers to see the full scope of our homes, with every detail on show."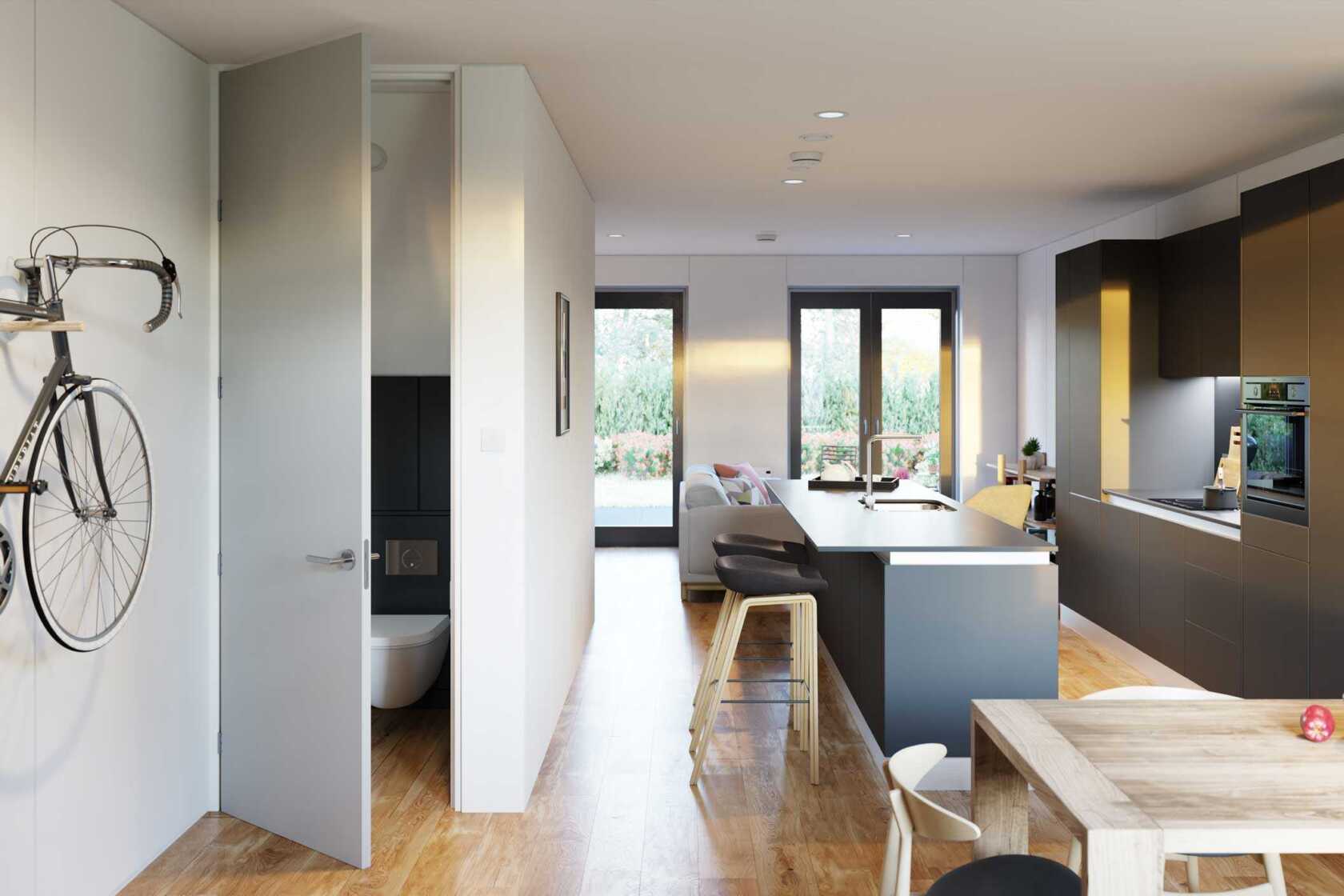 There are also new images of the Mansion House apartments, beautiful waterfront homes which overlook New Islington Marina in Manchester, and Avro lofts – some of the biggest homes on offer in the city, with floor plates of up to 2,600 sq ft. The Avro images show close up detailing of the building's original features including exposed brickwork and beams, much of which is being restored as part of the building's transformation.
Mark Lee, client director at Uniform added: "These new images allow customers to navigate through a series of explorable scenes, by combining images together so that the viewer can move through the space. This is done using a lightweight intuitive browser-based technology - think VR, but without the need for a headset.
"Pixel streaming is also a new technology that we are pioneering with Urban Splash. Streaming complex interactive, photoreal 3D graphics within the browser on any device, with graphics that are created using a real-time render engine, then streamed from powerful servers in the cloud. The result of this is a sophisticated graphic experience without typical browser constraints - and we can't wait to unveil the results of this very soon."
Buyers can also view homes in other areas of the country, with new panoramic images created of homes at Park Hill in Sheffield and Port Loop in Birmingham.
Looking for something else?