Case studies
Resident profiles - Dave and Gill, Smith's Dock, North Shields
Meet Dave and Gill Thornton who recently purchased a three bedroom duplex apartment at the top of one of the Smokehouses. Here they tell us all about their brand new home, the reasons behind wanting to live at Smokehouses, and why they're excited to be a part of the Smith's Dock masterplan.
"Gill and I have reached an age where finding something a bit different is important to us. We've done the suburban house with garden thing, brought up our family, and we decided that it was time to take stock of our lives and plan for the future.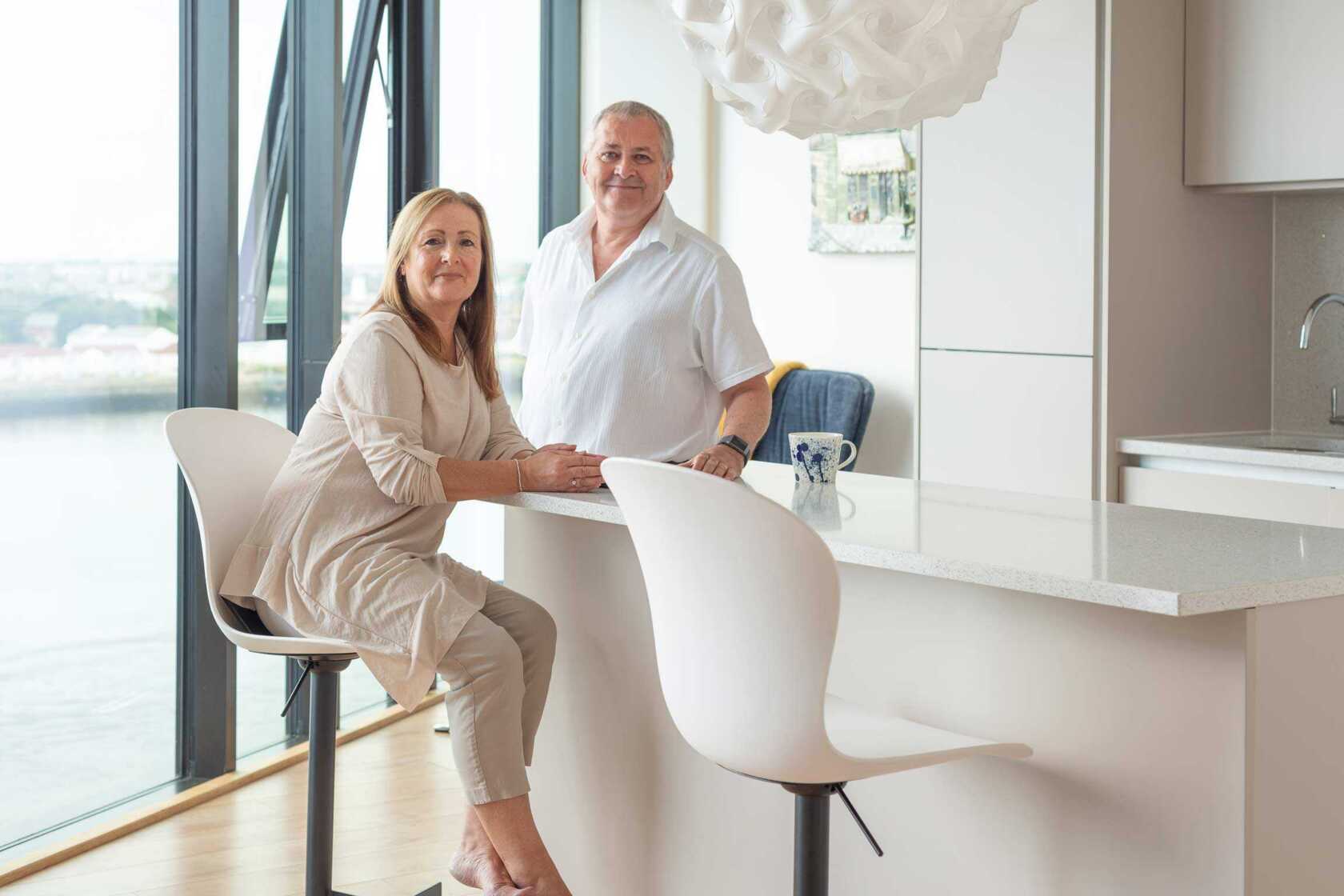 "We both decided we'd like to live by the waterside and also agreed we didn't want a property that needed building works or home improvements. We also wanted to move to an area that was developing, one with masses of potential for the future and Smith's Dock certainly ticks that box.
"We chose the Smokehouses for a number of reasons, but specifically because it's a new development with fabulous plans for the future, and the views are truly amazing – not only of the River Tyne but way out to sea and beyond!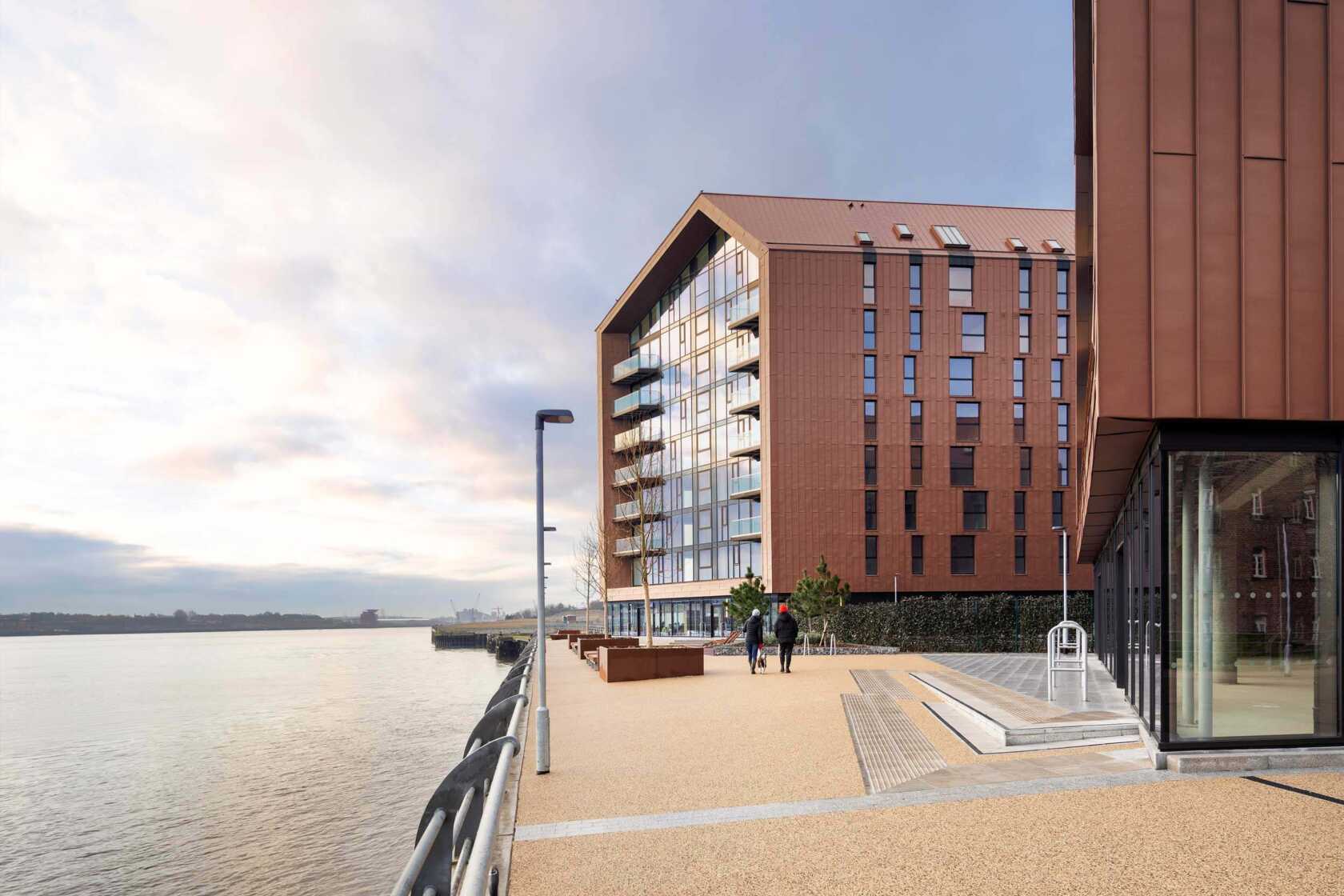 "We were very fortunate in being able to purchase a duplex apartment, right at the top of the building. We have superb views both up and down the river, and there's always something to see, whether it is the fishing boats coming and going, or the cruise ships, or the container ships calling to drop off their cargo. The Fish Quay itself is now buzzing with activity, with new cafes and restaurants opening and still more to follow. It's a very exciting time to be living on Smith's Dock and we're loving being a part of the story.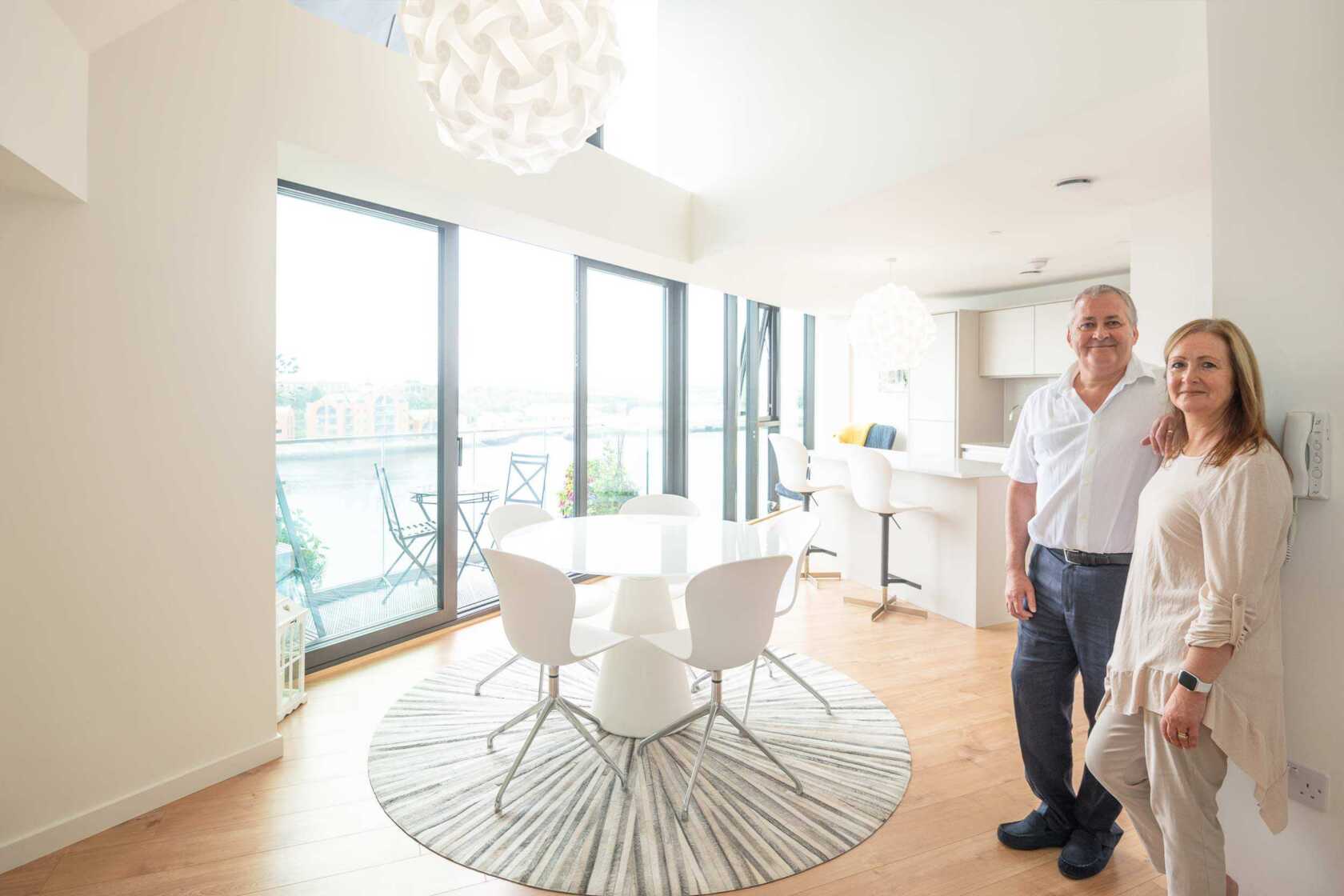 "With regards to the apartment itself, we love the layout and its waterside position is just what we were looking for. We also knew that Urban Splash and Places for People had undertaken this type of development before, so we were confident that, with their professionalism, we were making the right choice.
"We chose the duplex apartment at the top, certainly for the views but additionally for the size. We've downsized from a four bed detached, and whilst the apartment is only for the two of us, our family lives locally and often call round. We have made one of the bedrooms into a dressing room, and the other bedroom can either be used as a further sitting room or a bedroom for our granddaughter.
"We're both originally from North Shields, and whilst we've travelled considerably, North Shields will always be our home. The people are so friendly, and the ongoing development in the area - particularly at Smiths Dock - makes for a very exciting future. The Smiths Dock masterplan is superb and we're thrilled to be a part of it from the very start. We can't wait to see how the development evolves as more neighbours, businesses and visitors arrive – it really is a fabulous place to live."
Looking for something else?