US30 - Guest blog by John Nash and Daniel Harris
US30 - We've watched them add their 'magic dust' to create the inspired and unique
We're proud to work with a great range of property agents across the country, skilled individuals who help market our vast commercial portfolio of office, retail, restaurant, and gallery space.
In today's article – the latest in our US30 series – we meet two agents working on Urban Splash workspace, John Nash from Canning O'Neill and Daniel Harris from Daniel Harris & Company. Each share their views on our portfolio and experiences of working together.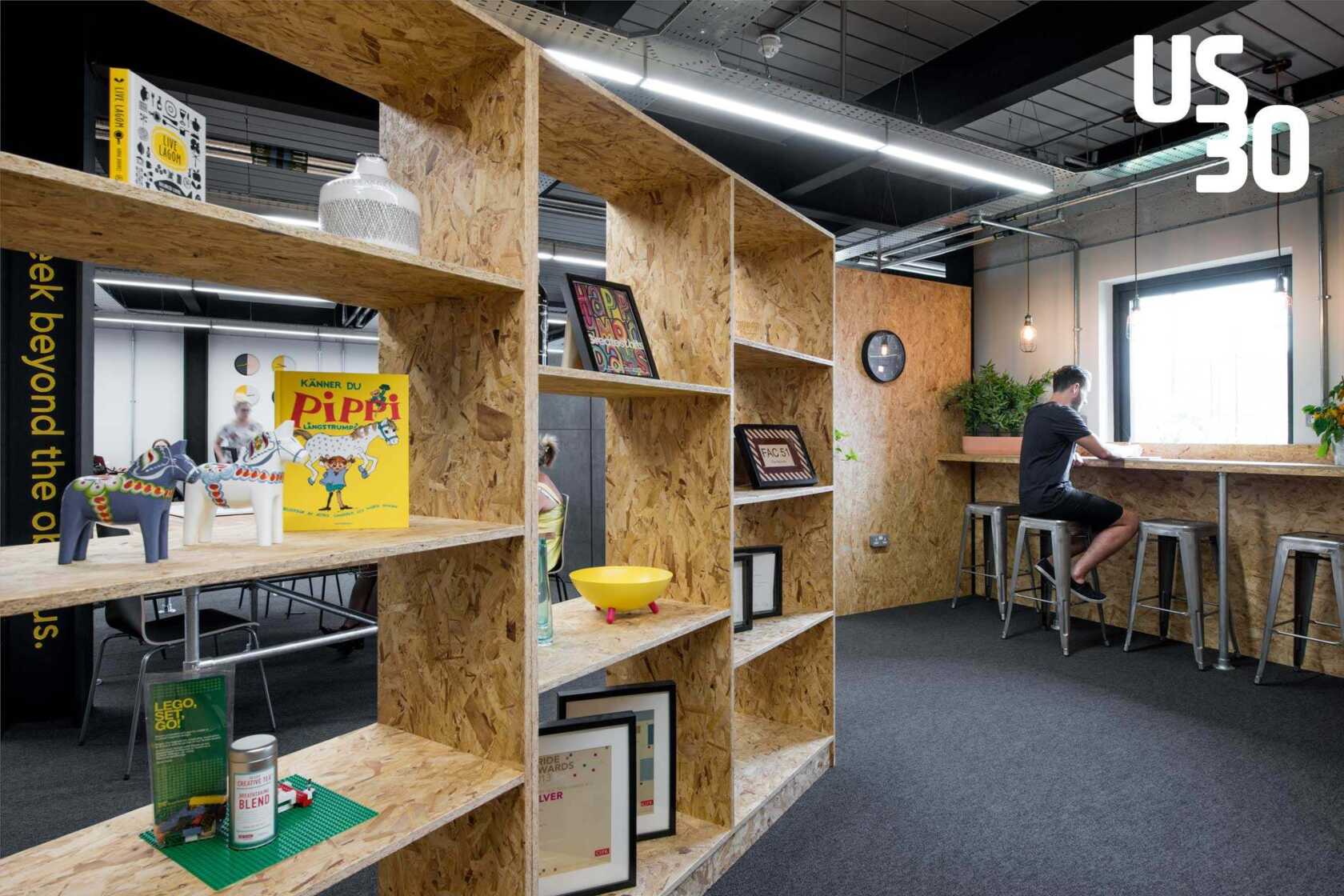 John Nash is director at Manchester-based agents Canning O'Neill. The agency has a strong reputation in the North West, and a specialism for commercial space in the region. Here, John talks about working with Urban Splash.
I've been at Canning O'Neill for a decade now, and Urban Splash have become one of our most important clients in that time. Our specialism is in Manchester and the surrounding areas, so we have the knowledge and contacts to support Urban Splash in its large portfolio here.
Urban Splash is renowned for doing things differently, and whilst some said it will never work, the portfolio just stands out. Urban Splash also has a knack for great locations, investing in areas that others walk away from, and again that's appealing to occupiers who want to be at the frontline of regeneration.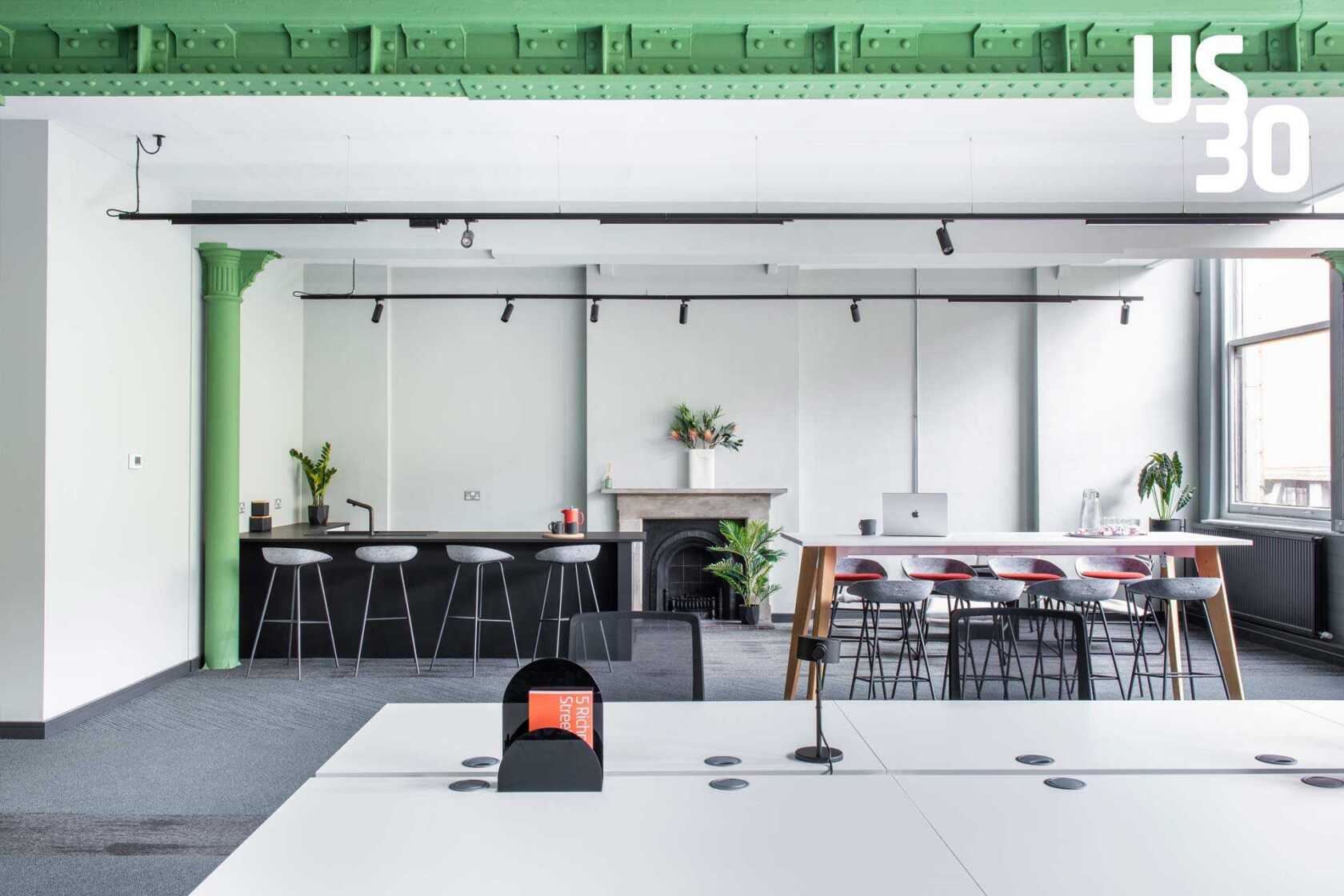 What I like most though is Urban Splash's grasp on change. The property industry doesn't stand still, and we've never seen a more radical shift in workspace needs than in the last three years. That revolution of our need for office space is something that's shocked many, but not Urban Splash, whose longstanding commitment to flexible leases has helped them see deals through.
They've also continually shown they have the foresight to invest, keeping those workspaces fresh and filled with the facilities that modern occupiers want – breakout spaces, green space, communal areas, cafes. The latest example of this is at Boat Shed in Salford Quays, where a new café space complements the rich offering already in place.
They're different, they're bold and they're appealing to occupiers. I hope we can work with them in the next chapter of their story.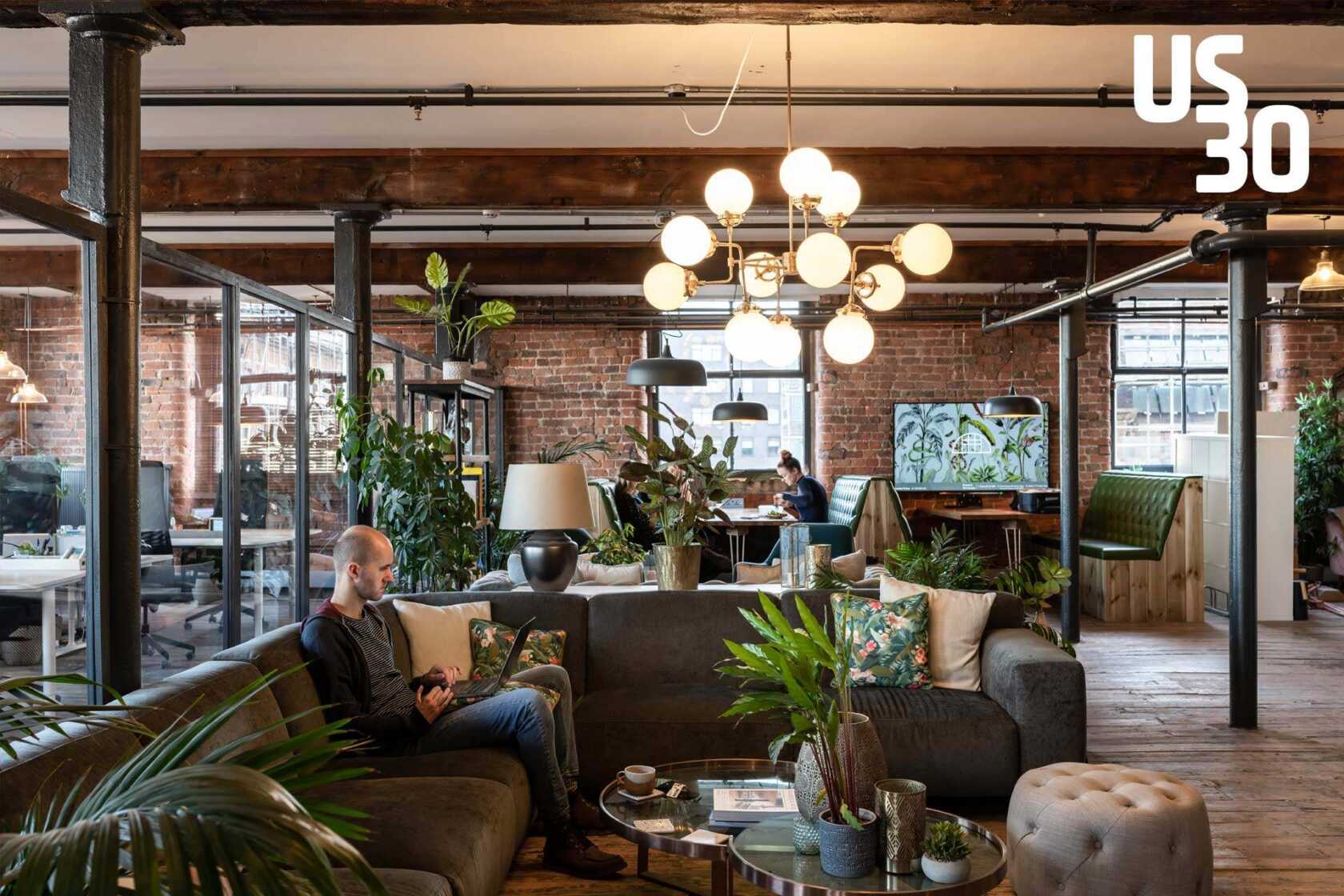 Daniel Harris runs Daniel Harris & Company, a commercial agent that specialises in areas on the fringe of Manchester city centre. For 20 years, Daniel has worked alongside Urban Splash, helping us find the right occupiers for buildings in Castlefield, Ancoats and in between. Here, he tells his story.
Urban Splash has always had a knack for standing out. And I don't just mean the buildings!
I remember one day in 2019, Tom Bloxham inviting me for a discreet walk around the Northern Quarter, but his inimitable style and ever-present leather trilby, patent Doc Martens, and check suit meant it was never going to be low-key.
But that ability to stand out from the crowd isn't just confined to Tom's dress sense, and the design of Urban Splash buildings over the year has been varied, colourful and ensured that they attract the right kind of occupiers.
Their approach is distinctive, and when we began working together in the mid-2000s, our mission was to identify customers who could seamlessly align with Urban Splash's vision for community development. We were first tasked with finding a retail occupier for a convenience store in Castlefield, and in keeping with their ethos, Urban Splash sought an independent operator with an entrepreneurial spirit – someone who could resonate with the future residents.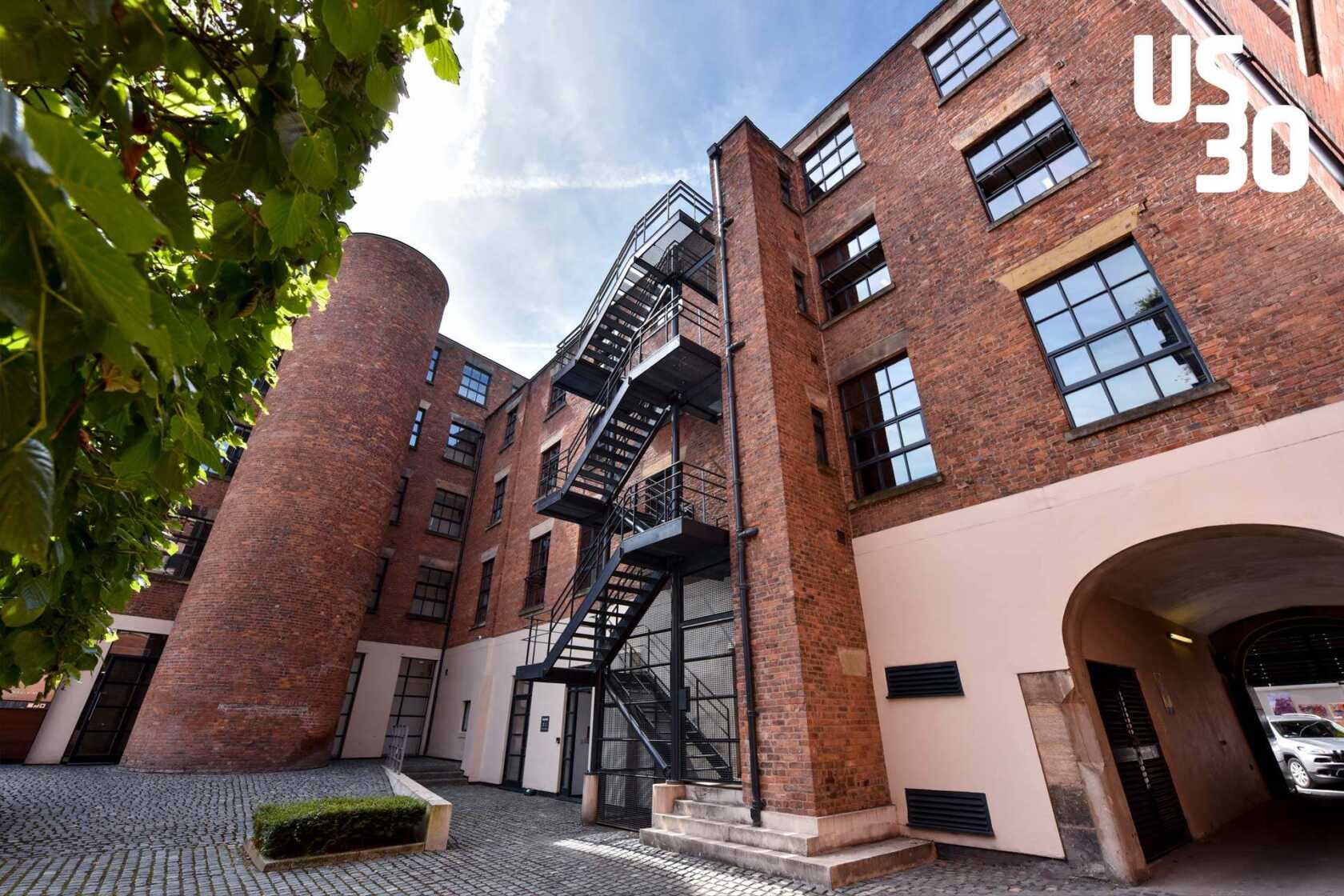 Our search led us to Mital Morar, then a college graduate, who has since successfully established his General Store concept across Manchester and Salford. This collaboration marked the convergence of like-minded individuals and set the tone for Urban Splash's transformative aspirations in Castlefield and Mital's future success.
Fast forward to today and we're still proud agents, extending our Urban Splash relationship, marketing their newer space at Beehive Mill – perhaps my favourite building in their portfolio – and Waulk Mill in Ancoats, watching them add their 'magic dust' – seeing the potential to create the inspired and unique. They're still as revered now as when we started working together 20 years ago especially amongst past colleagues and advisors who we see around the North West.
I'm looking forward to the next 20 years of working together; Urban Splash makes it easy thanks to flexible arrangements with customers, but also because of its proven foresight in a changing world. There's always an appetite for upgrades, with Urban Splash investing in new designs and refurbishment that attract occupiers and meet their sustainability targets.
Want to be kept in the loop about all things Urban Splash as we celebrate 30 years in business? Then sign up for Newsplash!
Our monthly news round-up with the latest and freshest news on property development, place-making, housing, architecture, events and careers sent straight to your inbox.
Looking for something else?