Guest Blog by Richard Eastwood
These new workspaces are coming to Manchester, and they're 'rich' in heritage
This month, we'll unveil our newest workspace in Manchester. Located on Richmond Street, just off Canal Street, these awesome spaces are available to rent from the summer, a great, central and vibrant location for businesses who are growing and looking to get back into the heart of the city post lockdown.
It's going to be brilliant for occupiers; there's an abundance of interesting businesses as neighbours, great places to shop, eat and stay. Just around the corner, sits Richmond Tea Rooms well-known for its 'Alice in Wonderland' themed decor, food and events - it's a must visit!
North West based R2 Architecture created a bold scheme that preserved the best of the original fabric, whilst adding new features to appeal to cool Northern businesses looking for something a little different. Here, the director of R2 Architecture, Richard Eastwood, tells us more about the designs.
Like a lot of Urban Splash buildings, 5 Richmond Street is a really fascinating space that's brimming with history – and was once a factory for Nairns manufacturer of linoleum flooring.
It's packed with original features; think beautiful, exposed brickwork, beams and pillars – not to mention a grand, carved doorway, designed by original tenant Michael Nairn & Co as a tribute to the company's Scottish heritage – and the Stuart Scottish royal family's coat of arms.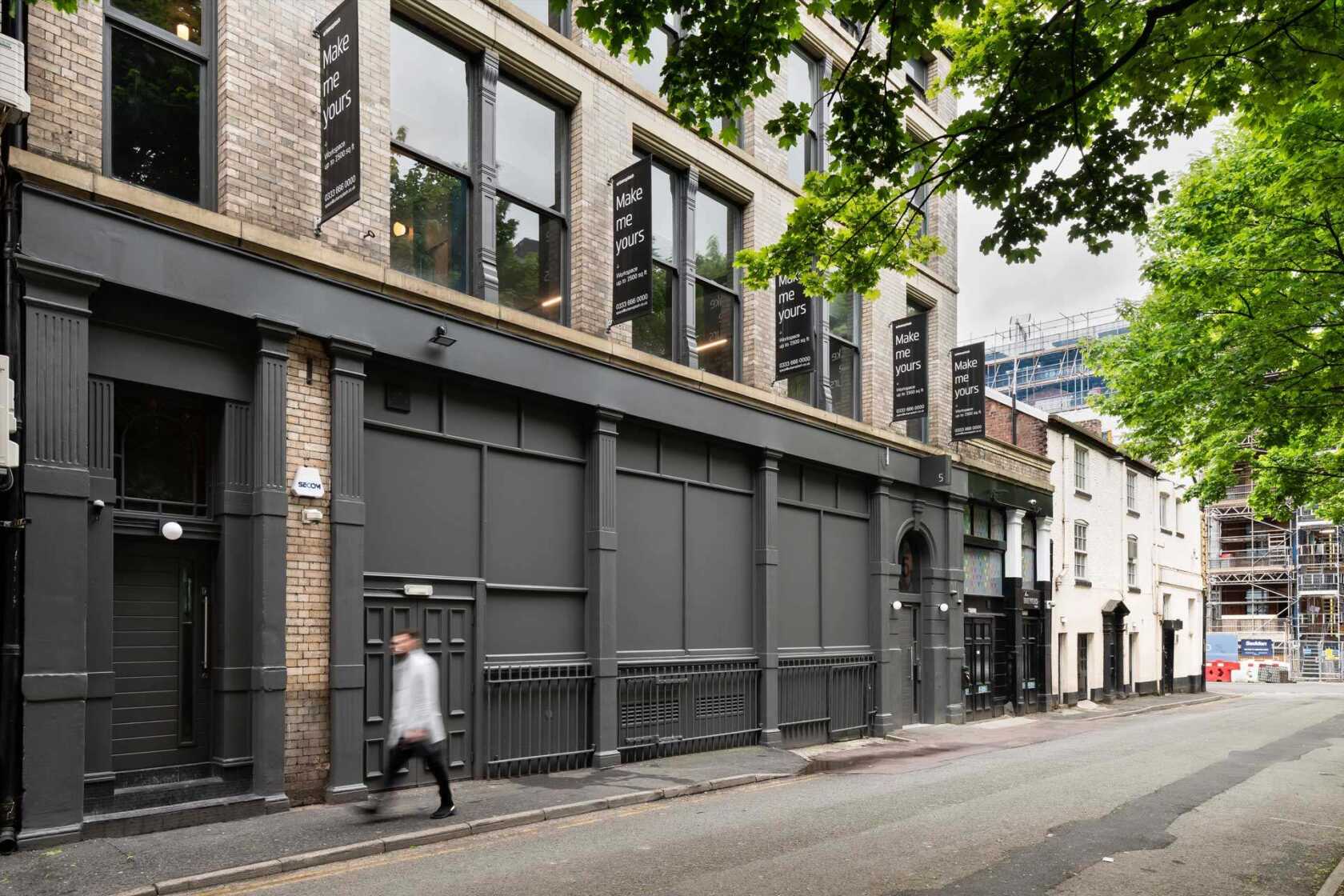 But while all that sounds beautiful, we had a complex design brief which would mean celebrating all those lovely features, whilst also creating something that would standout as the 'punky younger sister' of the more established Urban Splash spaces in Manchester. We also had to deal with the impact of the building's more recent use as a pretty bland office space.
So what did we do? We recommended celebrating exactly what was there originally, and taking the building back to more of a 'factory' aesthetic, removing walls that'd been added by former owners in recent years, and allowing the building to adopt its more natural floorplate with large open flexible areas.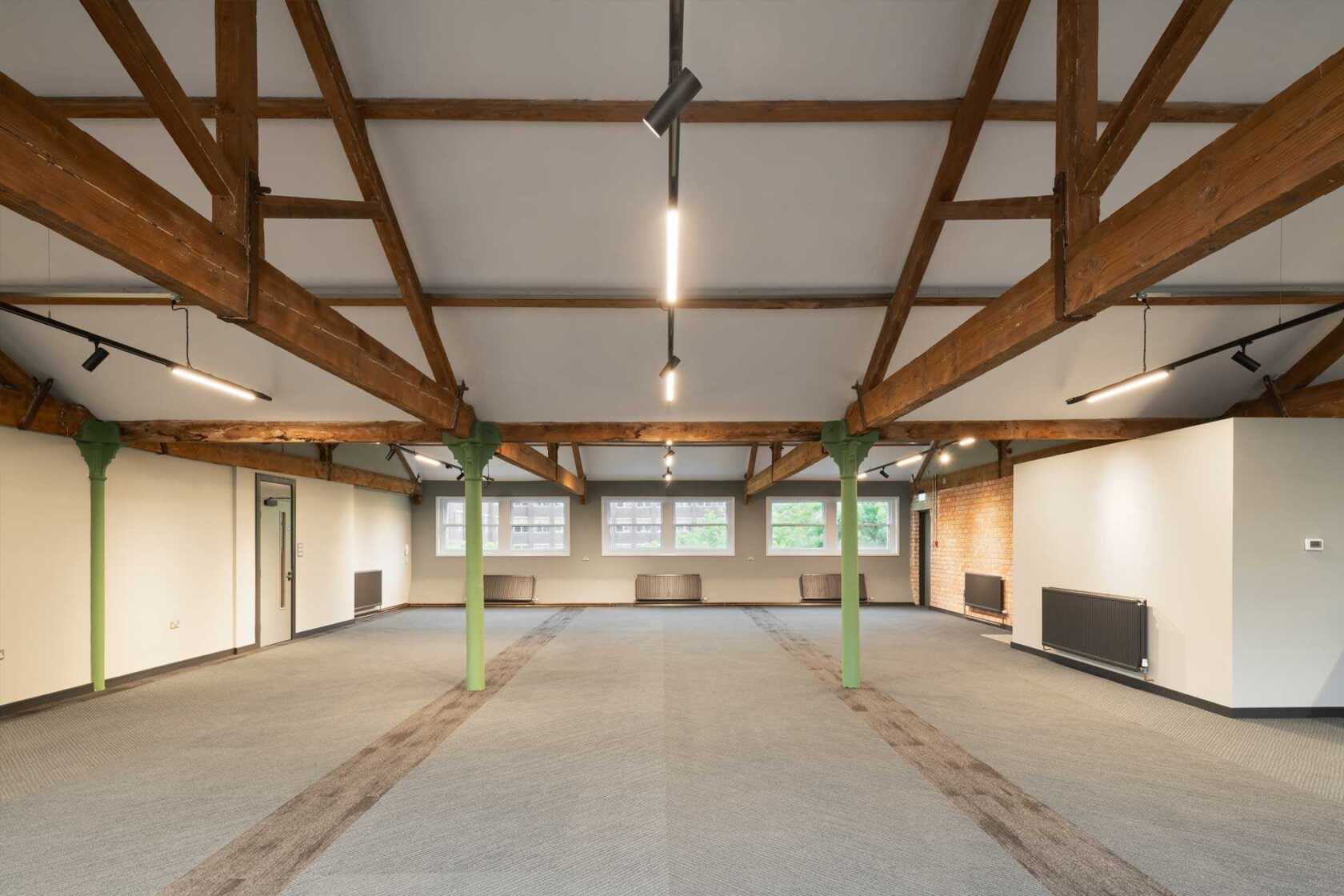 The contrast comes in the form of bold, colourful 'super graphics' – artworks which immediately give the building a personality. These are present on the stairs and echo some of that notion of a vandalised staircase that you might find in an abandoned factory.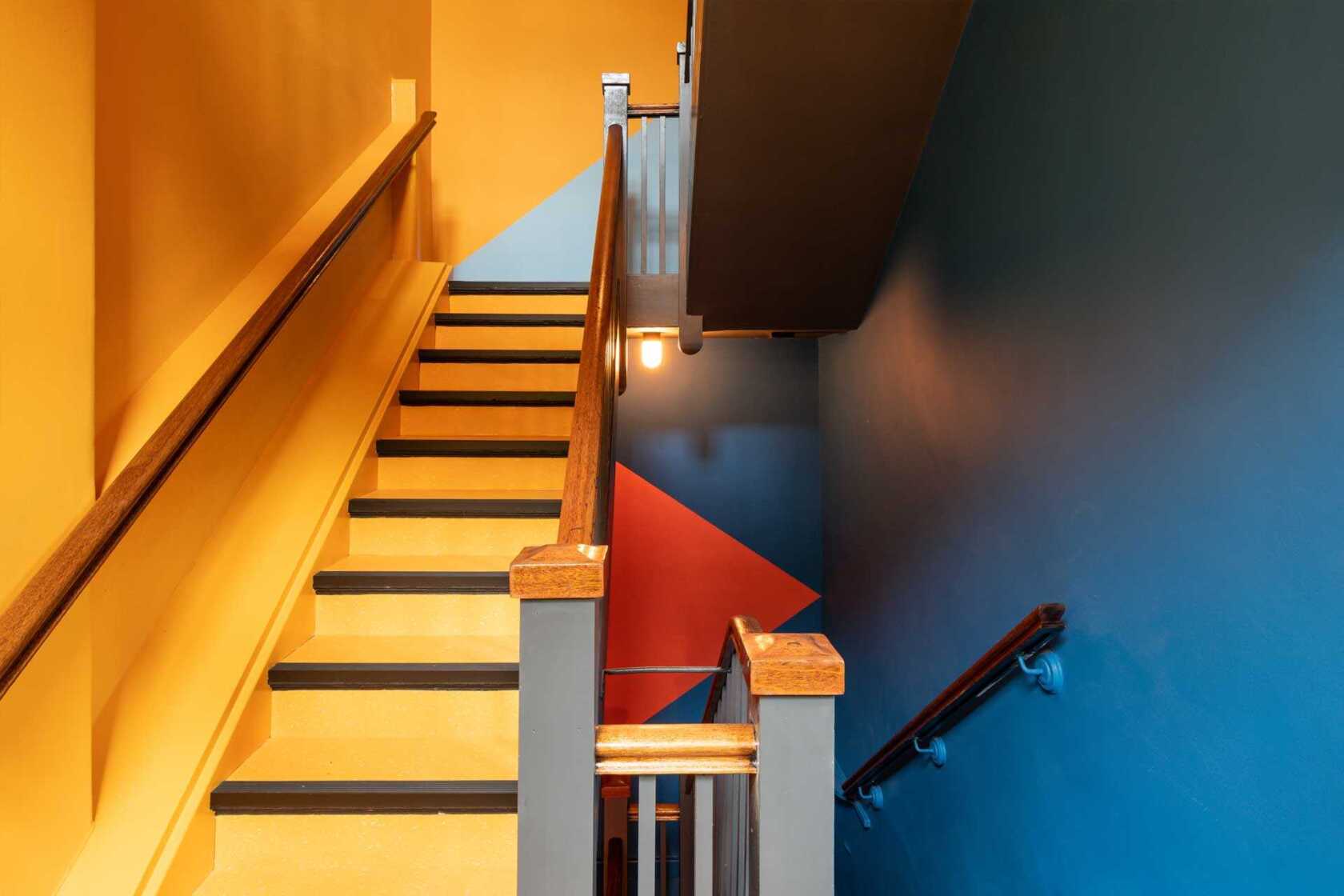 And, then for the ultimate tribute. We've sourced colourful vinyl flooring from Forbo Nairn – the business that Michael Nairn's original company has now grown into, and a fitting nod to the buildings former use. These have been used to create super graphics too with dynamic diagonal cuts in lobby areas. We have also been inspired by some of the patterns and colours from the original Nairns advertising.
The result is a vibrant space which we could not be more proud of.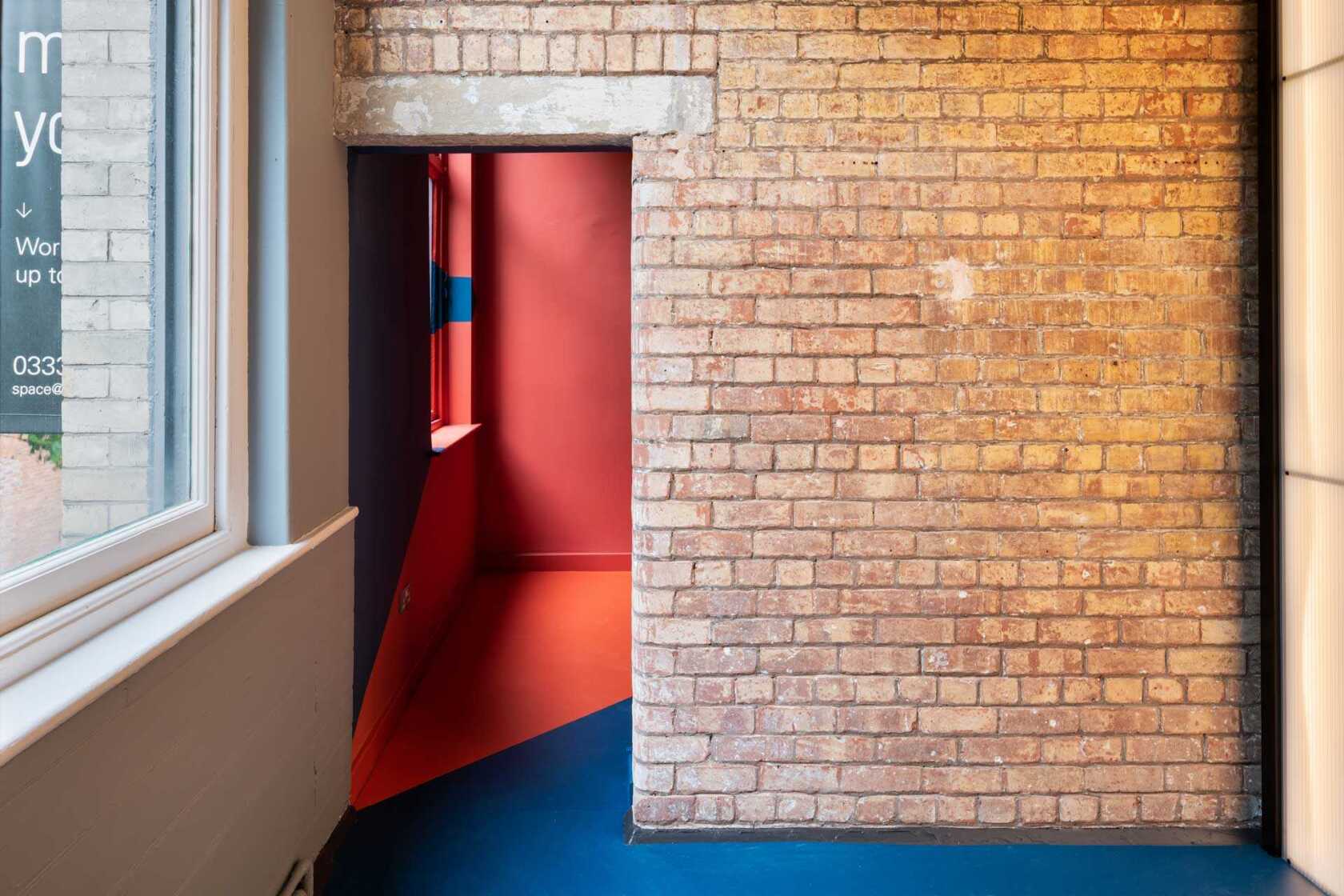 To find out more about 5 Richmond Street, or to arrange a tour of the building, click here or email our commercial colleagues on space@urbansplash.co.uk. The building comprises a total 7,233 sq ft of workspace over these three floors, each comprising kitchens and toilets along with stair and lift access to each – meaning they are self-contained and can be split in line with your requirements.
Want to be kept in the loop about all things Urban Splash? Then sign up for Newsplash!
Our monthly news round-up with the latest and freshest news on property development, place-making, housing, architecture, events and careers sent straight to your inbox.
Looking for something else?