Guest blog by Tabitha Smith
The heart of Mancunians is U
Our talented students unveil their poem – inspired by and written with Manchester poet Argh Kid

"Our brilliant year 6 pupils recently had the opportunity to spend time with talented Manchester poet ARGH KiD – also known as David Scott, who is the Longsight-born wordsmith, BBC Radio Manchester presenter and frontman of alternative hip-hop band ARGH KiD. As you can imagine, the children were very excited to not only meet David but work alongside him to create an original poem together.
"Our pupils worked very hard – delving into what makes our school's district of New Islington 'home'. By working together and embracing their creativity, David and the pupils created their masterpiece entitled "Home Within Home".
"The poem celebrates the best of the city and focuses on what parts make them feel safe and at home. They conclude their creation with the line "The heart of MancUnians is U" – it's truly inspiring and I'm very proud of them.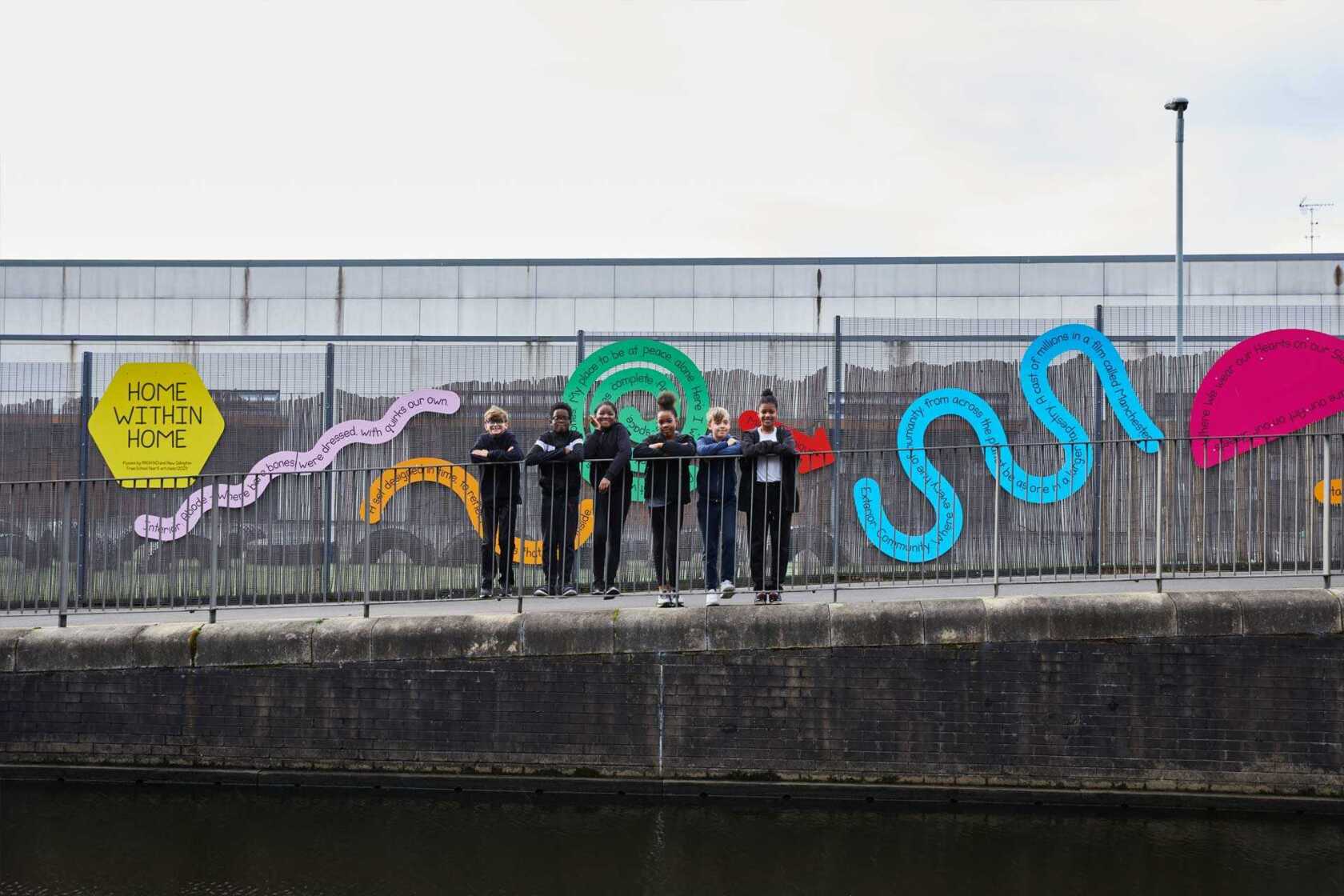 "It's been a tough couple of years for everyone – especially school age children who have had so much disruption in their young lives – but this project really did bring out the best in them and the comradery it's created is priceless. David also explained to the group that writing down or drawing out feelings is wonderful therapy – and he really encouraged the children to dig deep and express themselves.
"We've proudly displayed the childrens' artwork and poem on our school gates – and all in time to celebrate National Poetry Day together.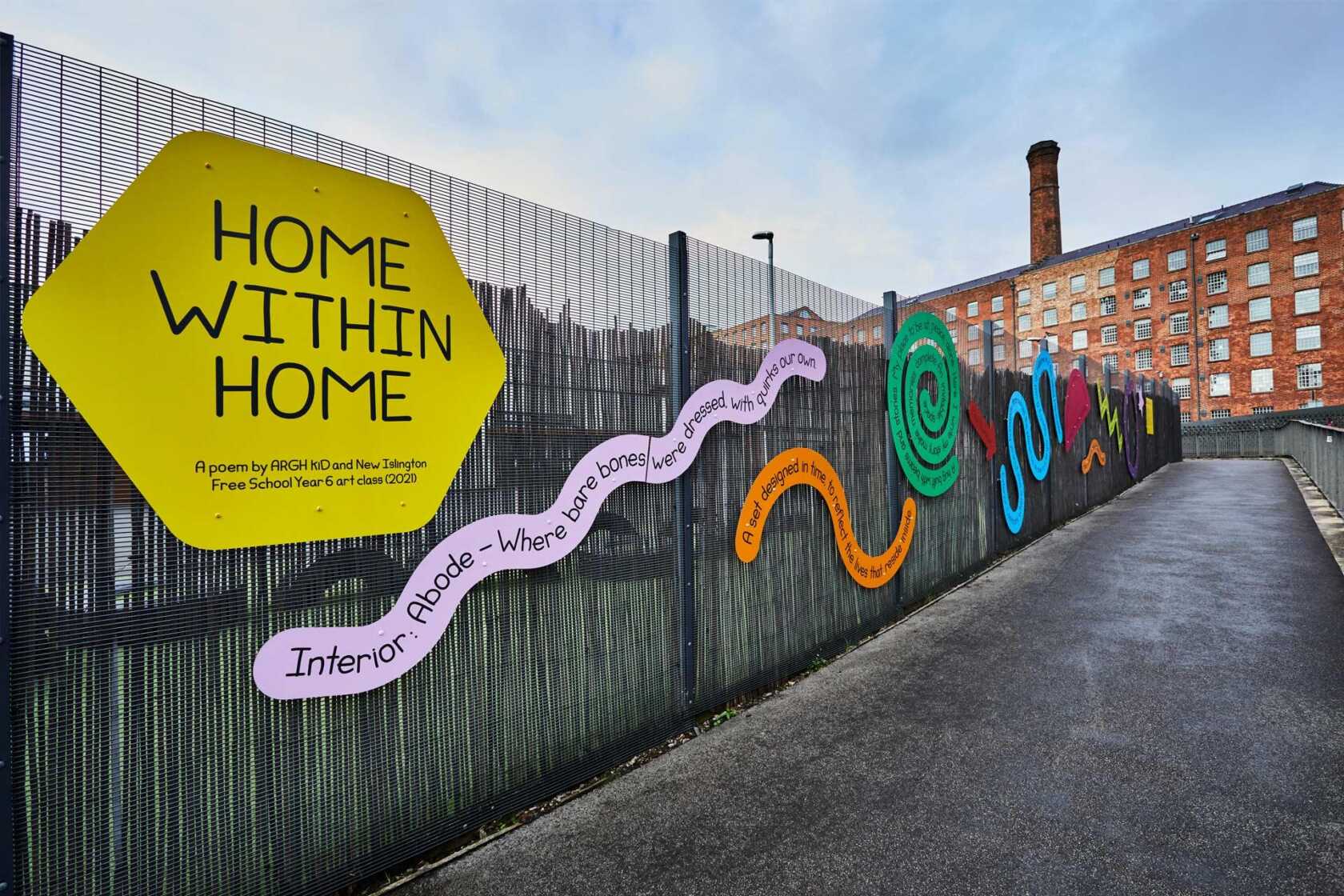 "In a year in which they have sacrificed so much, I was delighted to be able to give them a fun project to work on – one which has inevitably evoked so much pride and made them see so much good in our surroundings here. The finished prose is beautiful and says everything that we believe to be true about New Islington and Manchester.
"I'd like to say a huge thank you to David, House by Urban Splash, and congratulate all those involved. The poem is a true masterpiece, but as their head teacher, to picture the smiles it's created on their faces, is worth a thousand words to me!"
The full poem is now displayed alongside original artworks by the pupils.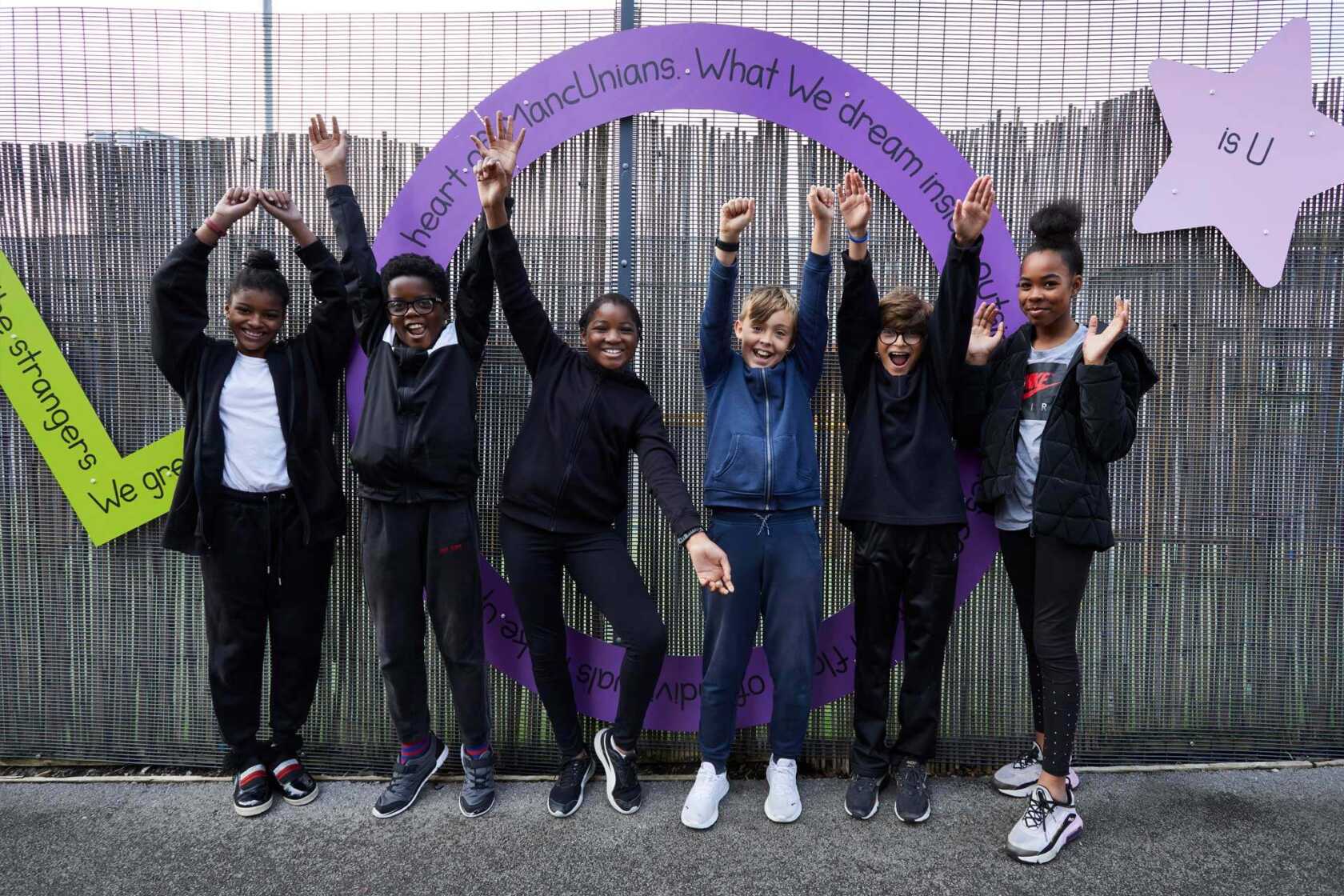 The poem: Home within Home
David Scott & New Islington Free School, Year 6
INTERIOR: Abode - Where bare bones were dressed with quirks our own.
A set designed in time to reflects the lives that reside inside.
A hug built with beams and stones, My place to be at peace, alone.
Here I write my story, make memories complete An imitable space. Mine. You-nique.
EXTERIOR: Community. Where every hue of humanity from across the planet be as one in a larger tapestry. A cast of millions in a film called Manchester.
Where We wear our Hearts on our Sleeve, Share our Art on our Streets
Stars where We eat, We March to a Beat
At sports We're elite We're polite when We meet the strangers We greet.
What We dream inside, outside becomes concrete A flock of individuals make up the multitude And at the heart of MancUnians,
is U
Want to be kept in the loop about all things Urban Splash? Then sign up for Newsplash!
Our monthly news round-up with the latest and freshest news on property development, place-making, housing, architecture, events and careers sent straight to your inbox.
Looking for something else?