Blog by Toby Gallagher
Back to life at New Islington
With lockdown restrictions easing last month, much of New Islington's – and neighbouring Ancoats – vibrancy has returned, with the cafes and bars around our newest Manchester neighbourhood flourishing once more. Here, our colleague Toby walks us through summer in this beautiful part of the city.
Manchester is back, with people safely returning to life in the city - no more so than at New Islington.
This is the city's most exciting new neighbourhood, a place in which we've created hundreds of homes, workspaces, apartments, a school, park, marina, cafes and more.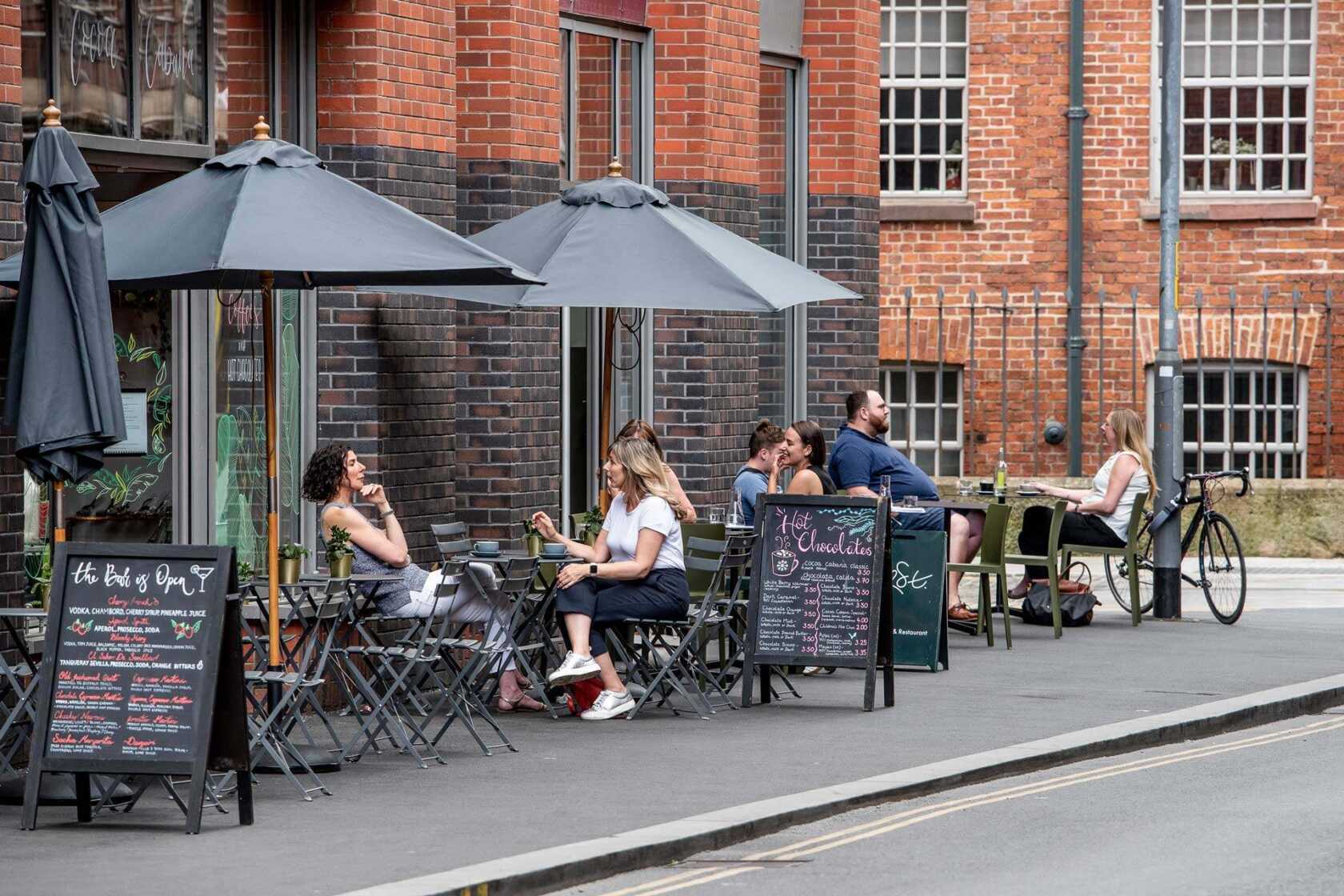 Those bars and cafes – places like the award-winning Pollen Bakery, House of Esk and Cask are back to their best, with people spilling outside to enjoy delicious food and drinks by the water, and residents from across our neighbourhood strolling over to enjoy themselves. With all this nice sunny weather we've been having it really has been a joy to see.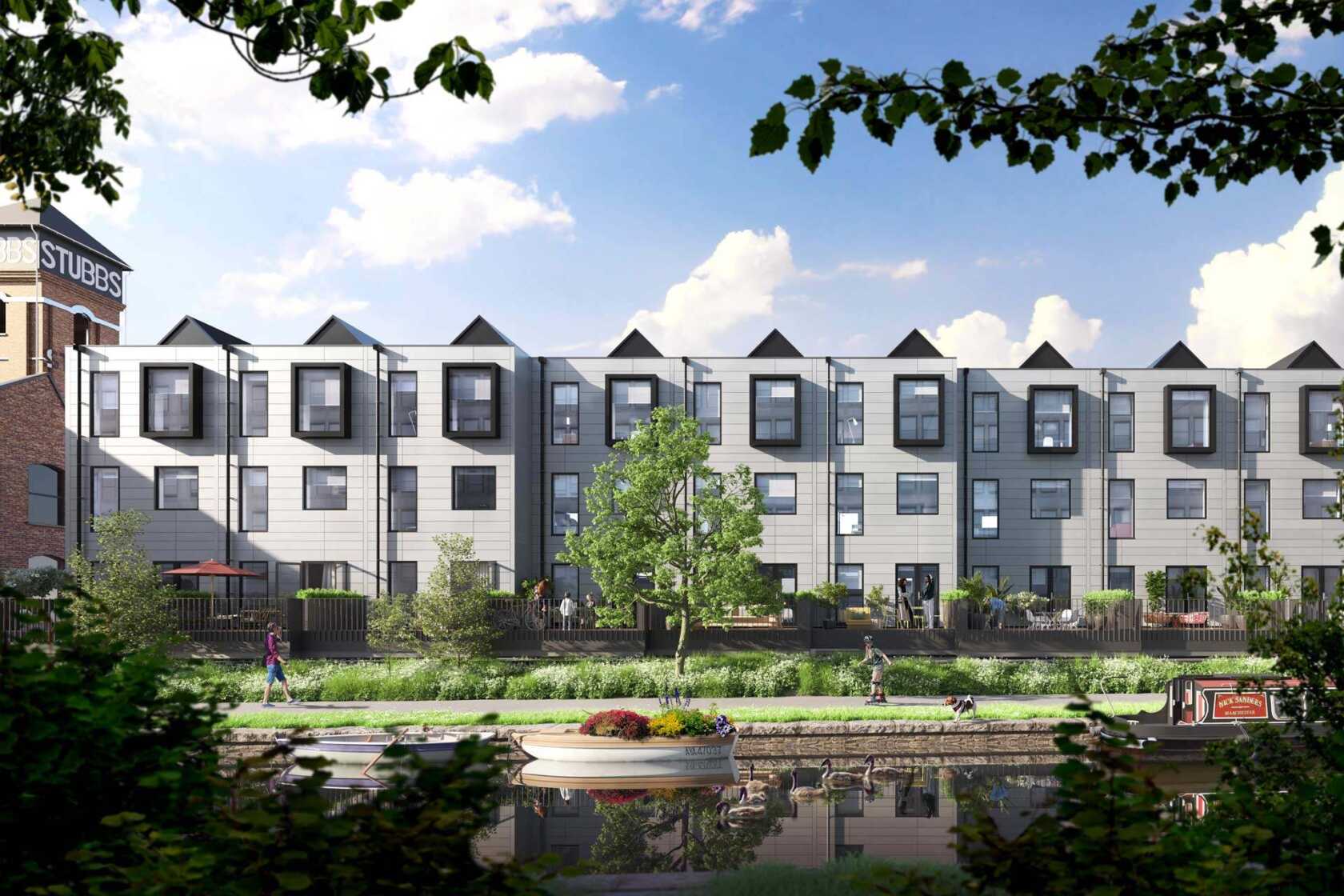 It makes my job so rewarding; when I'm walking prospective customers around, or customers soon moving into their new House by Urban Splash houses and apartments, you can see how buzzing they are to be anchoring themselves here – imagining themselves sat on the elevated terraces of our newest homes in the Stubbs Mews area of the neighbourhood, enjoying a glass of wine whilst overlooking the tranquillity of the Ashton Canal. Their homes are just minutes from the hustle and bustle but with their own little corner of quiet.
Sounds great hey?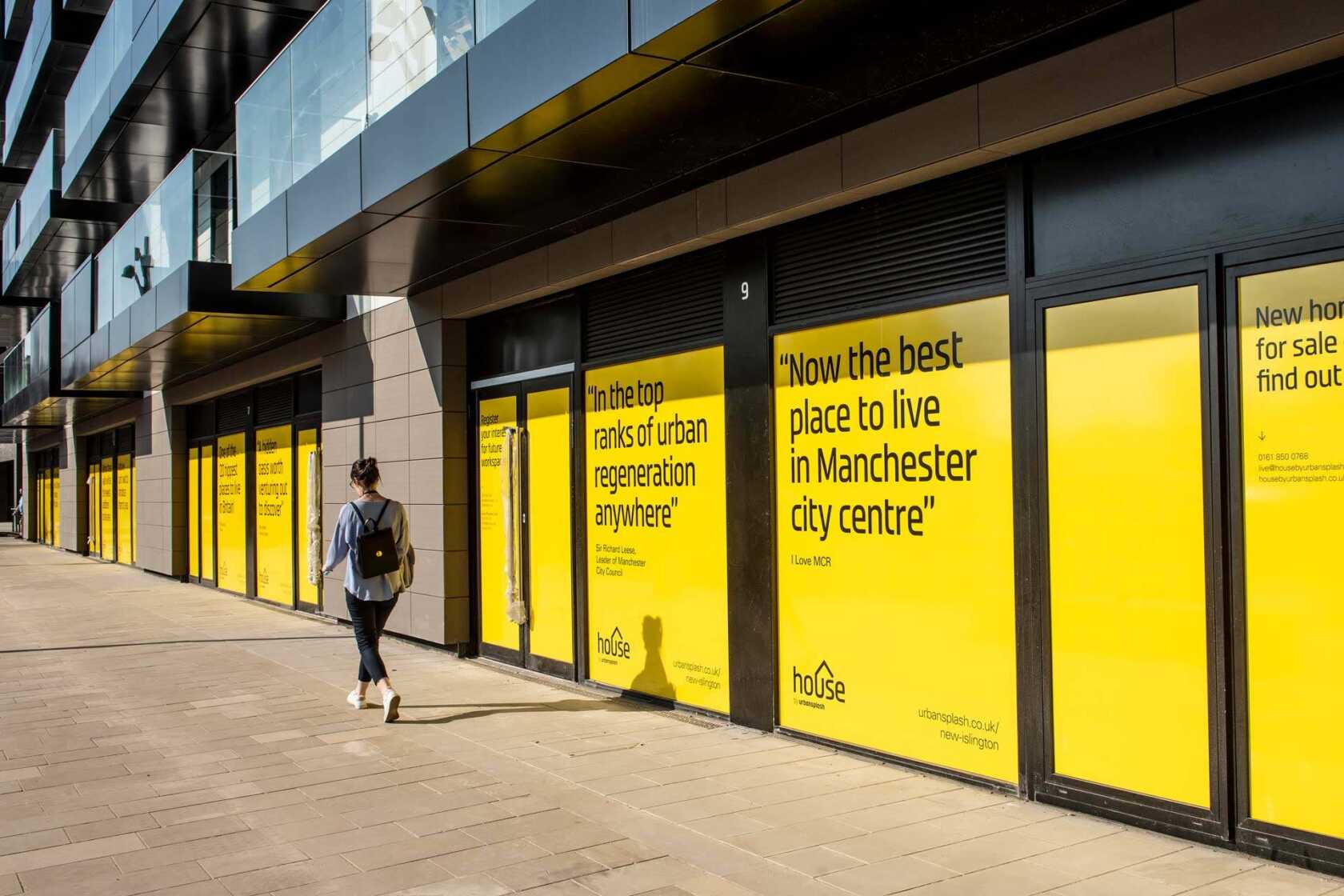 And it's only going to get better, as we're just weeks away now from unveiling our next big announcement – details of the exciting new businesses moving into the ground floor of our Mansion House apartment blocks, where four brilliant new operators will be opening their doors very soon. I cant tell you much more but they'll greatly complement the mix of businesses already here, adding to the café culture that's become a prominent fixture by the Marina.
So if you are considering a move, come have a look around the neighbourhood, or a view of our show home, just give me a buzz on 0161 850 0768 or complete the form below.
Want to be kept in the loop about all things Urban Splash? Then sign up for Newsplash!
Our monthly news round-up with the latest and freshest news on property development, place-making, housing, architecture, events and careers sent straight to your inbox.
Looking for something else?