Blog by Dan Hunter
Pop up Dr Bike event at Park Hill
The first free pop up Dr Bike event was held at Park Hill on Saturday 27 February as part of a national programme run by Cycling UK that follows the Fix-Learn-Ride model, supporting new and returning cyclists to have their bikes checked so they can use them for traveling to work or for leisure.
The events have been coordinated by Park Hill Phase 1 resident for 5 years Tom Mutton, who is an active member of the Sheffield cycling community, who applied to Cycling UK to hold Dr Bike sessions at Park Hill and across the city. During lockdown there has been an increase in bike usage and he felt that the community in and around Park Hill could benefit from being able to have their own bikes checked.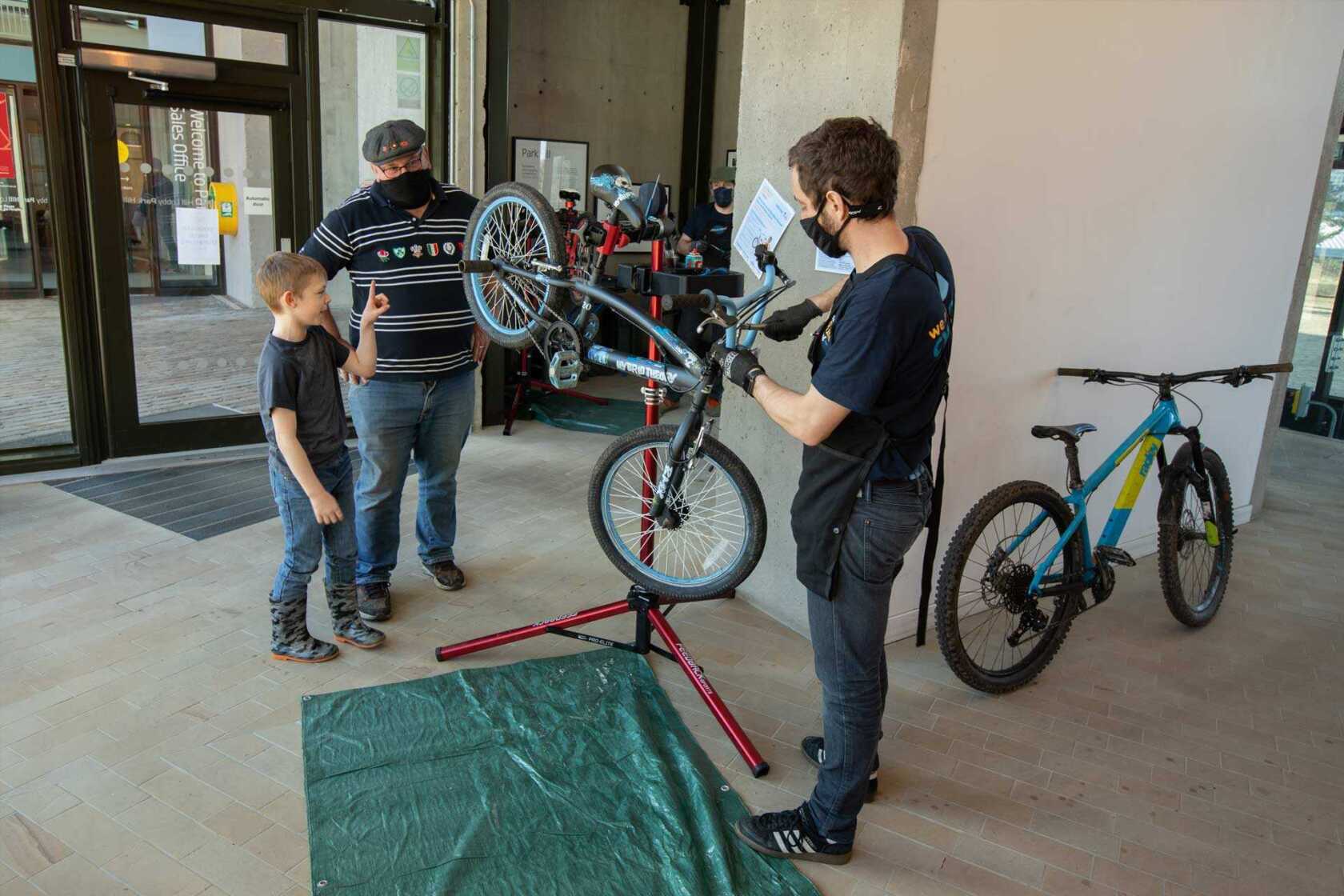 Tom was part of a team of two bike mechanics located in the lobby of the main entrance of Park Hill. The public booked their half hour bike health check session via email and the team inspected the bikes, making simple tweaks and repairs with advice on any further repairs required to make it safe and roadworthy.
Ward councillor for Park Hill and Deputy Leader Cllr Terry Fox booked in his grandsons bike: "This is such a fantastic initiative by Cycling UK. We're going to be resetting the dial post COVID and using our bikes more is exactly the type of activity Sheffield as the Outdoor city is encouraging."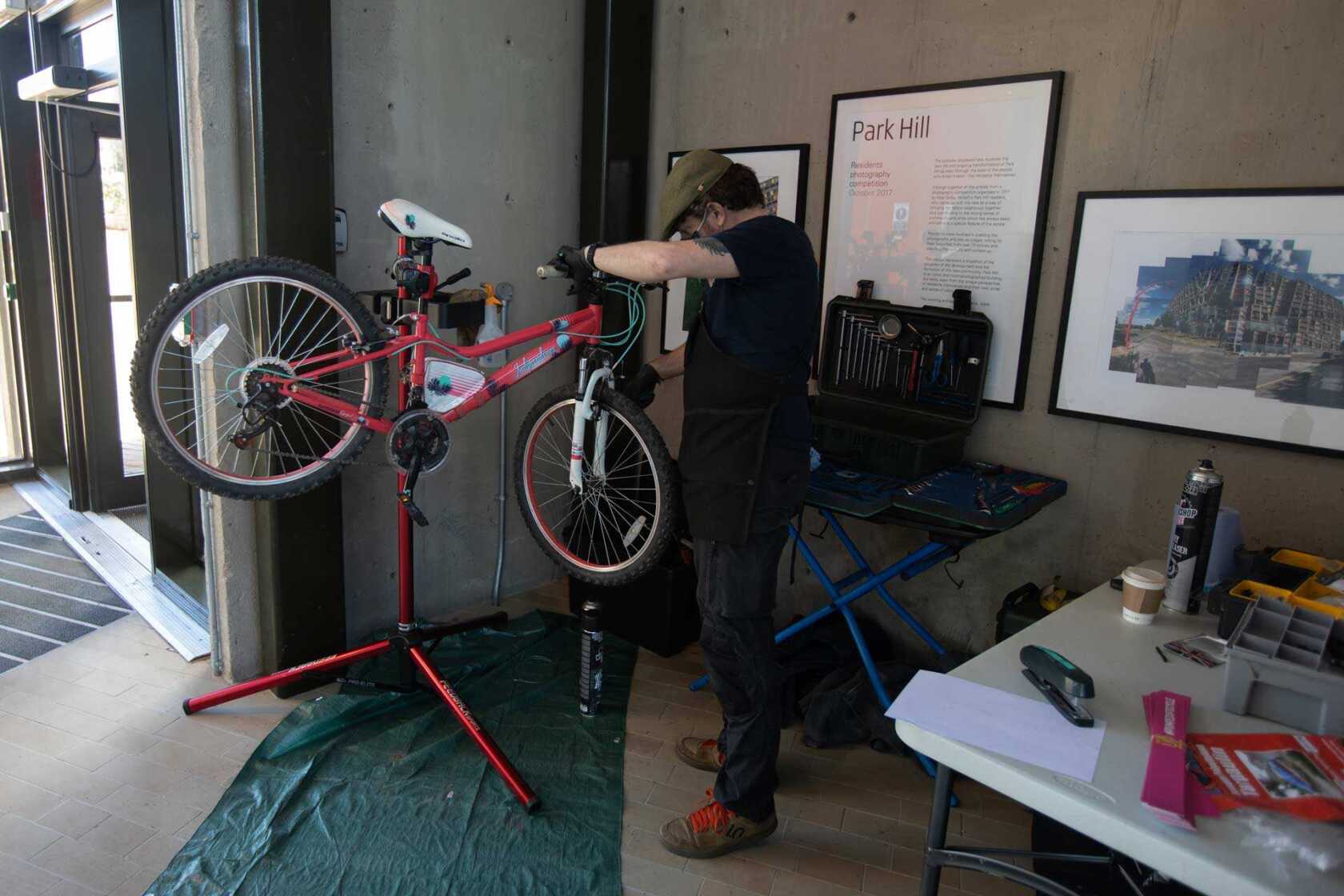 Tom said: "It was a very busy day, with 22 bikes, proving cycling to be very popular at Park Hill. We saw all generations from kids to grandparents. Our second event on Saturday 20 March is also filling up fast! It was really nice to fix neighbours bikes and hear all about how keen residents of Park Hill and the surrounding community are keen to get riding. There have been some really positive conversations about improving the facilities for cycling at Park Hill with the facilities they need to be able to choose a healthy, sustainable and environmentally positive way of getting around."
Greg Ball, Development Manager for Park Hill said on behalf of the joint venture between Urban Splash and Places for People: "We are really pleased to support this Cycling UK initiative. We hope it will encourage more of the local community back onto their bikes so they can use pedal power to travel around the city and explore the local countryside."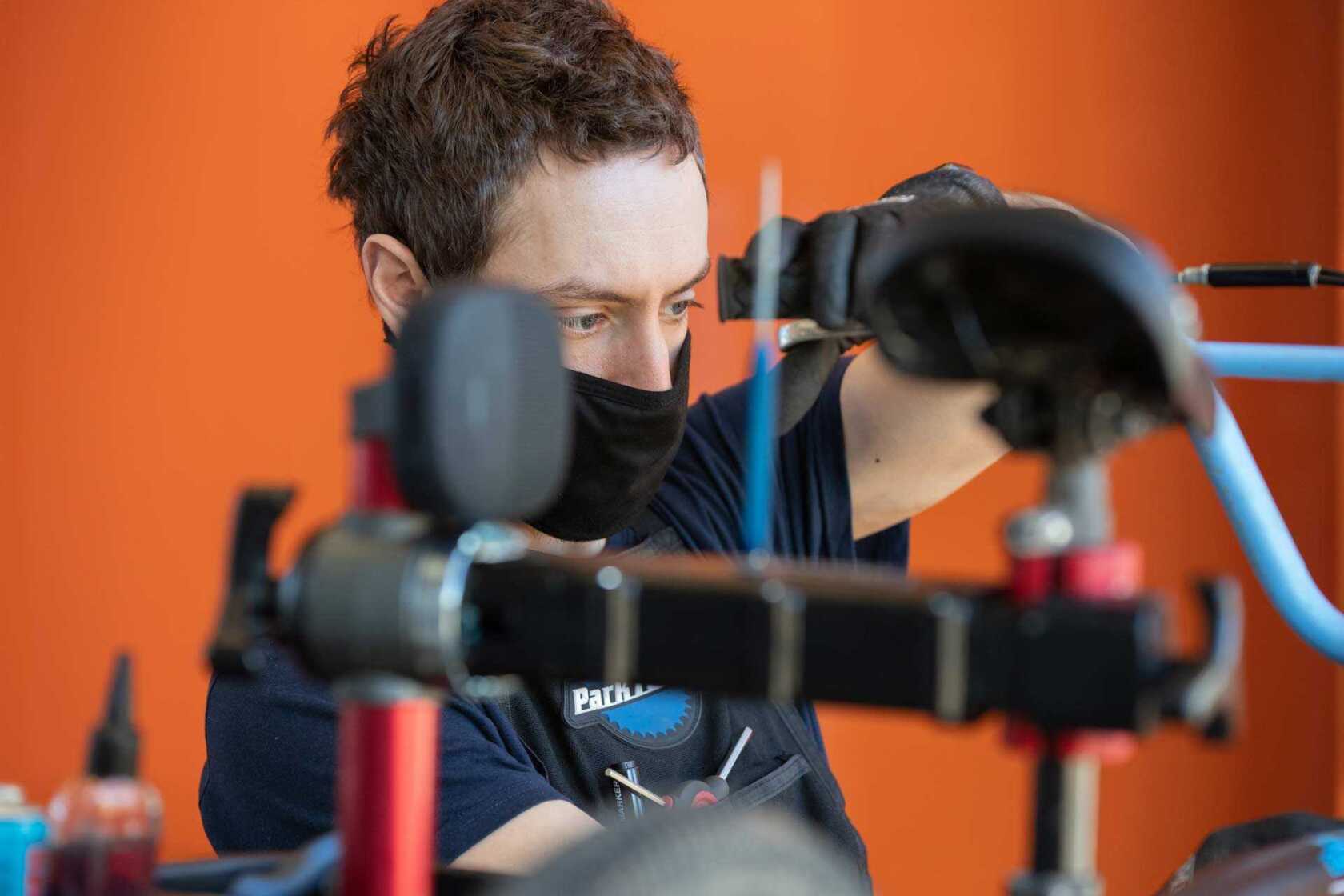 To book a session on the Dr Bike event on Saturday 20 March (10am - 6pm) please email: tommutton@me.com
It is important to stick to times given, wear a mask and maintain social distancing on drop off and collection
The Big Bike Revival https://www.cyclinguk.org/bigbikerevival
Cycling UK: www.cyclinguk.org
Want to be kept in the loop about all things Urban Splash? Then sign up for Newsplash!
Our monthly news round-up with the latest and freshest news on property development, place-making, housing, architecture, events and careers sent straight to your inbox.
Looking for something else?