Guest blog by Abigail Carpe and Daniel Gregson
Celebrating the best of the past to create homes for the future
Abigail Carpe and Daniel Gregson are co-directors of a-nd design studio; together, they have designed and installed our brand-new show apartment at Avro in Manchester – giving customers a first look inside.
The duo has used the building's rich heritage in aviation as inspiration, fusing it with modern design, handcrafted, bespoke furniture – and they have even curated a musical playlist - to create the right ambience for buyers. Here they tell us more about the creative process involved in creating the show apartment – which is open to view by appointment now.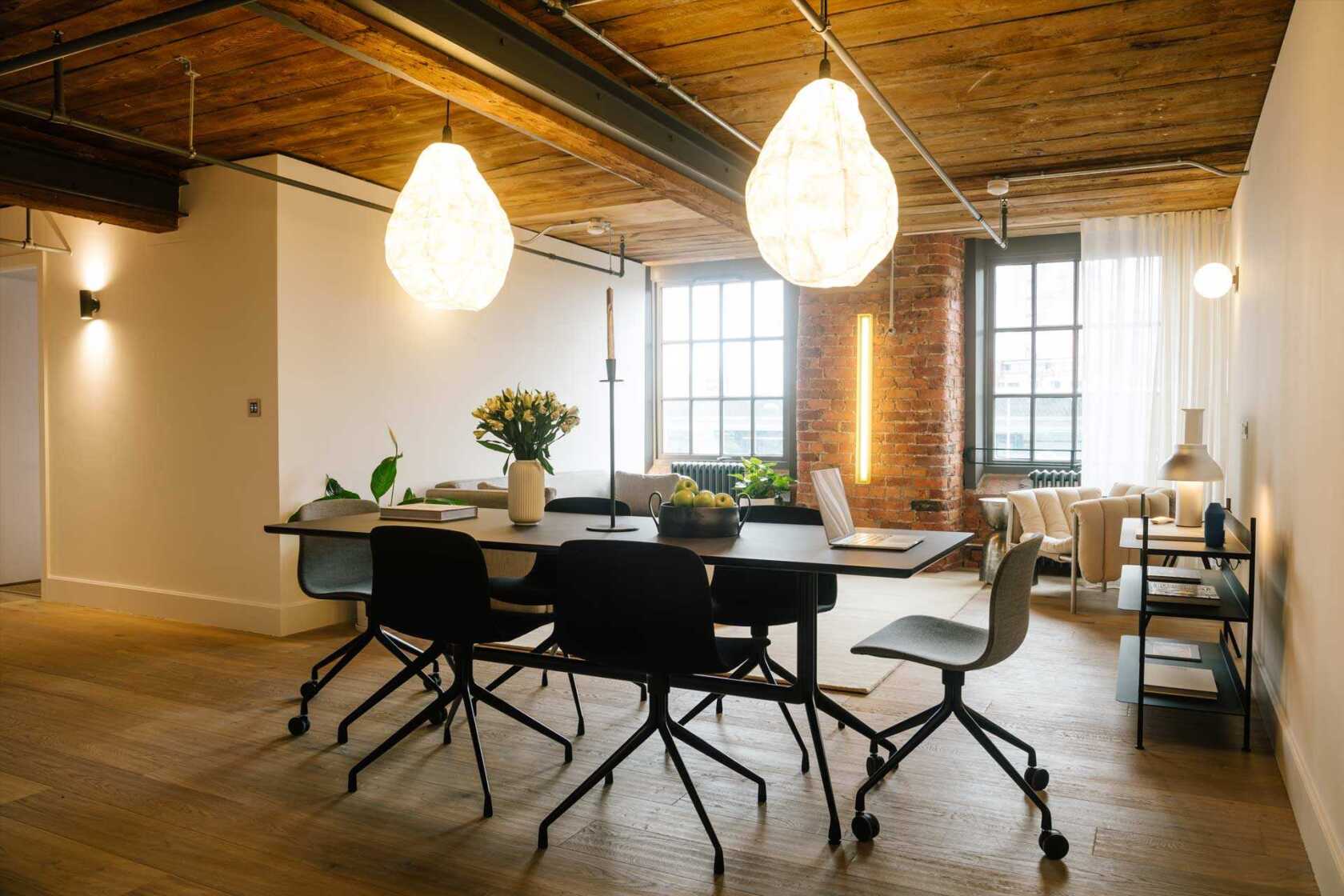 (Abi) "This project's been a joy; working with a canvas as beautiful Avro is what makes our job so great.
"Our approach here was to balance contemporary aesthetics with original features. We went for soft durable fabrics, with sleek curved metal blends throughout.
"One of my favourite pieces was one of our lead products – a beautiful feature chair. Featuring natural hues on its quilt-like upholstery, the chair is calm and reassuring; the contrasting tubular steel frame is wonderfully stark and results in a stunning piece of furniture, reminiscent of the materials and forms used in aviation manufacture."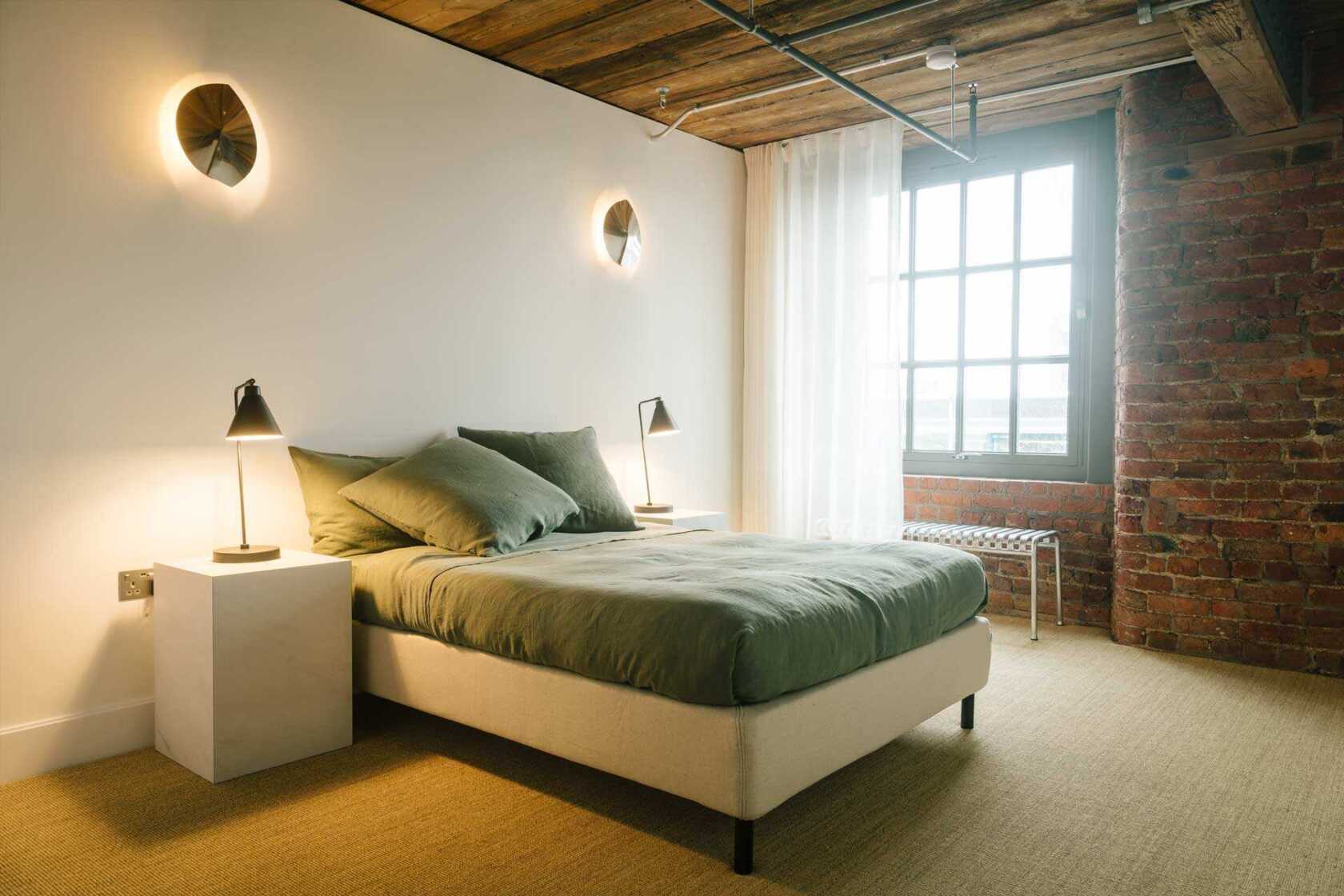 (Dan) My favourite piece is the paper light fittings its such a simple approach to lighting but gives such a high impact in the space. The balloon shape and stitched paper references vintage parachutes and offers a rich warm glow once illuminated.
"We are proud that we've also been able to source a lot of pieces locally. Visitors will find a bespoke sofa, coffee table and bedside tables – all of which were designed by us (Dan and I) before then being custom made locally in Salford. The tables feature beautifully smooth marble effect surfaces – complimenting the architectural features inside the new show home.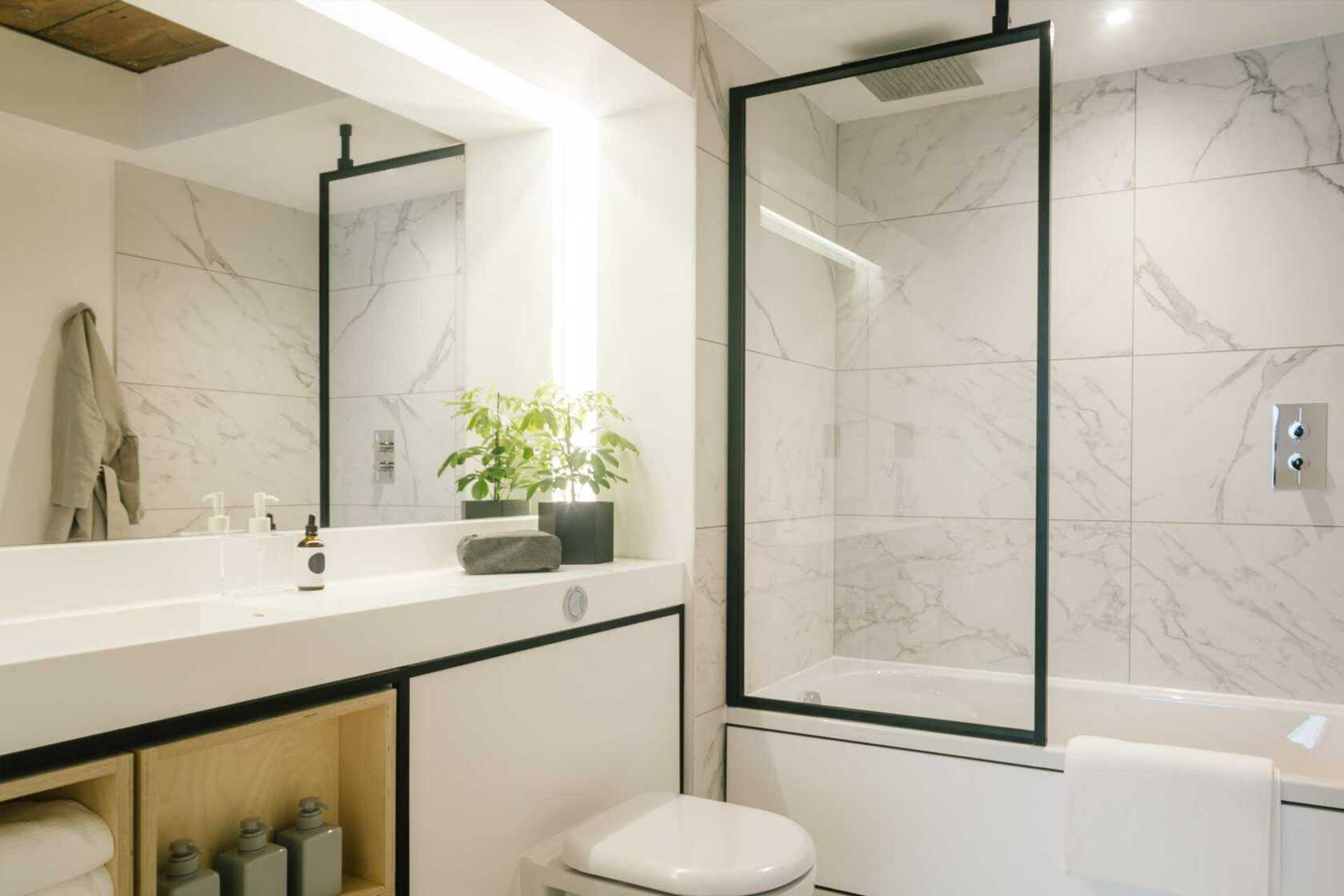 (Abi) "We're also believers that all of the senses should be embraced with design, and that sound is key to the spaces we live in. That's why we curated a collection of music specific to Avro that compliments the interiors and will enhance the visitor experience via Bluetooth speakers within the apartment.
"We used a variety of textures throughout which include glass, timber, ceramic and raw metal, then we combined with fabrics such as linen, wool and voile – the completed look is awesome, and it's a project we're really proud of."
The last few homes at Avro are now on sale, register your interest below to find out more
Want to be kept in the loop about all things Urban Splash? Then sign up for Newsplash!
Our monthly news round-up with the latest and freshest news on property development, place-making, housing, architecture, events and careers sent straight to your inbox.
Looking for something else?