Blog by Laura Sykes
Our new vinyl collection
Want to see our new vinyl collection? No, not the 12-inch kind, but our new alternative show home installation of graphics to help customers visualise life in Town House, New Islington.
Over at Town House we have collaborated with our in-house graphic design team to give the top floor of our show home a new aesthetic this month, ready to safely welcome customers for a look around.
The new vinyl installation which brings the open plan space to life, showing how one or our alternative floor plans would work in this space. As well as showing you where the walls would be, there are everyday items – phones, tablets, hairdryers, plants – and, erm, underwear - all strategically laid out to show what real life can look like in a House by Urban Splash home. We've even marked out a sunny spot for your four-legged family members too.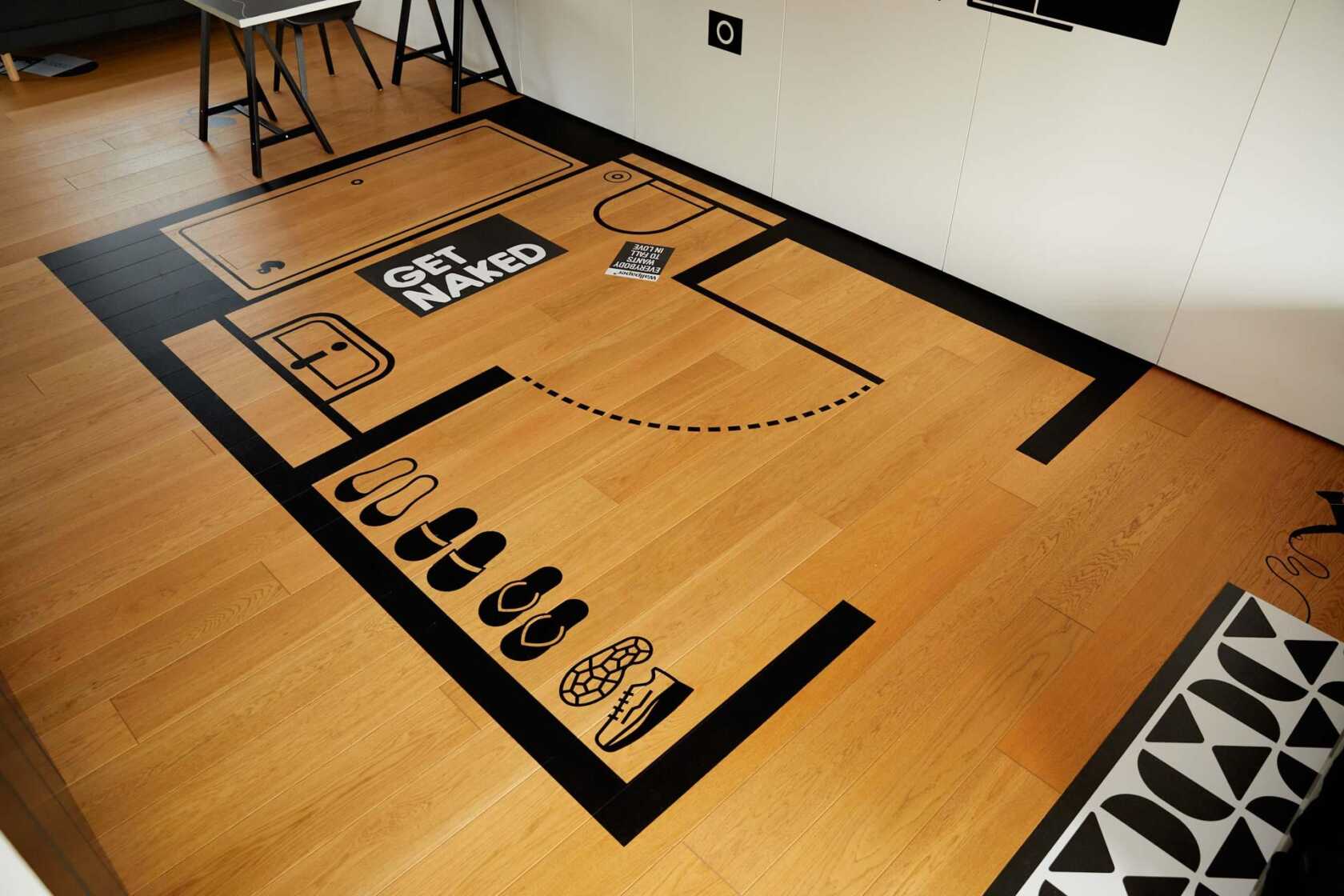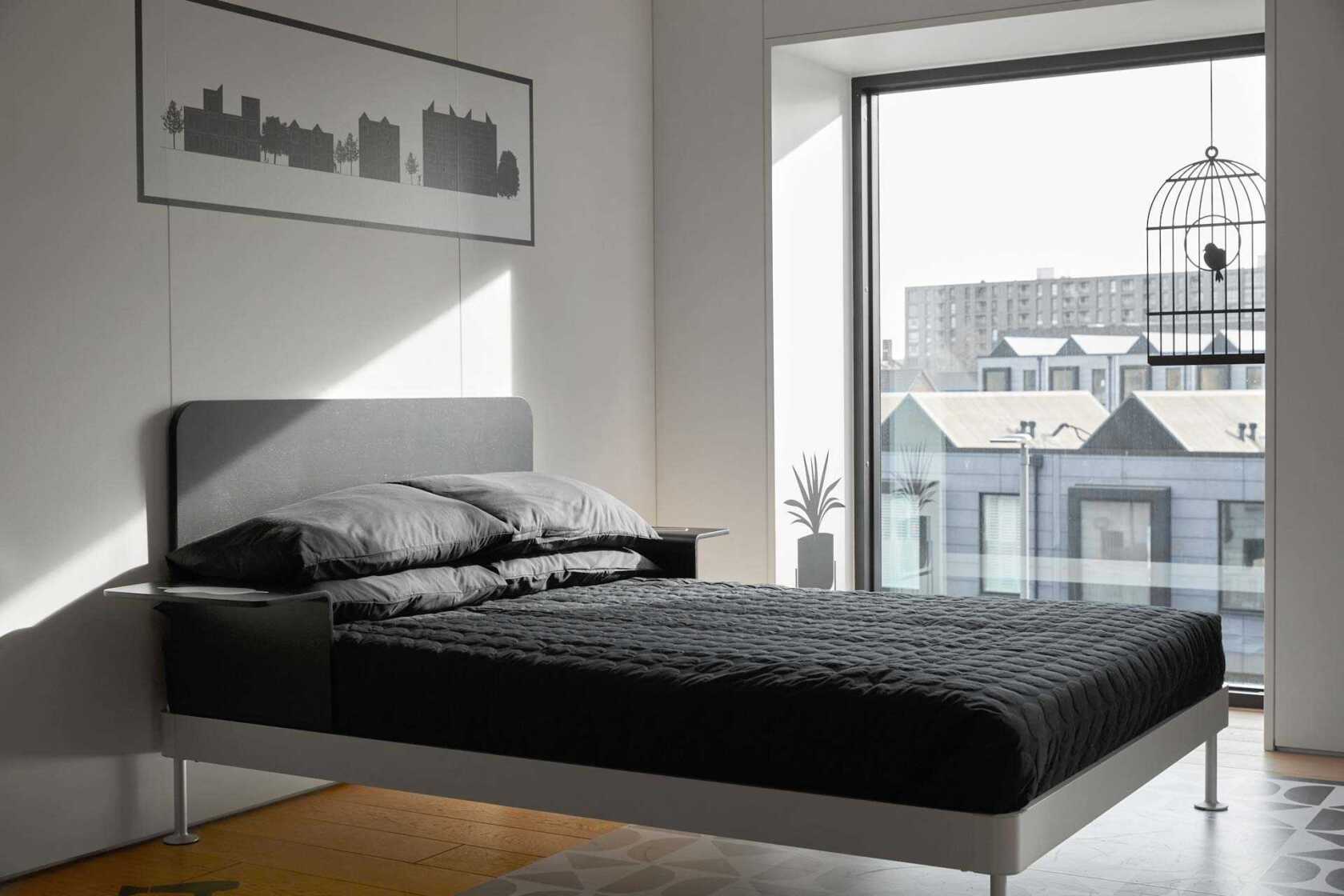 The vinyl layout of this show home is one of our most popular Town House formats, the master top floor suite, on one side we've shown with a WFH office space and on the other side a bedroom to complement walk-in wardrobe, en-suite shower room and a striking pitched roof.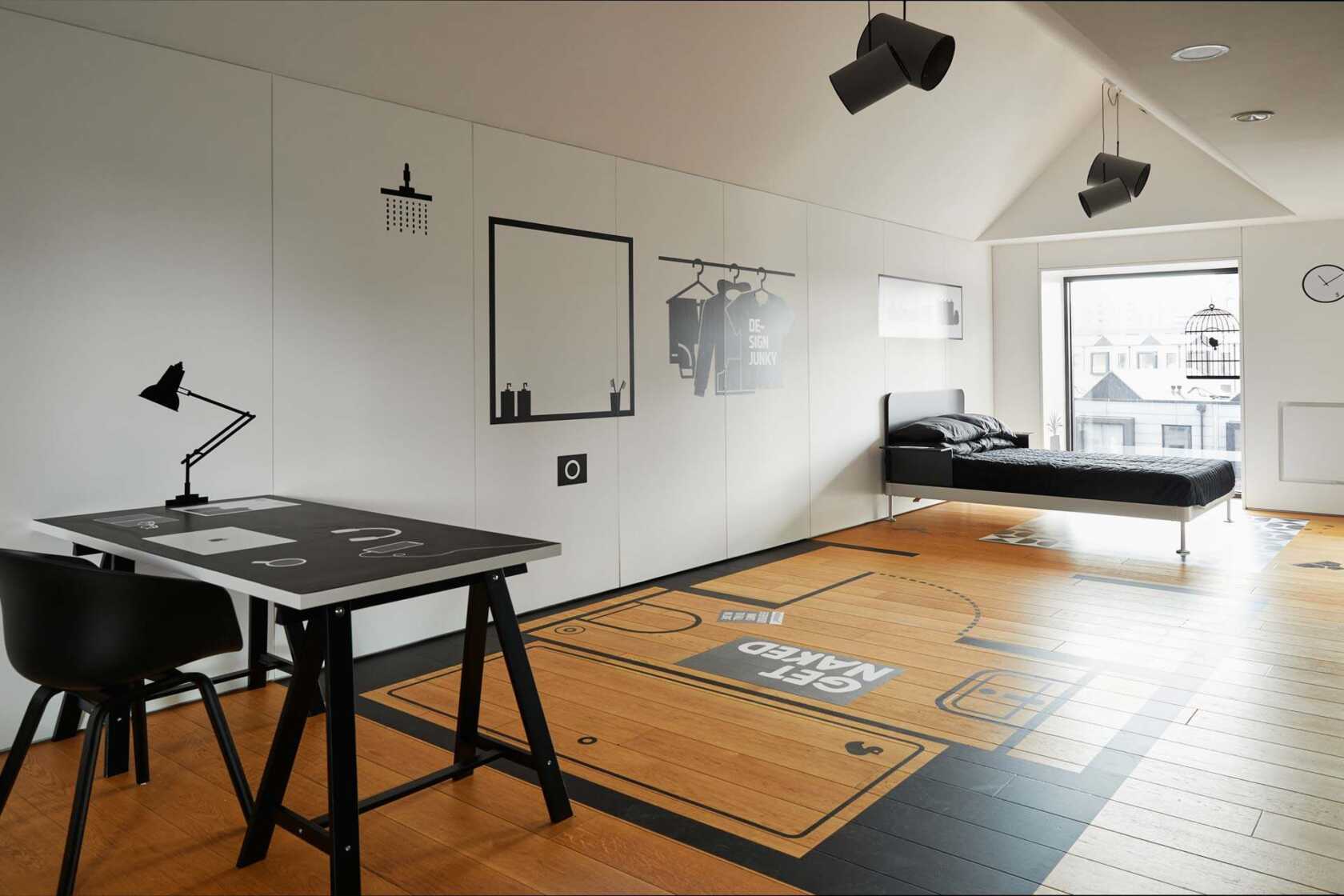 It's on sale now at New Islington, where life's centred around a marina, park, and OFSTED-Outstanding school - all within walking distance of Manchester city centre. Ready to move into from Summer 2021.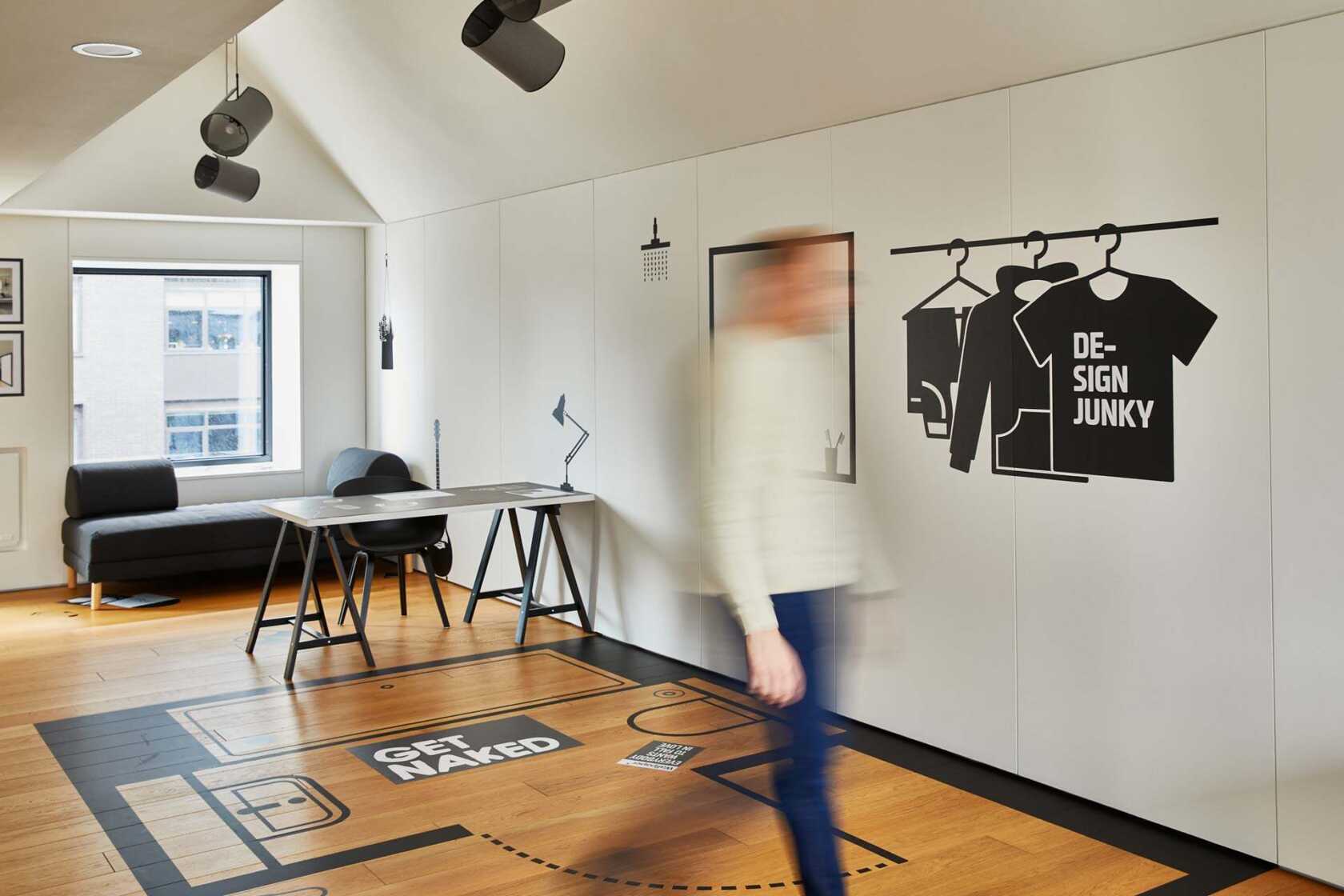 Get in touch to an arrange an appointment to visit us for a viewing; our team can also show you around from afar using our virtual platform. Drop us an email or fill out the below and we'll tell you more.
Want to be kept in the loop about all things Urban Splash? Then sign up for Newsplash!
Our monthly news round-up with the latest and freshest news on property development, place-making, housing, architecture, events and careers sent straight to your inbox.
Looking for something else?