Blog by Laura Sykes
An exciting year at New Islington
Soon we'll be sharing with you the first pictures of our completed Mansion House homes – the first apartments in our House by Urban Splash range which overlook New Islington Marina.
The apartments, created using modern methods of construction, are just some of the new homes we're unveiling in the neighbourhood this year, as we embark on the final phases of the area's transformation.
It's been 20 years since we started work on redeveloping this area – once known as the Cardroom Estate. An OFSTED-outstanding school, park, marina, restaurants, cafes, bars, health centre and hundreds of homes later and our work's almost complete.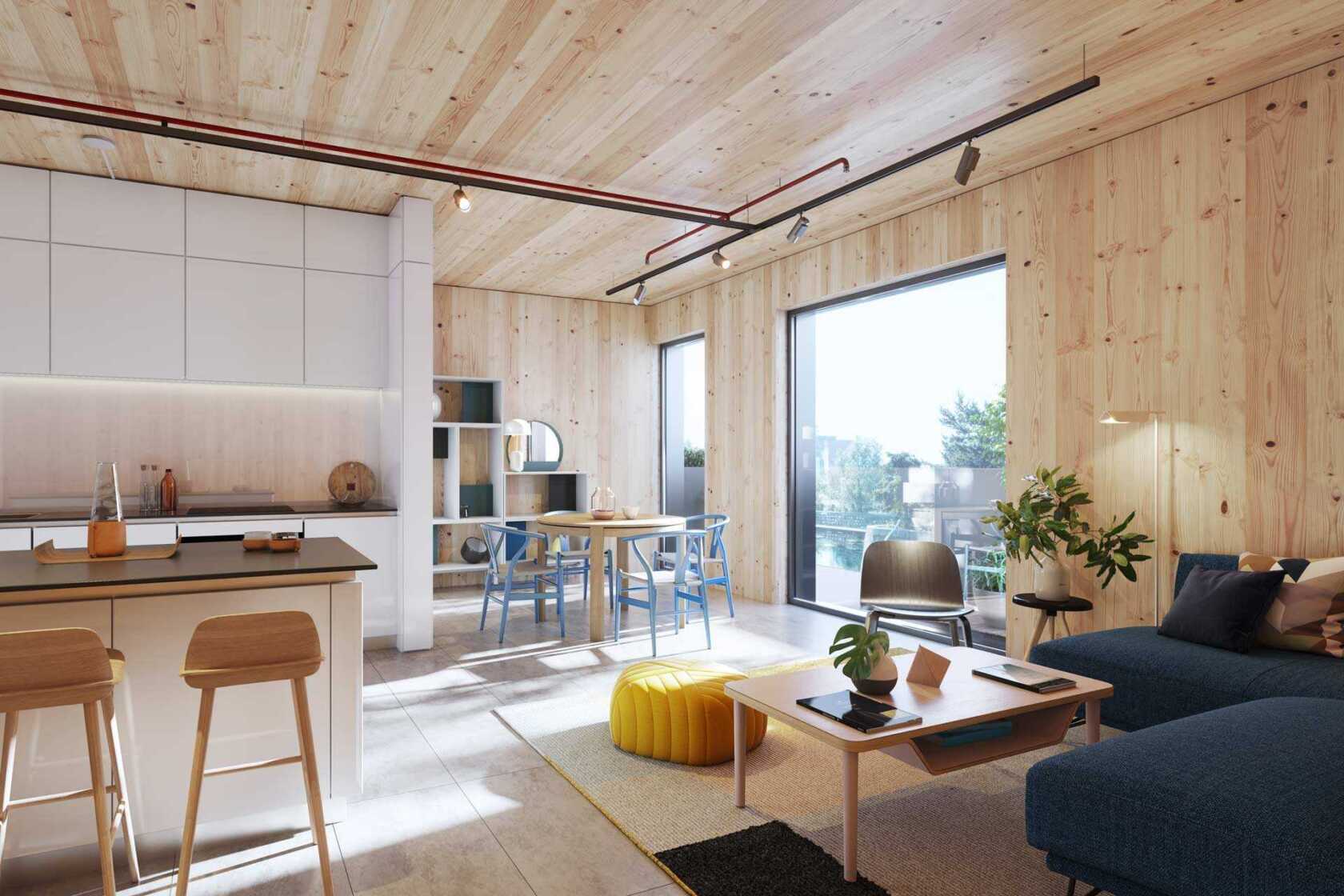 But we know that more people want to move into this awesome place, that's why we're going to create two more Mansion House blocks along the Marina. If you can't wait for those though, you can grab one of the final few remaining apartments in the first Mansion House building, and as of this week, you can make an appointment to view it too (register your interest and we'll sort, we can also give you a virtual tour from the comfort of your own home). We can show you around the homes with their super cool and super sustainable cross laminated timber finish, balconies, and the dual-aspect views across Manchester.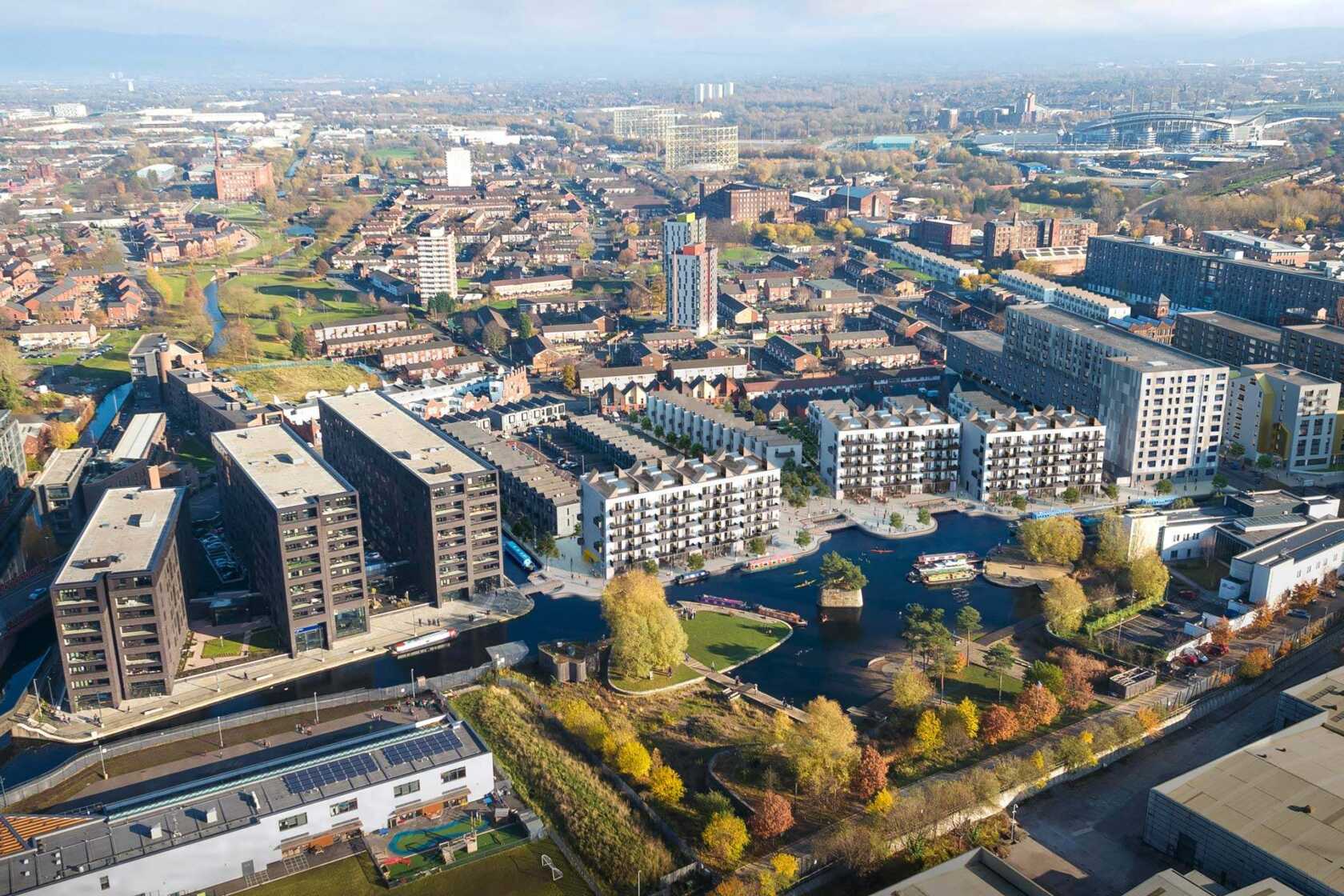 And to add to the mix we're onsite with more Town House homes, spacious, three-storey family homes which each come with a private garden and a shared residents garden too. It's everything you get in suburbia but with the added bonus of being right in central Manchester - ready to move into Spring / Summer 2021.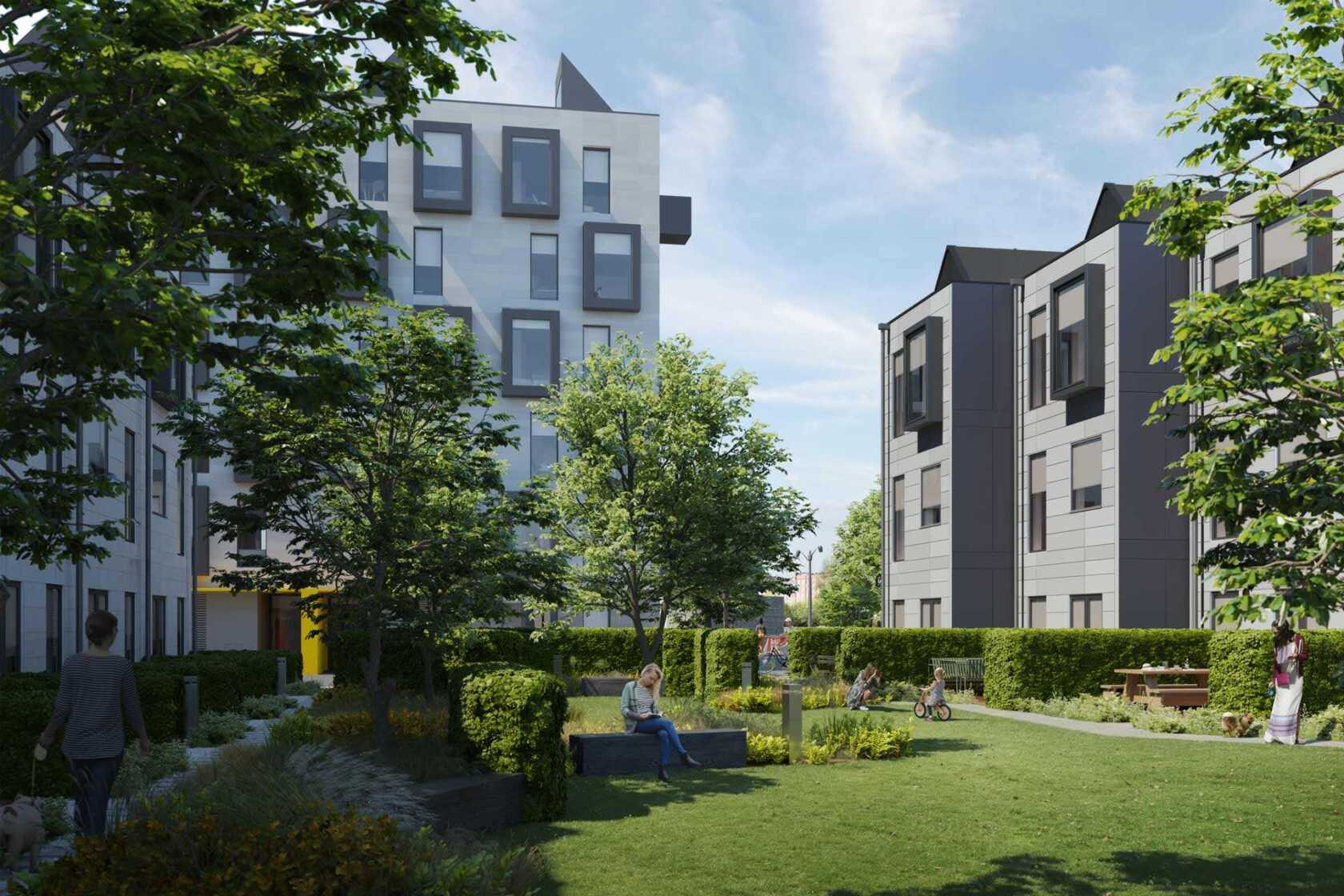 We're also creating a new public park close to the Marina too. We'd love to tell you more if you want to be part of what I Love MCR, the MEN and Sunday Times have all praised as one of the city's coolest new places to live, work and play.
Want to be kept in the loop about all things Urban Splash? Then sign up for Newsplash!
Our monthly news round-up with the latest and freshest news on property development, place-making, housing, architecture, events and careers sent straight to your inbox.
Looking for something else?