Blog by Chris Shaw
A tour around New Islington
The weather couldn't have been better last week, as we showed a group of Manchester-based journalists around New Islington, the city's most exciting new neighbourhood.
As we ease out of lockdown, the event was as chance for us to show the media just how buzzing and vibrant this waterside community is; the bars and restaurants have reopened, there were lots of people (safely) enjoying themselves by the Marina, indulging in treats from Pollen Bakery, with a few people even tucking into a BBQ in the blistering sunshine.
It's a far cry from the place New Islington used to be. The former Cardroom Estate was a notorious no-go area for Mancunians, with rundown rows of houses and poor designs meaning it was segregated from Great Ancoats Street, Ancoats and the centre of Manchester.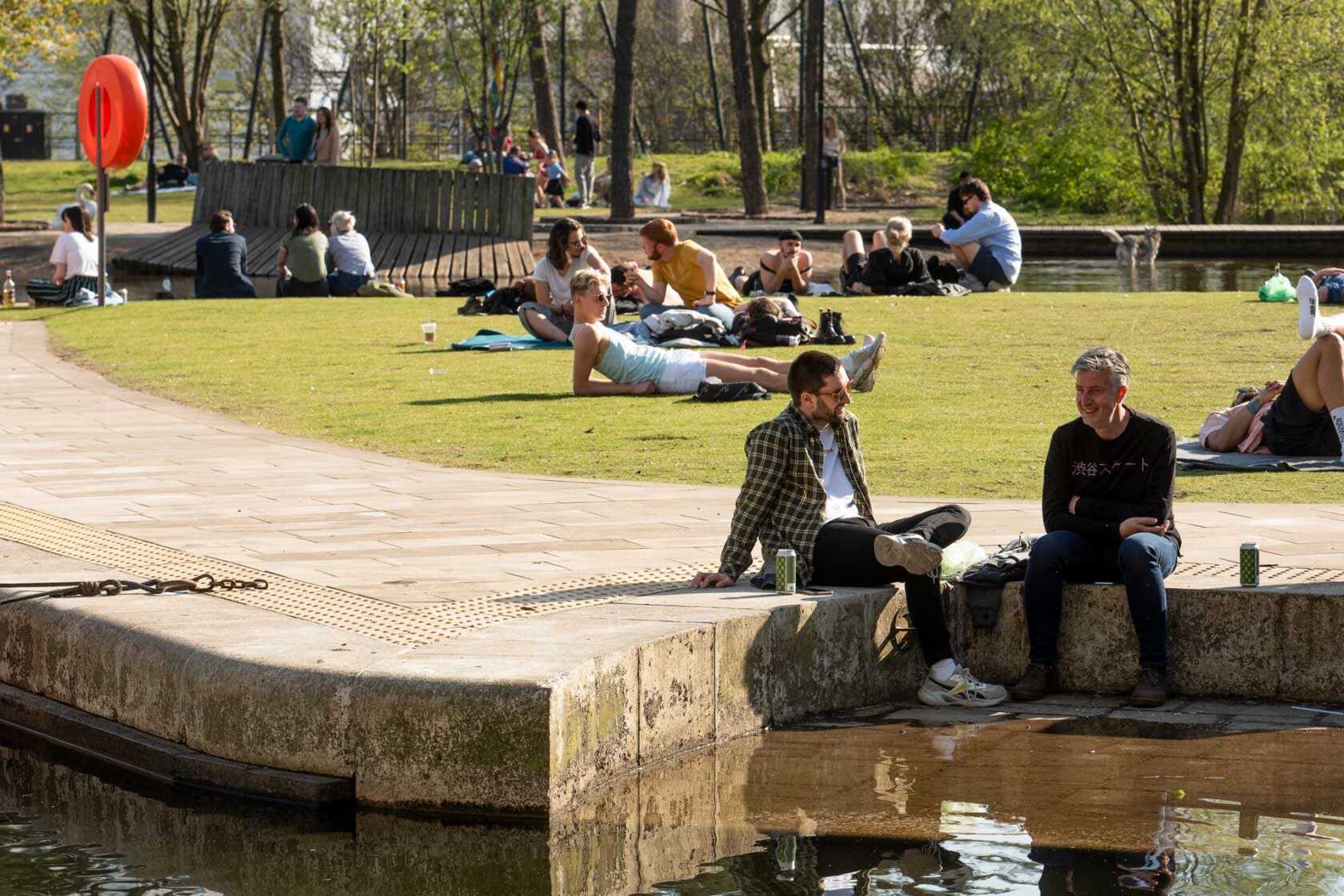 Fast forward a few years and we've been working really hard to transform its fortunes. Working alongside partners like Manchester City Council and Manchester Life, we've helped establish a new neighbourhood – somewhere filled with a Marina, park, OFSTED-Outstanding school, bars, cafes and more.
The latest additions here are our newest House by Urban Splash homes, which we gave journalists a look around for the first time.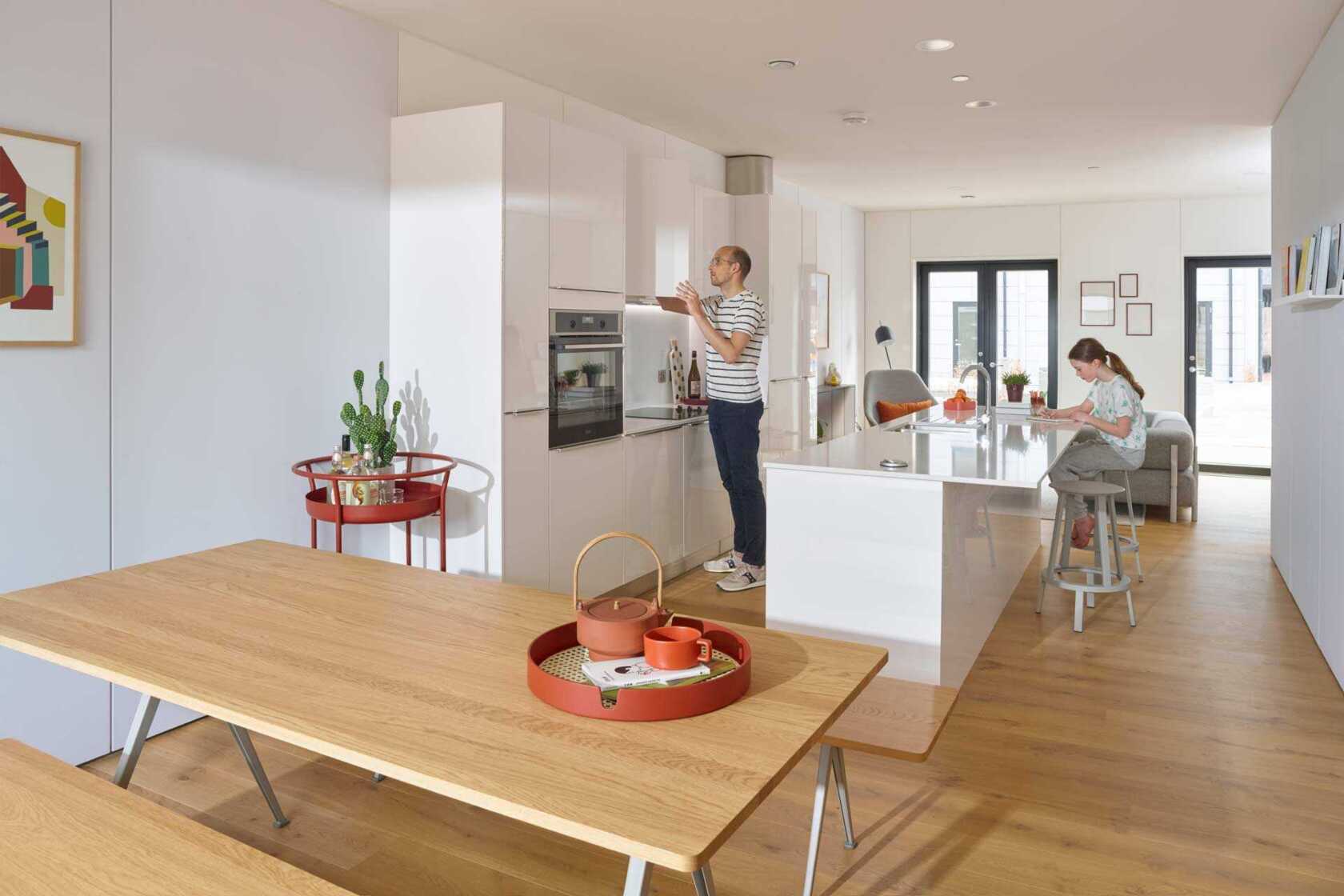 Our first stop was the brand-new Town House show home, three floors of space flooded with natural light and a shining example of a family home in the centre of the city. We also let journalists design their dream home using our big screens on which they got a chance to have a go on the online configurator.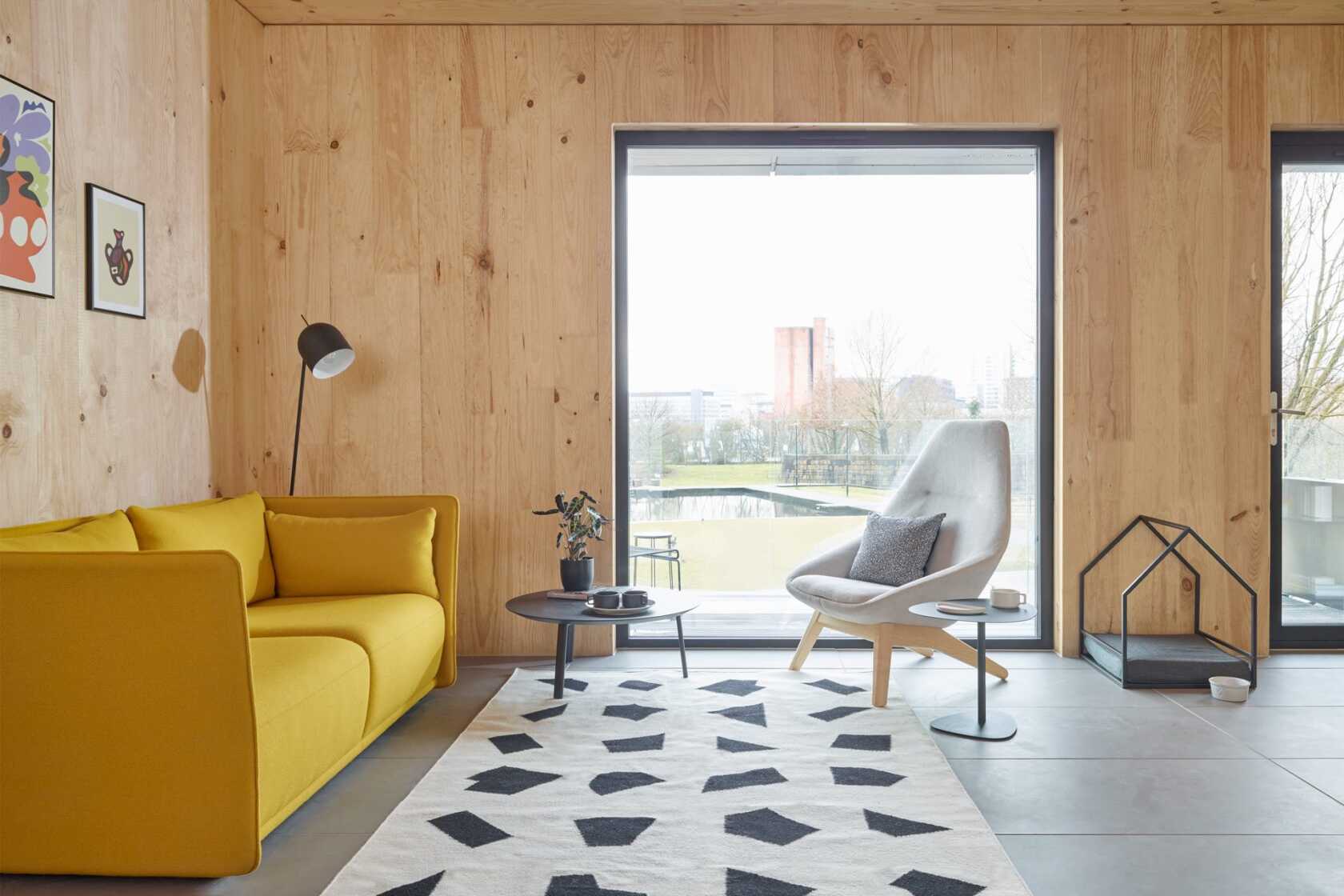 Then we moved on to Mansion House. This is our first ever House by Urban Splash apartment building, created using super-sustainable cross laminated timber, and this was the first chance post-lockdown that we've been able to take people on a tour of this space, including out on to the balconies where we looked over the Marina glistening in the sun.
It's been great to read what the visiting journalists thought of the place, including this lengthy piece in Place North West.
Now, we'd love to take you around the area too; if you think it could be a great place to live, then we still have Town House homes to come, with a few on sale right now. We also have the final apartment at Mansion House available for sale with some available to rent direct form Urban Splash.
Want to be kept in the loop about all things Urban Splash? Then sign up for Newsplash!
Our monthly news round-up with the latest and freshest news on property development, place-making, housing, architecture, events and careers sent straight to your inbox.
Looking for something else?