Press release - 24 November 2020
School's apartment gets designer makeover
The modern housebuilder, House by Urban Splash, has fully furnished the apartment for the special needs school, at the Martin Bacon Academy, Northstowe.
The housebuilder, which is currently creating a new community of precision-engineered homes next door to the school at Northstowe, has provided its interior design skills, expertise and furnishing using their own interior design experts, a network of contacts and through the Urban Splash Charitable Trust.
After creating a mood board including design ideas for the school to look at and choose from they have now fully fitted out the apartment ready for students to use from this new school term. Firms including AO.com and Loft-interiors.com have provided goods for the project.
The new apartment is a training flat that will benefit hundreds of young people with special needs who are training in independent living. Students will stay at the flat during the day or overnight for different periods of time as part of their studies before hopefully moving into their own independent living space.
The Martin Bacon Academy is part of the wider Northstowe Learning Community and Cambridge Meridian Academy Trust (CMAT). It is a brand new, state of the art, Area Special School, at the Northstowe Education Campus which also currently includes the Secondary College. This facility caters for children and young people aged 3 to 19 who have a range of complex and significant learning needs in the area of cognition and learning (with other co-occurring conditions).
Sarah Louise is Deputy Headteacher and has led the project for the school: "This fantastic modern equipped apartment replicates those in the town of Northstowe allowing for familiarity for our leavers should they be able to live independently within their community. It offers our young people the chance to build independent living skills up over a number of years so when they leave us and head to adult services they are already equipped to take their next steps in life."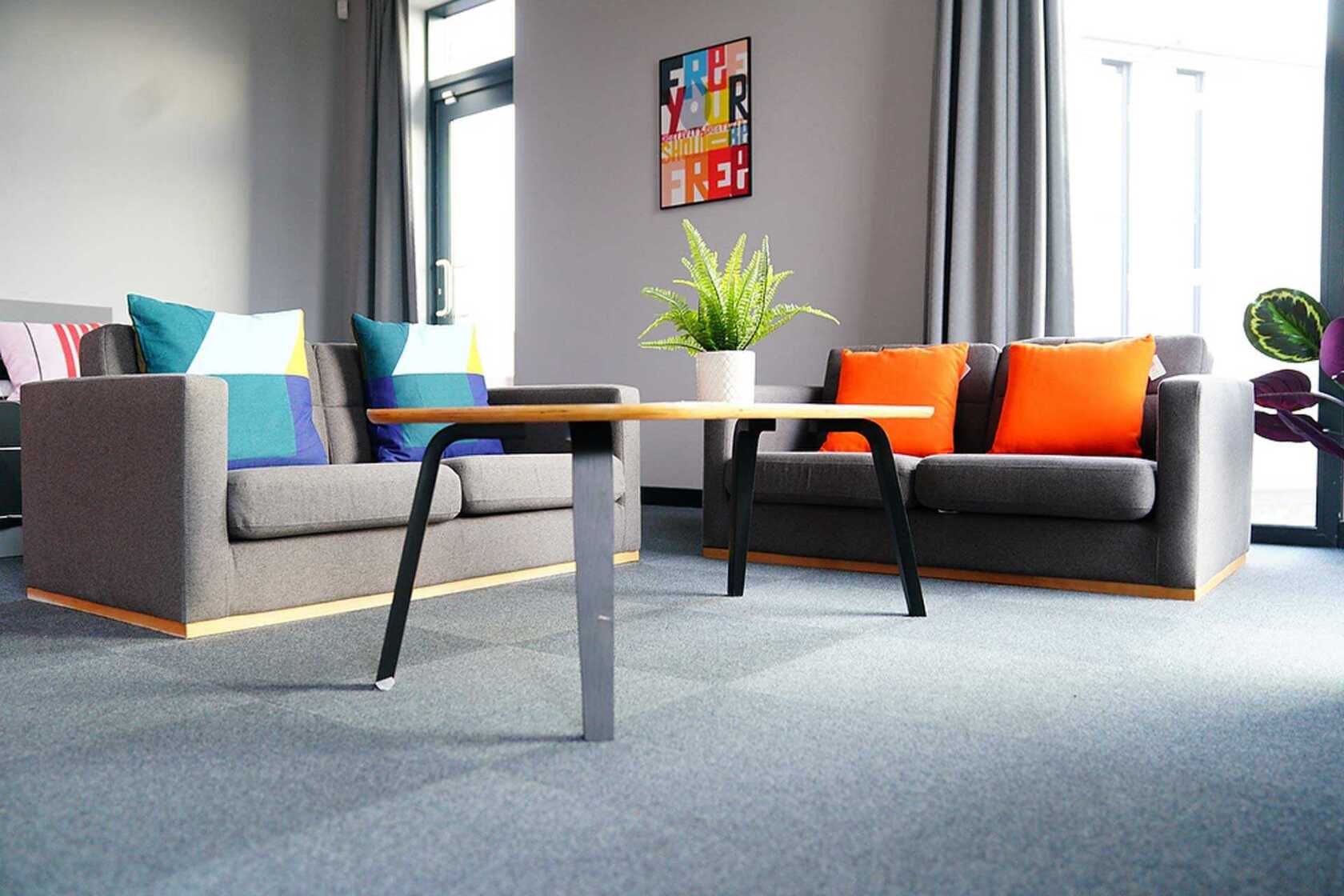 The Teaching Apartment allows for all the pupils to learn and experience from a young age how to live and manage a home in a safe and secure teaching environment.
Sarah adds: "We are also delighted to have opened this Specialist Provision this term. The help provided by House by Urban Splash has been phenomenal and we couldn't have asked for more. Most importantly, the students are over the moon with it."
House by Urban Splash has utilised its wide network of professional contacts to complete the project for the school. A number of firms have generously donated goods to the project including two sofas from loft-interiors.com and online electricals retailer AO.com which has provided the white goods for the apartment.
AO.com's Founder and Chief Executive, John Roberts, comments: "We're delighted to have donated these vital items to the Martin Bacon Academy to help with the incredible work they do. We know how important products like fridges, freezers and washing machines are in peoples' everyday lives and we hope by providing these items for the apartment we will help support the young people learning to live independent lives."
Tom Bloxham MBE, co-founder of House by Urban Splash says: "We are as passionate about creating great communities as we are about creating our modular homes for people to live in. I'm proud that we have been able to support what is going to be a fantastic education facility at Northstowe Town through our own skills and expertise as well as reaching out and involving people in our own network as well such as AO.com."
Looking for something else?