Case studies
Resident profiles - Nichola and Alex, Port Loop, Birmingham
"Port Loop stood out from the crowd because there is a genuine sense of community"
Feeling part of a community was key for Nichola and Alex Lund-Yates as they took their first step onto the property ladder, having rented in Birmingham city-centre for half a decade.
The couple had some strict requirements from their first home: friendly neighbourhood vibes, access to green spaces and close proximity to the city centre.
"People do things in different orders, and I was always convinced I'd buy a house before getting married," Nichola jokes as she recalls the beginning of their home buying journey. "We actually got married first in 2019 and then we started to think about how nice it would be to have our own space and a dog!
"When we first started to look at options to buy in late 2019, we were already both set on our career paths – me in marketing and Alex in the police force. We'd previously rented two different flats in very lively parts of Birmingham city centre. Our next step was to find a home that we could call our own; somewhere we could settle down and start planning our future."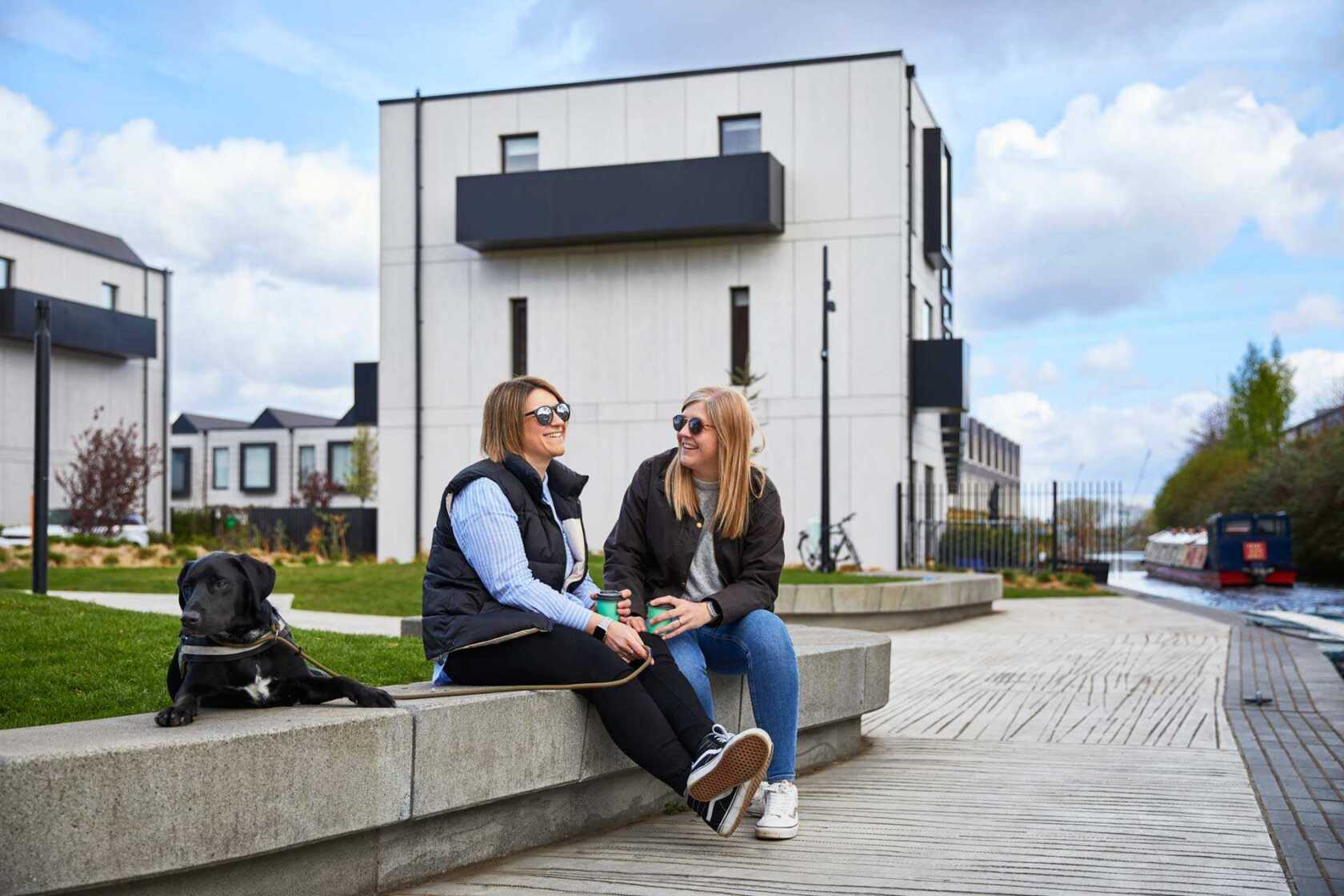 Having viewed other properties across Birmingham and always being left with thoughts of 'but, we didn't really like that' or 'we'd need to change that', the show home at Port Loop immediately struck a chord with the couple.
"After our first visit to Port Loop, we both left feeling excited and that we wouldn't need to make any compromises, unlike other properties we'd viewed in Kings Heath and Moseley."
Despite delays caused by the pandemic, thanks to ongoing support from their families and the Port Loop development team, Nichola and Alex moved into their home in February 2021, becoming the first homeowners to move into one of the Brick Houses at Port Loop.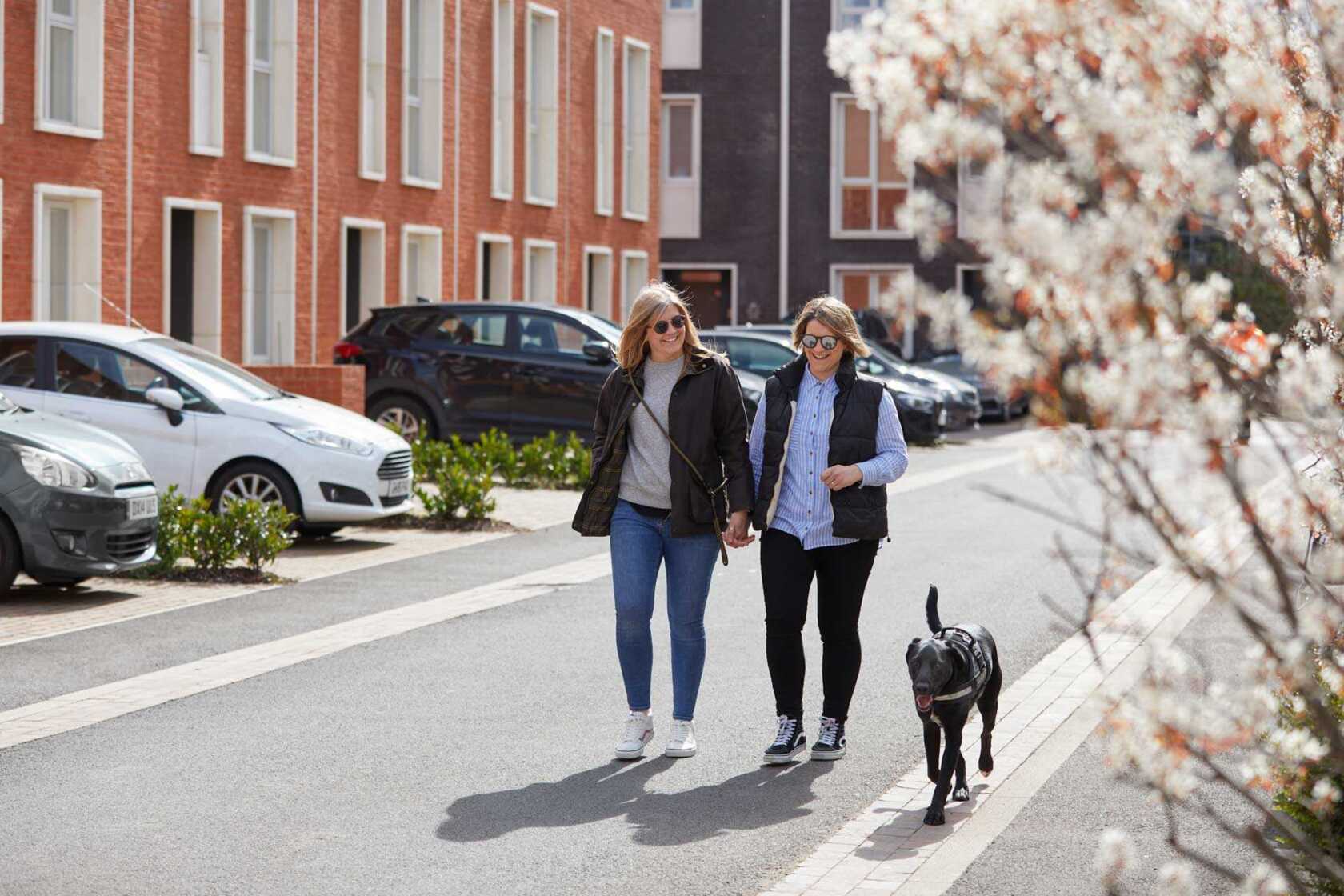 Designed by Birmingham-based Glenn Howells Architects specifically for Port Loop, it was the striking exterior, garden space and spacious interiors that attracted the couple to this house design.
"The Brick House design offered us everything we needed; from plenty of living and entertaining space, to spare rooms for overnight guests so we can host our family and friends.
"Everyone who's come to visit our new home comments on how 'us' it is and really suits our style. We've put our stamp on it, but our Brick House already had such a lovely, homely feel to it while being very impressive to look at from the outside.
"It's also been brilliant to see how our neighbours are adding their personalities to their homes too, as we all started with the same blank canvas but each home is so different inside now."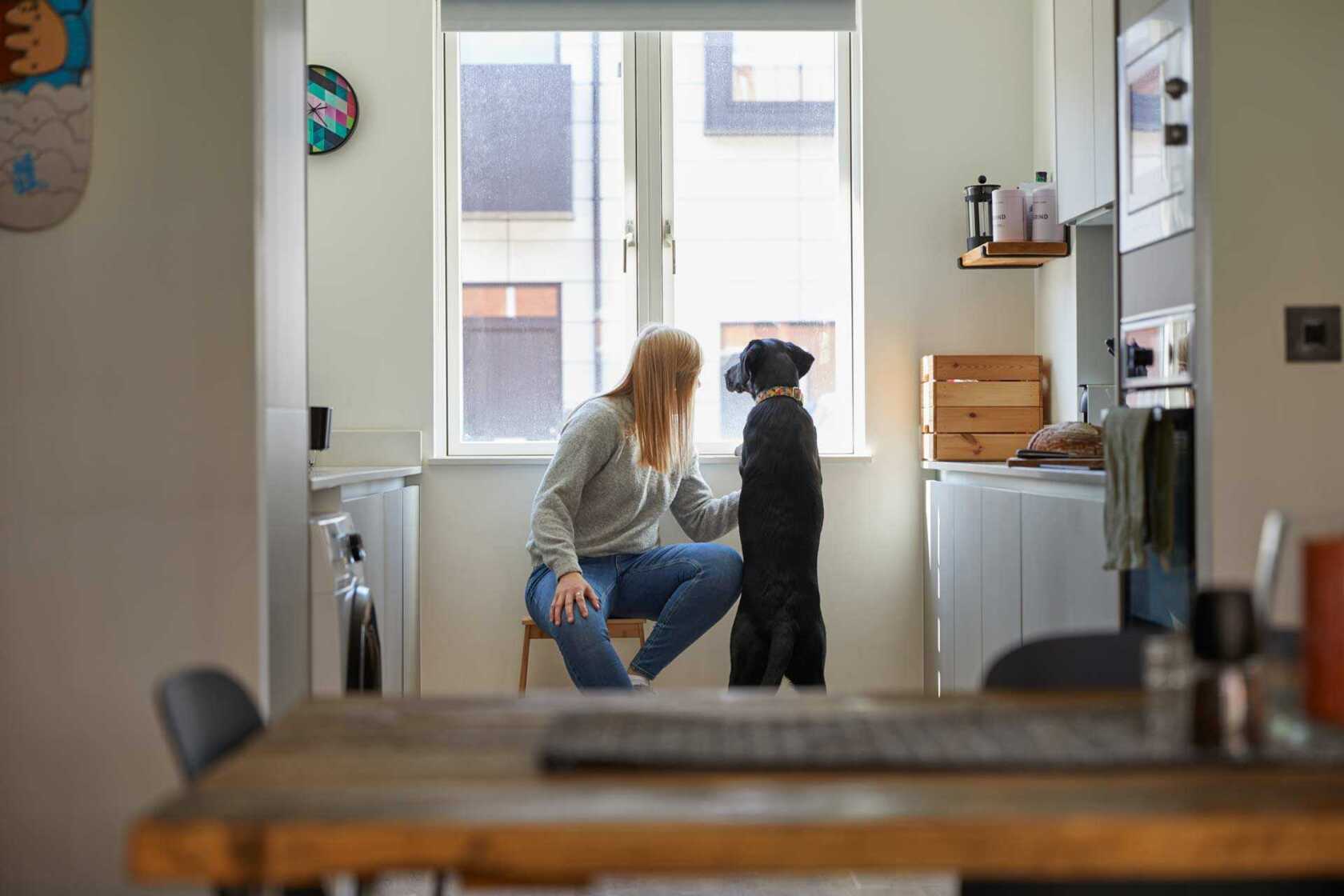 More than the house design though, it was the 'feel' of Port Loop that convinced Nichola and Alex it would be the perfect place to call home.
Nichola explained: "Port Loop stood out from the crowd because there is a genuine sense of community. Because Alex works shifts, I was excited by the idea of being close to friends who live just down the canal in the city centre. It's also been great to meet the neighbours and pop round for a coffee, or just catch up on each other's doorstep – something we all do regularly now!
"As well as enjoying our own garden space, we love having South Loop Park on our doorstep. Since moving in, we've welcomed our first dog, Mylo, to the family and the huge amount of green space is definitely a hit with him!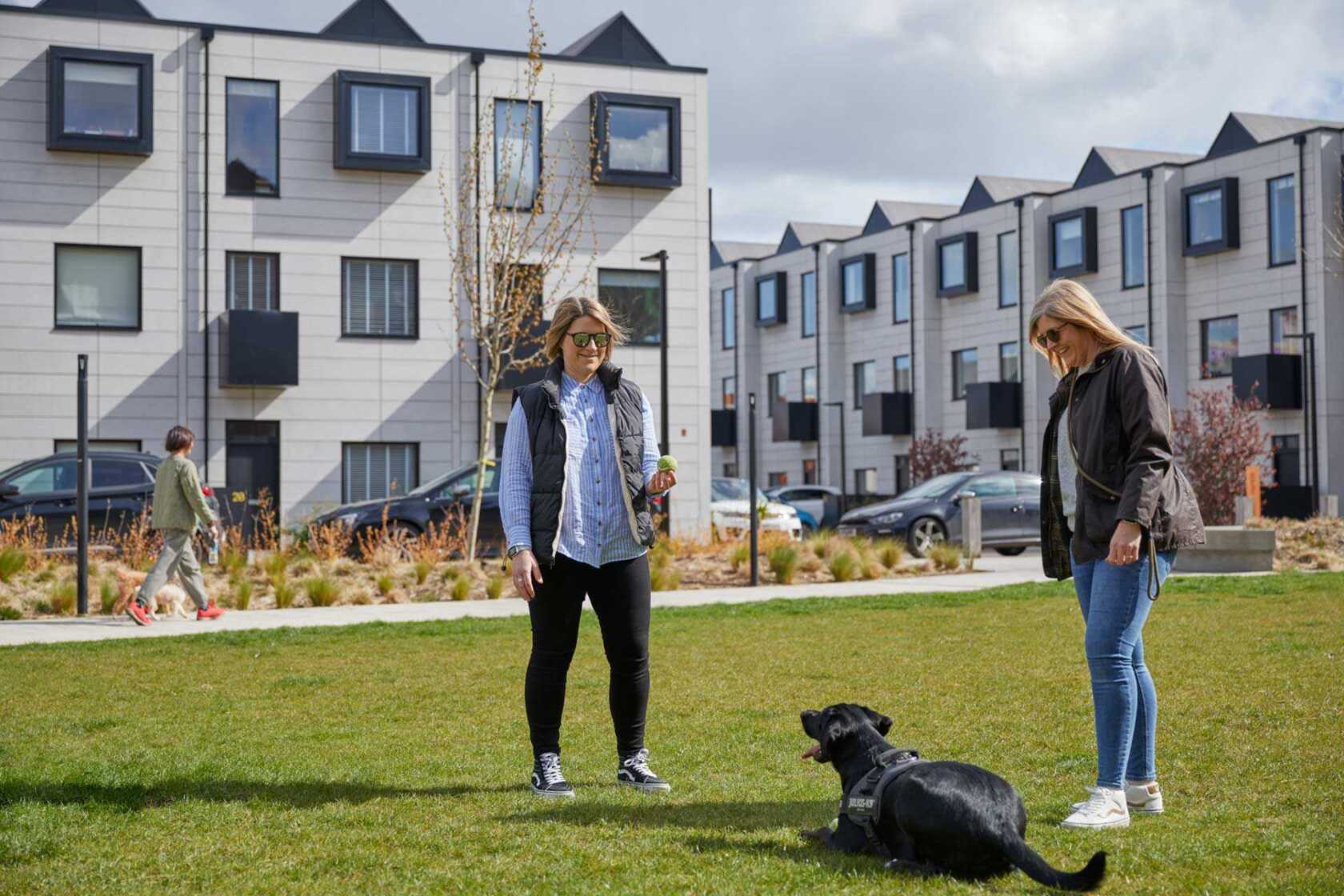 "When family come to visit, we often catch up in the park whilst enjoying a coffee and cake from the Floating Front Room barge. It's great to know that we have access to so many activities and events on our doorstep, which we can join in as and when it suits us.
"In the summer, when some of my old work friends came over for dinner, there was a brilliant comedy moment as we watched through our patio window into the communal garden space – Mylo ran past, followed by our neighbours' dogs and then some children.
"That exact moment highlighted how alive the community is and what a unique place we're privileged to live in."
Looking for something else?