Case studies
Resident profiles - Lawrence, Rebecca and Zoë - Inholm, Northstowe, Cambridge
Lawrence, Rebecca, and their daughter, Zoë, are looking forward to their fresh chapter in their brand-new Town House overlooking the water
Our first residents will move into their new home at Inholm, Northstowe, in Cambridge, this month.
Welcome to the neighbourhood Lawrence Zeegen, 57, a Professor of Illustration and Cambridge School of Arts masters student; his partner Rebecca Wright, 49, a Dean at Central Saint Martins, University of the Arts London and incoming President of D&AD; and their five-year-old daughter Zoë.
Lawrence said the move will mark a 'fresh start' for the family who can't wait for a 'bright future' at Inholm:
"This is a new chapter in our lives and a chance to build a different future, which starts with our move to Inholm.
"We're a busy academic family – we have our careers in London, we have Zoë and I have three adult sons too.
"As much as we have lived a wonderful life in Greenwich, it's the right time for us to embrace a new, calmer lifestyle in the countryside – while remaining close to London so we can commute when necessary.
"Like many people, in the past year we reached a turning point.
"2020 was especially challenging for us as I was being treated for cancer, and with that journey now behind us, we decided the time was right to establish a new life for ourselves.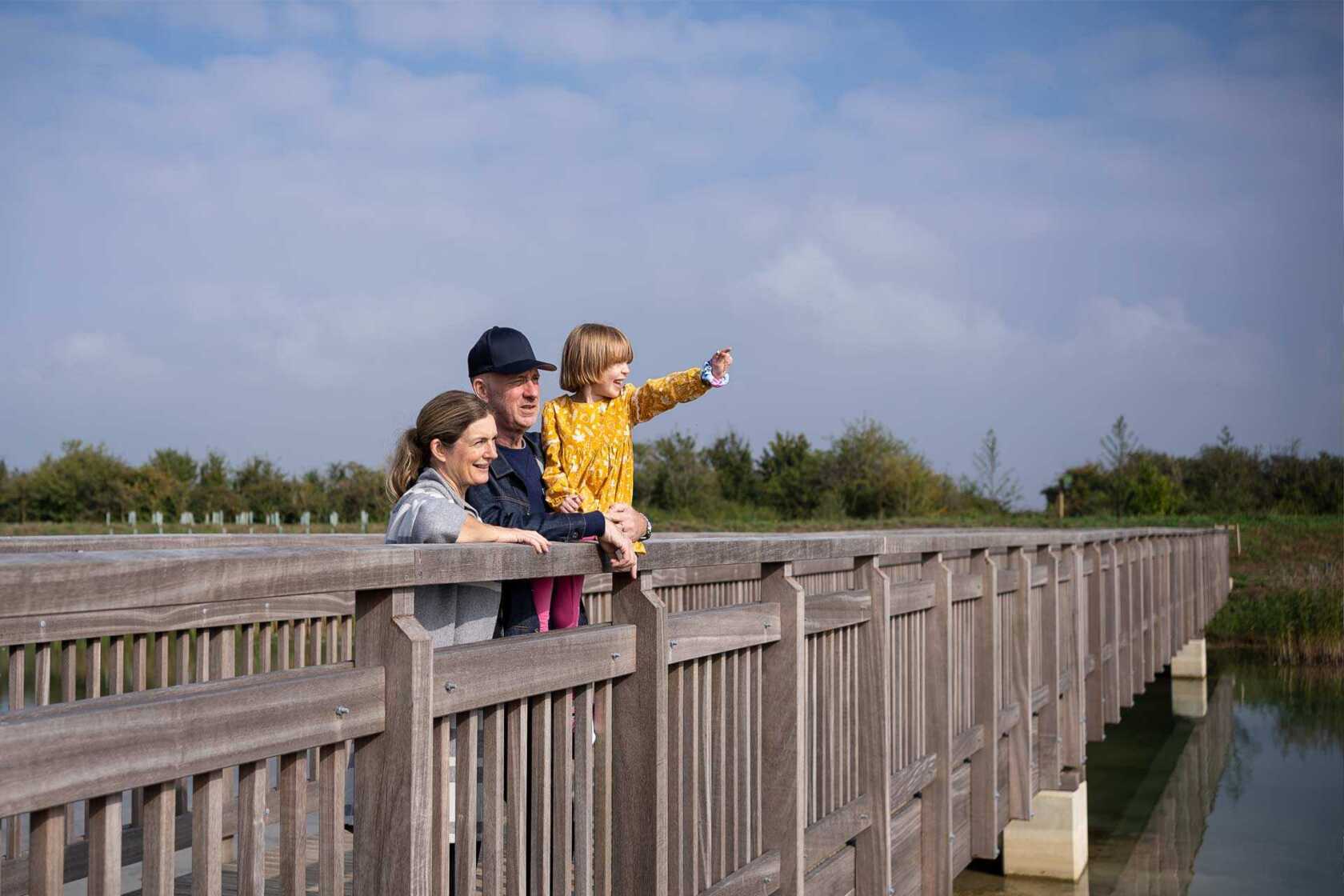 "Being surrounded by fresh air and wide-open spaces were at the top of our wish-list.
"It was also about doing something really positive for our daughter Zoë, who will benefit so much from being part of a community of local friends, the amazing sense of space, and an outdoor lifestyle.
"She's already joined the local primary school and is loving it.
"We have friends in academia that have relocated to Cambridgeshire in recent years and the stories we'd heard about how much life has changed for them – in such positive ways – helped us decide we should take a look for ourselves.
"While we knew we wanted clean air, fabulous views and a beautiful space to live, Rebecca's career means that we also needed to be within reach of London.
"Once we'd decided that Cambridge was for us, we knew we wanted to look for properties that were unconventional, that would provide the opportunity for a different way of living and would allow us to invest in interesting architecture.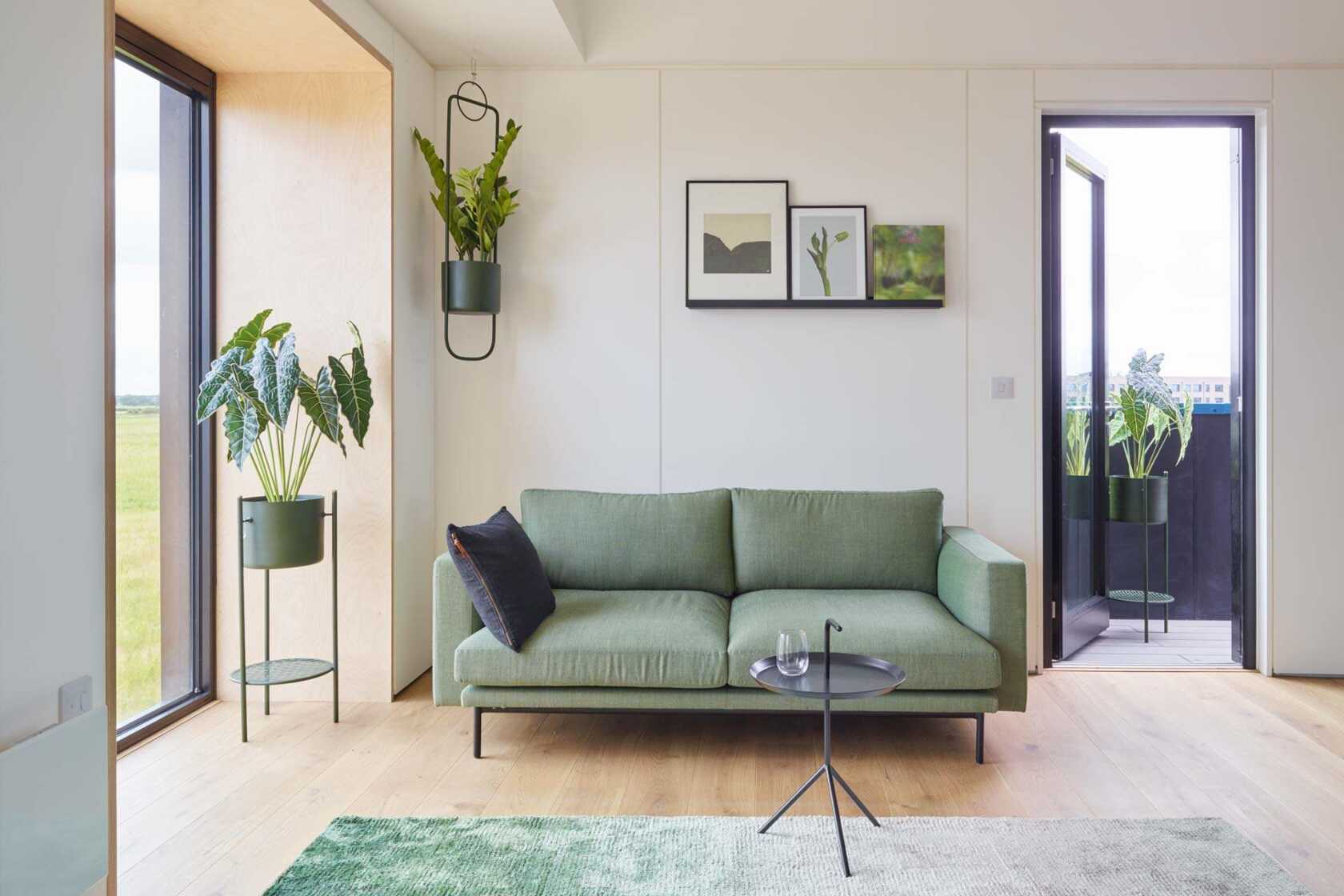 "Of course, Northstowe and House by Urban Splash immediately appealed – so much so that we put down a reservation fee on our new three-bedroom, three storey Town House home overlooking the waterpark on the first weekend – in fact we reserved before the groundworks had even started!
"I guess you can say that we were early adopters of Inholm, and that we could understand the vision.
"We could see the big skies, the fresh air, the fabulous walks and the freedom – while knowing that urban bustle we've come from is still close enough.
"We fell in love with the house itself.
"I'm 6 ft 6 so the impressive height of the ceilings was a big plus for me.
"Equally the large windows and full height doors – these features are very important when you're as tall as I am!
"Other elements that really attracted us include the beautiful oak floors, the top floor balcony with its far-reaching views over the waterpark – they are breath-taking coming from the urban density of the city.
"The homes have also been designed with a focus on the importance of space and natural light, and adaptability – they really have been considered as spaces to live and grow and grow old in!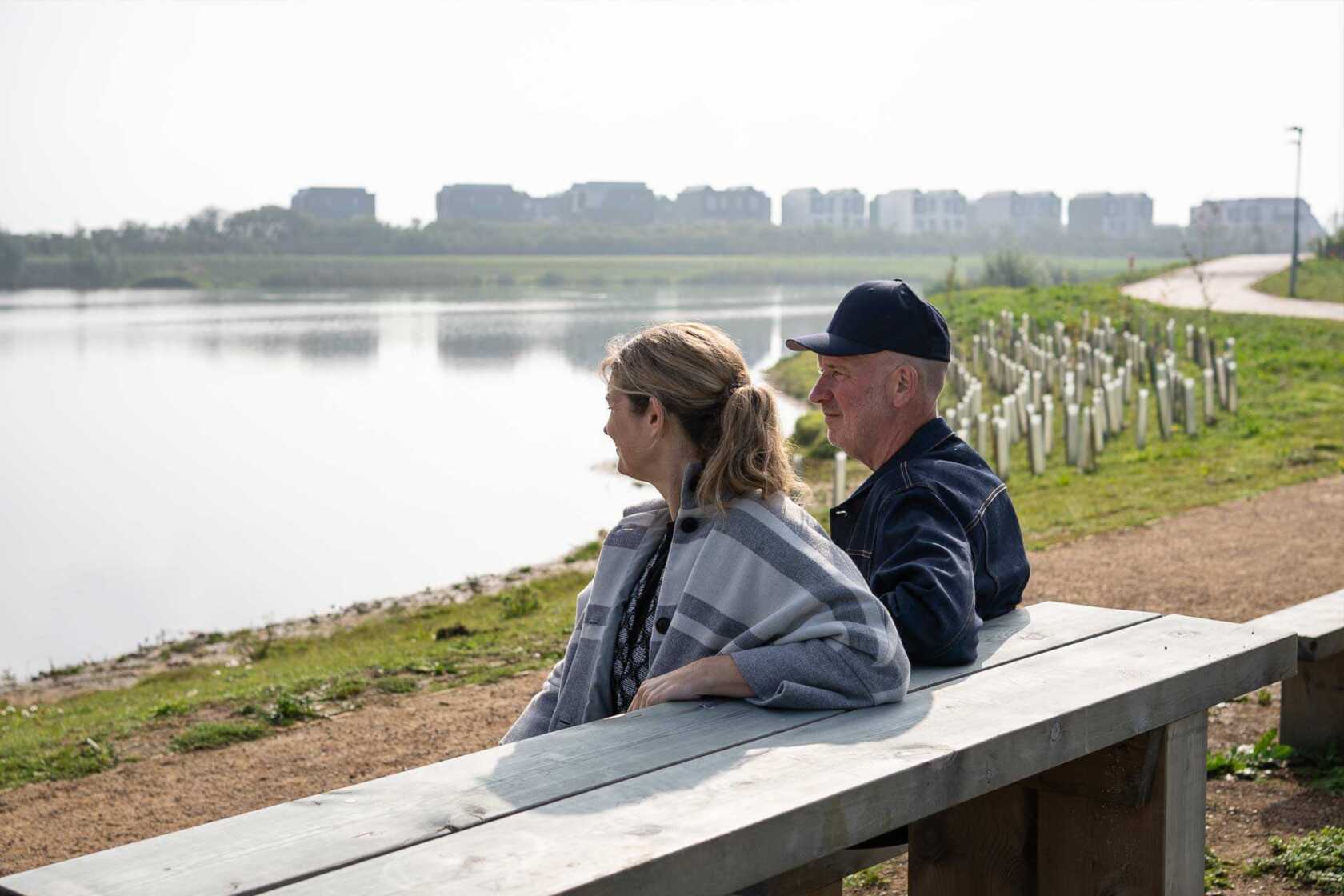 "We're looking forward to the relaxed lifestyle and the close community that we've felt on our visits to Northstowe – the last year has made us realise these are things we value and want to be a part of.
"We're also looking forward to long family walks, the sense of openness and space – both outdoors and inside our wonderful new home – and to making new friends in the area too and putting down roots.
"We can't wait to unpack in our brand-new home. The future feels really bright, and we're so ready start living our new life here."
To find your new home at Inholm, Northstowe, click here, or call Brandon on 01223 867000 or email inholm@housebyurbansplash.co.uk.
Looking for something else?