Blog by Mark Latham
Tribute unveiled at Park Hill to ward councillor Pat Midgley
Park Hill joint venture partners Urban Splash and Places for People organised with Sheffield City Council to rename Norwich Street at Park Hill, Pat Midgely Lane.
On Park Hill's official 60th birthday Wednesday, 16 June - 60 years to the day when Park Hill was officially opened by Sheffield City Council, representatives from the community joined Pat's family and friends to unveil a copy of the new street sign. Cllr Terry Fox, Leader of Sheffield City Council, Park Hill ward councillors, Urban Splash and the family will say a few words about Pat's legacy. Family members attending include her husband, Don, and children Joanna and Neil.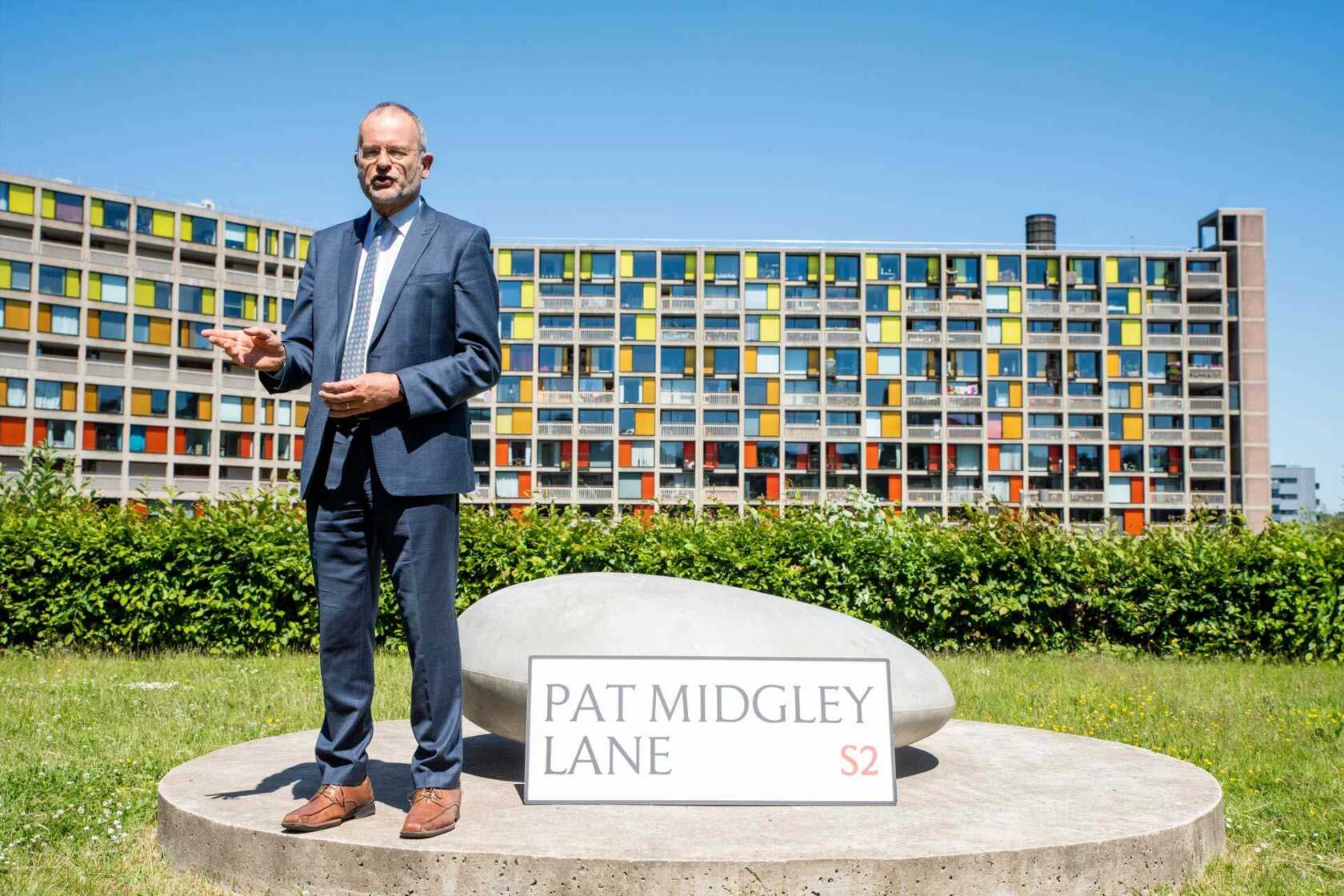 Pat was a Labour councillor for 33 years and was dedicated to the City of Sheffield, especially Park Hill that is in the Manor Castle Ward where she was born, raised and lived her whole life. She was also a former Lord Mayor, magistrate and school governor for more than 50 years. Pat was also honoured with a Woman of Sheffield award in 2019 hosted by the Sheffield Star.
She was Chair of Housing in the 1990's and spearheaded Park Hills' application for English Heritage Grade II listed status, fielding criticism at the time from a sceptical public about the benefits of such a move.
Pat was the first serving politician in the UK known to have died from coronavirus and her last political act was to vote for Sir Keir Starmer in the Labour leadership race on Saturday 28 March 2020 - a day before she died and three days after testing positive for Covid-19.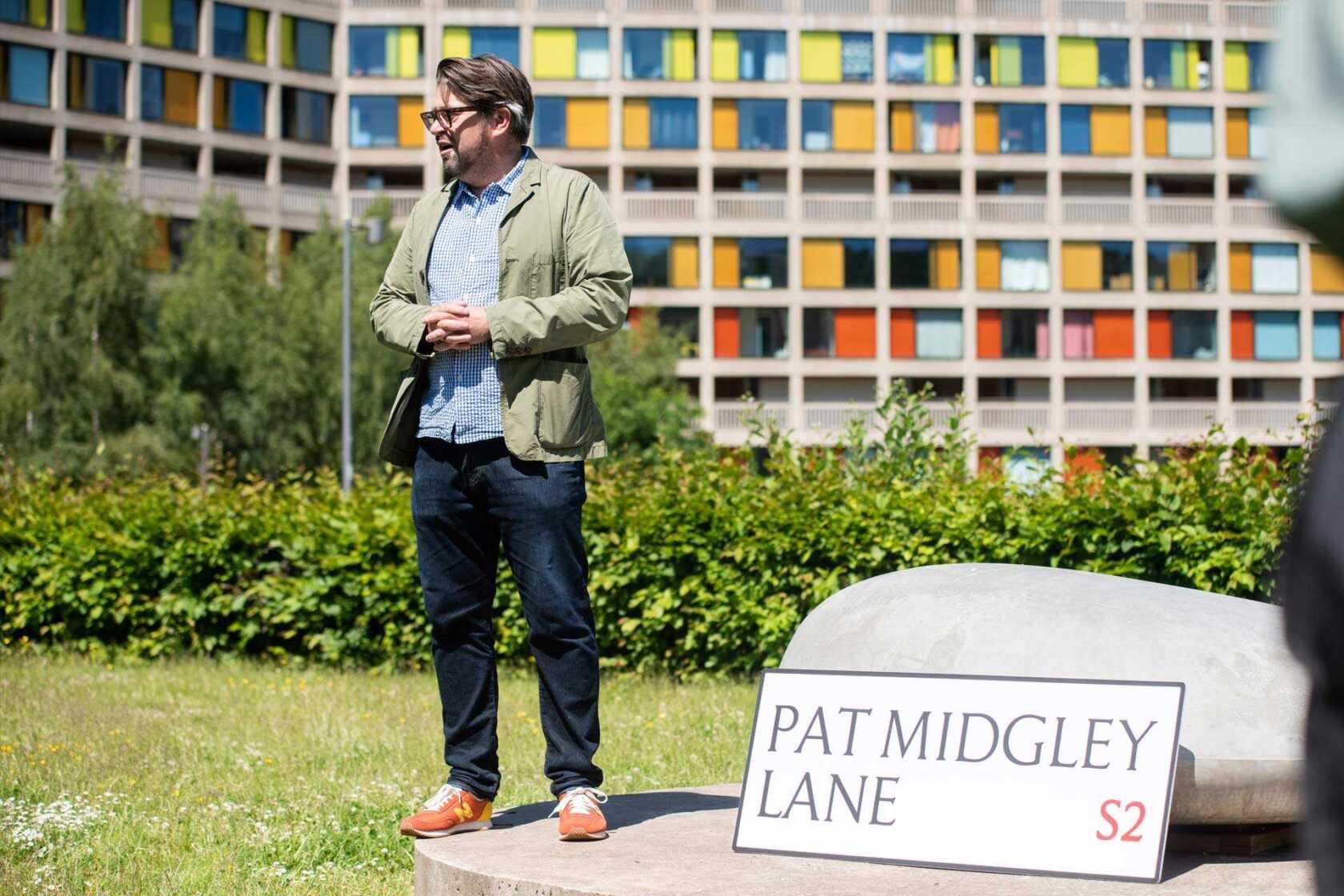 Mark Latham, Regeneration Director on behalf of the joint venture said:
"Pat always treated everyone with exactly the same warmth and kindness and respect, regardless of who they were. She constantly reminded all of us who have worked on the regeneration of Park Hill over the years to always keep people at the centre of the transformation, to remember and focus on how all of the decisions and actions have and will affect the individuals and families of Park Hill now and in the future.
Cllr Terry Fox and Leader of Sheffield City Council said: "Pat played an incredibly important role at the heart of our community for many years, and it's fitting that her relentless dedication and commitment to helping those around her is recognised in this tribute. Pat was a brilliant councillor; achieving so much in Park Hill and Castle Ward where she lived all her life and a fantastic person.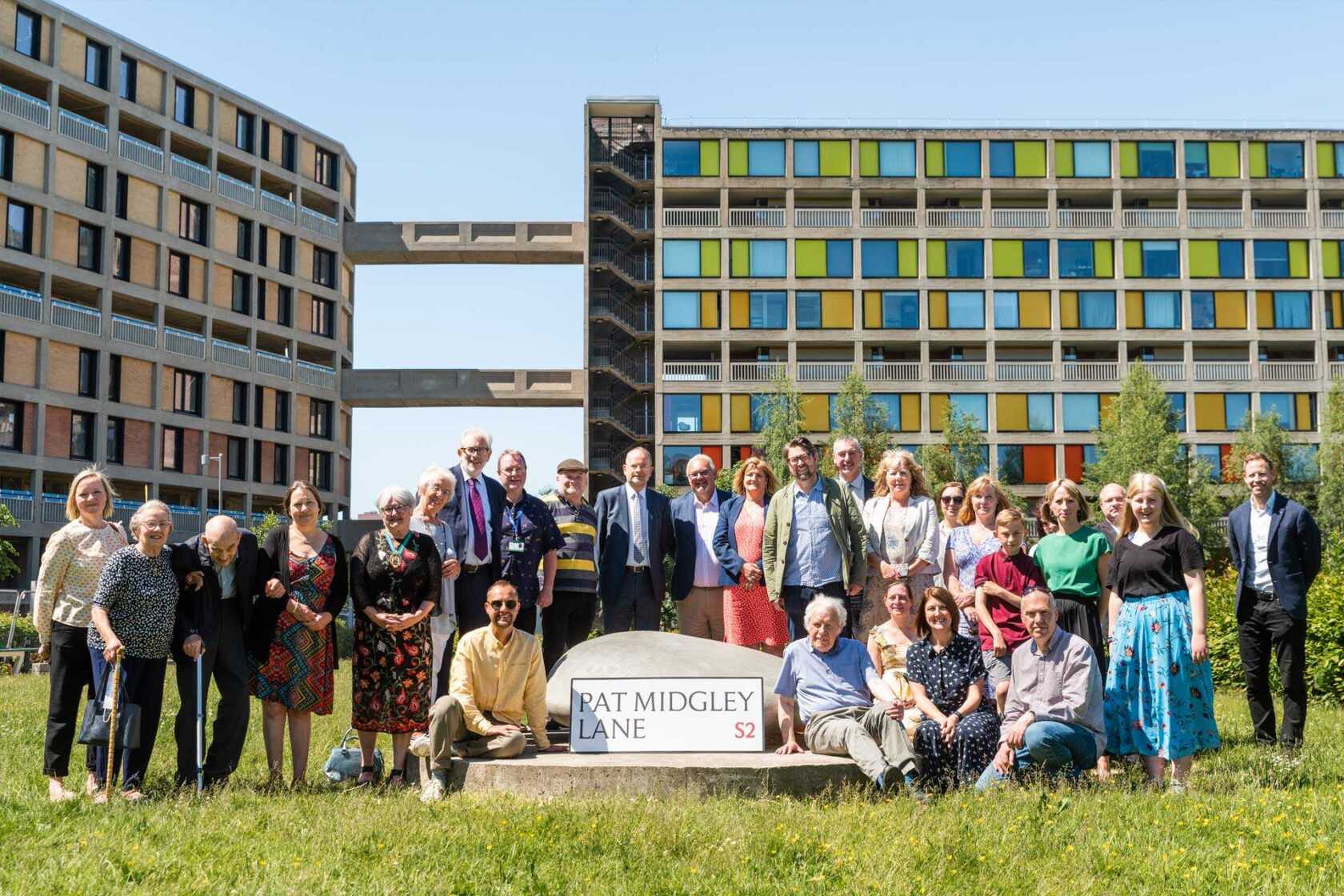 Pat Midgley's family said: "We are incredibly proud mum has been remembered in this way. She was passionate about the improvements to Park Hill and she would have been so pleased, although completely disbelieving, to know a road is named after her at the heart of the new complex and see the latest phases come to life".
Looking for something else?