Blog by Anjub Ali
Here's your first look at our new urban gardens at Avro
Green space? In the centre of Manchester? That's what we've created at Avro on Great Ancoats Street, a building which we've transformed into 31 loft style homes, each surrounded by a cool residents' garden.
Here, our development manager Anjub Ali talks about the design of the space which has given our customers their own oasis in the city.
The past year has taught us all so much about our priorities at home; multi-functional spaces in which we can live, work and play are imperative – as is the green space outside.
At Avro, we always had plans to create a unique residents' garden, and we're really pleased with the results, which show the extent of this now completed green space.
Our designs took into consideration the history of the building, and we researched materials which would complement the former industrial heritage of Avro – a building in which WW2 warplanes were once built.
The garden fence is made from steel panels in sections and bolted together to form the perimeter boundary of the communal residents' space, in homage to the brickwork of the mill and its historic setting we decided to pursue an industrial theme for the look and feel for the whole edge, we just had to do it justice.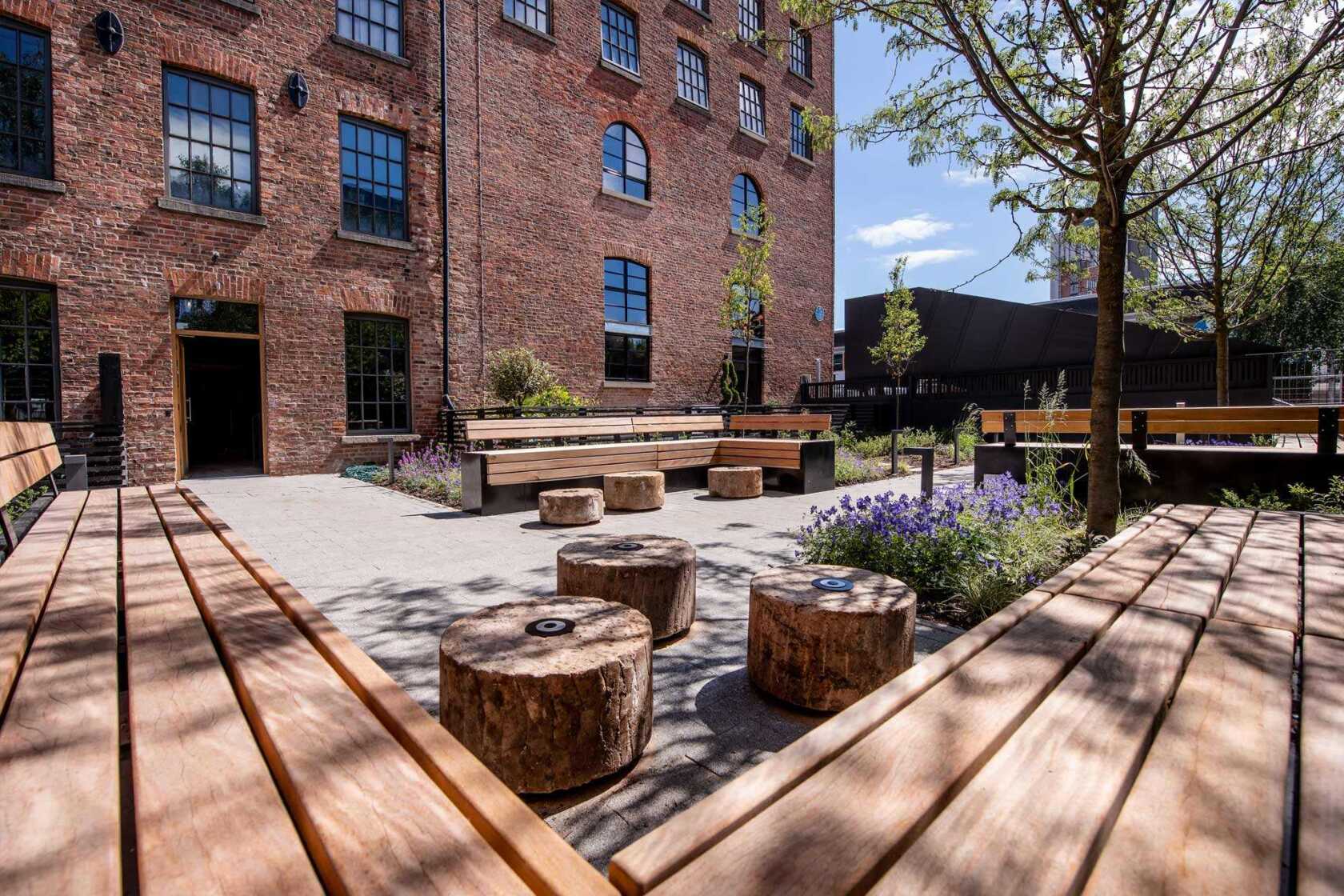 The fence panels alternate between solid sections and so-called 'hit and miss' panels that allow the odd view in but plenty of apertures for residents to enjoy the openness in privacy with vistas out across Piccadilly basin and the Rochdale canal adjacent to the building – celebrating the excellent location of this building right in the middle of Ancoats, Northern Quarter and New Islington.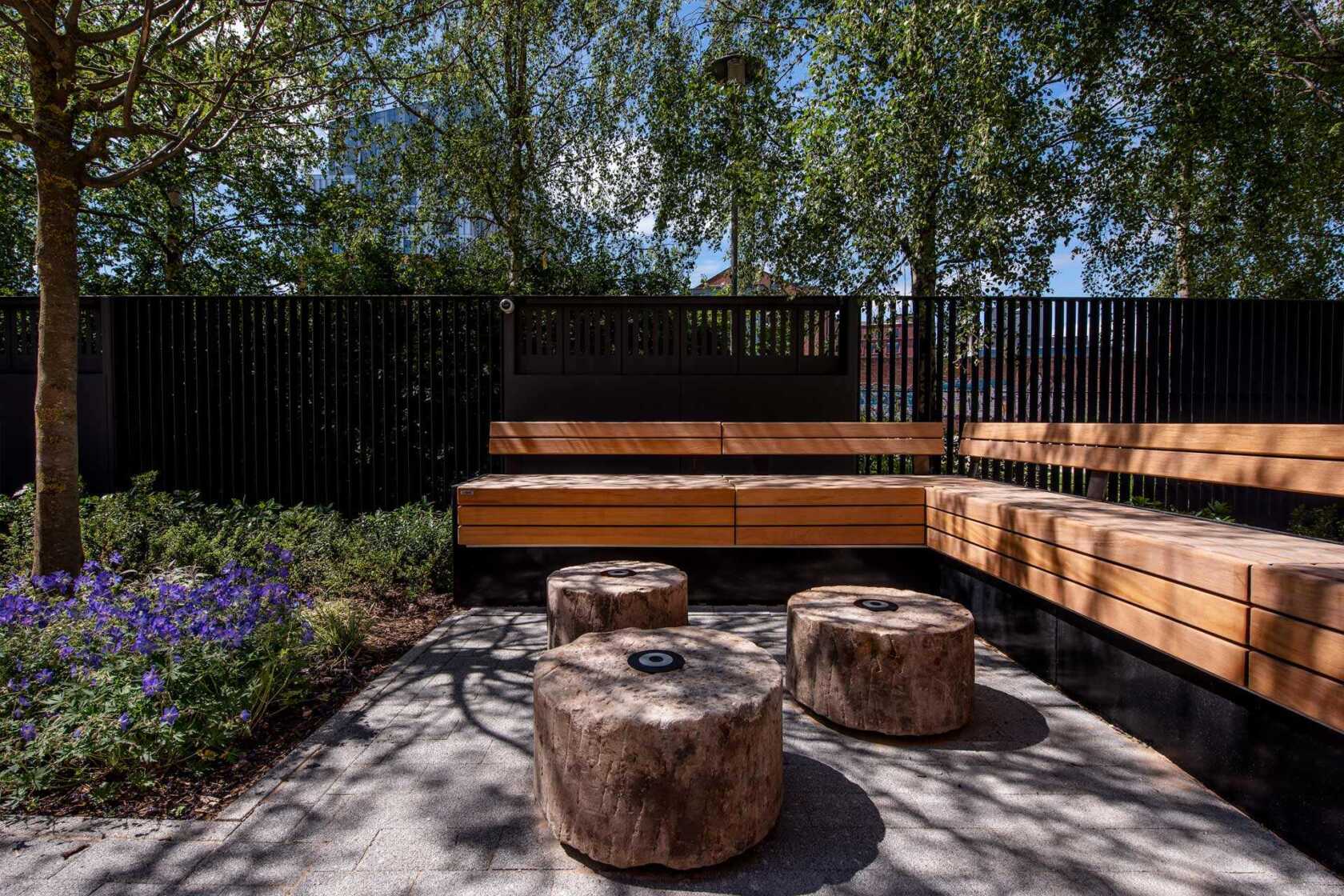 Similarly, to ensure that the building is connected to those passing by, the bridge panels are intended to be a lightweight silhouette offering privacy to residents but at the same time visual interest to those crossing the canal; there is an interlocking detail of the metal here, something which again signifies the proud industrial heritage by neatly taking smaller and taller sheets of panels and have them offer a feel of strength and bond as they arrange themselves tightly against each other in fan formation.
To finish off the look and feel of the boundary element the panels were sprayed in a similar dark grey tone found throughout Avro to maintain continuity and structural permanence thus offering a striking contrast to the wood benches, street furniture and old mill stones dotted across the residents' garden.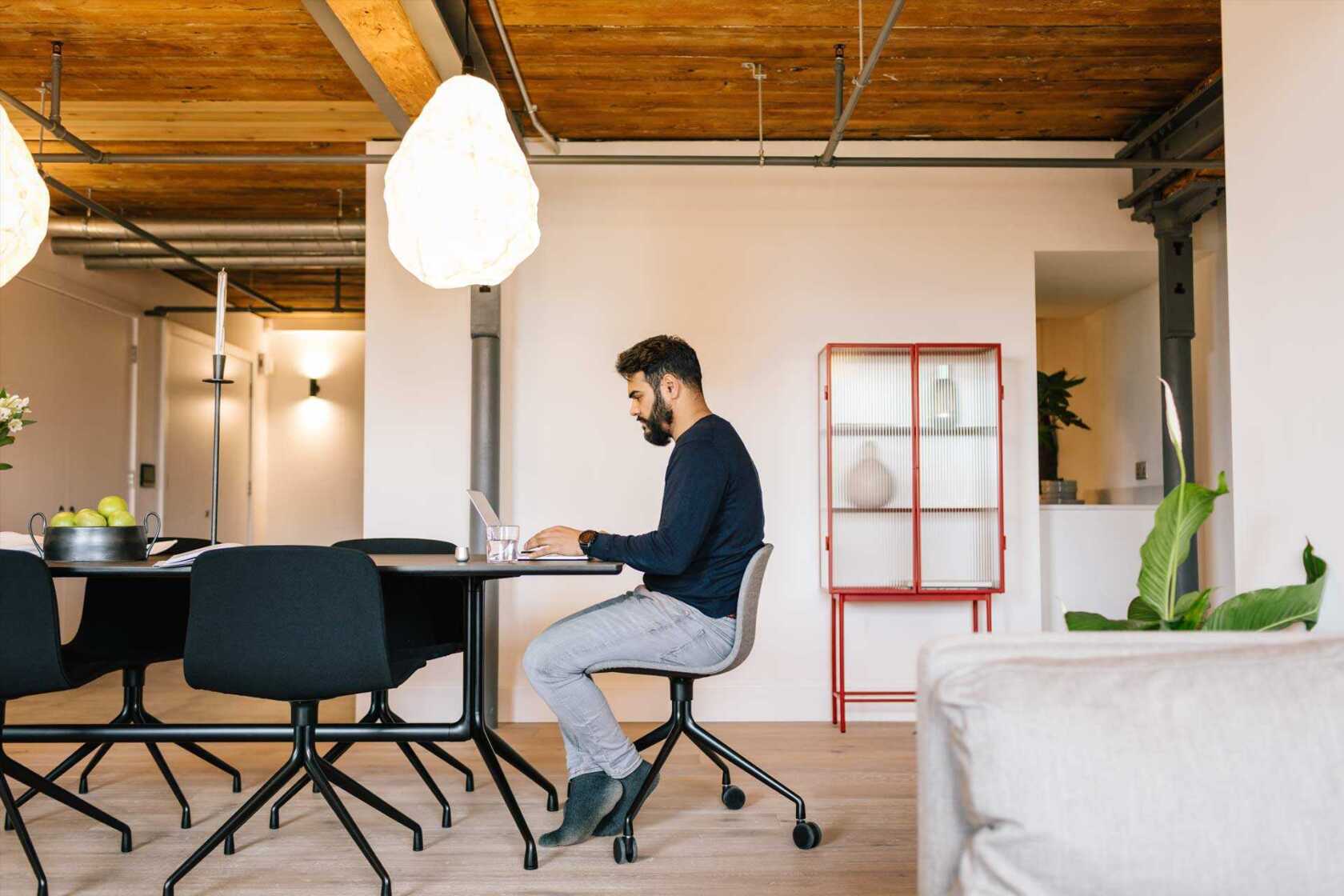 Our final few homes here are on sale now, and you can find out more about them here or make an enquiry below.
Want to be kept in the loop about all things Urban Splash? Then sign up for Newsplash!
Our monthly news round-up with the latest and freshest news on property development, place-making, housing, architecture, events and careers sent straight to your inbox.
Looking for something else?