Blog by Rosemary Miller
Staying active at Smith's Dock
On Monday 9 September, the OVO Energy Tour of Britain swept through Smith's Dock on the way to the finish line just 15km away in Newcastle city centre.
To celebrate the arrival of the peloton on their stage 3 journey, we wanted to take a look at how fitness plays an active role in the coastal lifestyle and how residents of Smith's Dock can take advantage of a range of active opportunities on their doorstep.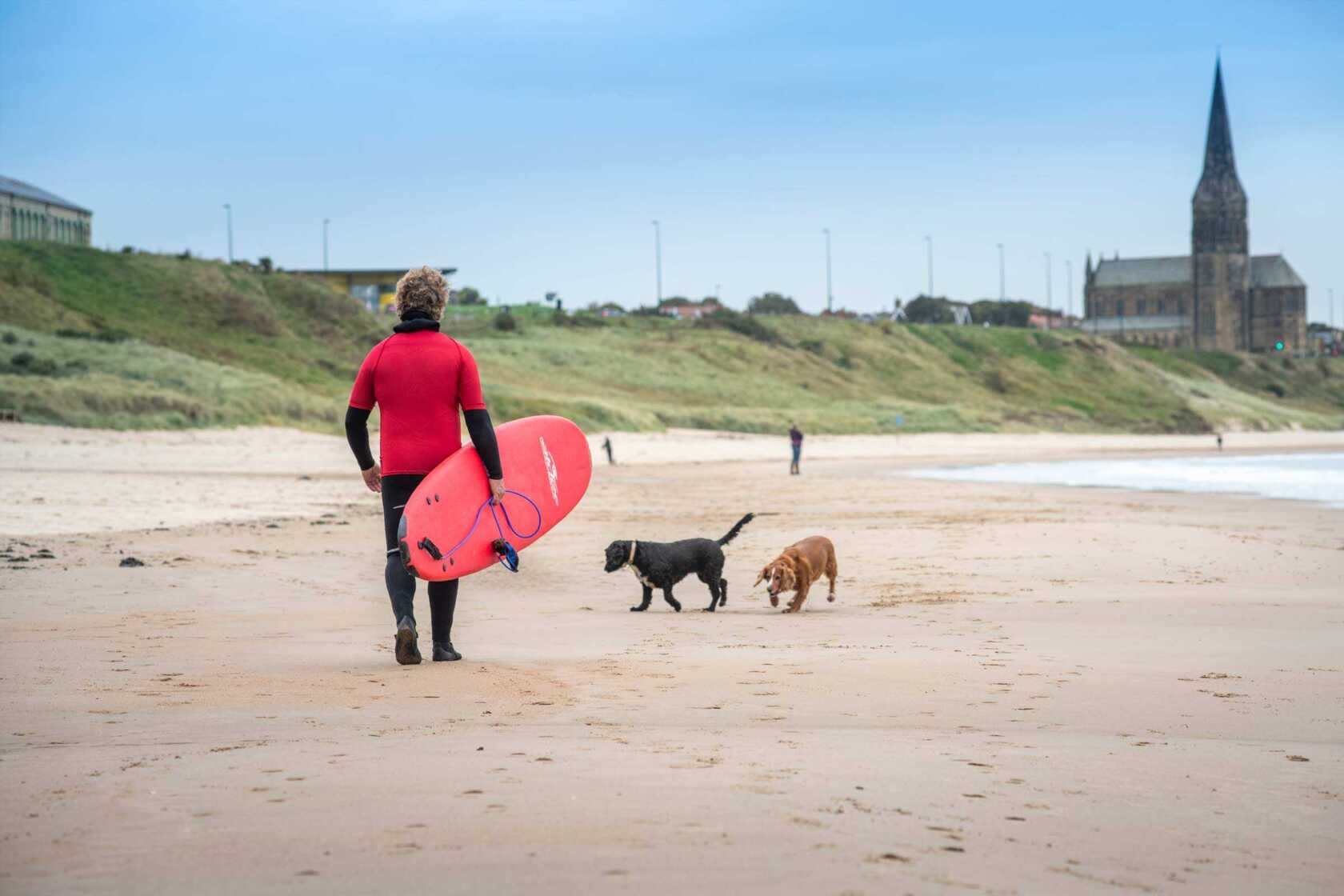 Engaging in water-based sports is a key part of life on the coast and whether you love or hate the water, a paddle in the sea is a must at Longsands or King Edwards Bay in nearby Tynemouth. Just a 10-minute drive away, Tynemouth is home to a thriving surfing community and there is not one, but two local surfing schools located right on the beach. Tynemouth Surf Co and Longsands Surf School operate from Longsands and offer board and wetsuit hire as well as private and group lessons throughout the year. Best time for waves tends to be autumn and spring but find out more at tynemouthsurf.co.uk or longsandsurf.com
Cullercoats Bike and Kayak
Set up in 2014, Cullercoats Bike and Kayak has become synonymous with on-the-water sports and activities for locals and visitors. Offering kayaking, paddle boarding and coasteering either as lessons or as part of a guided tour the company also rents out equipment to those with more experience looking to take in the coast from a different perspective. Cullercoats is often awash with the colourful sight of kayaks and paddle boards heading out to sea and the friendly team are always on hand to ensure everyone, no matter their age, has a safe and fun time on the water. Learn more at cullercoatsbikekayak.co.uk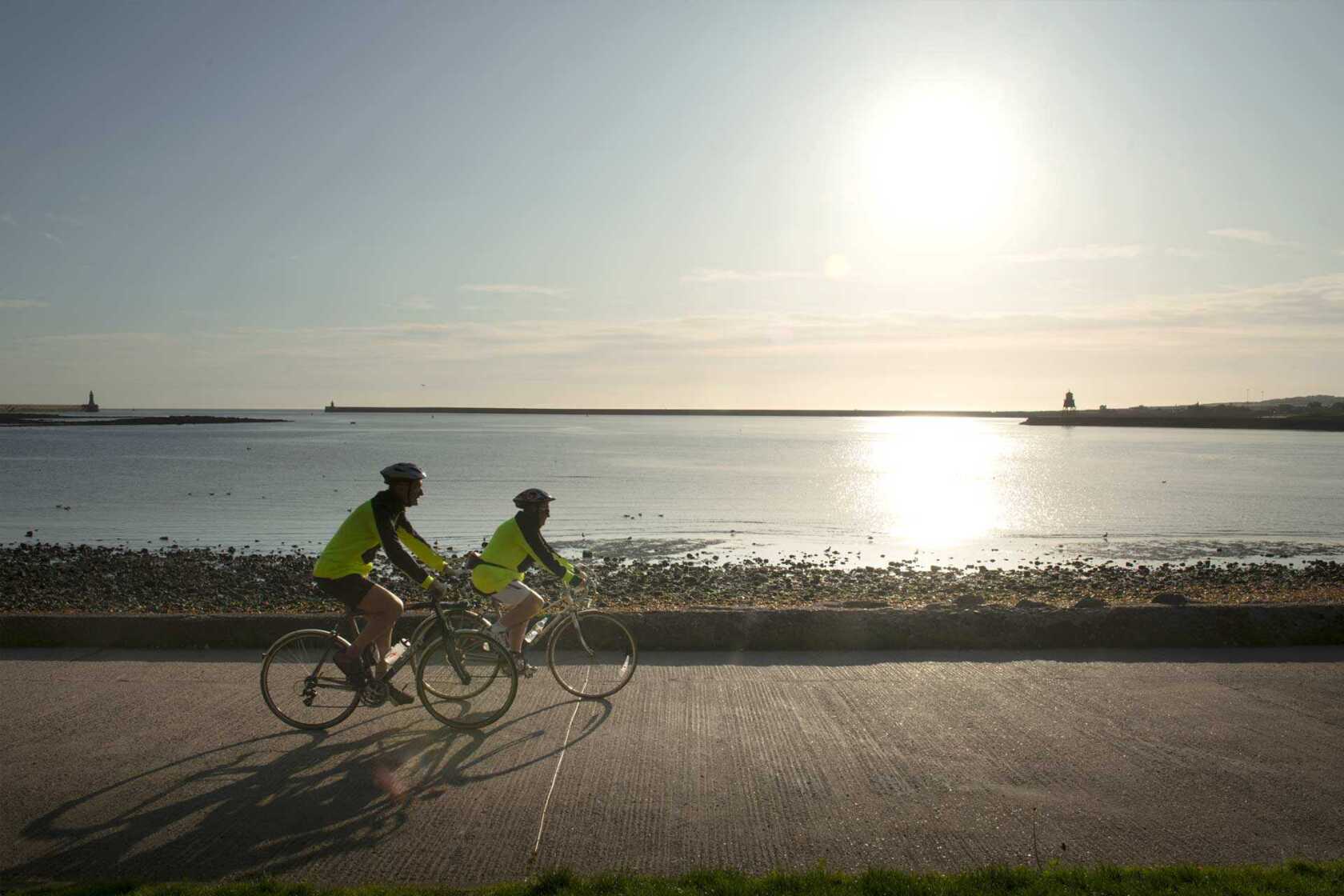 Cycling is one of the UKs fastest growing sports and North Tyneside Riders is a local cycling club for people of all fitness levels looking to enjoy group rides around the local area. The club has over 400 members and caters for juniors, beginners and more accomplished riders with their weekly training schedule. Social weekend riders are well catered for as well as those favouring a daily dose of hard mileage in the distinctive yellow and black jersey of a North Tyneside rider. More info available at northtynesideriders.co.uk
Learning the Art of Kickboxing
Right next door to Smith's Dock is East Coast Kickboxing Academy (ECKA) on Lawson Street. Just a two-minute walk will bring you to this family martial arts school offering quality coaching in kickboxing techniques from the age of four upwards. With kids, adults, ladies-only and bootcamp classes, the timetable accommodates a wide range of skills to ensure self-discipline and respect are a core part of the training. Find out more at ecka.club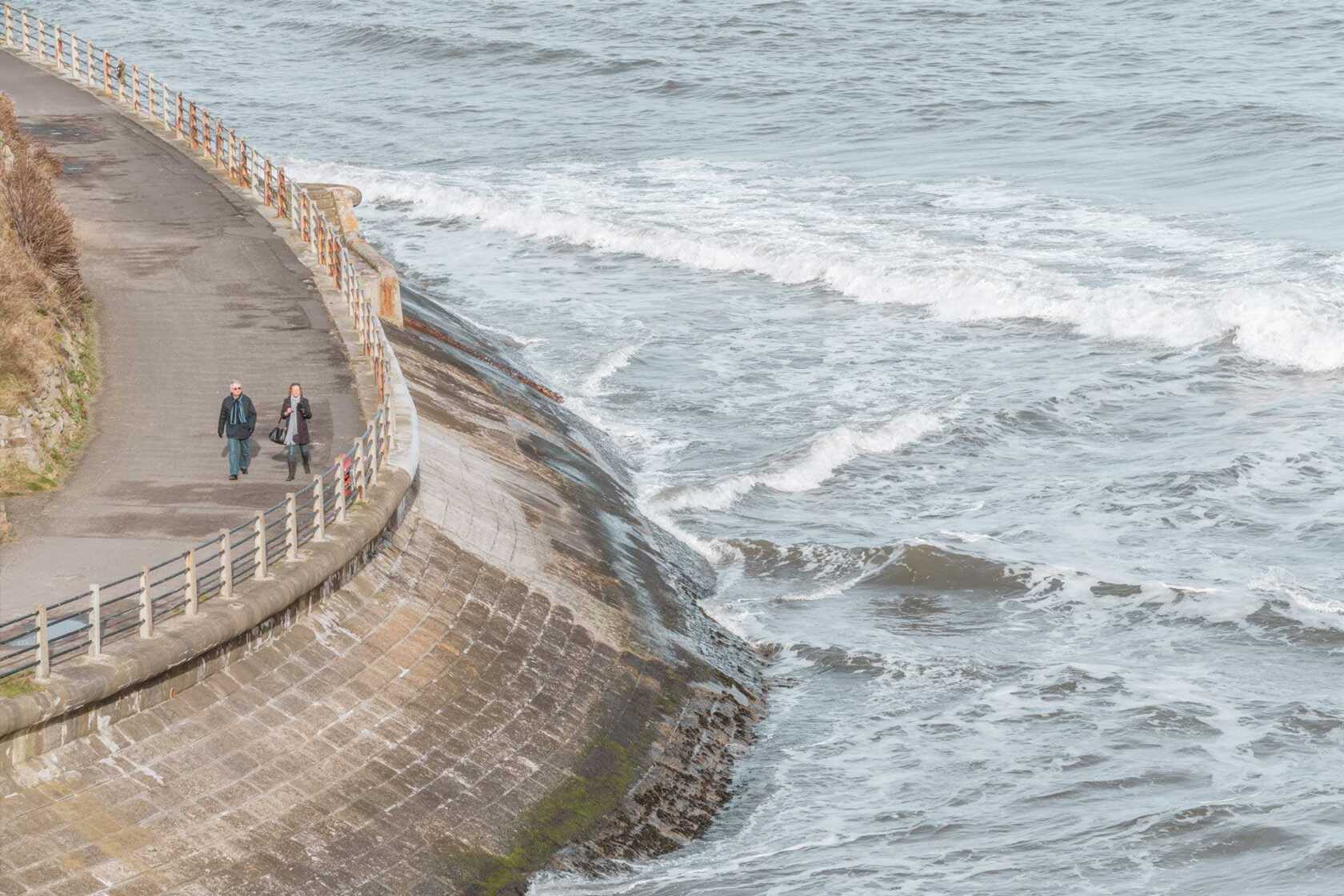 Just five minutes from Smith's Dock is Darren Persson Stadium, home of North Shields FC. The club plays in division 1 of the Northern League but also offers an extensive youth coaching programme with players going on to play at a professional level in the English Premier League. North Shields Juniors AFC also offers coaching for boys and girls interested in honing their skills on the pitch or playing competitive league football in selected age categories. You can learn more about North Shields FC at northshieldsfc.co.uk
Collingwood Lawn Tennis Club
Arguably one of the most picturesque tennis clubs in the country, Collingwood Lawn Tennis Club is a community club situated on Priors Park in Tynemouth with one of the best hidden views on the coast. Surrounded by the characteristic buildings of Tynemouth the tennis club also has unrivalled view of Tynemouth Priory as you practise your tennis skills. Learn more about hire, lessons and events on facebook @TynemouthTennis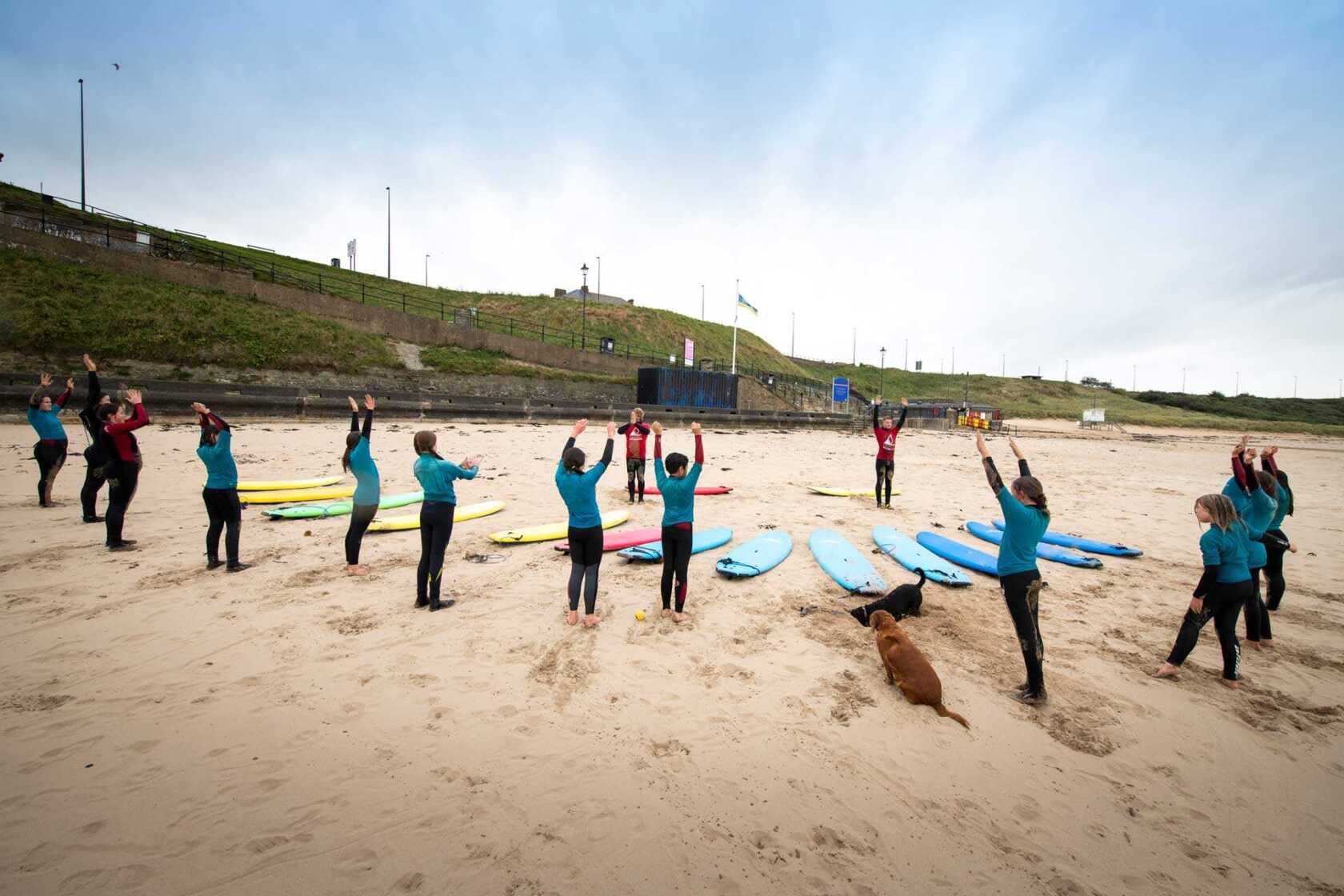 Morning or evening workouts on the beach can be one of the highlights of living by the sea. Seeing that early morning sunrise while you get a sweat going does really set you up for the day. There are a number of local fitness companies running bootcamp sessions on the beach. Probably best known is David Fairlamb Fitness, organisers of a well-attended bootcamp every Saturday morning throughout the year. For the more eager early risers, fitness4natics run a 6am bootcamp session during the week and all year round. Definitely for the more committed during the winter months where gloves, layers and hats are an essential! More info can be found at davidfairlambfitness.co.uk or via the facebook page at @fitness4naticsTynemouth.
Percy Park RFC and North Shields RFC
Not one but two rugby clubs within 2 miles of Smith's Dock would most certainly suit any rugby fan but then both North Shields RFC and Percy Park RFC are also good quality clubs with a strong following in the local area. If you aren't up for playing, there is always spectating, and with modern club house facilities there is no shortage of space to view a match. Percy Park RFC also has the added benefit of being home to Energie Fitness for those who prefer to just bypass the rugby altogether and work out in the gym.
The Little Pilates Company
The Little Pilates Company offers a haven of peace and calm overlooking the busy River Tyne and is managed by founder and lead instructor, Clare Barnaby. Offering a supportive studio environment with strong teaching across all levels of Pilates, Clare teaches basic through to advanced movements along with specialised classes including High Intensity Pilates (HIP) and Barre. Learn more about availability and timetables at thelittlepilatescompany.co.uk
Looking for something else?