Blog by Mark Latham
Lighting up the Streets in the Sky
Now, in celebration of the launch of the play, Sheffield-based, internationally renowned street artist Kid Acne has designed an incredible light installation which has been projected on the side of our scheme. The impressive light display was on show last night to formally launch of the play.
Kid Acne, who was born in Malawi before being raised in these parts, spent his formative years creating graffiti and making experimental hip-hop. He's since become a stalwart of the international street art movement, painting large scale murals across the world – his distinctive style's been captured in this new projection.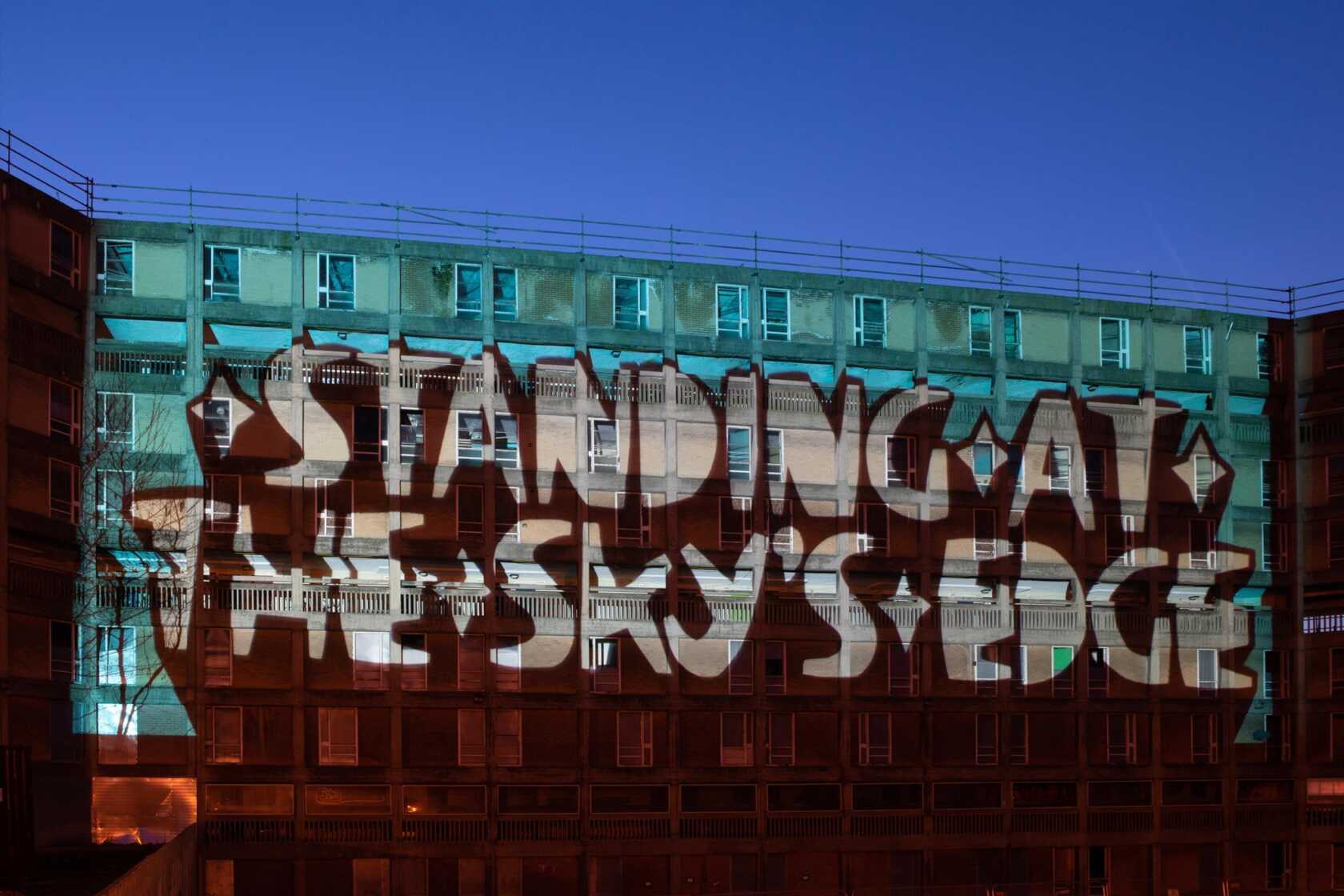 As well as an homage to the stage production, it's also a cool little nod to the work we did with Kid Acne 10 years ago, when we were just starting out on our journey at Park Hill, planning the first phase of regeneration that has seen it become the thriving place it is today.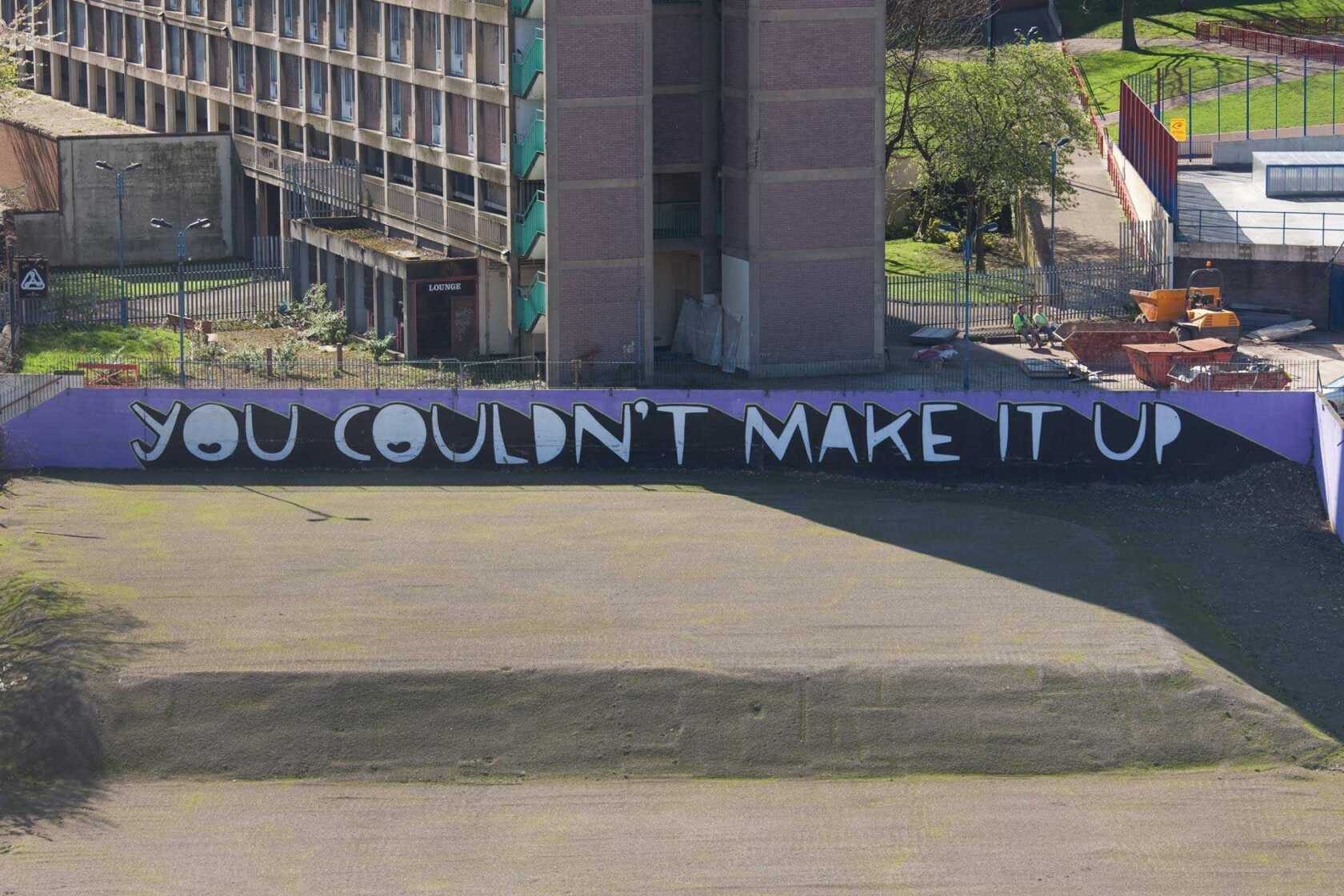 It's one of many, many art partnerships we've established at our communities over the years – see more here.
Want to be kept in the loop about all things Urban Splash? Then signup for Newsplash!
Our monthly news round-up with the latest and freshest news on property development, place-making, housing, architecture, events and careers sent straight to your inbox.
Looking for something else?