Blog by Rachel Thomas
Isolation inspiration for new home décor at Smith's Dock
Working from home or self-isolating, for the foreseeable future we are all going to be spending a great deal more time indoors. The events that have changed the face of the world in previous weeks have also created a temporary alteration in lifestyle and behaviour that has increased our need for social distancing and limiting unnecessary contact wherever possible.
With home now our office as well as social space, we are suddenly looking at our home environment with new eyes to find ways to keep ourselves busy and more importantly, provide some form of entertainment.
From décor to DIY, suddenly there are a range of tasks that need urgent attention to fill time until the next video chat or phone call can offer some distraction to isolation. When you're staring at four walls continuously, how can you stop yourself from suddenly wanting to redecorate your entire home? And if you do decide on decorating as the perfect quarantine task, could Smith's Dock provide the ultimate inspiration for a new-look home?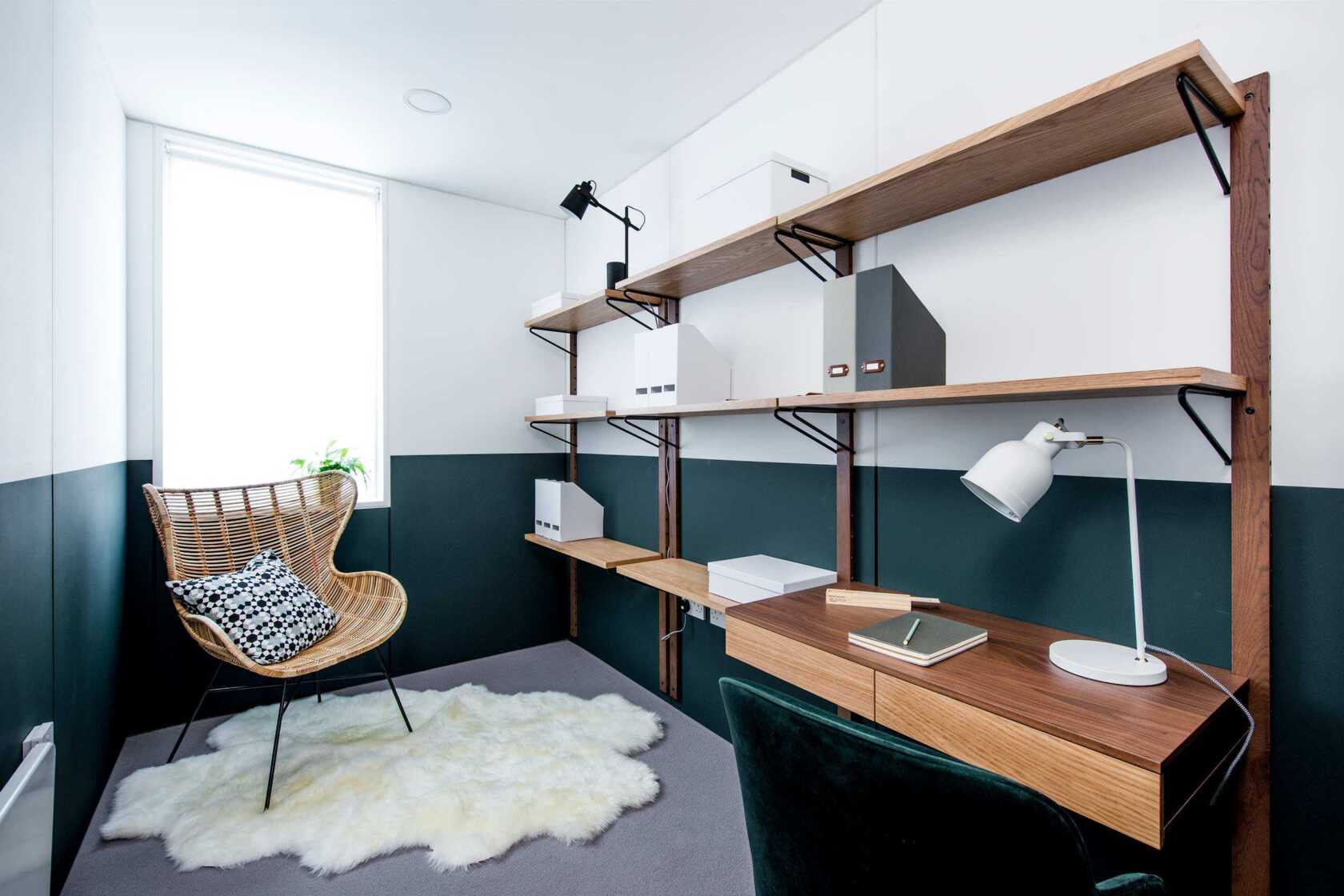 The properties at Smith's Dock have a distinctive contemporary aesthetic thanks to the novel approach to residential design adopted by architectural partners including ShedKM, SimpsonHaugh and TV personality, George Clarke. Given that hundreds of thousands of people up and down the country are currently looking for ways to stay busy and entertained, we thought now would be the perfect opportunity to look back at the show-stopping homes and apartments created at Smith's Dock to offer some style inspiration for anyone considering a home makeover.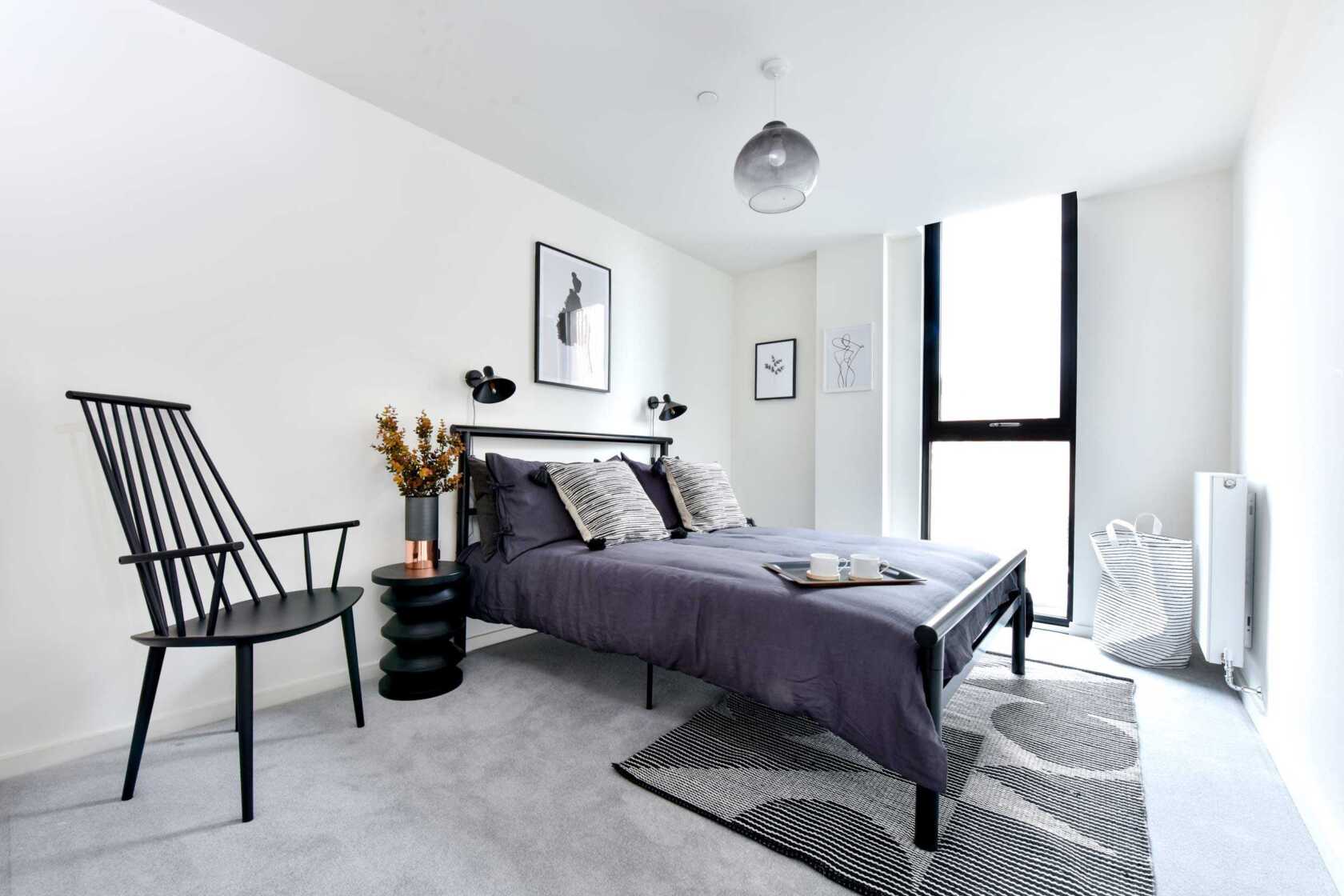 Accessible and affordable – the show properties at Smith's Dock were designed to showcase the contemporary features of each property without overwhelming them. They offer plenty of simple inspirational décor to anyone thinking it's time for a new-look bedroom after two weeks in isolation.
Smith's Dock has been home to a number of different show properties over the past few years, and each had a unique approach to decor. We're going to look back at some of the key showhomes over the next few weeks to shine a spotlight on the Smith's Dock interiors that helped to set the development apart as a residential scheme with a chic sense of style.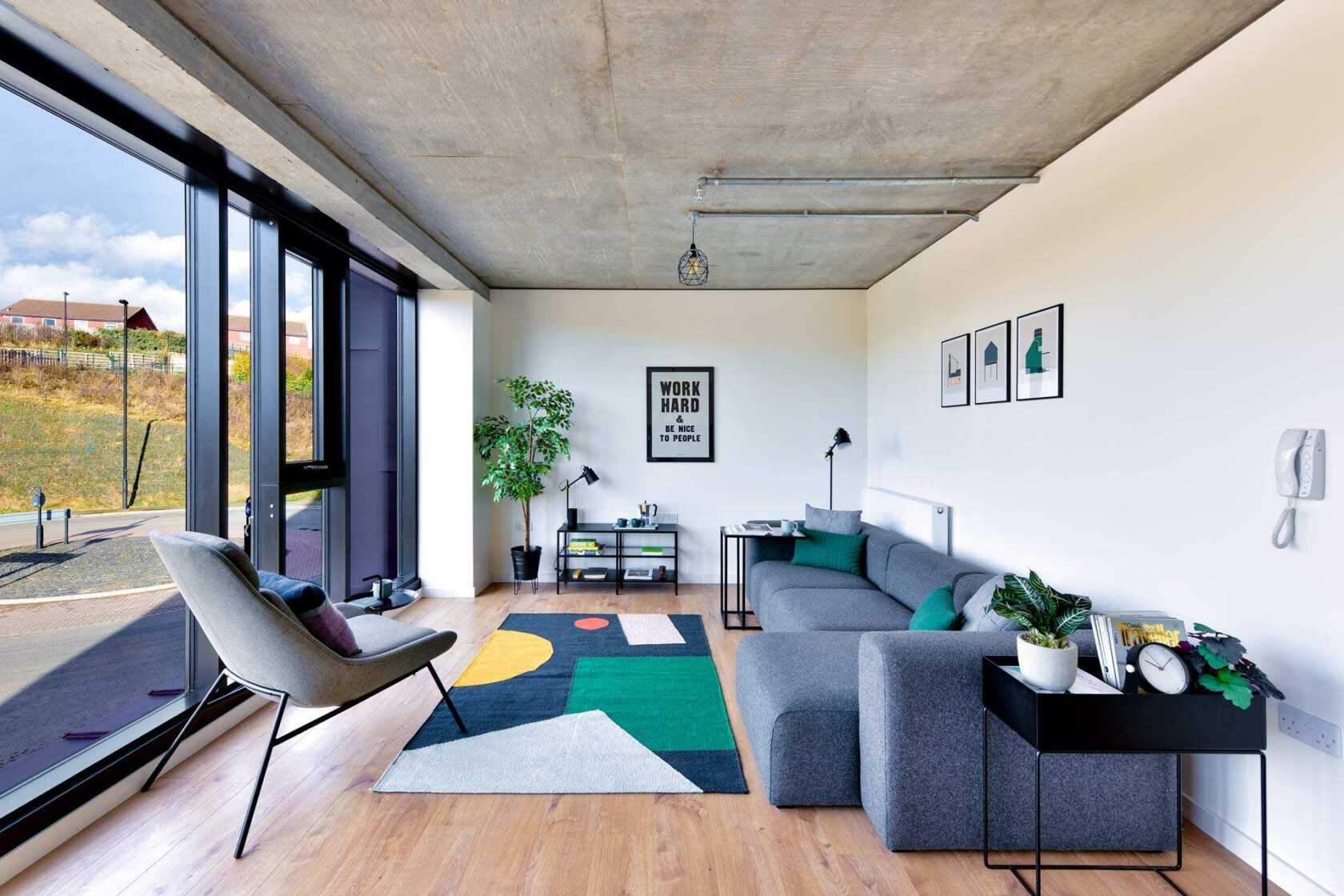 Show apartment inspiration
The two-bedroom show apartment in Smokehouses Two was dressed to impress when it first launched to visitors in 2018. Styled to profile the key assets of the apartment, the living and kitchen space made the most of the trend for minimalist mid-century furniture with a low-key but contemporary look. The apartment is located at the rear of the building and looks out towards the townhouses at the Plateau so is filled with natural light thanks to the floor to ceiling glazing. This allowed our designer to balance neutral walls against darker, modern pieces of furniture to give the room a statement vision against a busy window outlook.
Using accent pieces from high street names such as made.com, the room complements the modern kitchen units to deliver a masterclass in how mid-century trends can be practical as well as cosy. One of the key elements of the Smokehouses apartments are the concrete ceilings and so the unfussy decorative style really draws the eye to this unique feature.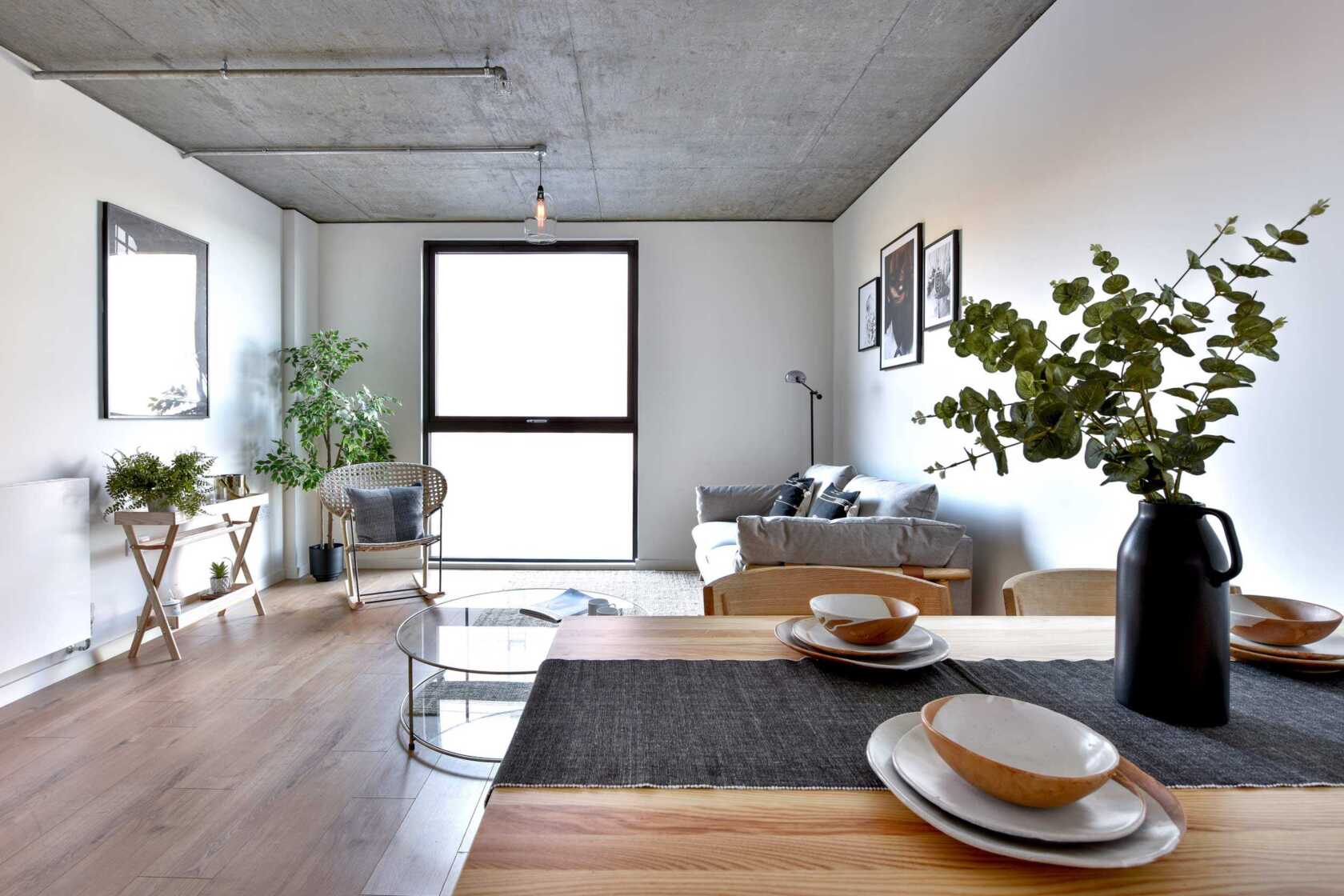 The bedrooms in the show apartment juxtapose the darker styling of the living space with a colourful and fun approach. The pink and green room might not necessarily be to everyone's taste given its bolder style but the floor and walls remain quite neutral to allow key décor to shine. If you're thinking of going for something similarly bold in your own home consider slowly introducing accent pieces rather than going all out in one go and regretting it later.
Want to bring aspects of this show apartment into your own home? Look for understated pieces which allow key features to shine. The Smokehouses apartments offer the perfect backdrop to a modern and understated interior scheme thanks to the standout features of the properties bringing their own unique look to the structure of the space.
If you're currently looking to change or upgrade your own living space, we have a small number of two-bedroom apartments currently for sale at the Smokehouses at Smith's Dock priced between £160,000 and £165,000. Find out more.
Want to be kept in the loop about all things Urban Splash? Then signup for Newsplash!
Our monthly news round-up with the latest and freshest news on property development, place-making, housing, architecture, events and careers sent straight to your inbox.
Looking for something else?