Blog by James Couth
Have your say on the future of Civic Centre and Plymouth
We're delighted to be again working in partnership with Plymouth City Council and the University of Plymouth in our application for the Future High Street Fund which if successful will help us to bring positive change to Plymouth City Centre through the transformational redevelopment of the iconic Civic Centre and Guildhall.
The project will act as catalyst for a renewed confidence in the city centre by delivering flexible co-living residential accommodation, an international conference centre, new workspaces and an upgraded events destination; which we envision will kickstart a renaissance for the High Street.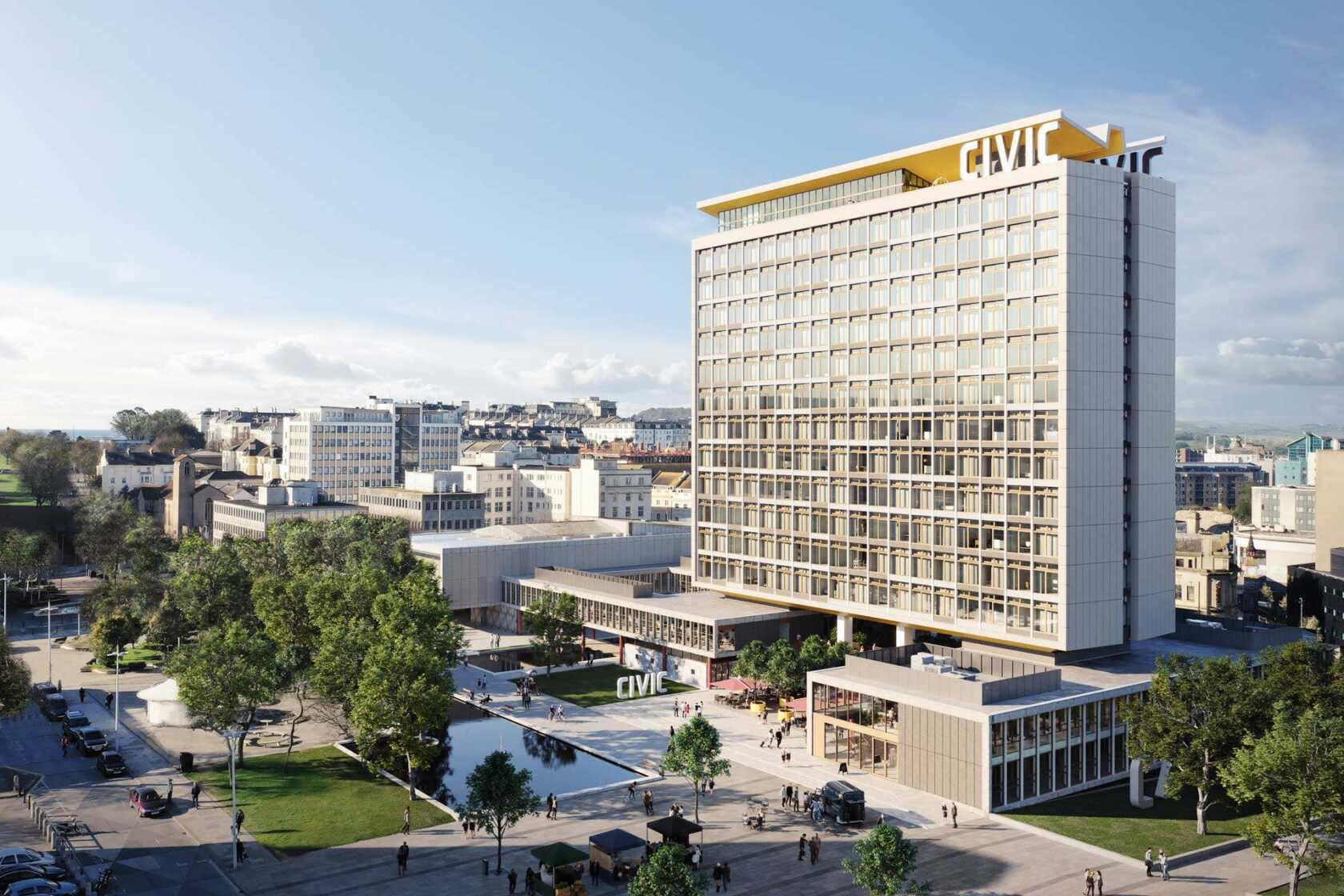 We know these plans can work and can't wait to make them a reality; we've worked in Plymouth for more than a decade transforming Royal William Yard, so we've got the local expertise to execute these plans. And, the Civic Centre has all the hallmarks of an Urban Splash building – it's been unloved and left for a long time, and it's an iconic piece of architecture that holds a pride of place in the city.

The building has now reached a point where it needs reimagining; we see its redevelopment - and the Guildhall - as the key to change, acting as a catalyst for a reimbued confidence in city centre.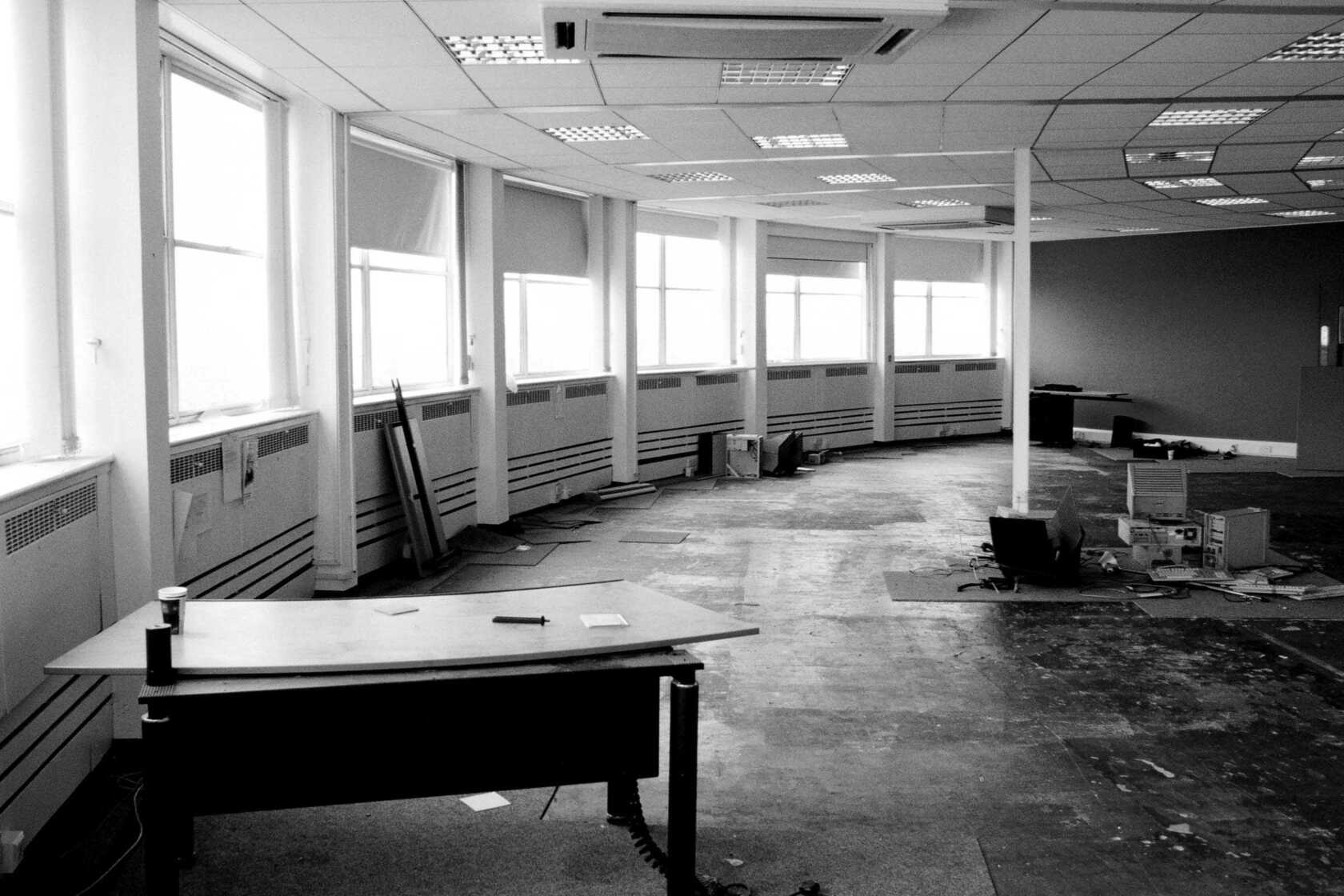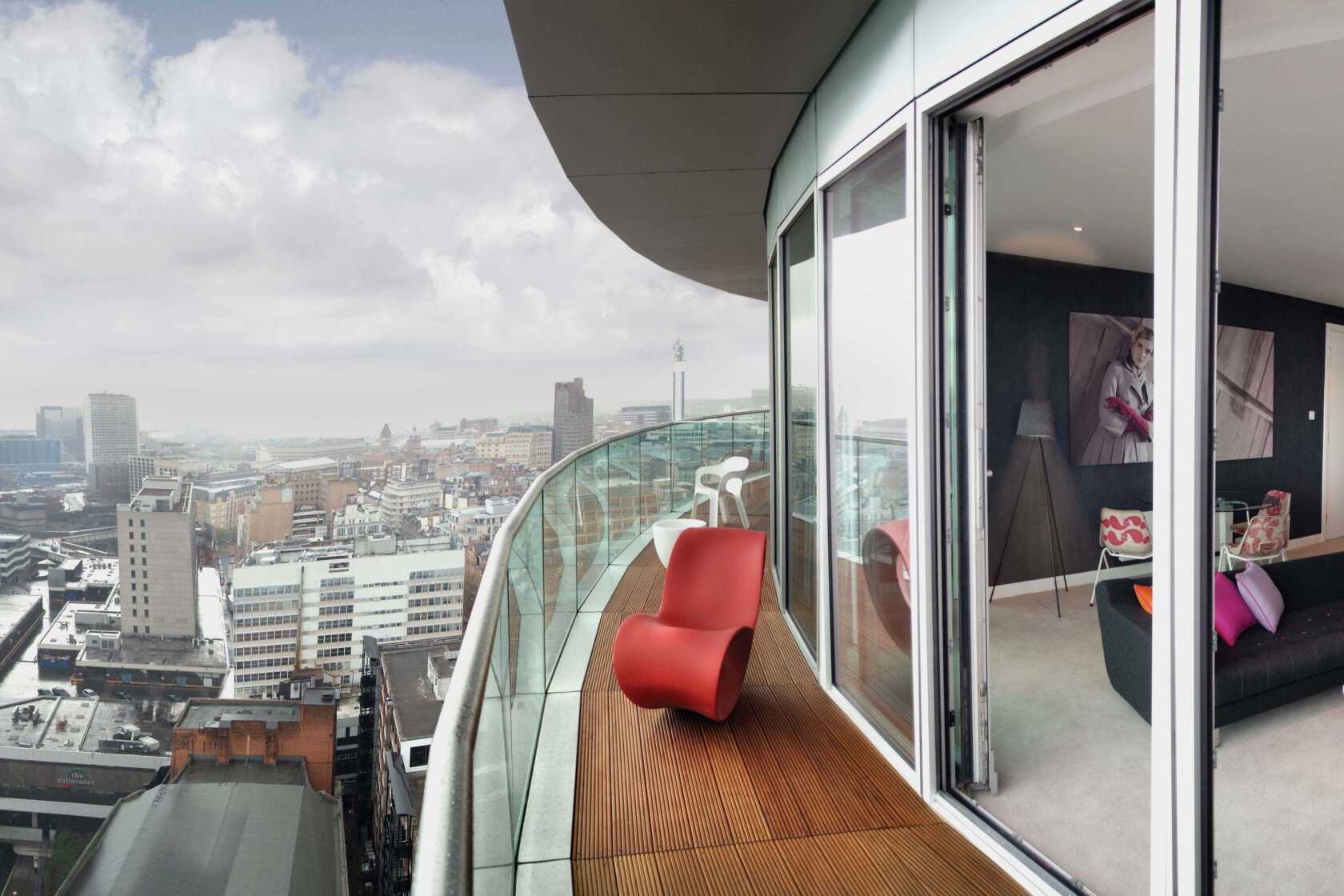 It's something we've done for a long time, transforming the fortunes of structures just like this for the past 27 years. The Listed Rotunda building in Birmingham pictured above, bears much aesthetic resemblance to Civic Centre and was transformed by our team in 2008 in collaboration with architect Glenn Howells. The Midlands landmark has since won six awards including Insider's Construction Project of the Year; it's now packed with residents plus the 4 and 5 * Staying Cool apartments which occupy some of the building's upper floors – making for great views of the city.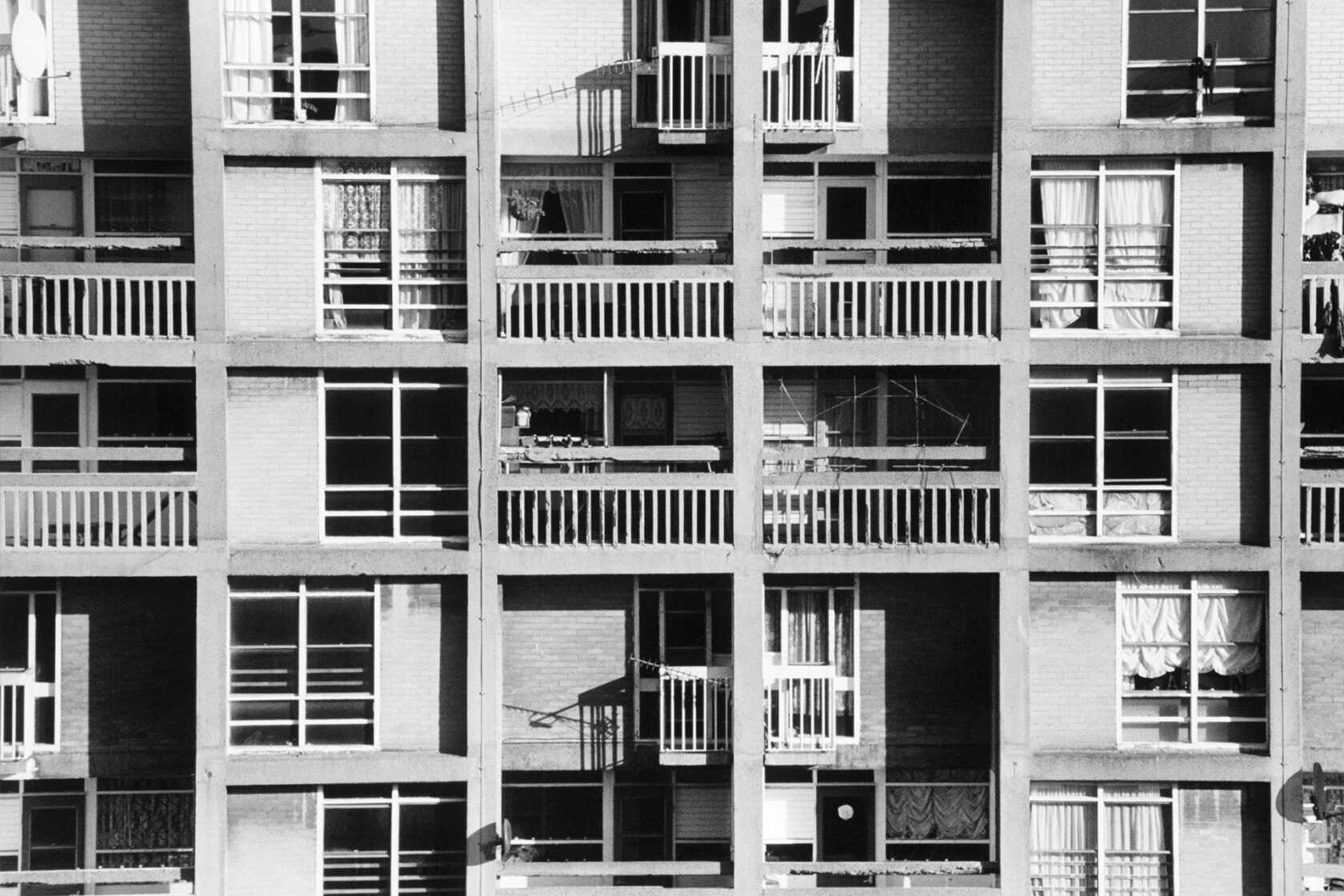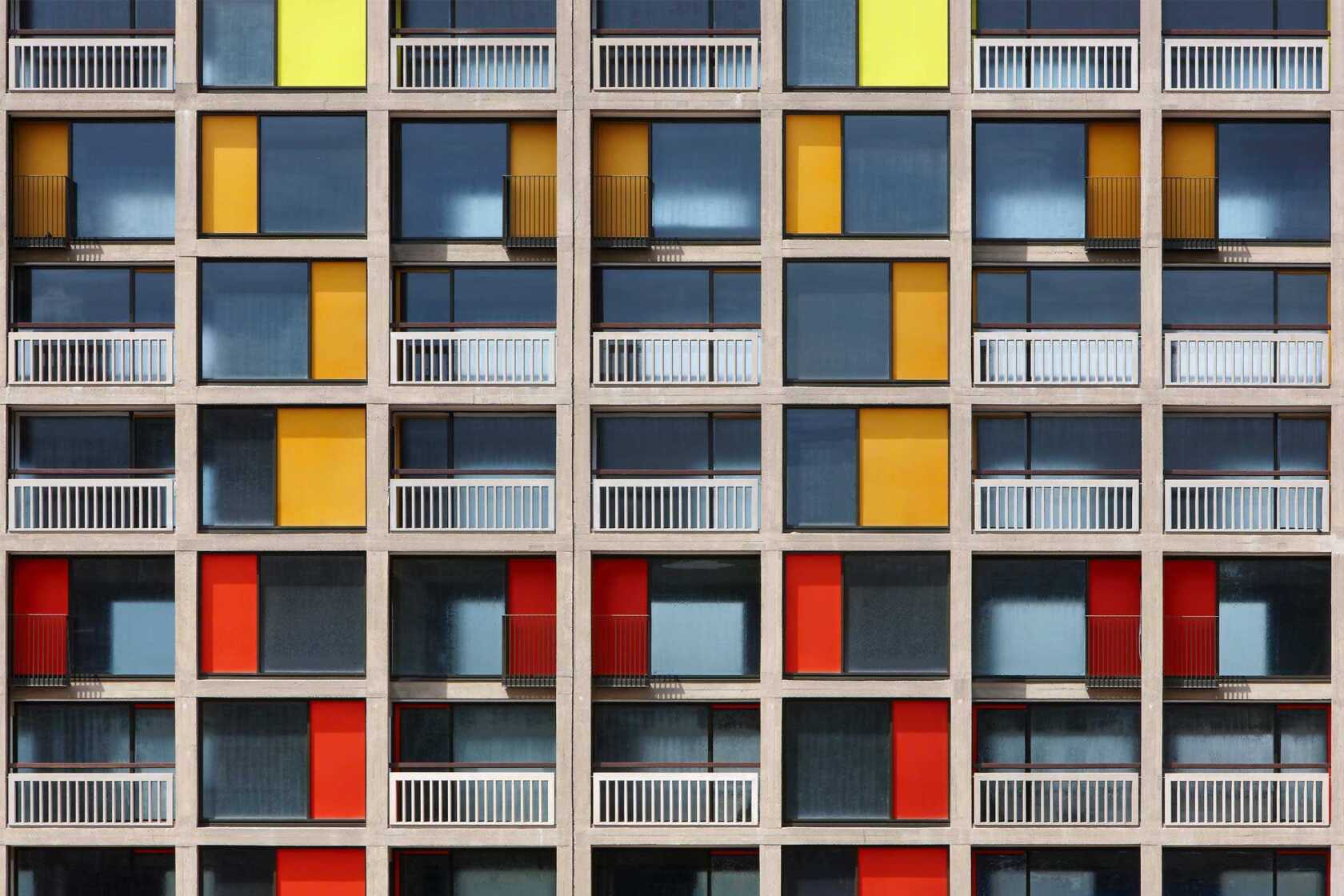 Park Hill was nominated for the ultra-prestigious 2013 Stirling Prize Award – and it's won a total of 17 accolades so far; the Grade II Listed Brutalist building occupies an elevated position over Sheffield City Centre and more than £100m has so far been invested into its restoration – including hundreds of new duplex homes and workspaces.
The first 260 homes in phase 1 are complete, with a ground floor café, nursery and workspaces. A further phase of 195 homes is on site now, with duplexes designed by the 2019 Stirling Prize winners Mikhail Riches; a student accommodation block will soon complete, and work is underway on the new S1 Artspace gallery and cultural hub.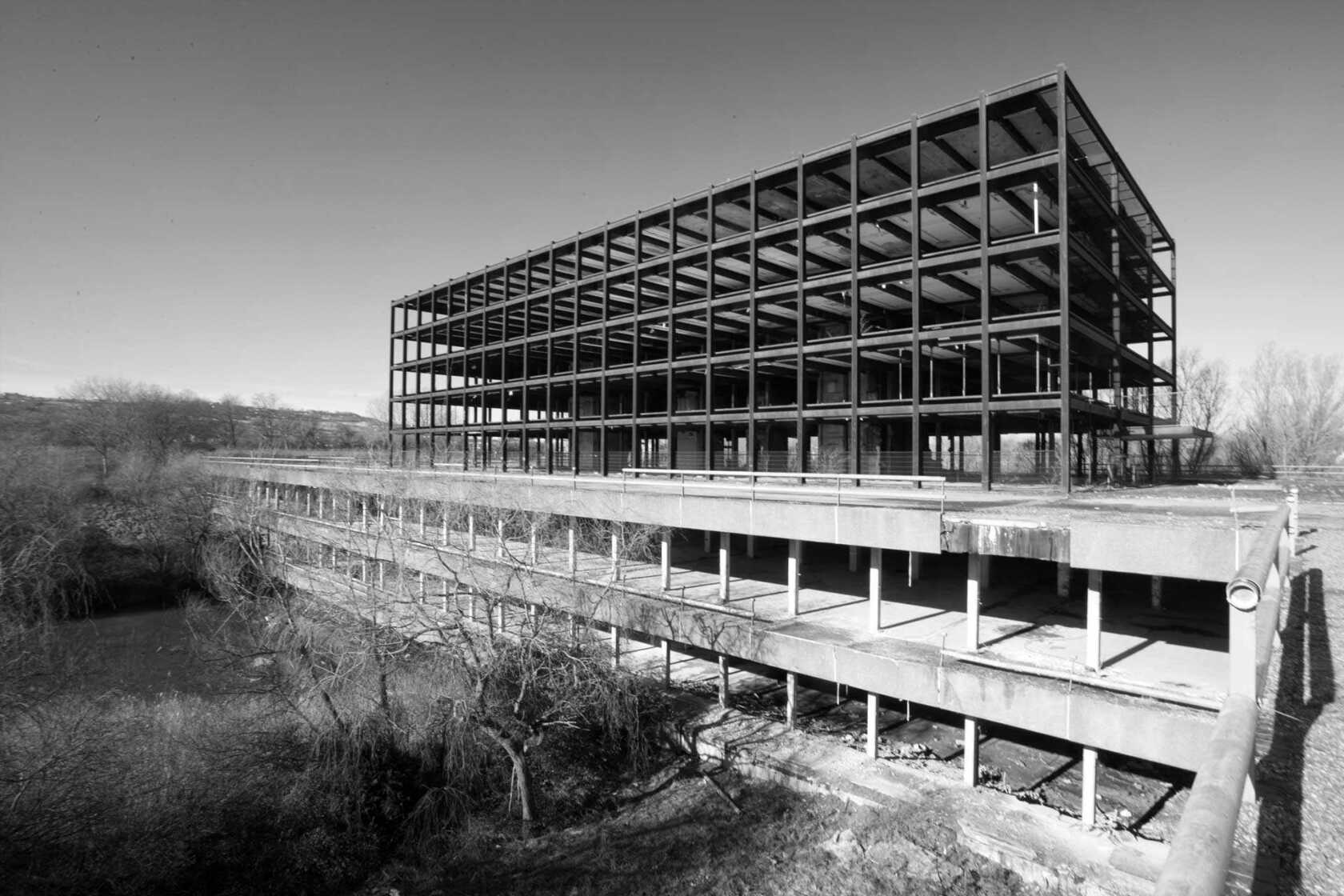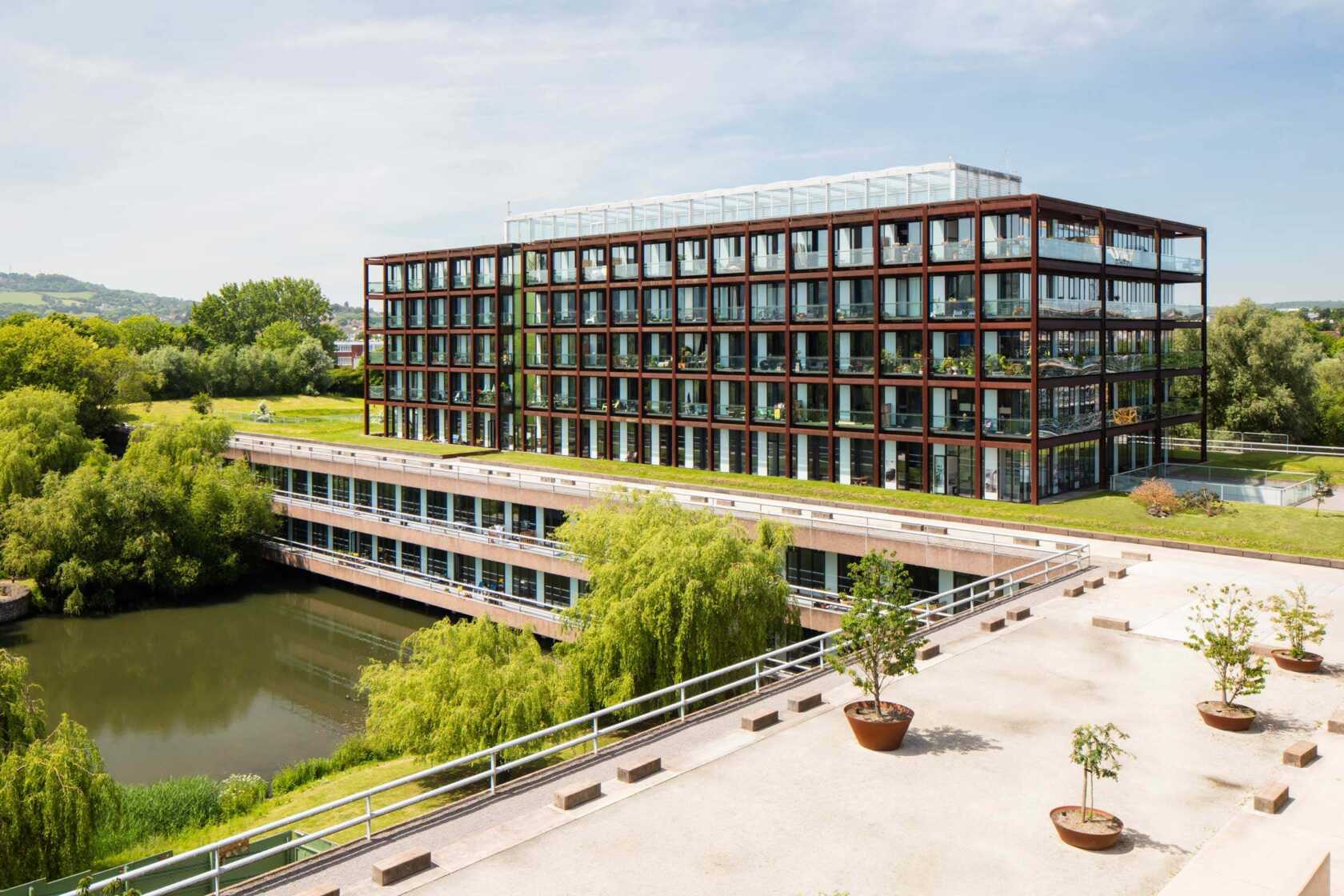 The Grade II Listed, Mies Van Der Rohe-inspired Lakeshore building in Bristol was once the offices of the Imperial Tobacco factory, before being left empty and unloved. Set on a 10-acre site with its own lake, it was perfect for an Urban Splash transformation, with the original building sensitively restored to create hundreds of new homes within the buiding's original Cor-Ten frame.
To date, we've won 16 awards for our work in transforming the building, and we've just created the new 136-apartment Copper Building which sits perpendicular to the original structure.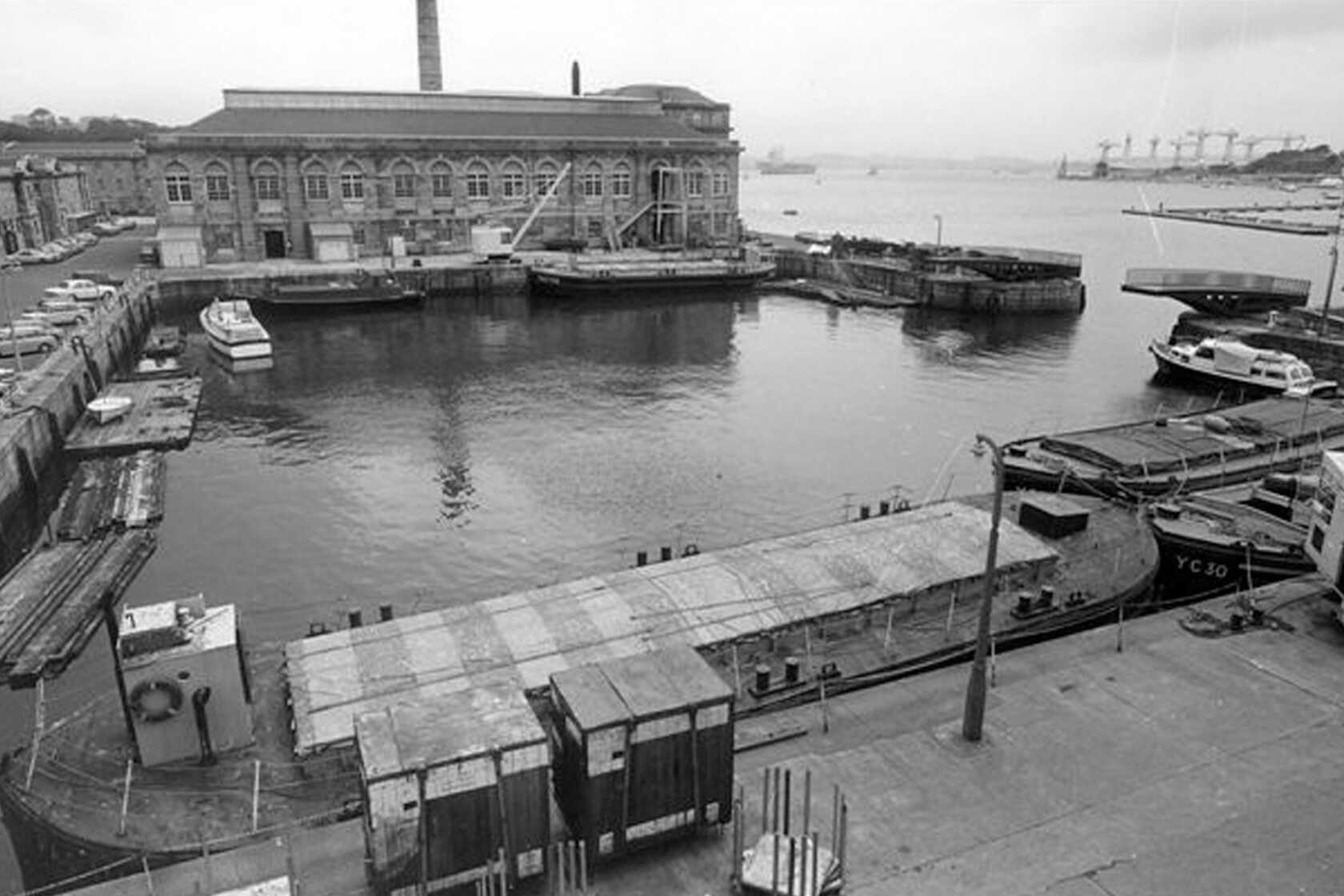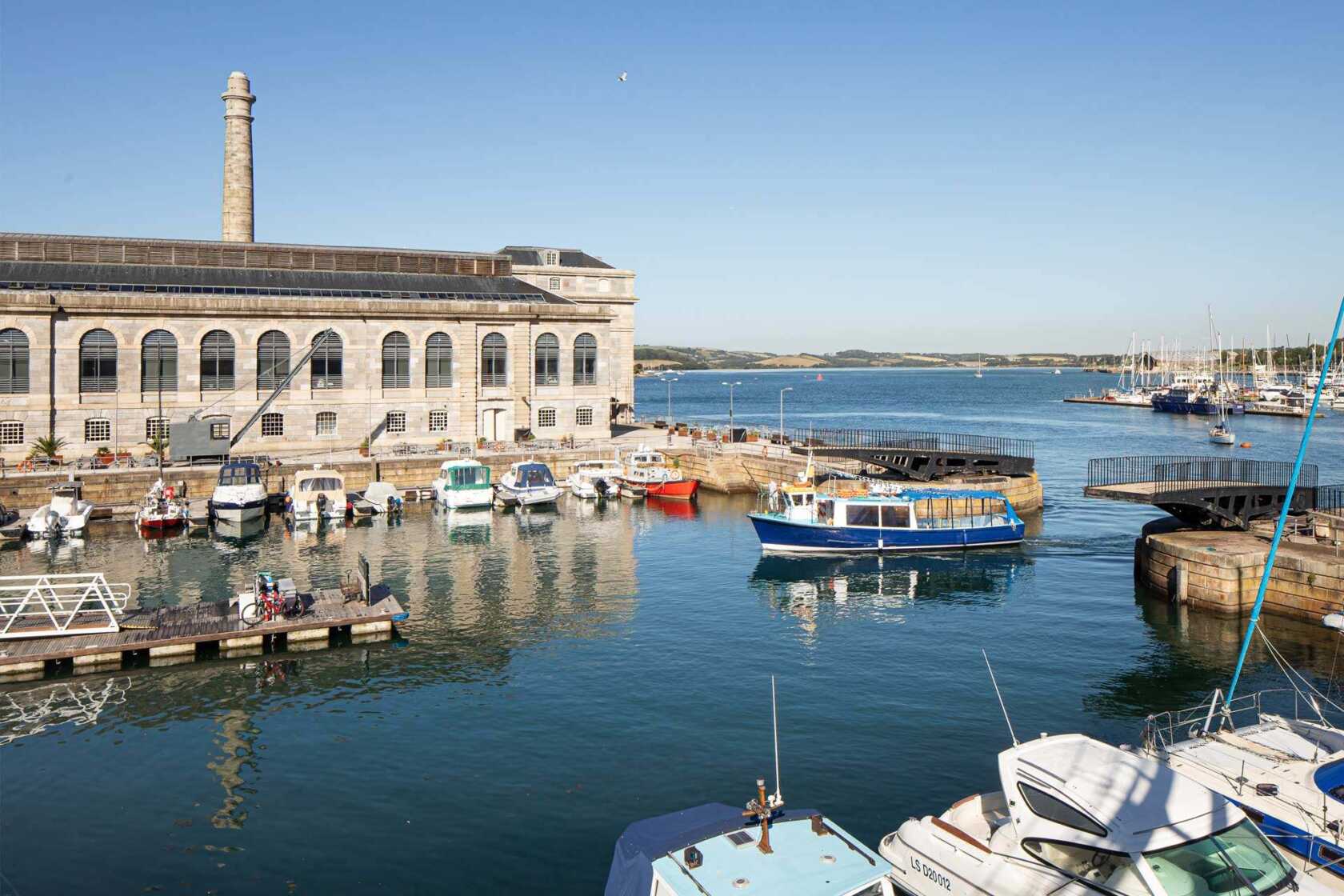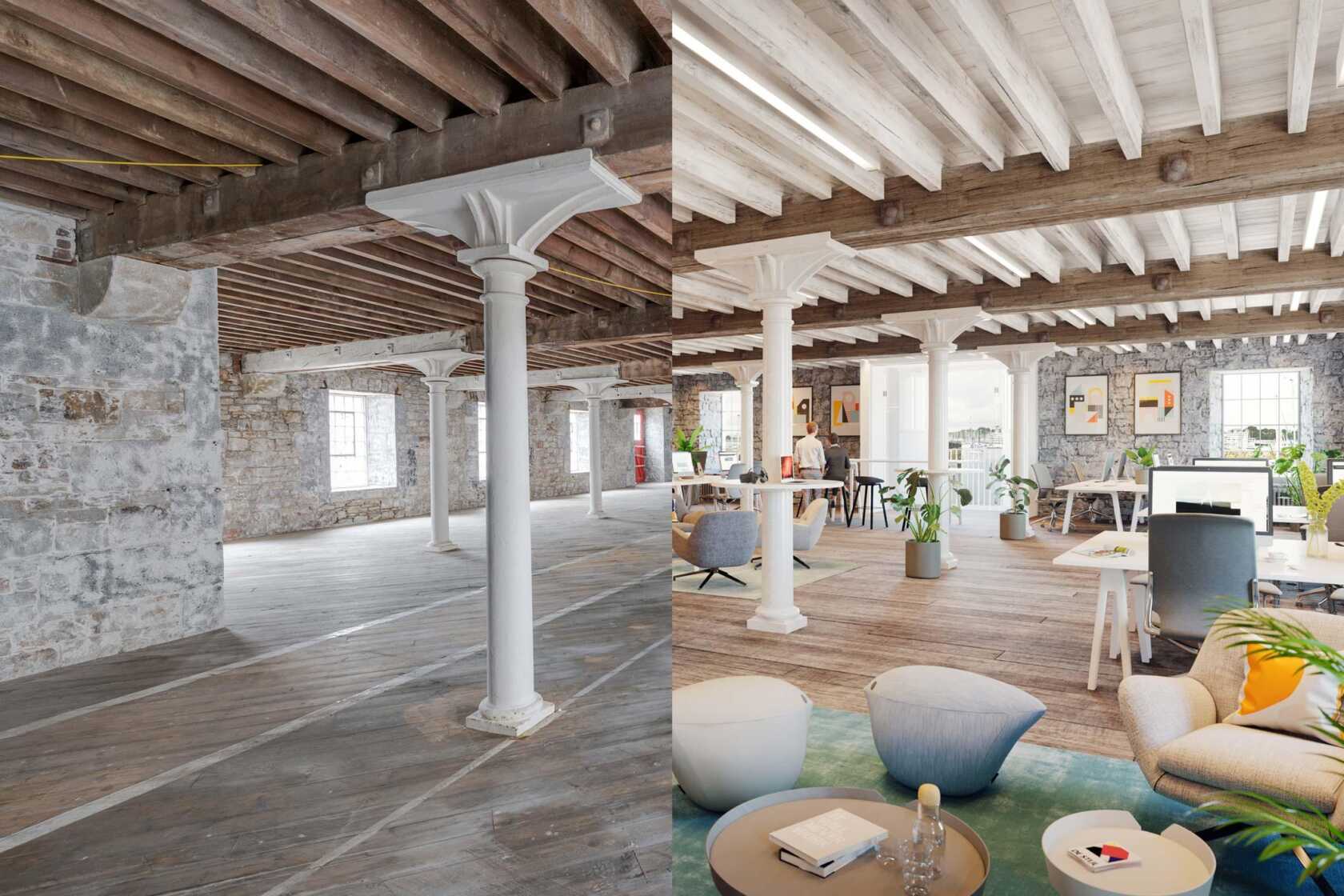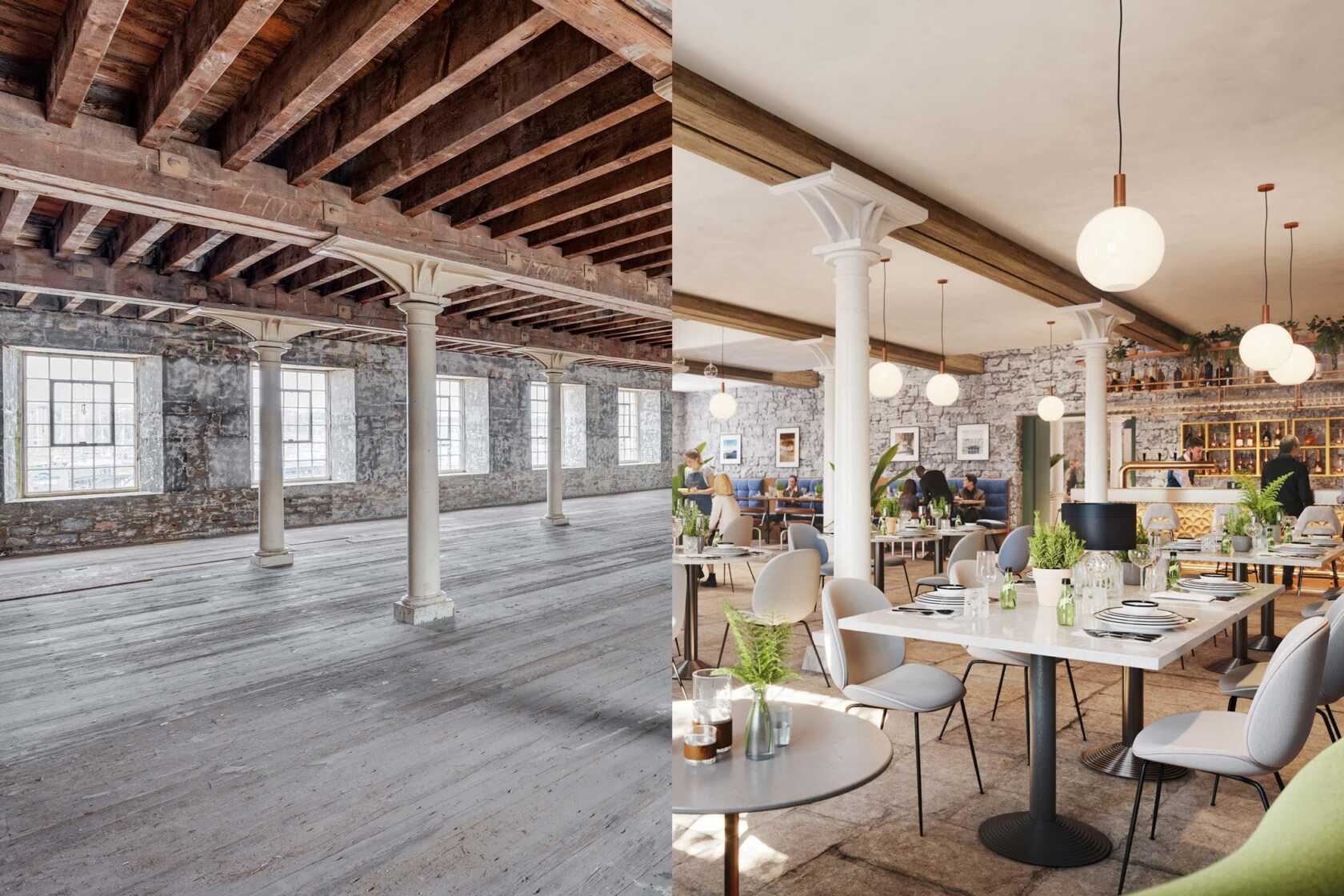 And in Plymouth itself, we've long been committed to the city; for the past decade we've been transforming Royal William Yard, creating hundreds of apartments, workspaces and leisure spaces along the marina – places which are now home to more than 70 businesses. We've won 20 awards for our efforts so far.
We're also on site creating new workspaces and a courtyard in the jewel in the Yard's crown – Melville. An Everyman Cinema will open there later this year.
The project is not without its challenges and that's why we need your support to help us convince the Government that this is a project and city worth investing in; you can show your support and contribute your thoughts ahead of our online debate on 19 June; register your interest here.
Want to be kept in the loop about all things Urban Splash? Then signup for Newsplash!
Our monthly news round-up with the latest and freshest news on property development, place-making, housing, architecture, events and careers sent straight to your inbox.
Looking for something else?