Blog by Lindsay Noel
Creating an awesome working environment by the river
Our new colleague Lindsay Noel joined us at Boat Shed in Salford Quays this month, taking on the role of customer experience host and helping the brilliant businesses return to the building post-lockdown.
This awesome commercial community sits on the banks of the River Irwell in Manchester – and here, Lindsay tells us why she's excited to sail into her new role.
What an exciting time to be taking on a new challenge! The world is slowly and safely reopening, and I'm now in place at the Boat Shed as the new 'go-to' person for all our customers returning to the building, helping them make sense of new post-Covid rules, and ensuring that they can safely operate their business here each day.
I've been in the customer service industry for over 19 years and have gained a huge amount of knowledge and experience in how to liaise with customers, and the importance of ensuring they feel valued. I've also experience in events and really enjoy working in a team. My role as the Boat Shed Host is allowing me to grow, evolve and be creative, and I'm really enjoying it!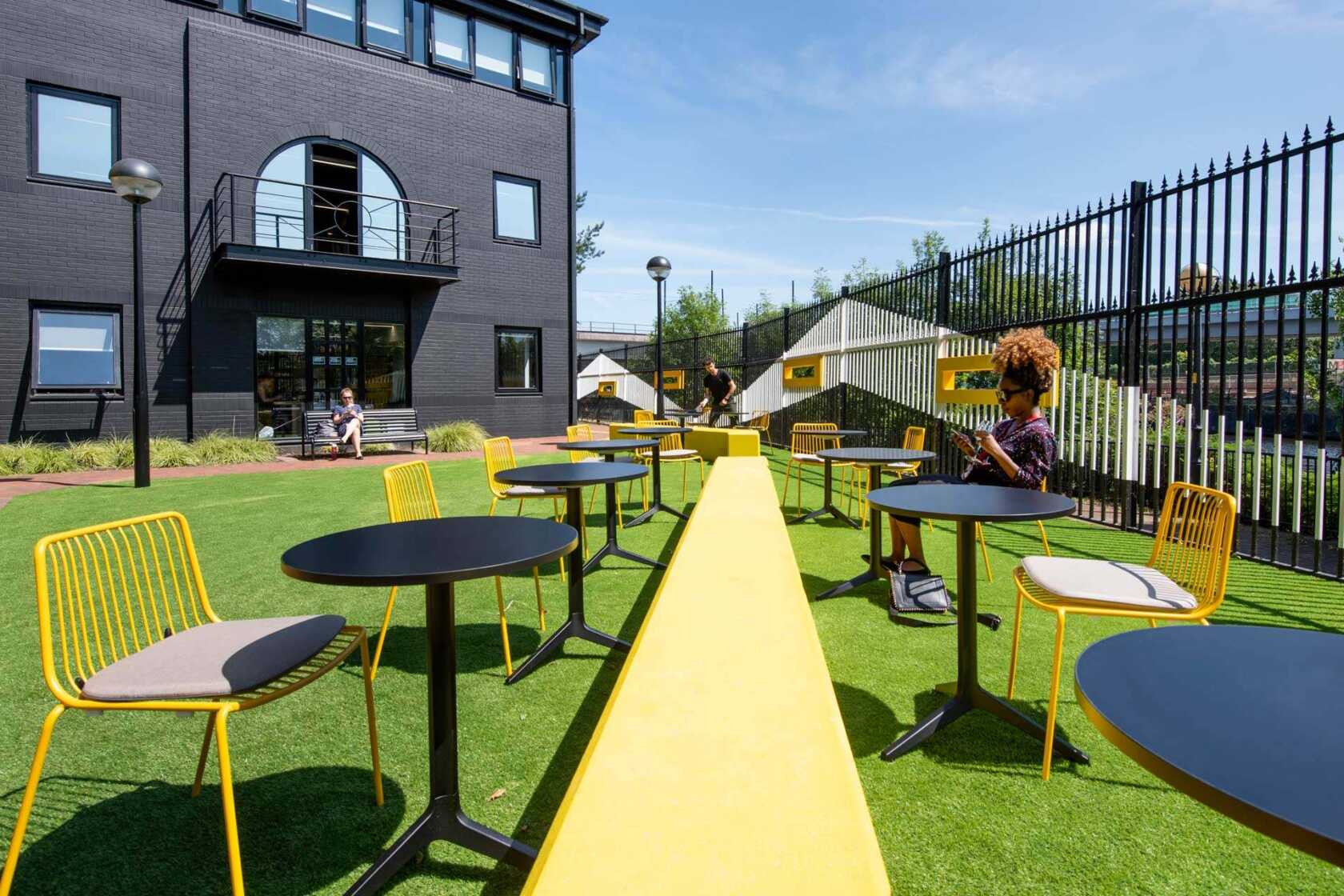 I'm so proud to call this riverside building my new working home. I've always been an Urban Splash fan, and this place – with its colourful and bold graphics and bright yellow features – doesn't fail to cheer me up when I arrive at work each morning.
There's so much here that makes it the perfect as people for people returning to face-to-face business meetings; there's our beautiful garden which overlooks the river, meaning that all of the lovely people occupying the 50,000 sq ft of workspace inside have lots of space to meet outdoors and protect their wellbeing too.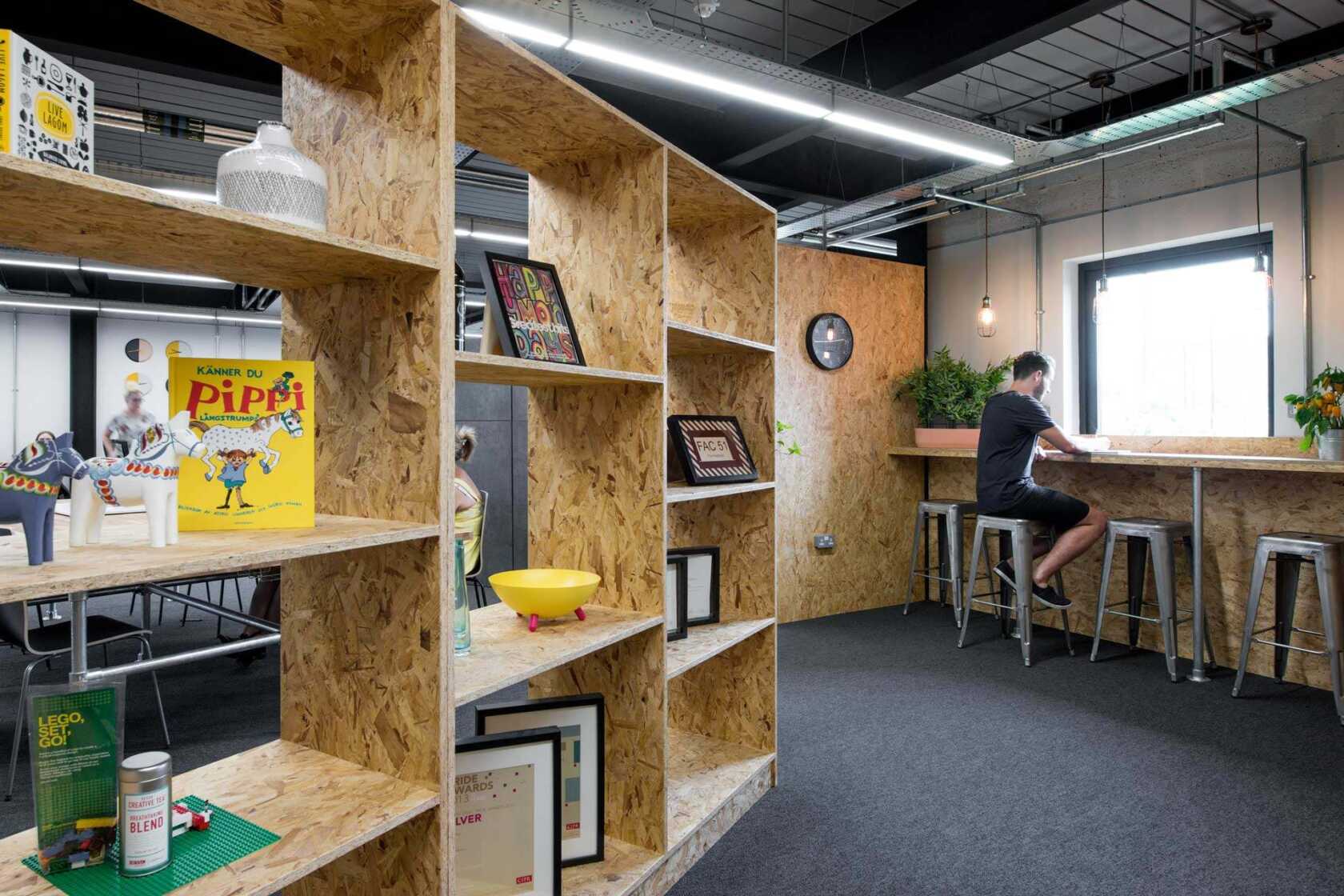 We've also now opened a brand-new onsite hub, common room, and private meeting space; I'll be based in these spaces for anyone wanting to use them. I'll also help our customers who want to take advantage of everything else the building has to offer – like bike racks, showers, parking and more.
And, we have a few workspaces still available here so I've now started showing them to interested customers who might want to join our awesome community; we have spaces currently available from 292 sq ft – ideal for a small start-up, up to a 1,960 sq ft of space on the third floor – perfect for an established business looking to expand close to the heart of Manchester.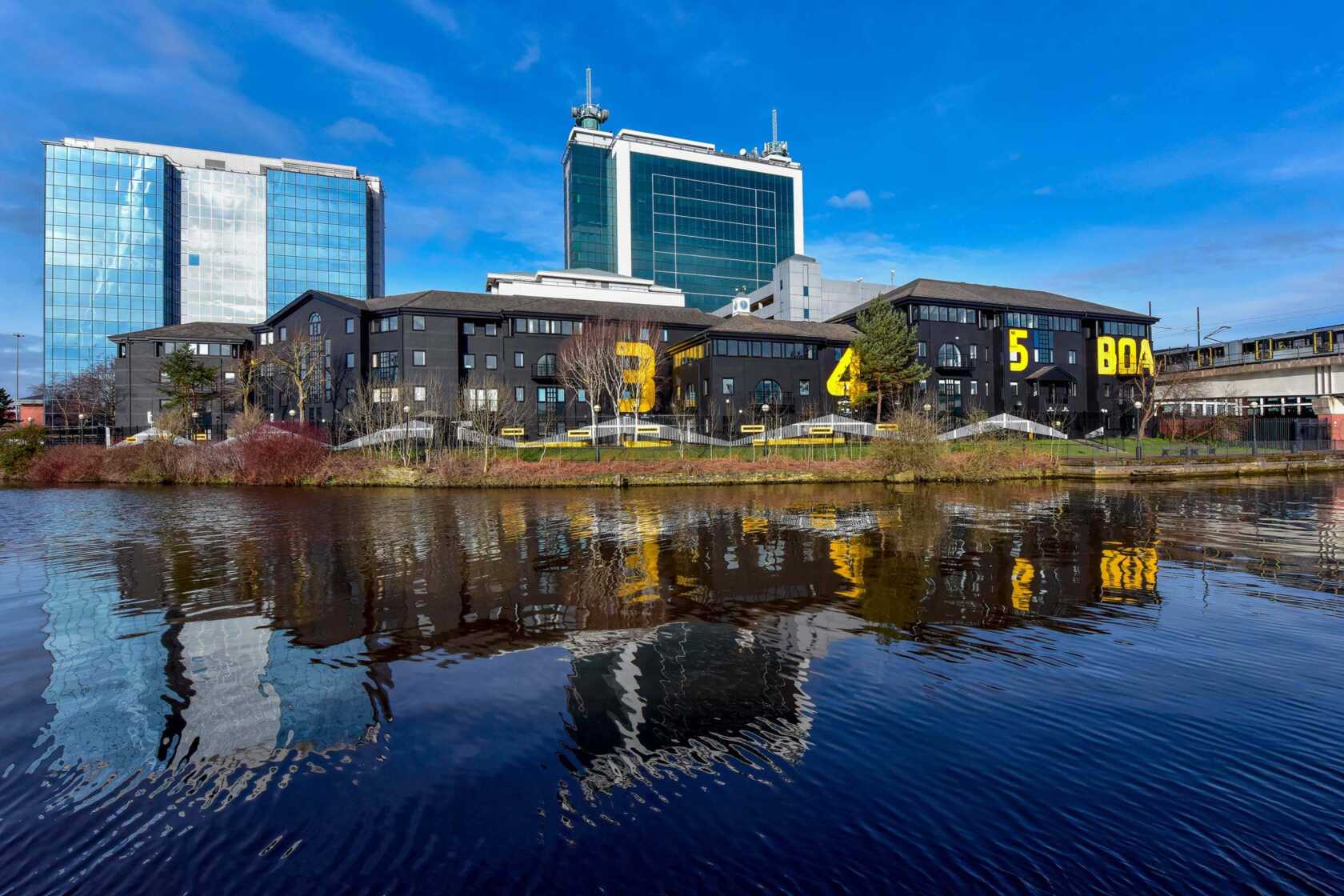 There's lots more happening here too, and we'll soon be welcoming Second City into the building, with owner Dex's team serving up a delicious array of coffees, tasty lunches and treats for customers to enjoy each day! Second City will move into the garden space outside of the Boat Shed, before moving into the completed hub space in the summer – so watch this space as I'll soon be telling you more!
Lindsay will be based at the hub area – a great place to be the point of contact for all occupiers at Boat Shed, so why not pop along to say hello!
Want to be kept in the loop about all things Urban Splash? Then sign up for Newsplash!
Our monthly news round-up with the latest and freshest news on property development, place-making, housing, architecture, events and careers sent straight to your inbox.
Looking for something else?