Blog by Laura Sykes
Community spirit's already on the menu at Northstowe
At Inholm Northstowe, we're creating a new neighbourhood for Cambridgeshire. Working with Homes England we are creating 406 homes using modern methods of construction (MMC), but ahead of their launch later this year (you can register your interest for those here), we're already seeing community spirit alive and well in the area.
The new community already emerging there has established the Northstowe Foodies 'community restaurant', with fabulous food served from independent food trucks at Northstowe Green - something future House by Urban Splash residents moving to the area can look forward to!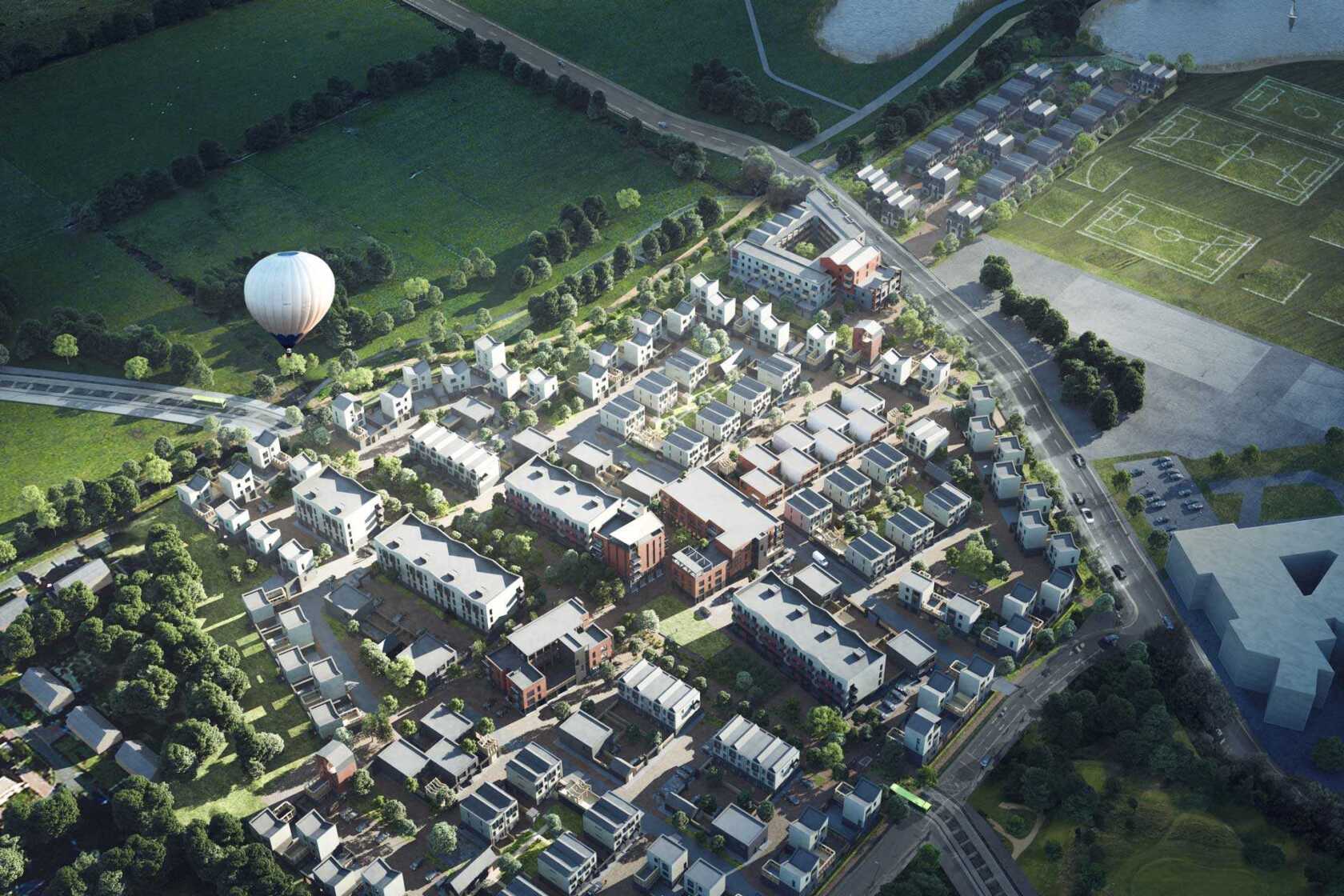 Current vendors include Flavas Cambridge, Guerrilla Kitchen, Boxed Events Cambridge and Kerief Catering - all of whom are delivering their exceptional street food safely to people already living around Northstowe – a big need during 'lockdown'.
Firouz, Northstowe resident and Northstowe Foodies creator tells us how this strong network of food trucks built up in a brand new community: "Cambridge is 5 miles from Northstowe and has an amazing 'indie' scene of small creative arts and crafts and food businesses, and this includes a strong food truck presence with the likes of Food Truck Revolution UK and Food Park Cambridge, coordinating some of the best street food in the area through local markets, at Cambridge station and at workplaces and science parks during the weekday lunchtimes and cultural events in the evenings."
"Food trucks have been coming to Northstowe since autumn/winter 2019 as part of the local community's 'Wing Wednesday' and it has built up from there. When Mollie and I got more involved we set about organising to improve the current offer already present."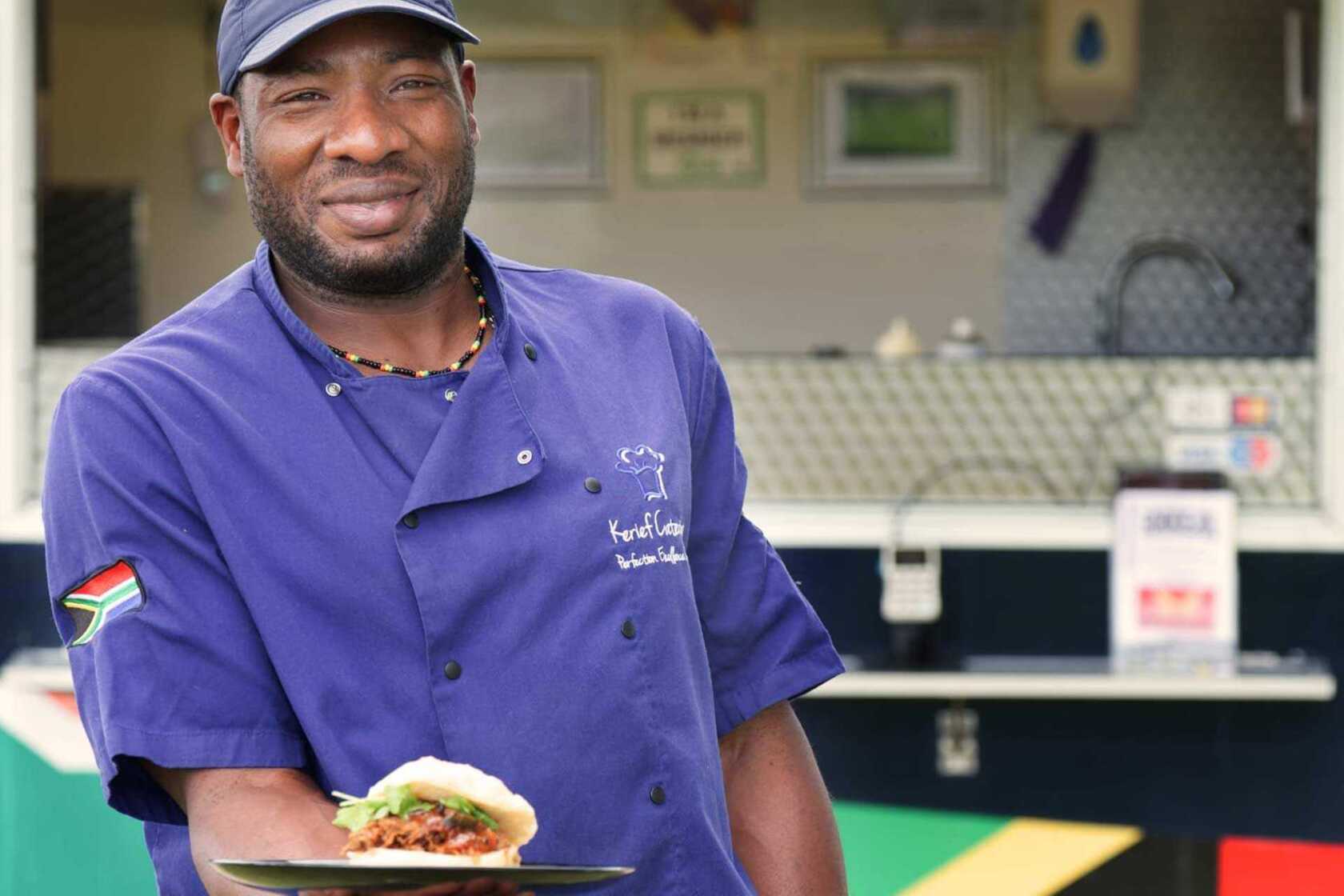 Molly and Firouz run the service, Mollie does the social media and Firouz does the truck-booking side of things and social media. Both are volunteers.
"We undertook a survey of Northstowe residents and the surrounding villages as well as the food truck providers themselves to see what the needs were which generated more than 250 responses! The big thing that came out of it was a new Facebook page just for the food and a big range of cuisines Wed-Sun so we set up @NorthstoweFoodies Facebook page as a sort of 'community restaurant' and ongoing quality food service delivered via local street-food food trucks."
"We've had to book between 1 to 3 trucks per week just to manage demand since then. Food Truck Revolution UK and Food Park Cambridge are the main places where the trucks come from Food Truck Revolution UK liaises with their trucks for us to provide an ongoing service as there's such a good demand. After a while, we changed to weekly/regular slots so that each truck came once a month and made sure we had more flexible timings and varied cuisines.
"foodparkcam.com are also going to be trading at Northstowe at lunchtimes in the future if the working from home continues. Once a month we are also trying to get a guest truck pitching and in the future would like to grow it to 2 positions for food trucks and host a Northstowe Festival."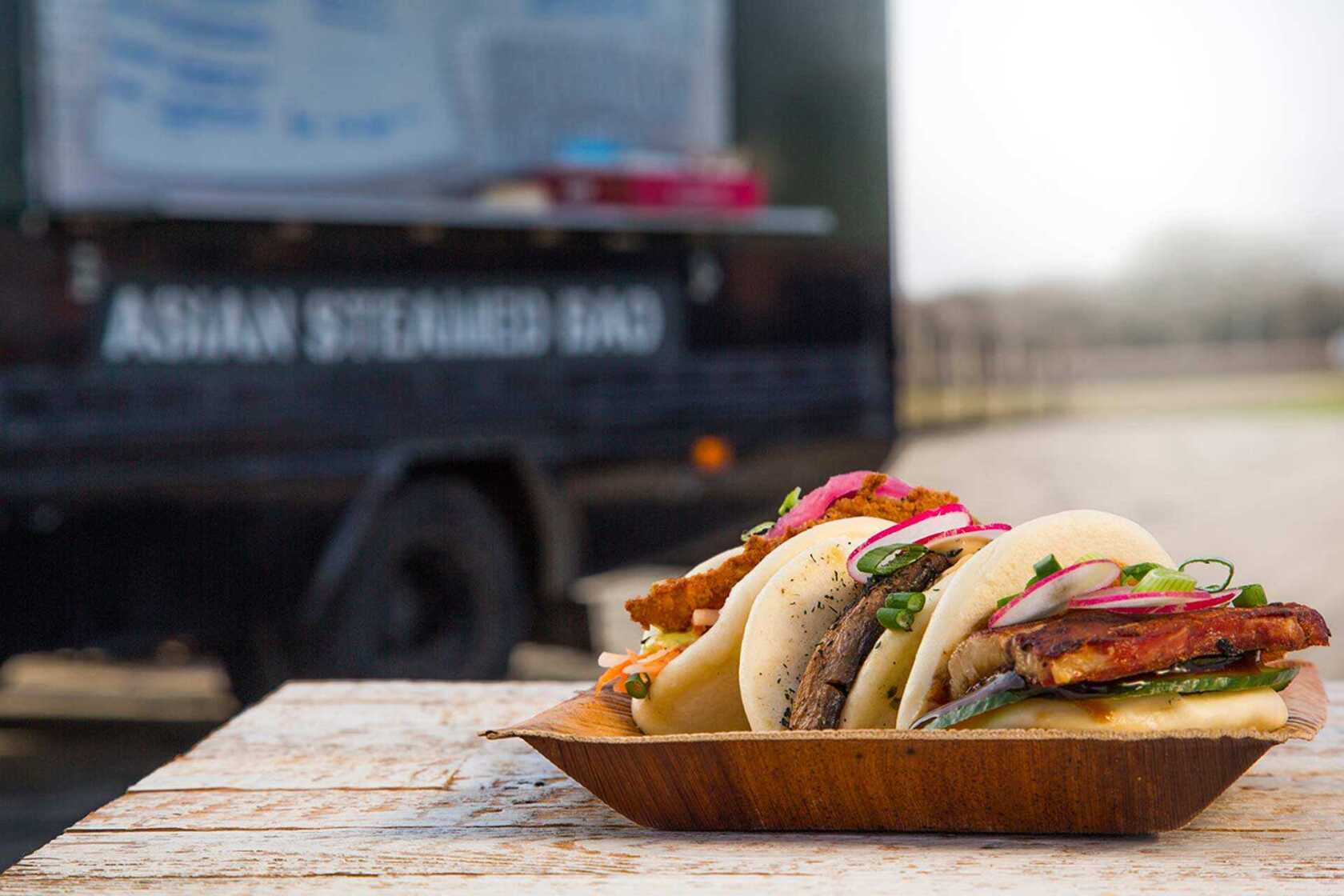 "We only use local food trucks and we ask them, where possible, to be plastic-free as we are going through the process of registering to be Surfers Against Sewage (SAS) certified, a plastic free community for Northstowe and Longstanton and eventually each truck to become a 'SAS champion'."
"We also ask for a £10 donation from the food truck and we put this back into community events for residents who can't get to a food truck and our local social committee organises this on behalf of the community. It's started to run itself a bit now, for example, Pigcasso's will rotate Saturdays as a regular slot and they coordinate it with Food Truck Revolution UK directly."
Firouz Thompson is a resident at the first phase of Northstowe, co-admin for Northstowe Foodies with Mollie and she is also on the fundraising committee of Northstowe Secondary College.
You can sign up for news or register you interest to be first on the list to live at Inholm here - our new urban village coming soon to Northstowe.

Check out some of the Northstowe and Cambridge foodie favourites on their social media:
Northstowe Foodies, Flavas Cambridge Co., Guerrilla Kitchen, Boxed Events Cambridge, Kerief Catering, Food Truck Revolution UK, FoodPark.
Want to be kept in the loop about all things Urban Splash? Then signup for Newsplash!
Our monthly news round-up with the latest and freshest news on property development, place-making, housing, architecture, events and careers sent straight to your inbox.