Press release - 15 December 2020
What homeowners want in 2021– independent shops, more green space, somewhere to play out 'til tea!
New research has been released today, showing what people want from their neighbourhoods in 2021, with access to local shops, independent cafes, open green space and good local healthcare at the top of their wish lists.

Commissioned by the modern housebuilder House by Urban Splash, a survey of 2,000 people from across the UK showed that 44% look for good local shops and cafés when choosing a new neighbourhood. Overall it is the UK's top priority, with a quarter of people saying that a lack of these facilities would encourage them to look around for a new home. It's also a tale of two halves, with 53% of people over the age of 55 already enjoying access to these amenities on their doorstep, more than twice as many as those aged 25-34.
A desire for open green space is also a must among 43% of those surveyed – but sadly just over a third of respondents (36%) currently have access to gardens and parks. The same goes for safe spaces for children to play; whilst 30% desire this, only 19% have access to it within their current community.
More than a quarter of people also want their homes to be green, however 38% feel that eco- conscious choices are limited by cost, with the high cost of expensive home upgrades such as replacement insulation and replacing older gas boilers acting as a deterrent to adoption.
25% of people would like access to more sustainable lifestyle choices in their neighbourhood, such as safe cycle paths and walking routes.
Tom Bloxham MBE is Chairman and co-founder of House by Urban Splash and said: "UK housing and neighbourhoods have been poorly designed for far too long now; they're uninspiring and don't serve the needs of modern consumers.
"Buyers today are quite clearly design and eco conscious, with this year compounding their need for versatile homes and communities that serve them in many ways. By contrast, the ubiquitous neighbourhoods we've become accustomed to do not deliver that. It's time for a change.
"We must focus on design beyond the home itself, creating neighbourhoods with generous shared gardens, playgrounds, water and green space. It's abundantly clear that's what people want."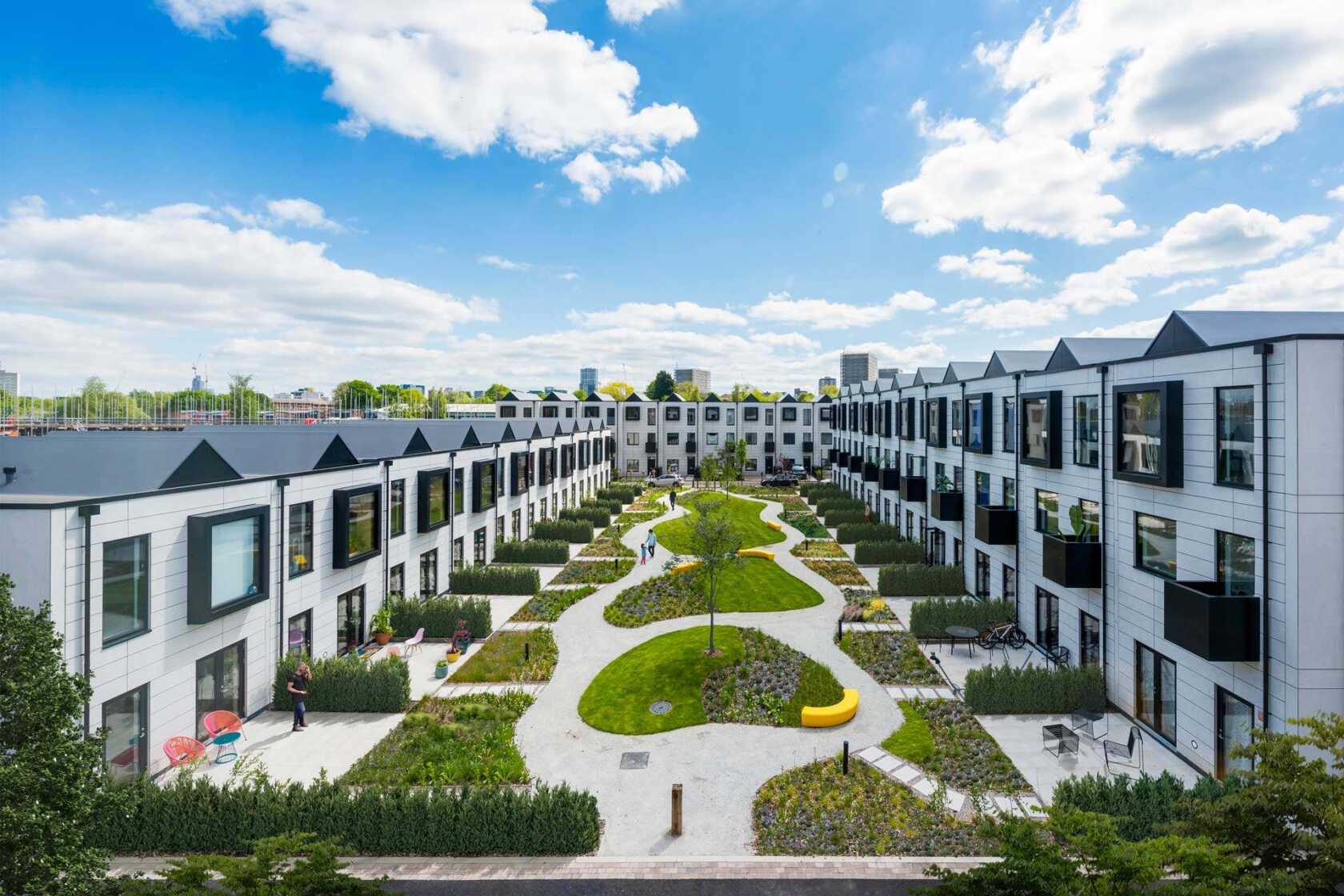 The results come as House by Urban Splash releases its new manifesto 'Live Well By Design' that sets design, wellbeing, choice and sustainability at the heart of urban design, knowing that happy people are they key to the long-term sustainability of new neighbourhoods.
The modern housebuilder believes that successful neighbourhoods fulfil more than people's housing needs, and that neighbourhood design can create great places to live for all kinds of people at all ages. A great neighbourhood offers balance – community when it's wanted, but also privacy when needed. A housebuilder can't build a ready-made community but good design can create the perfect conditions for people to grow their own.
Key tenets of House by Urban Splash's Live Well By Design manifesto include a commitment to high-quality design, with homes designed by architects that maximise space and light and layouts that are configured by their owners to meet their specific needs – something normally reserved for those budding Grand Designers building their own homes. Homeowners can choose locations of key rooms, such as living spaces and kitchens, as well as number of bedrooms, choosing fewer larger rooms, for example, to suit lifestyles as needed with flexibility to change layouts as needs change too.
House by Urban Splash co-founder Jonathan Falkingham MBE added: "Off-the-peg housing doesn't work, and no matter what typology they buy - old or new - consumers clearly want to adapt their home to their lifestyle. We believe that products like those created by House by Urban Splash can help people do this from the start, with an architect-designed home that has the right layout from the outset, not to mention being located within the right neighbourhood."
Being green is core to House's philosophy too, with homes built using modern methods of construction and using sustainable materials to make them both inherently green and energy efficient to live in. The aim is to make a low-carbon lifestyle low effort and low cost.
Bringing nature into the community is also paramount, meaning green space, local species and habitats for wildlife are prioritised in every neighbourhood's design.
Places for the community to meet and thrive are built in, with parks and communal gardens, and spaces for local shops, cafes and amenities woven into every urban masterplan. Neighbourhoods like House by Urban Splash's New Islington in Manchester, with the award-winning Pollen Bakery, Cotton Field Park and Ancoats' General Store on the doorstep, is an exemplar of the kind of place people need and are hunting for.

For more information about the new Live Well By Design manifesto by House by Urban Splash, visit housebyurbansplash.co.uk/live-well-by-design.