Press release - 8 September 2021
Urban Splash Group Holdings publishes latest results – with an increase in turnover and fixed asset value
Urban Splash Group Holdings Limited has released its annual results for the financial year ending 30th September 2020, announcing a 22% increase* in turnover – with £39.4 million of sales.
The company also recorded an increase in the value of its tangible fixed assets which now exceed £100 million – a £5m growth on the prior year – as well as a retained profit of £0.9 million.
The results account for the Group's activity in managing a 1 million sq ft commercial investment portfolio, as well as its non-MMC developments across the country – including the restoration of buildings like Avro in Manchester.
Reflecting on "a solid set of results in a difficult period", Chairman Tom Bloxham MBE said: "I am proud to record these results, which demonstrate our resilience as a business. Even in the context of an unpredictable macro environment, the efforts of our colleagues across the country mean that we are well positioned for the future."
Urban Splash continued to nurture its commercial portfolio during the period – including the Matchworks in South Liverpool, where a six-figure investment created external spaces, breakout spaces, recreation areas, and a new indoor climbing and café venue.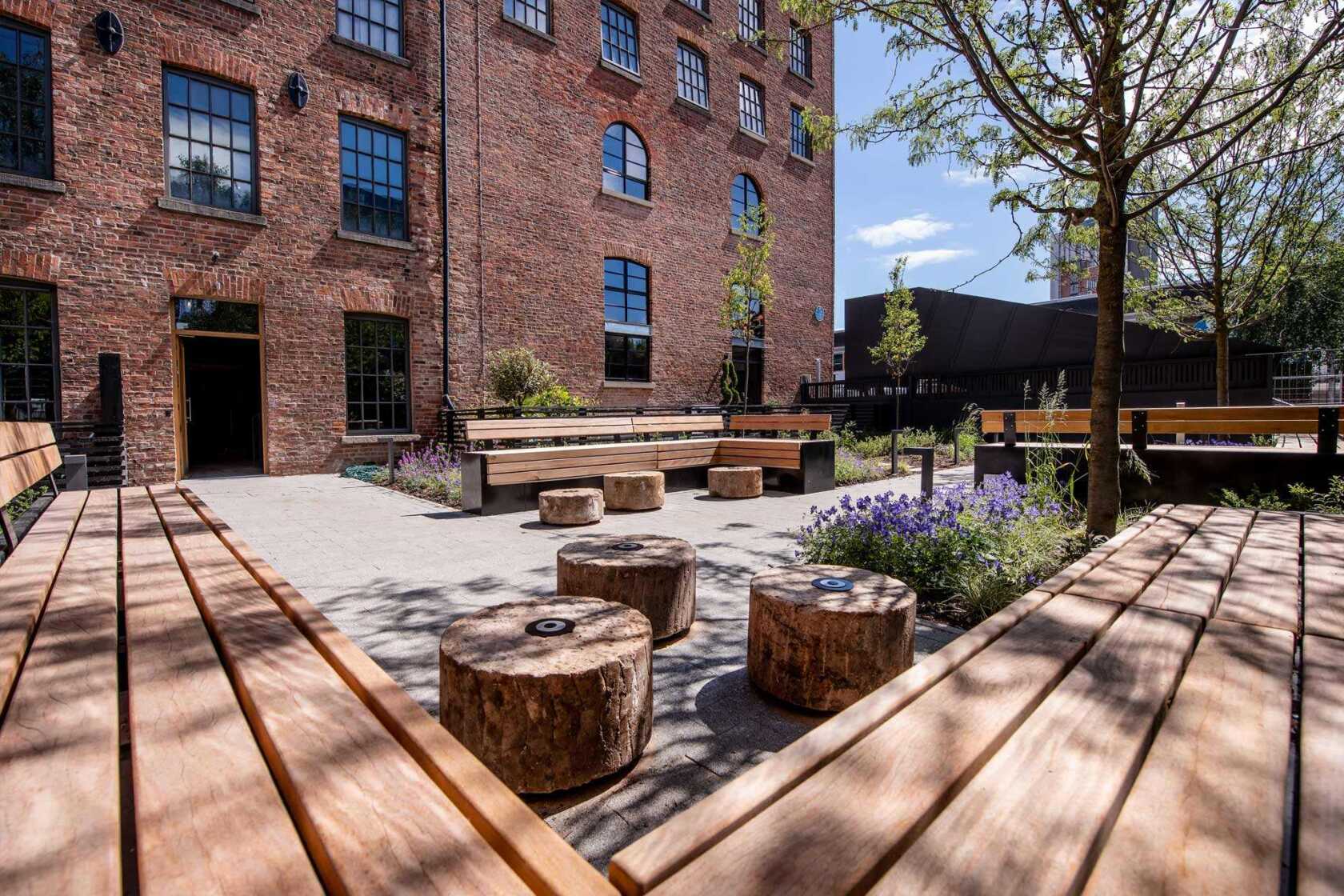 The company's swift response to the pandemic also mitigated the impact of lockdown on hundreds of commercial tenants, with a dedicated response team established to help tenants stay in their workspace throughout Covid restrictions. The result is an increased revaluation of the commercial property portfolio of £3.1 million (2019: £2.5 million); Tom continued: " Many of Our commercial customers across the country have suffered as a result of the unpredictable restrictions this year affecting their abilities to run offices, bars, restaurants and shops.
"I'm proud that in taking swift action, and demonstrating our customer focused approach, we were often able to offer financial, marketing and business support to these companies – something which has helped take our occupation levels to historic highs."
Other achievements in the year included the company's appointment as a Northern Powerhouse partner, as well as continued investment in colleague wellbeing. Urban Splash also won 11 awards during the financial year; its total accolades now stand at 445.
Looking to the year ahead, Urban Splash Group Holdings Limited will continue to invest in its commercial portfolio, as well as moving forward on non-MMC developments including Melville at Royal William Yard in Plymouth. As well as joint venture partnerships on large scale neighbourhoods, the company will also continue to fund smaller scale developments from shareholder equity with conservative levels of third-party debt.
Tom concluded: "Our commitment to great design, our customers and our communities have helped us establish a resilient business. I am proud that, even against the backdrop of the pandemic, we can continue to work across the country in creating much needed new homes, workspaces and amazing places in which people can live, work and play."
The results are the first to be published since Urban Splash demerged its modular housing business in 2019 and exclude House by Urban Splash activity. They also exclude activities from other areas of the Urban Splash family of businesses – including the Urban Splash Residential Fund.
*2019: £24.7 million on a like for like basis and £32.3 million including the activities of the modular housing business prior to demerger.
Looking for something else?