Press release - 7 September 2021
These are the new look homes coming to Port Loop
The modern housebuilder House by Urban Splash has revealed what the latest phase of its bustling island neighbourhood of Port Loop in Birmingham will look like when it completes next year.
The new images show the next canal side Town House homes planned at Port Loop and come following the successful completion of 105 homes in the prior two phases.
They also show the first ever Row House homes at Port Loop – an entirely new typology from House by Urban Splash, it is the company's modern take on mews-style architecture, featuring a striking grey profiled metal façade and signature oversized windows.
Buyers can make early bird reservations on the homes from this week, with customers able to determine the layout and specifications of their homes. On the Row House, customers can choose varying ground and top floor layouts, while customers opting for a Town House can make even more decisions – including moving their kitchen to the top floor.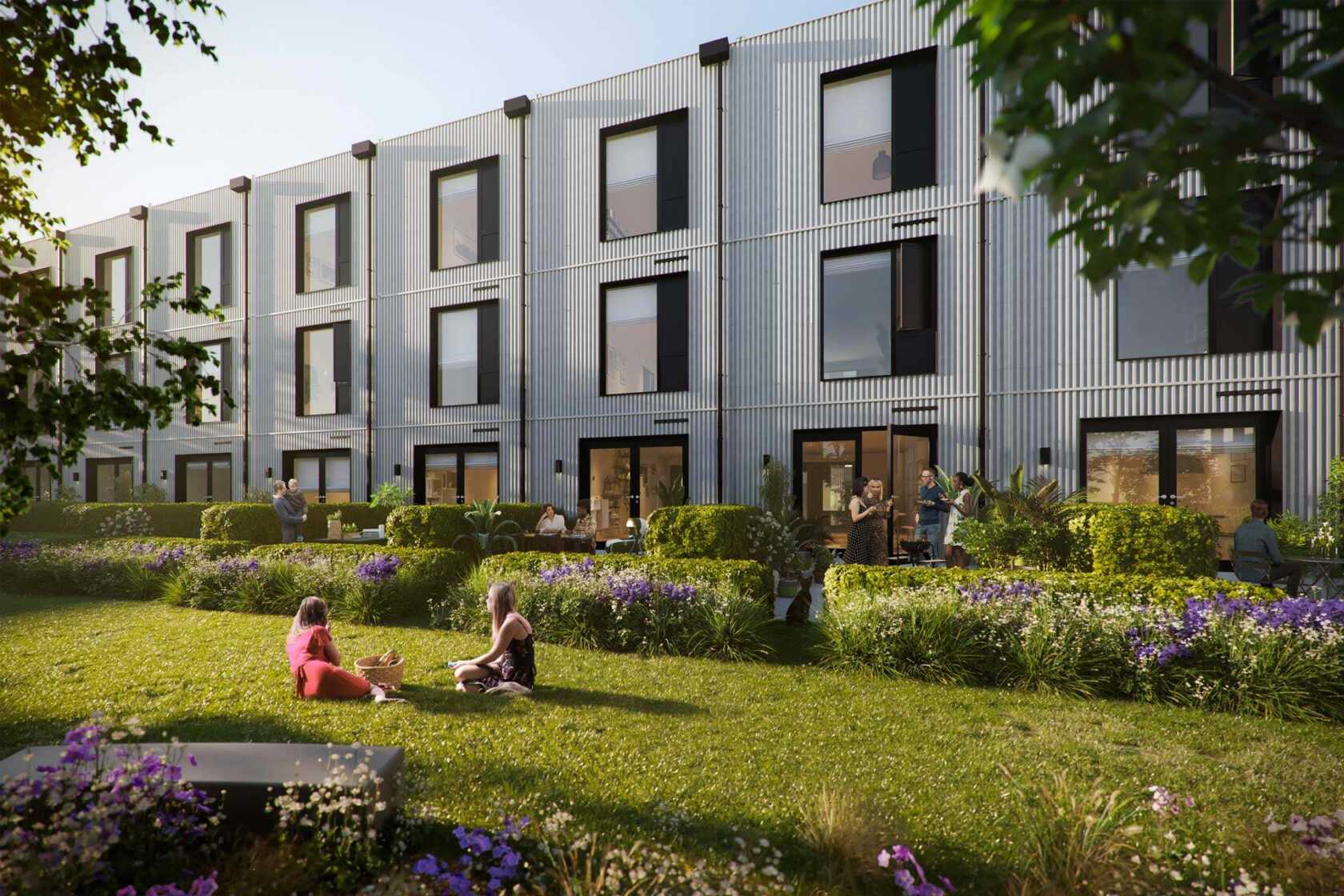 Evangelina Hogan is sales manager for House by Urban Splash and explained: "We really are delighted to bring our newest homes to Port Loop – including our first ever Row House homes here.
"In two short years, Port Loop has completely transformed; what was once a disused, rundown former industrial patch of land, has fast become a vibrant, award-winning place in which hundreds of people now live, work and play. The presence of pioneering cultural organisations like Civic Square and Yard (MAIA Group) Art House, as well as green space – including the first Port Loop Park, South Loop Green – and our architecturally striking homes, have helped to rapidly establish this as one of the city's go-to neighbourhoods.
"I can't wait to show more people around."
Ten Town House homes will be created within the new phase, all of them with waterfront views over the canal loop line; the homes will differ from the existing Town House homes thanks to a new exterior featuring a semi-glazed, white brick slip as well as it's orientation with the water. Future residents will enjoy a tranquil view from their Juliet balcony as they sit and enjoy a morning coffee – perhaps as a bell-boat passes on the water!
There will be 15 new 3-storey Row House homes at Port Loop, each with their own private garden terrace and access to a brand-new residents' garden, a concept which has been very popular with our residents in the first phases. Both Row House and Town House homes benefit from car parking spaces.
Prices start from £390,000 for the Row House homes, and £420,000 for Town House; further information can be found at: housebyurbansplash.co.uk/port-loop.
Looking for something else?