Case studies
Tenant profiles - Airship, Park Hill
It's Airship's two year 'officeversary'! Two years ago we made the iconic Park Hill development - Europe's largest listed building - home to Airship HQ.
Airship's Managing Director Dan Brookman said "Park Hill is a great space and Airship continue to enjoy the space. Its proximity to Sheffield City Centre and Train Station while being in a green space all adds up to a great environment for creativity and growth.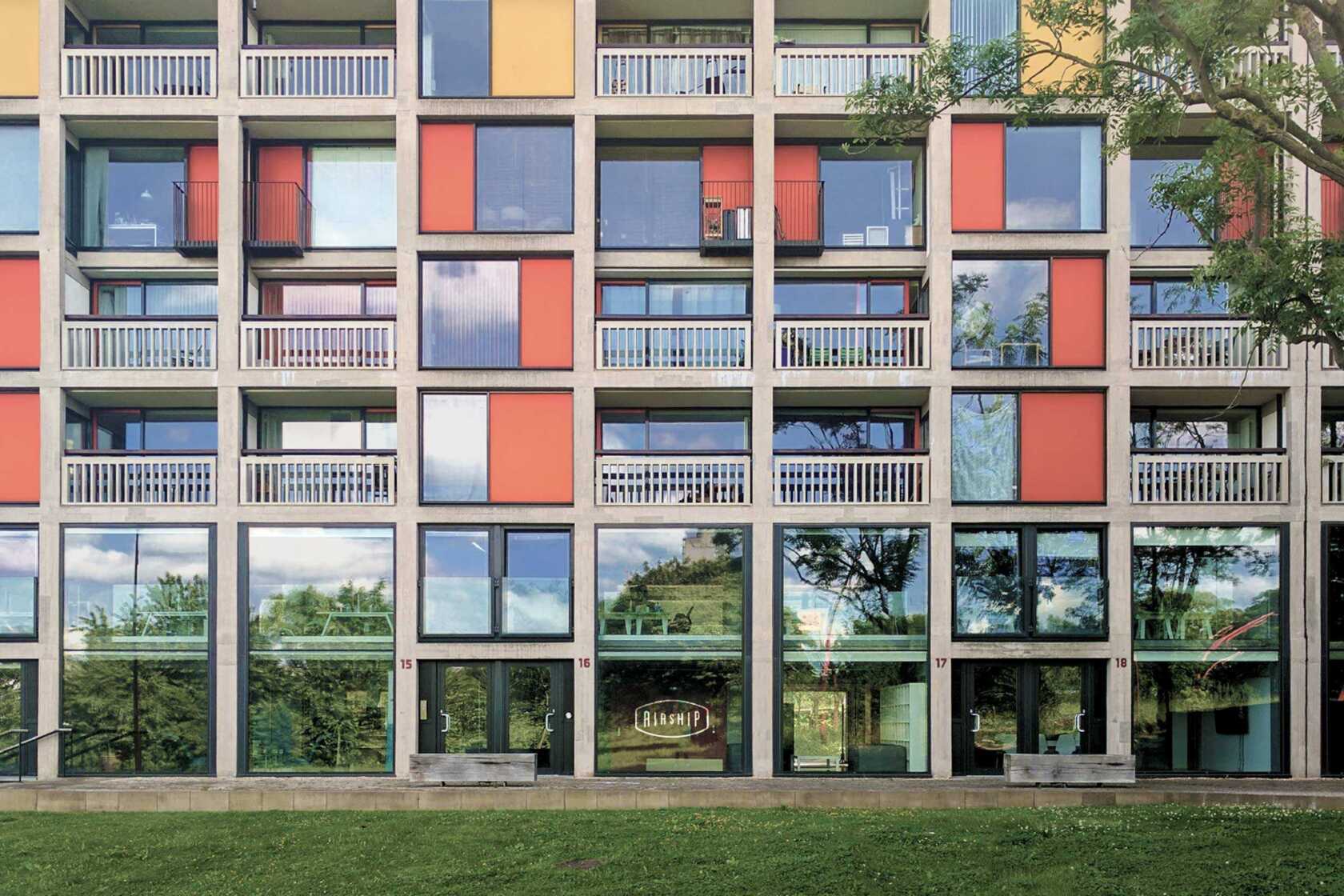 We think Urban Splash have done an excellent job; we particularly like the social areas in the space behind Park Hill and are thrilled to have done the branding for our friends and neighbours at South Street Kitchen. We're also very much looking forward to the latest exhibition 'Love Among the Ruins' which will showcase the first and last residents of Park Hill and its sister building, Hyde Park."
Park Hill is like no other. Rooted in 50's utopia, grounded by Sheffield steel. 50 years ago the building heralded a brave new world expectant of change, 50 years on, it's about to do it all again… but this time it's different.
We are working to bring love, life and pride back to this iconic project and make it a genuinely vibrant and sustainable community for the 21st Century.
More about Park HIll
Looking for something else?